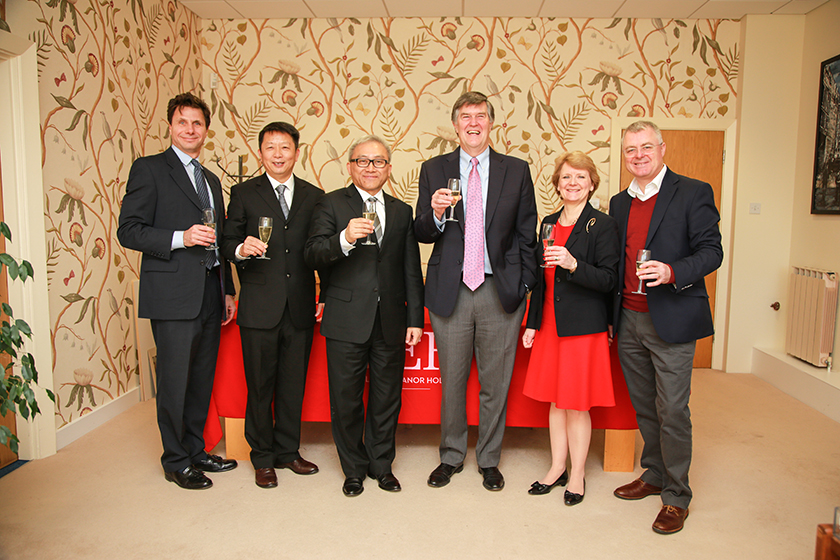 Lady Eleanor Holles To Open School In China
The school in Hampton announced that it will be opening its first international school in Foshan, China

LEH International School Foshan will join a growing number of schools in China with an international connection to a leading independent British school.
The school project is joint venture between Lady Eleanor Holles, in Hampton, and Trumptech, a provider of education services in China and Hong Kong.
Speaking of the purpose behind the new international school, Christopher Stokes, chairman of the board of governors at Lady Eleanor Holles, commented,
'We understand that Chinese parents aspire to the very best education for their children, one that shares the LEH ethos of success and that is operated to the same high standards. We believe that LEH Foshan will provide this.'
The new international school will offer students in Foshan and the rest of Guangdong province the opportunity to experience a British curriculum, learning style and environment. Mrs Heather Hanbury, headmistress of LEH, stated her excitement about bringing LEH's philosophy to Foshan.
'It will offer local children an opportunity to learn in an exceptional environment, combining the best elements of a British education with a strong extra-curricular programme. Being a part of the LEH family also offers opportunities for the children and staff of LEH Foshan to interact, learn and share with their peers in LEH Hampton. Our aim is to nurture students into global citizens who shape their world through independence, empathy, creativity and critical thinking.'
Mr Ming Kwok, founder and CEO of Trumptech Education Group, added: 'We are very excited to be working with LEH on this initiative. Our aim is to partner with like-minded people who share our vision in education. We are very happy to be working with Mrs Hanbury and her team to bring this wonderful school to Foshan. We hope to be able to collaborate with families, staff and the people of Foshan to offer an inspiring international education.'