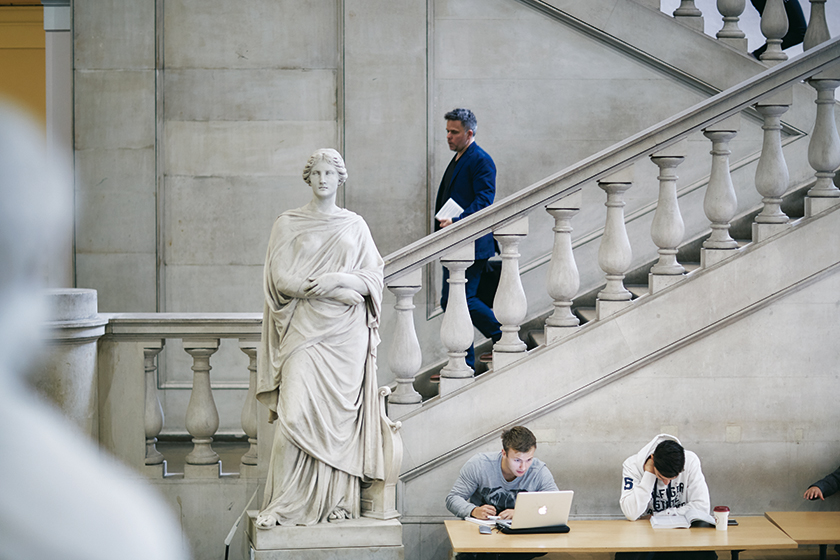 The British Universities Championing Liberal Arts
Is you child having trouble choosing one subject to pursue at university? You might want to point them towards a liberal arts degree...
Time was when the application process for the tertiary level of education allowed little room for indecision, but now universities are offering increasing breadth of vision and choice with the new liberal arts courses, says Lisa Freedman.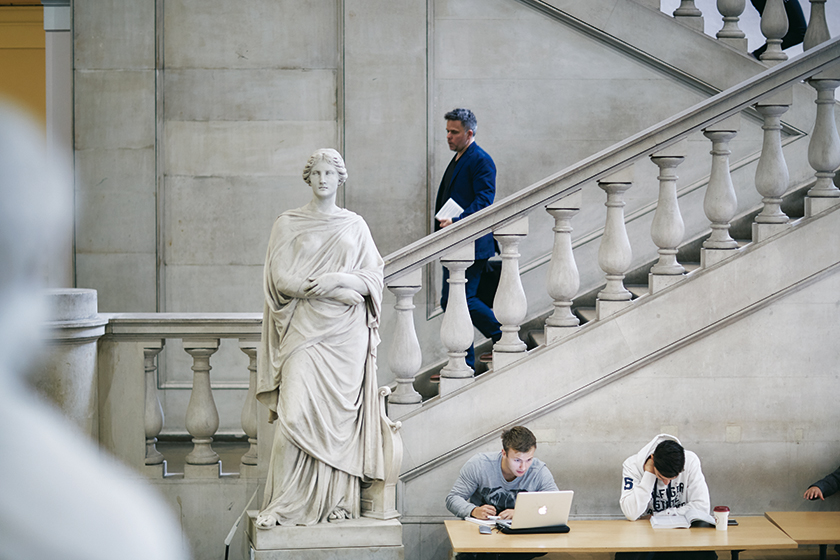 We've all been there. Sitting beside our children on those angst-ridden parents' evenings as they ponder which GCSEs will suit them best, dithering between history or geography, drama or RE. Many parents will, of course, experience similarly gruelling moments in the run up to university. At this point, the range is narrower, the commitment greater, and the tear-your-hair-out conversations even more exhausting.
The English education system is not one that takes much account of the indecisive or the late developer. Goal-direction is the desired norm. Increasingly, however, students looking for something more open-minded are finding alternatives, both within the UK and outside it.
In the past few years the flight across the Atlantic has become something of a mass exodus with leading universities such as Harvard, Columbia, New York, Yale and the University of California, Berkeley attracting the most attention. 'At school, everyone knew exactly what they wanted to study and I just couldn't make up my mind,' says one first year Londoner at NYU. 'What's great here is that I've been able to continue with all four of my A-level subjects and add in some new ones as well.'
The liberal arts movement
The American philosophy of university education is entirely different to our own. There, the approach is all about holistic formation, with the intention that everyone who leaves university with a degree should have a broad-based understanding of whatever life throws at them. Students on the majority of undergraduate programmes are obliged to take a broad spectrum of courses from the arts and sciences, before focussing on an area of specialisation, known as their 'major'.
The educational approach in England, on the other hand, runs more along the lines of 'a little knowledge is a dangerous thing'. What we look for here is depth rather than breadth, and universities expect students to come prepared with years of relevant training behind them and a clearly defined objective in front.
There is now, however, a significant grass-roots movement to alter this status quo, and the past few years have seen the growth of what might be termed 'the liberal arts movement', an American-style degree, which has, in a variety of formats, become available at a number of leading institutions. University College London, King's College London and the universities of Bristol, Birmingham and Kent all have well-established versions, while others are following suit.
British undergraduate degree courses
Unlike liberal arts degrees in the US, English degrees, which emphasise the arts and social sciences, will generally not require undergraduates to include a science or maths component. Those wanting to keep the balance, however, will find an equilibrium between the two cultures in the BASc in Arts and Sciences at University College London, designed to stretch across the range.
'With the rise in tuition fees, we felt very strongly that British universities needed to refresh the undergraduate degree courses being offered,' says history professor James Clark, director of the liberal arts degree at Exeter. 'Thirty or 40 years ago, the brightest students would naturally have taken a degree in humanities. Now the political emphasis is on applied science with a commercial or industrial orientation. The English system's greatest weakness is to encourage specialisation too soon, forcing students to plant their flag in one of two camps, the arts or science. Current debate has reinforced that polarity.' At Exeter, the new approach is described as 'contextual specialisation'. Professor Clark continues: 'If students major in history, for example, they can study the subjects that cluster around it and illuminate it further – such as modern languages, politics, economics. Understanding human discourse is a common objective of many disciplines; we've made departments that ask similar questions highly permeable, rather than hermetically sealed.'
At King's College London, which saw its first set of liberal arts graduates complete their degree in the summer of 2015, the course is led by American-born Dr Jim Bjork. 'Like many others,' says Bjork, senior lecturer in modern European history, 'I had a residual fondness for multi-subject degrees. I'm on record in The New York Times as saying it's much more useful to have some breadth.' There is an extensive sweep in the first year (ranging from the New Testament to German cinema), which narrows down to a more focused approach as students progress. 'We decided to concentrate on adjacent subjects, with different methodologies, so that students could follow their interests in an organic way. Today no one assumes that someone who's graduated with a BA in history is a historian; you need a PhD. Specialisation towards the end allows students to proceed to graduate work if they wish to and still hit the ground running.'
Oxbridge
Oxford and Cambridge, though, not always deemed the most adventurous universities in curricular terms today, offer a reasonable number of inter-disciplinary degrees (Human Sciences, Philosophy, Politics and Economics at Oxford; Human, Social and Political Sciences, Natural Sciences, at Cambridge), and, Cambridge, at least in principle, provides a specific opportunity to shift between one discipline and another midway through the course. Its degrees are structured in two parts, with degree-defining exams held at the end of Part 1 (at the end of the first or second year) and Part 11 (at the end of the third or fourth).
In the past, this sub-division marked a clear break, and previous generations would happily start their studies in history before transferring to theology, or in English before evolving into lawyers. Today, Duncan McCallum, Cambridge's deputy academic secretary, has found this transition significantly less common. 'It may be partly to do with specific entry requirements in certain fields – students looking for professional qualifications, say in architecture, will have to have covered compulsory components – but it could also be because students feel their transcript looks more straightforward in terms of employability,' he says.
The approach to breadth of study at English universities is shifting, if slowly, but those looking for a more flexible education without crossing a single sea, might like to consider Scotland, where four-year degree courses are generally more accommodating, offering a common first year before demanding focus later on down the line. At Edinburgh, for example, most of the arts programmes subjects, and those in humanities, engineering, science or social sciences, allow you to study several subjects for the first two years, before specialising in the final two. 'My degree has given me the opportunity to study things I hadn't even considered,' says one contented fourth-year historian. 'I've learnt about Islamic history, social anthropology and Spanish. These all provided me with an excellent background when I finally specialised.' Scottish independence may not be to everyone's taste, but for those who want to delay that sudden-death moment, ticking the Yes box on your UCAS form, may be one of the most straightforward solutions.