Why Schools Are Teaching Life Skills
From combined cadet force to money management, there's plenty of opportunities for non-formal learning at these British independent schools.
A rigorous academic education is no longer enough to prepare children for entry into the real world so, increasingly, independent schools are offering life skills as a key part of their curriculum.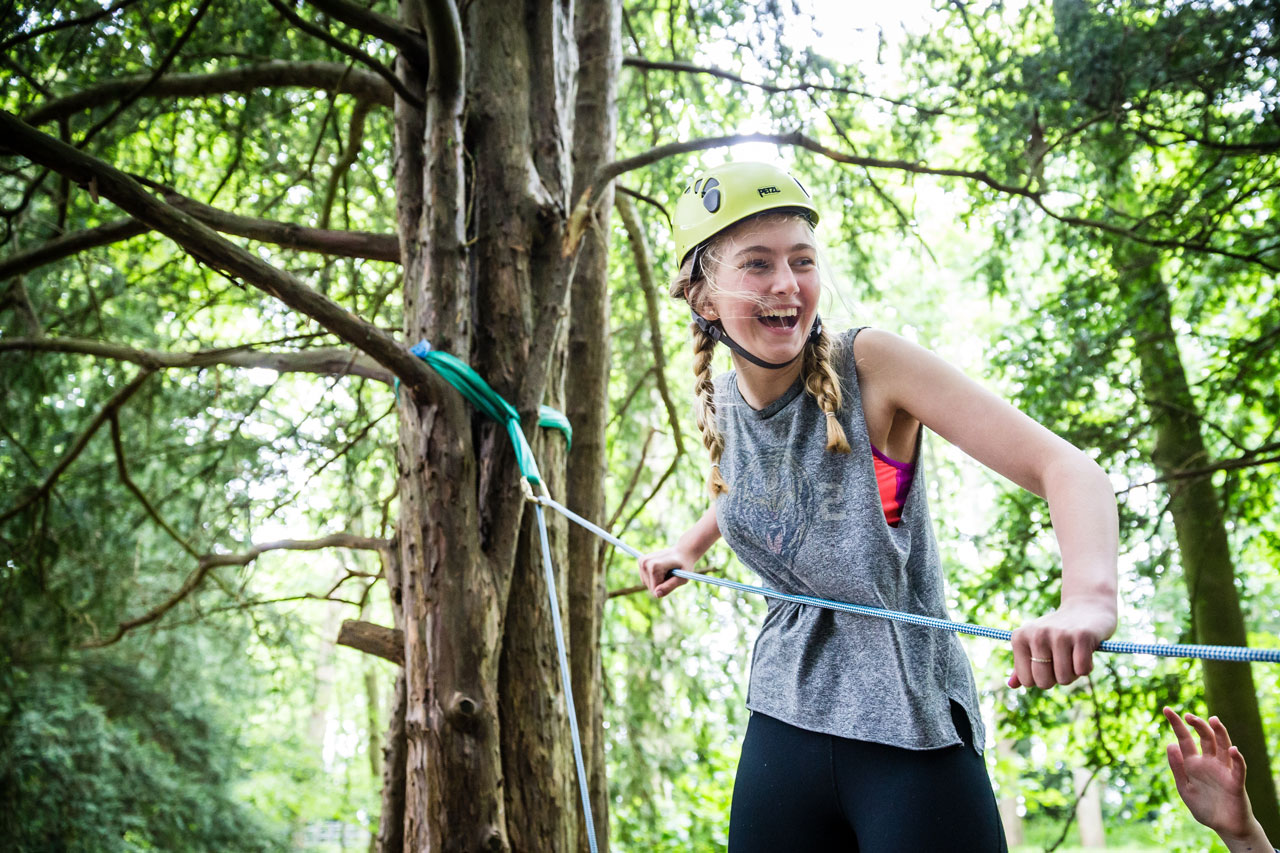 Adventure is an essential part of life at Dauntsey's. They firmly believe that it not only lets children let off steam, but also plays a vital role in equipping them with the necessary skills and behaviours to set them up for life after school.
Understanding risk and not shying away from it is an important life skill. Pupils can develop their risk management through being exposed to it while they still have the support of the School environment. Adventure enables pupils to demonstrate and adopt behaviours that will help them lead a fruitful and interesting life, in which they are organised and flexible, willing to have a go and learn from their experience.
In the lower sixth-form they run an exciting Complementary Curriculum programme which encourages pupils to think about matters that are not normally covered by their academic studies.  Examples of options include Cooking Simple Suppers, Current Affairs, Money Management, Self Defence/Conflict Resolution and Employability: What is it? How do I develop it?
Beyond these initiatives, we work hard at Dauntsey's to ensure the pupils are actively engaged with the issues of the day, from global warming to poverty and democracy through a wide range of programmes including guest speakers, mock elections, debates, fundraising and community outreach.  These opportunities help pupils think beyond the confines of their own lives and the formal curriculum, to decode the world around them, gain cultural awareness and prepare for a future in an interlinked, global society.
'Education here is broader than just exams and that's one of the reasons people choose Dauntsey's' says Sam Moore, head of adventure education, who is responsible many of the school's post-exam activities.
Adventure activities run from the first form all the way through to the sixth-form, be it learning to kayak, camping in the school grounds, night hikes in the local countryside through to sailing our tall ship Jolie Brise, setting off on an Arctic adventure or a trekking trip to Bhutan.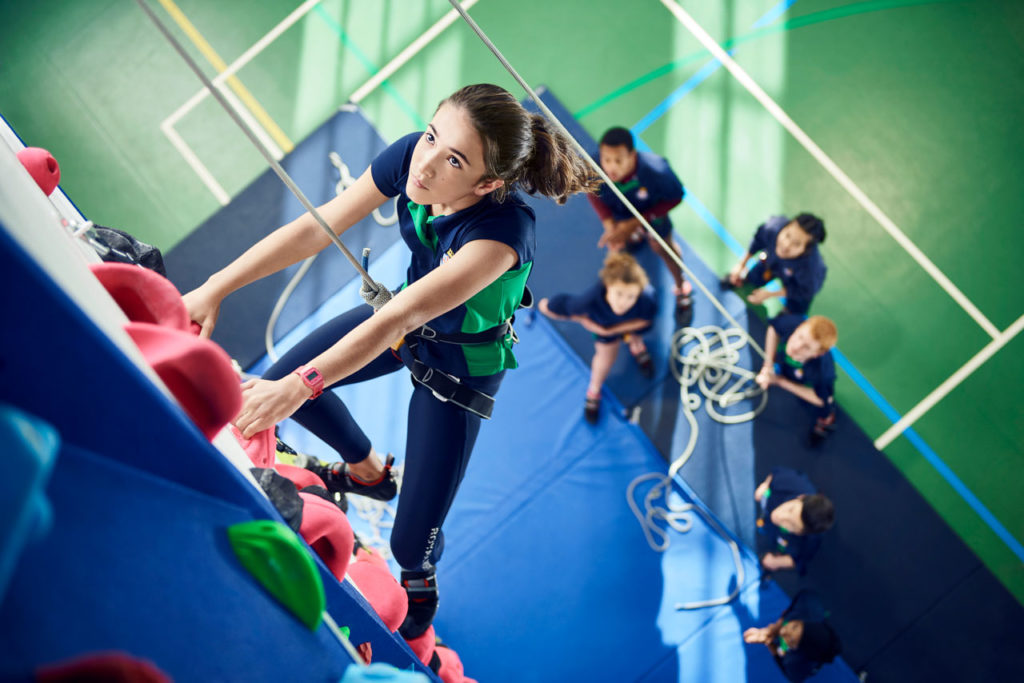 Pupils begin learning life skills from the get go at the Royal Hospital School in Suffolk. RHS was founded in 1712  and their traditional values of loyalty, commitment, courage, respect, service and integrity have underpinned the school's core aims and philosophy from the very beginning. Three hundred years later, they are as relevant to the education we provide now as they were then.
Headmaster, Simon Lockyer, says:  'While the fundamental unit of currency in schools has been knowledge, to enable our pupils to succeed we need to provide them with opportunities to allow them to foster the right skills, values and competencies. Now, more than ever before, is the time when soft skills such as flexibility, empathy, creativity, communication, collaboration and problem-solving have real value in future employment and will be the stand-out aptitudes in successful young people.'
RHS helps young people to develop important life skills. These may be personal development aptitudes such as nurturing confidence, resilience, perseverance and the ability to work well with other people. More practical elements on the Sixth Form RHS+ curriculum include well-being and mindfulness, managing your finances, cooking on a budget and safeguarding your digital footprint.  Alongside this, our RHSXtra programme provides a series of talks and seminars on topics that aim to broaden horizons and inspire curiosity as well as sessions on preparing for public examinations, interview techniques and writing CVs and personal statements. All are invaluable in helping young people to navigate their way through the twists and turns of life beyond school and towards happy, successful and independent living.
Beyond personal development, RHS has introduced global awareness and social responsibility as an integral part of the enriched co-curricular provision. Being a good citizen and having a social conscience sits alongside the more traditional success factors instilled during the formative years. Weekly visits to local care homes where pupils spend time with elderly and infirm residents, assisting with a baby and toddler swimming session, supporting local environmental projects and helping out with a sailing for the disabled project at the local reservoir are examples of weekly activities.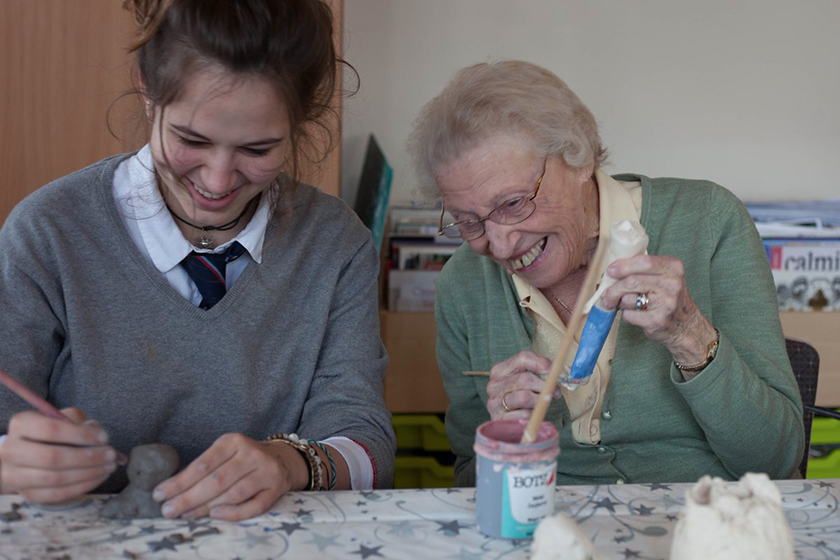 Sevenoaks' Voluntary Service Unit (VSU) has been running since 1961 and remains one of the largest and most ambitious school service programmes. Students are given the opportunity to try something new and different through the array of placements on offer. The pupils have a wealth of interpersonal and practical skills which they apply to many challenging situations. Over time barriers are broken and these skills grow, together with their confidence and self-esteem. Many students are able to gain a genuine appreciation for others less fortunate than themselves. Over the coming years, the school's aim is to broaden every student's perspective on life and activities out of school, stretching their interests and taking their experiences with them to make a difference in their own community and beyond.
Sevenoaks has offered the IB for 40 years. Wendy Heydorn, director of higher education, comments on the importance of encouraging soft skills: 'In this changing climate, employers and recruiters need to reflect carefully on what they are looking for in school leavers and graduates. The WEF Report The Future of Jobs (2016) identified the top ten skills that will be required in 2020. These included complex problem-solving, critical thinking and creativity, people management, coordinating with others and emotional intelligence.'
'There are various ways in which the Sevenoaks curriculum and co-curriculum are enabling students to develop these sought-after skills. The IB Diploma, which is taken by all sixth-formers at Sevenoaks, is well known as the gold-standard preparation for university and beyond. Informed by the mission to develop active, compassionate and lifelong learners, the IB fosters a broad range of human capacities and responsibilities that focus on the importance of character and personal attributes. Theory of Knowledge, the IB critical thinking course, enables students to develop higher-order thinking skills and reflect on the nature of knowledge and knowing.'
Ampleforth recognises the need to develop personal resilience as one of the most important life skills for our young people and wants to them to be fully prepared for the challenges and pressures that life will no doubt throw at them after school.  This is part of what they call a 'Compass for Life' at Ampleforth, which is the sense that they teach their students both academic and life skills and don't simply prepare them to pass exams.  
Sport is an excellent example of developing resilience and personal self-esteem.  Coping with the disappointment of losing matches and courageously taking the inevitable injuries that occur all lead to either giving up, or staying with it, and Amplefordians describe staying with it as 'grit'. Grit allows them to become the best version of themselves as they navigate the highs and lows of adolescence. The development of resilience is also linked to belonging to a community where you have a strong sense of responsibility not to let your team down. The community at Ampleforth gives students a space to 'fail safely' which in turn allows them to grow and develop.  Sport is just one of the 50 extra-curricular activities on offer at Ampleforth College and country sports are hugely popular. Other activities which facilitate a varied and well-rounded education are music, cooking, equestrianism and debating.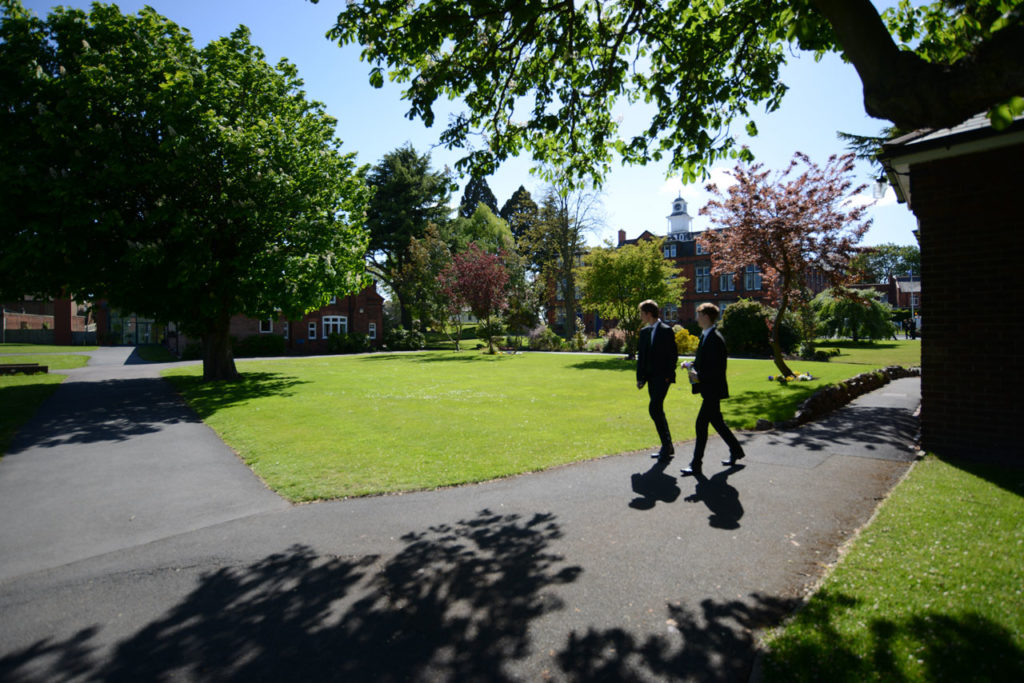 The life skills programme at Wrekin has three distinct strands for pupils to develop lifeskills and coping strategies: 'Our House', Business School and DofE.
In 'Our House' the pupils learn self-sufficiency and domesticity,  where they spend a week at a time learning to live independently. This means budgeting, cooking, washing and ironing while attending school and keeping on top of their studies. In the Business School they learn interview skills, CV writing and through lectures and careers talks how to become excellent employees, employers or entrepreneurs of the future.  Students complete Silver DofE in Lower Sixth and over half the students complete Gold before leaving school adding resilience, teamwork and resourcefulness to their impressive array of lifeskills training. 
HAPPINESS
Students in the sixth-form also take part in a series of bespoke lessons, led by the Psychology department, in which they explore strategies to cope with the complexities of day to day living. They are shown ways to cope with stress, to manage their studies, increase resilience, negotiate and become more assertive. Wrekin encourages good citizenship by challenging and supporting intelligent debate. Sixth-form students attend sessions to explore topical issues to equip them with knowledge of the wider community. All Wrekin's Sixth Formers also have to complete a safeguarding course.  
DOMESTIC
University may well be the first time that a young person has to become self-sufficient and we want to do everything possible to ensure our students are educated beyond the classroom. Many parents have heightened anxiety around practical issues that their offspring will face. The programme incorporates specific lessons to teach students domestic skills: how to prepare nutritious meals on a budget, how to manage their money effectively, basic sewing and repairs, how to launder and iron and so forth. The Life Skills programme at Wrekin College helps to equip their students with skills to support them during their sixth-form education and beyond. It is about preparing young people for the next stage of their lives, and making the transition to university or the workplace a smooth and happy one. The extensive programme covers a wide variety of practical sessions such as self-defence, housekeeping, cookery and basic car maintenance and also provides guidance about study skills and emotional wellbeing.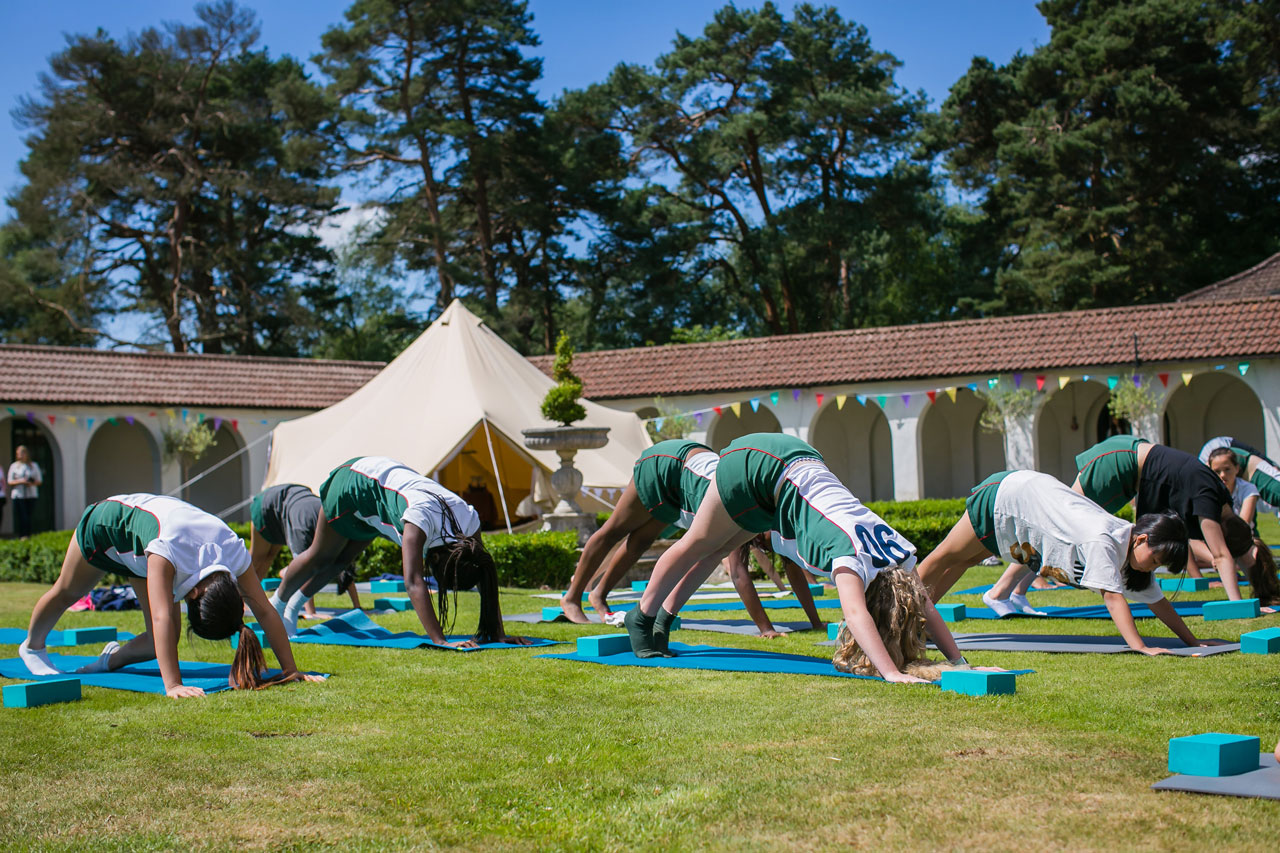 Everyone agrees that teaching life skills is a vital component of an all-round education and provides an essential balance to the focus on academic success. At Downe House, the 'Fit for Life' programme starts in Remove and provides a foundation for the development of life skills right through to the Upper Sixth, ensuring that their girls develop into global citizens who can step out into the world with confidence.
As a boarding community not tied by the constraints of a traditional school day, the school can provide an exceptional range of opportunities both inside and outside the classroom. From the PSHE programme to ballet and horse riding, hobby clubs and enrichment lectures by well-known speakers to Leiths Academy and Young Enterprise, there is truly something for everyone. Themed House events for music, drama, dance and sport are popular with the girls and ensure that everyone gets involved to nurture and build community spirit. Woven into everything the girls do is the strong pastoral system of House staff and Tutors who, through providing support and encouragement, help to instil values of self-belief, motivation and discipline as well as kindness, understanding and consideration.
Every year, each Boarding House selects a local and overseas charity to support, which gives girls opportunities such as volunteering at a nursery or at local charity, Swings and Smiles, helping at the Newbury branch of Riding for the Disabled or working in the offices of the Charlie Waller Trust. Girls are also encouraged to organise and participate in events to raise money for their chosen charities, which have included fun runs, fashion shows, quiz nights and mufti days. The aim of the charity work is to encourage girls to think of others and to give their time and talents to help those less fortunate than themselves.
'Fit for Life' is based on the belief that life skills cannot simply be taught in the classroom and that there is potential in every aspect of school life to guide every girl to become a healthy, independent, compassionate and responsible member of society.
READ MORE: Sevenoaks Leads the Way with Their Middle School Diploma | School Memories – An Unconventional Education at Bedales