Making Science Matter
The Abingdon Science Partnership, or ASP, has a simple aim. It wishes to get children, students and adults interested in science.
Science as a school subject has undergone a significant revamp. Gone are the days of sticky and smelly school laboratories accompanied by a dull teacher writing long experiment instructions on the board. Science is loved by pupils everywhere, particularly because the lessons are interactive and can provide respite and variety from sitting in a classroom. Schoolchildren are learning about the extent that science relates to the wider world as well as the school curriculum. It is rare that a project is formed merely to spread enthusiasm, but the Abingdon Science Partnership (ASP) does just that. Abingdon School set up the partnership three years ago and focuses on community science by getting involved with schools, clubs, local organisations and events. After three hugely successful years, it is clear that ASP has a very bright future ahead.
Jeremy Thomas is the ASP co-ordinator: 'We want everyone to explore science, not just to learn what's on a syllabus, and it's exciting no matter what age you are. We started with our own ideas but now we are part of big, national projects such as the Polar Explorer Programme which puts primary school children in touch with scientists working in the polar regions, and ATLAScraft where secondary students from several schools constructed a virtual version of CERN's ATLAS detector in Minecraft. We want people to see how fascinating science can be, and not just the headline stuff – every day science is great too.'
ASP has a dedicated science lab at Abingdon which hosts activities and events which regularly attract up to 60 primary aged children with their parents. The clubs are run voluntarily by ASP staff and Abingdon School students. They are practical and hands-on and explore diverse topics from building rockets and investigating fossils to making models of human digestion. In addition, they've even run science events for adults too with a 'Gunge for Grown Ups' evening.
Sophie Batin, education outreach manager at Science Oxford said, 'The Abingdon Science Partnership has been invaluable in supporting our programme of fun, interactive science activities for young people and their families in Abingdon and beyond. The sessions are always well received – families love the exciting mix of hands-on science and inspirational teaching that the Partnership provides.'
It is not just the pupils of Abingdon who have the privilege of using the ASP lab. Brownies, Beavers, Rainbows, Scouts and Guides all flock to use the facilities where they can work on badges, Science Investigator and Star Gazer, and get involved with projects such as clean water and sanitation in developing countries. Interested parties include 10 Downing St who invited the 30th Abingdon Beavers to visit and demonstrate their project. Louise Warren, headteacher of Buckland CE Primary School, said, 'We had the privilege of sending three of our classes to the Abingdon science lab. The children all returned, challenged and enthused having taken part in a wide range of activities from investigating floating and sinking and using levers to create water extraction devices, to the excitement of Bunsen burners heating different compounds. Our Year 5 and 6 children were captivated by comparing the DNA of a human and a shark whilst our younger ones await their turn with great anticipation.'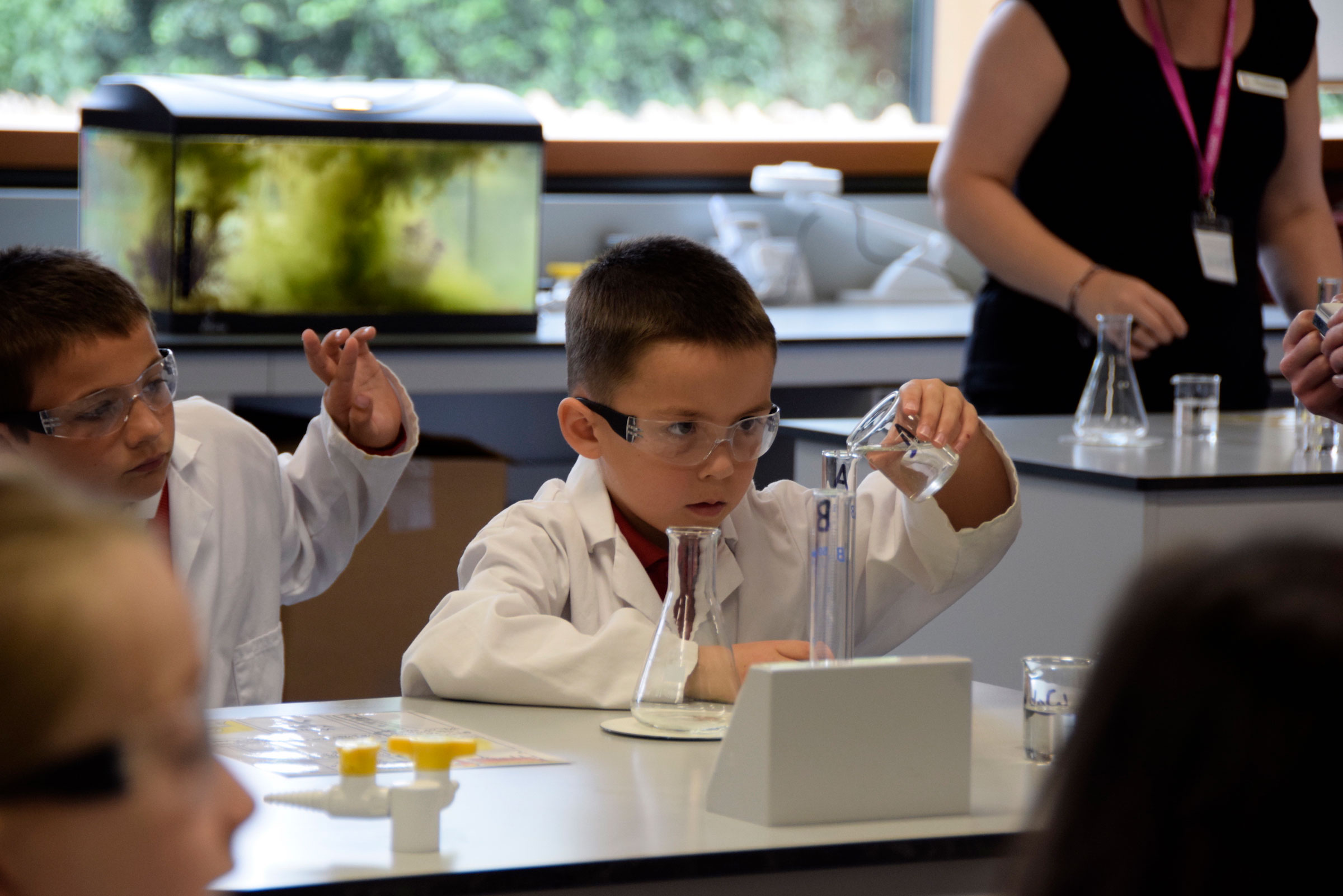 ASP's activities cover over 50 schools and community organisations across Oxfordshire, Berkshire, Wiltshire and Gloucestershire.  The Partnership supports CREST at ten schools with around 300 Year 2 and Year 3 pupils gaining the Star award each year. ASP has also become a catalyst for the growth of local STEM outreach activities, supporting these in both maintained and independent schools and youth groups. The Partnership works with local community organisations including the annual Abingdon ATOM Festival of Science and Technology.
Jeremy Thomas is clearly on to a winner. ASP is going from strength to strength and he says that they 'have been overwhelmed by the response'. ASP is proof that science, when given the attention it deserves, is met with an unprecedented level of enthusiasm from children and adults alike. To finish with Jeremy's words: 'It's fantastic to see how exploring science in different ways can really capture the imagination, particularly of school age children. If ASP and other initiatives can continue to fuel this enthusiasm then I'm very optimistic about the future of science in the UK.'
READ MORE: The Best School Science Labs | Why We Need More Women in STEM
https://www.schoolhousemagazine.co.uk/education/best-british-school-science-labs/