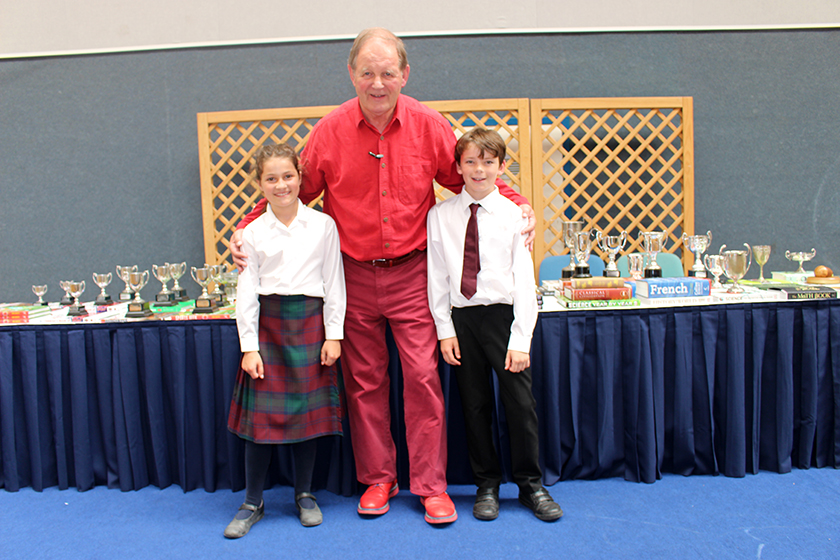 Michael Morpurgo Guest Speaker at Port Regis
The celebrated children's author had some words of wisdom for pupils at Port Regis
Michael Morpurgo was guest of honour at the Port Regis end of term Speech Day.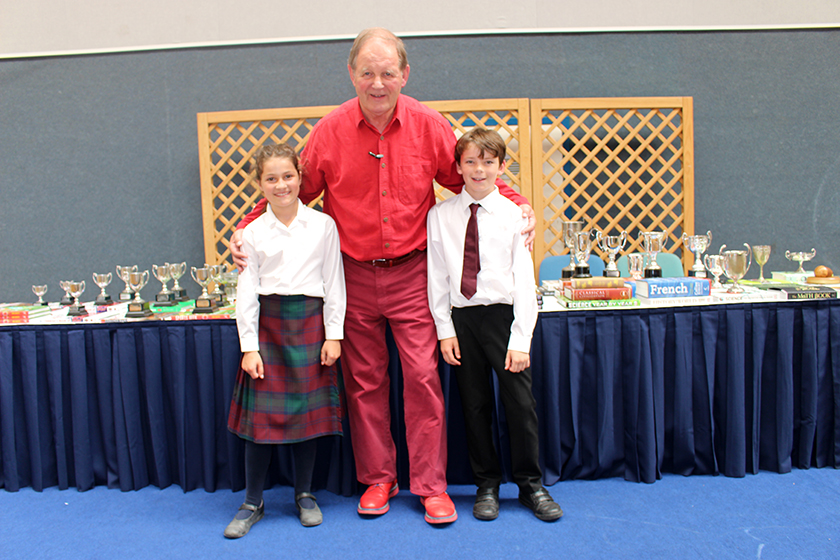 The former Children's Laureate and bestselling author enthralled parents, pupils and staff alike at the school's annual awards ceremony. After handing out the awards, he encouraged everyone not to get too caught up in winning prizes. He explained that success comes in many different forms and at all stages of life.
The author, whose titles includes the classic War Horse, spoke movingly about his wishes for the children at the ceremony. He then recited 'I Wish for You', a letter he has written as a grandfather to his granddaughter. The letter urges the listener to protect the people and places we love from climate change for generations to come.
'Michael Morpurgo was a thoroughly engaging and thoughtful speaker and we feel very privileged to have him join us for Speech Day,' said headmaster Stephen Ilett. 'I'm sure the children will have some great memories of his visit to Port Regis, inspiring them in so many different ways.'
Michael's charity, Farms for City Children, is Port Regis' charity of the year from September. This charity offers children from towns and cities all over the country a unique opportunity to live and work together for a week on a real farm in the countryside.