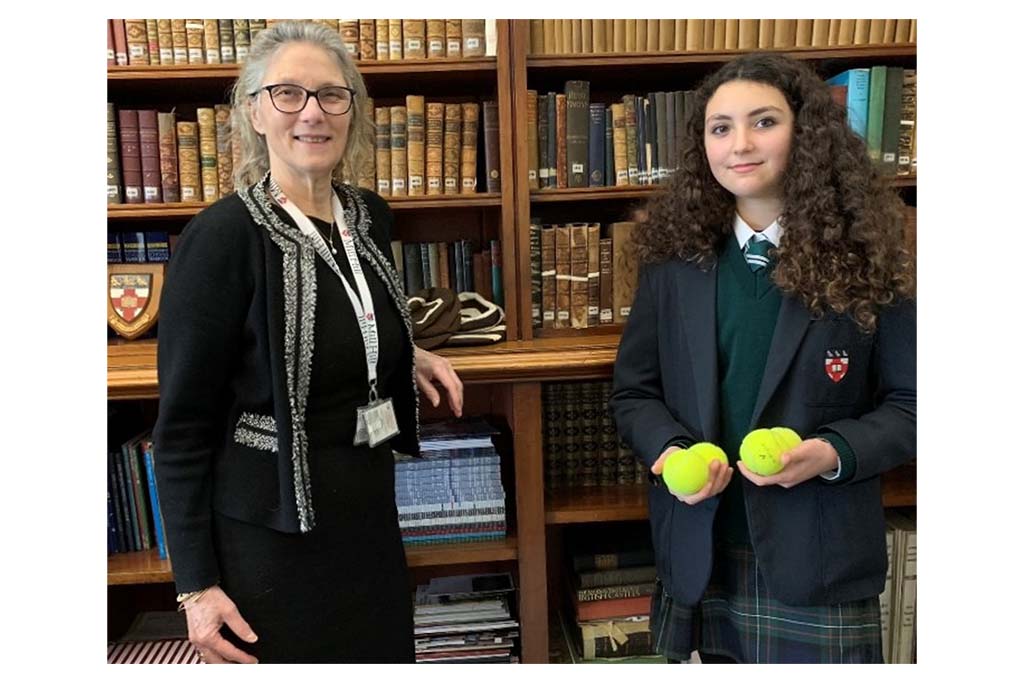 Mill Hill School Raises £9,000 for Charity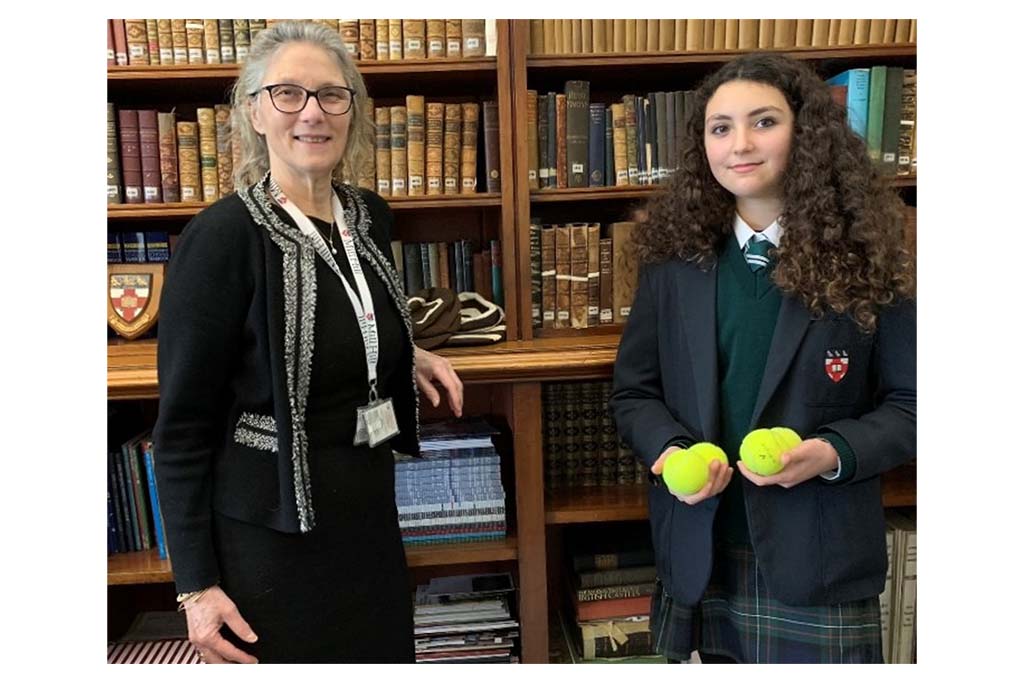 Everyone at Mill Hill School was delighted to discover that through various fundraising events the school has raised just under £9,000 to date for the Bright Ideas for Tennis Charity – smashing the initial £5,000 which was set by the school.
Mill Hill School has chosen to support the Bright Ideas for Tennis charity this term. The charity focuses on making tennis more inclusive for adults and young people with disabilities or those who are experiencing mental illness.
The original target set at the start of term was to raise £5,000. Through various fundraising events including a non-uniform day and an upcoming 24 hour Tennis marathon plus a skydive from two teachers in March, the school has exceeded this and raised just under £9,000 to date. They are close to now hitting their updated fundraising target of £10,000!
Naomi, a pupil at Mill Hill School, has also been raising money for the charity. She decided to run her own fundraising alongside the school initiatives due to a previous sporting injury and her passion for playing sport. So far she has raised an amazing £2,000 alone!
Naomi said the following:
'About three years ago I suffered an injury that prevented me from taking part in playing sport for two years (when I was in Year 7 and 8). I joined Belmont, Mill Hill Prep mainly because of the sports facilities, as well as other factors in Year 7, but due to my injury was unable to take part in any of the activities. Although I suffered a lot of physical pain, the mental struggle of sitting on the side-line watching my classmates do the thing I love the most and being unable to take part was far worse.
'Although those two years were very challenging for me, I am grateful that my impairment was temporary. I cannot begin to imagine what psychological and physical agony is like for people who are suffering from lifelong injuries and problems. By raising money for the Bright Ideas for Tennis charity we can help these people feel more included and help find their self-confidence through achieving goals.
Thankfully, I have recovered from my injury and I am now playing more sport than ever, and I could not be more grateful for this. Reflecting on those two years I have realised that charities such as Bright Ideas for Tennis would have made my journey a lot easier and I hope by raising this money we can help make other people's lives just a bit easier.'
Miss Ward, Head of Tennis at Mill Hill School has chimed in with:
'We are incredibly proud of Naomi and everyone at Mill Hill School who has helped to raise the money so far, this is a wonderful cause. Their efforts will help to provide those with disabilities or mental ill-health with more opportunities to play tennis. Thank you to everyone who has donated and remember to look out for my SkyDrive alongside Mr Barron, Head of Sixth Form which takes place on 5 March.'
To make a donation please click here: https://millhill.co/3KpdikX
See our latest on Tennis from Sally Jones in Spring Summer 2022: Match Fit