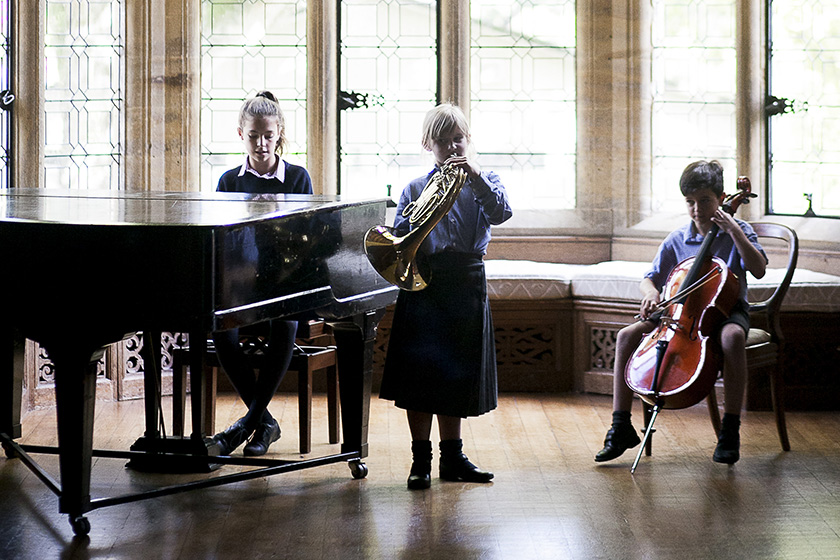 Should my Child Continue Taking Music Exams?
Victoria Lambert has some advice for parents with musical children
Q. My 12-year-old daughter is musical and enjoys the piano but I don't think it's top of her list of priorities. She is about to take the Grade 5 piano exams but after that I am tempted to suggest she stops the exams and just plays for pleasure (she would like to explore jazz). But am I doing her a disservice? I have heard that Grade 5 can be part of a music GCSE (and Grade 8 an A-level) and that anything above a Grade 6 can be a 'tick' on university applications. What's your advice? Joanna, Bath
How lovely to have a daughter who has studied diligently enough to get to Grade 5 – and who has an interest in jazz. Many mothers struggling to motivate a child through Grade 1 scales would salute you already.
That you are happy for her to carry on without insisting on sticking to exams also marks you down as 'enlightened' by Dr Millan Sachania, headmaster of Streatham & Clapham High School, who says, 'Far too many pupils go through a treadmill of sitting examinations, learning just three pieces per grade, whereas the freedom to explore the repertoire without the pressure of examinations opens new musical vistas for many pupils.'
If examinations motivate your daughter to play, there is an argument for continuing with the discipline of such tests, but they do not form part of the GCSE or A-level, and possession of a certificate would not exempt her from any part of the curricula. Having said that, most GCSE and A-level boards do have a performing requirement. The ability to play at Grade 5 level is most suitable for GCSE, and Grades 7/8 for A-level.
However, it isn't true that 'anything over Grade 6' is a 'tick' for university applications, says Dr Sachania. 'Higher grades do carry UCAS points, but these are few by comparison with the number required for entry to university which are mostly accrued by A-level grades – an A at A-level is worth 320 points – and are only relevant for universities considering UCAS points.'