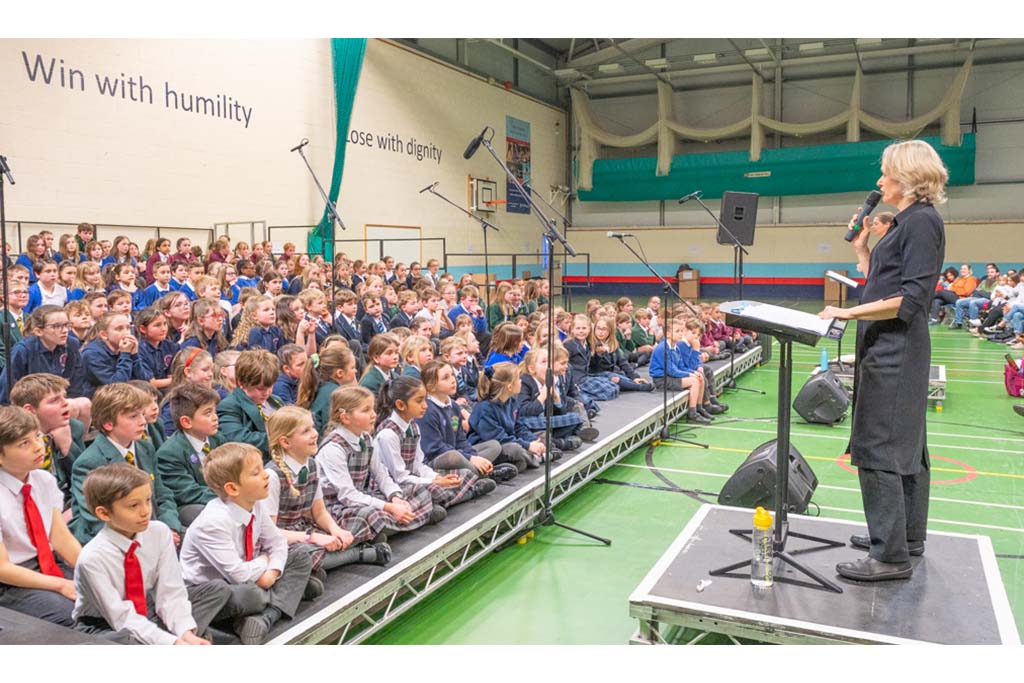 Musical Extravaganza at Wellington School
A spectacular performance took place at Wellington School last week.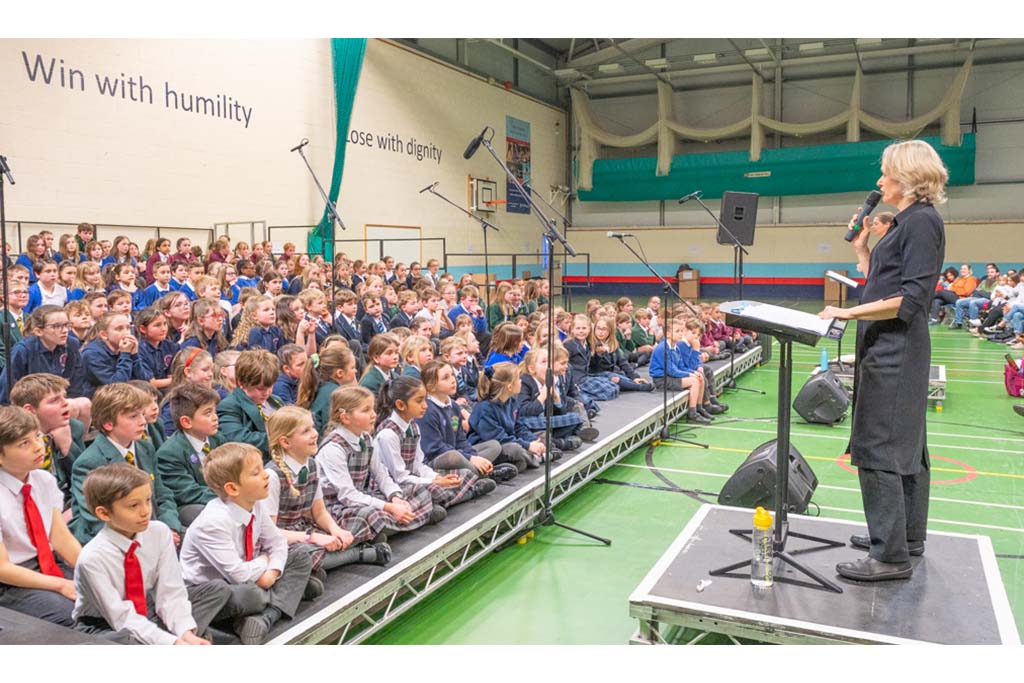 Over 250 children from 14 schools around the region turned out for an afternoon of workshops and rehearsals, before performing a dazzling array of Junior Showstoppers to a thrilled audience of around 1000!
Pupils came for rehearsals and a sing-off to find our star soloists for the performance. In the evening, hundreds of parents, grandparent, friends and relatives poured into the packed Sports Hall to hear the most phenomenal concert, complete with a professional band and two conductors!
"All the pupils had learned the songs in their schools with the help of their music teachers, and they came into school for workshops earlier in the term.  When they finally came together on Friday, the sound was electrifiying – such an exciting moment," commented Ros Shaw, from Wellington School, who masterminded the whole event. Songs included Electricity from Billy Elliot, Consider Yourself from Oliver, Little People from Les Miserables and a resounding rendition of Can you Feel the Love Tonight from The Lion King!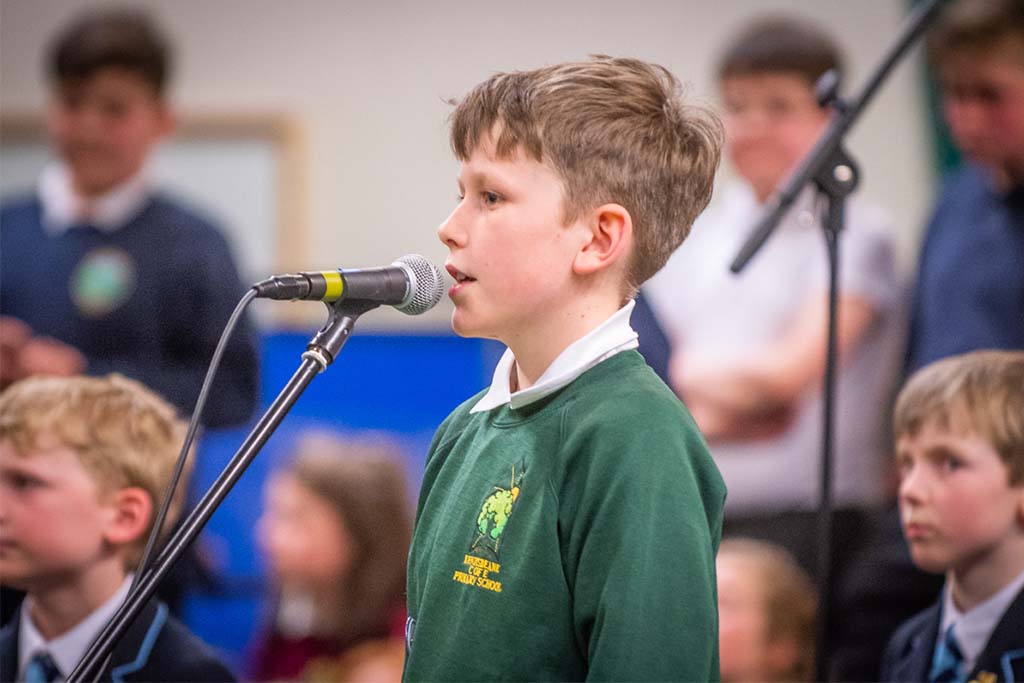 "Each school had auditioned a boy and girl for the solos so there was a tense and nail-biting, blind "The Voice" style sing-off for each role. The winners performed the roles in the concert that evening."
"It was tremendously exciting to have such an array of fantastic singers from so many schools coming along – there is some serious talent around and we feel privileged to have been able to showcase some of it last week.  My thanks must go to all the primary music teachers who have worked to hard with their children to make this happen" concluded Ros Shaw.
Despite Covid and some schools having to withdraw, it was a packed house!  The schools taking part were; Ashbrooke House, Chard School, Cotford St Luke Primary School, Culmstock Primary School, Hambridge Community Primary School, Kentisbeare CofE Primary School, Nether Stowey CofE Primary School, North Newton Primary School, Norton Fitzwarren Primary School, Rockwell Green CofE Primary School, Stockland Primary School, Upottery Primary School, St Michael's CofEPrimary School and Wellington Prep School.
READ MORE FROM SCHOOL HOUSE ON MUSIC
Music to Our Ears from Spring Summer 2022