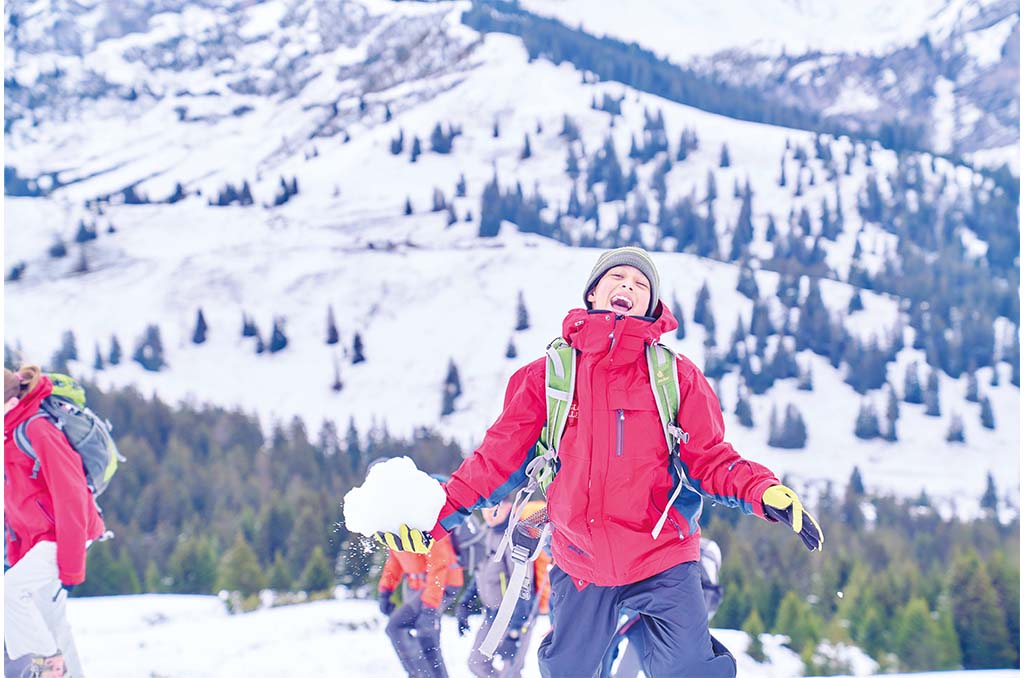 Sending her daughter to school in the Alps was a leap of faith, says Thea Jourdan. Now, she is a fan of 21st-century Swiss chalet schools.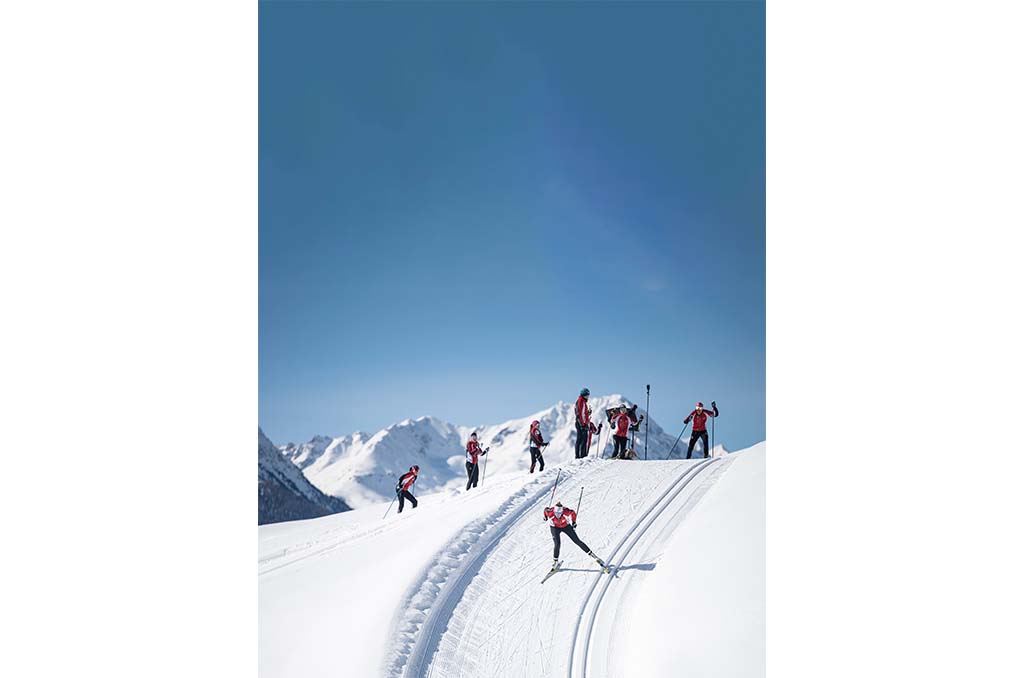 This time last year, my 14-year-old daughter, Imogen, was spending her time usefully playing hockey at a well-known independent boarding school in Surrey and singing Bellini arias in the school's beautiful Victorian chapel. After enjoying four years in pre-prep and three years in prep school (getting the occasional demerit for talking after lights out), she was on the path to enjoying the best that the British independent school system could offer and was thriving. So why exactly did my husband and I send her to boarding school in the Swiss Alps?
To put it bluntly, we felt the opportunity was simply too good to miss.
International Swiss boarding schools are considered some of the best educational establishments in the world, with a price tag to match. Parents of children who attend prestigious schools such as the Institut Le Rosey in Rolle, Aiglon College in Chesières-Villars, Vaud, St George's School in Montreux, Verbier International or the Collège Alpin International Beau Soleil in Ollon, can pay more than £100,000 per year for a top-class multi-lingual education with extra-curricular activities including winter skiing, tennis academy and the chance to gain life-long friends from all over the world.
'Swiss boarding schools mainly offer education in an international environment for the children of extremely wealthy businesspeople with a sprinkling of royalty,' explains Sally Walker, the Geneva/Lausanne editor of the Good Schools Guide International. 'The children typically speak two languages, move between two or three homes, and need a multi-cultural education.' British parents, often with less disposable income and an inherited fondness for draughty dorms and jam roly-poly, have traditionally shown minimal interest in cow bells and learning maths in German.
But that might be about to change. Last September, Imogen became one of the very first students to enrol in Malvern College Switzerland, the first British-branded boarding school to open its doors to pupils based in the beautiful mountain village of Leysin, high above Lake Geneva. Fees start from around £20,000 a term, which is good value in the cantons.
The school has been actively recruiting British children through some carefully targeted social media posts as well as direct advertising. After a chat with the Swiss CEO (who was skiing on the nearby glacier in August when he took the call) and virtual interviews with the headmaster and his team, we decided to make the change. Imogen was enrolled with days to spare before the start of term. She was excited about the prospect of immersing herself in the Swiss culture and we were happy with the idea that she was still going to stay in the slipstream of a British education but in a wonderful mountain setting.
Founder headmaster Dr Tim Jefferis, who was a housemaster at Uppingham, then Deputy Head (Academic) at Oswestry and Second Master at Harrow International Bangkok, before taking up his current role, says that the British cohort of pupils will be key to the success of the new school. 'UK pupils are a very important element of the educational mix that we are developing at MCS. Of course, we foster an international outlook and take children from many different countries, but British children form the nucleus of our pupil group and they are very important to maintain the identity and culture of our school.'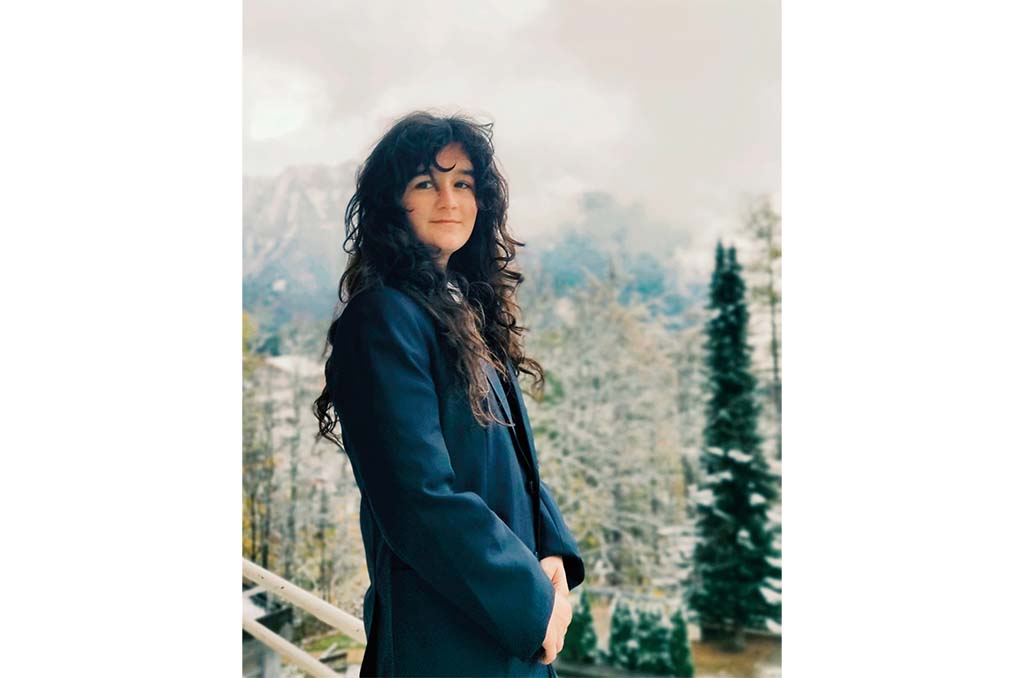 All the teaching staff at MCS follows the British curriculum – specifically Cambridge iGCSEs and A-levels. 'Other Swiss international schools tend to follow the International Baccalaureate (IB) curriculum, or the American one, or offer a hybrid,' Dr Jefferis points out. 'We are also seeking to compete on price so that a more diverse group of pupils can enjoy a Swiss boarding education – our fees have more in common with UK-based boarding schools than they do with Swiss-based ones.' It also helps that MCS offers some scholarships although there are currently no means-tested bursaries.
Leysin, which became famous as a spa destination in the 19th century due to the vertiginous mountain views and crystal-clean air, is the school's base. As well as offering access to 220km of downhill skiing as part of the Alpes Vaudoises ski area, linking to Les Diablerets and Villars-Gryon, it is already home to several thousand students from the Leysin American School, founded back in 1960, and Kumon Leysin Academy of Switzerland, a school that follows the Japanese curriculum. It has the feel of a small university town, with a lot of cow bells and picture-postcard vistas in all directions.
Soon, however, more British public schools may follow the lead of MCS by setting up outposts in Switzerland. Hochalpines Institut Ftan AG (HIF), in another picturesque skiing village in the Swiss canton of Graubünden, recently joined the global Education in Motion (EiM) family of schools, which includes Dulwich College International, Dulwich International High Schools, Dehong and Green School International.
While details of future changes and expansion plans have yet to be announced, HIF's relationship with EiM and its schools will open the door for new and exciting international education and collaboration opportunities within the family of schools. Dulwich College was founded in London in 1619 and has been expanding globally since 2003. Dulwich College International now includes 13 schools in Asia and teaches more than 12,000 students from around the world.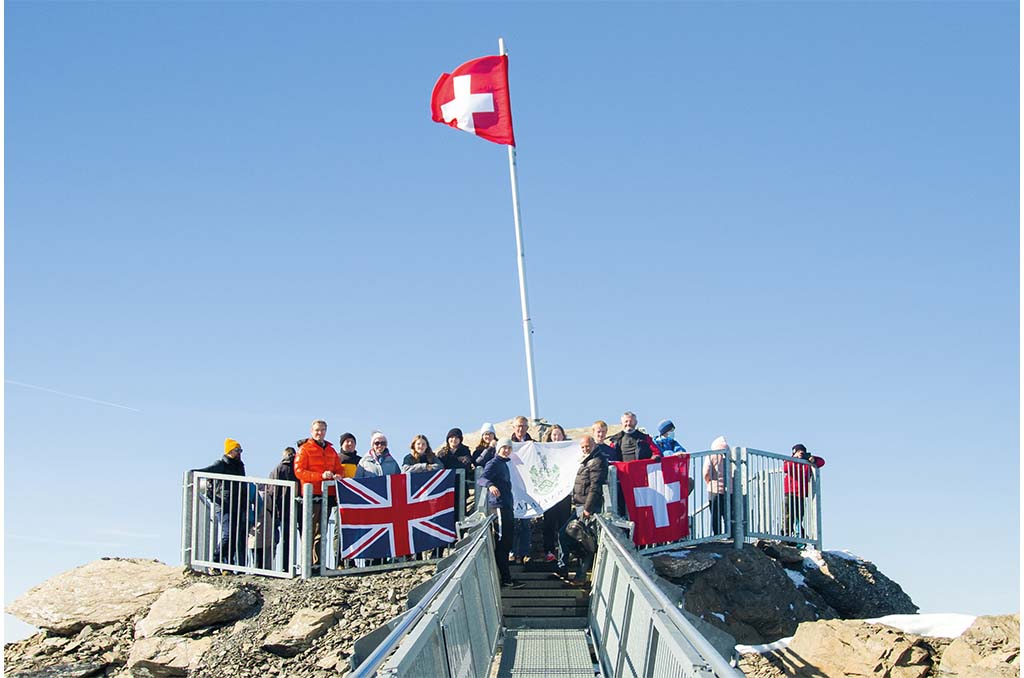 So what kind of parents will be sending their children to Swiss boarding schools like MCS?
'We have a very broad range of families,' explains Dr Tim Jefferis. 'Currently there are 12 different nationalities in the school and we make great efforts to ensure that pupil body remains balanced, with no one nationality being dominant.' He says that families appreciate the extent of what is on offer. 'Parents who have chosen us tell us they like the safety and security that attends a Swiss alpine village, the Britishness, the sporting opportunities and the family-feel of a small school. Our British pupils tend to come from families who are enticed by the opportunity of mixing the familiar (the curriculum) with the extraordinary (the location).'
Everyone who attends has to speak good English since the curriculum is taught in English and most are fluent. However, French lessons are mandatory, and all the children are encouraged to take an active role in the wider community and speak French while shopping and doing enrichment activities including trips to Interlaken, Paris and Milan.
Of course, for those who prefer established schools in Switzerland which nod to British tradition without the branding, there are plenty of options. Aiglon College, where fees range from £60,000 – £100,000 (although there is a financial assistance programme) was founded by a British national and is known for its academic excellence, although it now sees itself as distinctly global in outlook.
'At Aiglon, we would say that our school was founded on the vision of our founder John Cor lette to offer students a distinct educational experience that focuses on the development of the whole person,' says Valerie Scullion, Aiglon's director of admissions and marketing. 'Aiglon is deeply rooted in our guiding principles which are based on this vision and not necessarily on the model of a British boarding school. While our predominantly British staff and our boarding structure may be similar to that of British boarding schools, Aiglon is very much an international school which carries the vision of our founder.'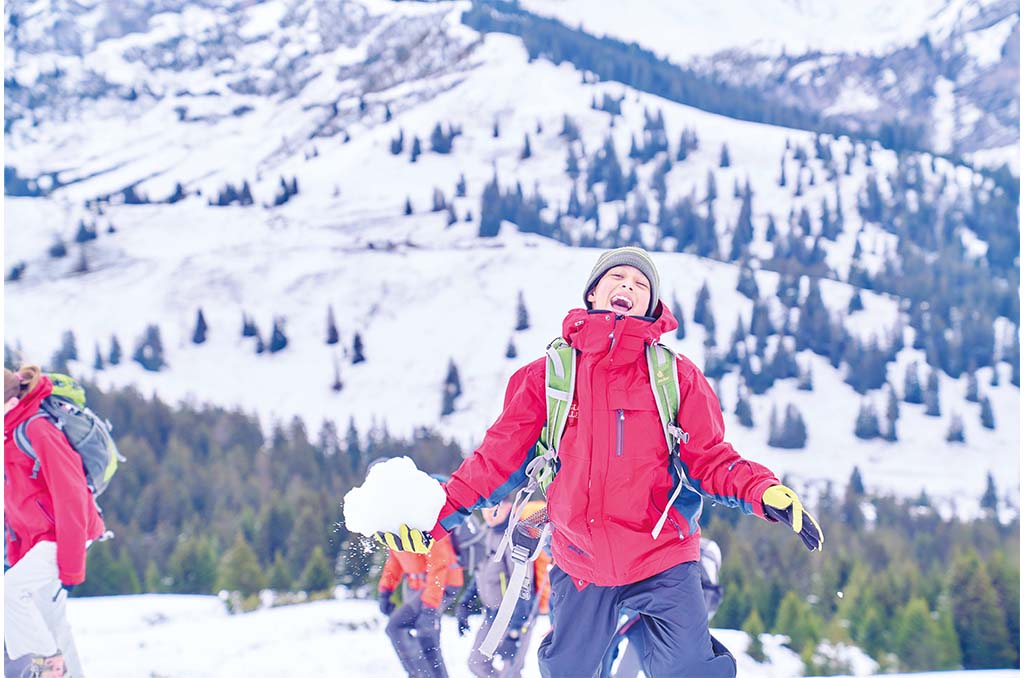 Two per cent of the school's students, who study for the IB, are Swiss nationals and 98 per cent are international students representing 65 nationalities. Eight per cent hold a British passport.
Valerie Scullion says that schools like Aiglon welcome competition from British branded start-ups. 'I think Switzerland as an educational destination is a growing trend. The quality of the educational offerings, the location, the safety of our country and the diverse range of academic programmes makes Switzerland an appealing option. Additionally, a Swiss boarding education is an international education which cannot be found in all places.'
The superb natural environment is clearly the main draw for many, but Swiss boarding schools are luxurious compared to UK equivalents. Imogen shares a double room with one other student and the en suite bathroom is also not usually a feature of boarding schools in England.
Food in these schools is a far cry from the rice pudding and cheesy bake on many UK boarding school menus. MCS' British chef, with help from French, Swiss and Portuguese sous chefs, creates a range of gourmet dishes, salads and snacks, as well as patisserie and home-baked bread. There is always a salad bar and fruit to complement the main courses. 'To ensure that our clientele feel at home we have themed nights which have included Thai, Mexican, Indian and British,' explains Dr Jefferis.
Those who are considering a Swiss education for their child, do need to be aware that there are obvious disadvantages to sending your child to school overseas. Firstly, parents' evenings can be a challenge, especially with a time zone difference. While schools in the UK have mainly disposed of virtual meeting rooms, this is the only way to contact staff to talk about your child's progress from the Alps.
It's hard not to see Imogen on weekends, and her two brothers miss their big sister making pancakes on Sunday mornings. (I do not miss the mess).
And because it is all so new, the school has yet to show its mettle when it comes to getting grades in examinations. Malvern College UK scores highly in A-levels – 72 per cent go pupils get A or A* and they are in the top five schools for IB results, and, so far, Imogen has come back with glowing reports of her teachers. Business studies is mandatory however, which is a bit outside her comfort zone as an arts and music scholar.
The 1930s building has stunning views, but no chapel on site, however they have flown in a new Yahama grand piano which Imogen practises on with the help of a teacher who is a concert pianist. The head of music from Malvern College UK recently brought over the music scholars from England for a week's worth of shared music workshops culminating in a concert – shared by video link.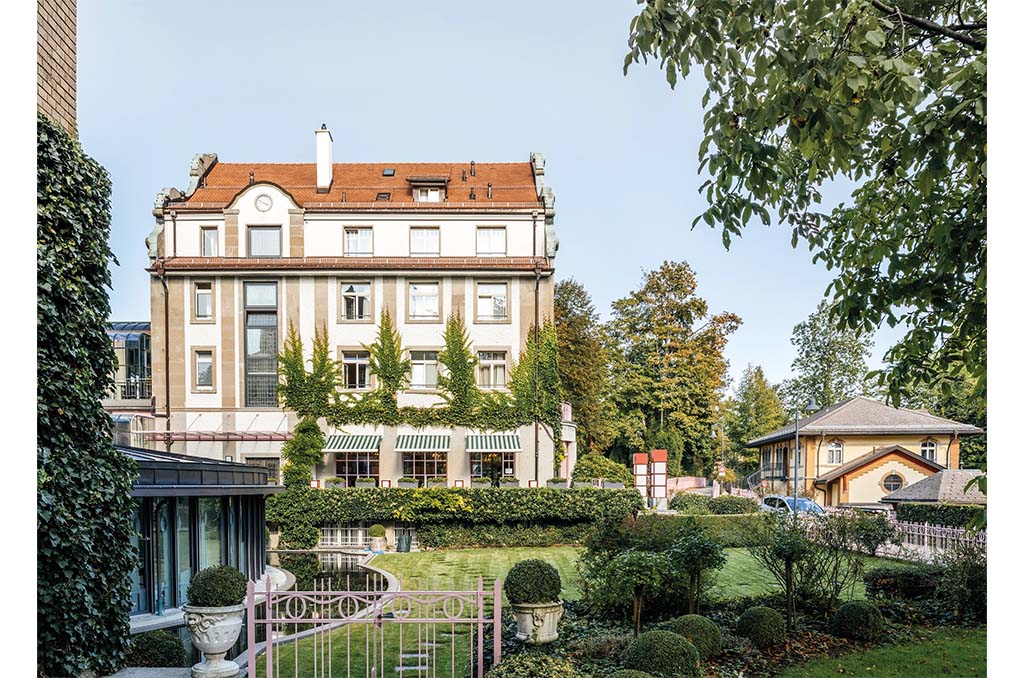 For those who don't want to take the leap and send their children to full-time school in Switzerland, many schools offer places on their elite summer camps.
Bernhard Gademann, director general, owner and headmaster of Institut auf dem Rosenberg, based in St Gallen and one of the oldest boarding schools in Switzerland, explains: 'Every summer, we offer the best of our Rosenberg Talent & Enrichment Programme as a unique tasting experience for students who would like to broaden their horizons in fields of sustainability, leadership, engineering, robotics and the arts.
'Students from all over the world attend our summer camp at our main campus in Switzerland and enjoy our uniquely stimulating learning environment combined with many social activities in an international environment.'
Need to Know
DO
Remember that your child will be in the 'full boarding school' experience and not coming home for weekends. Will that suit your child? Will that suit you?
Make sure you know about the culture of the school and where it is based. For example, some schools will teach in German and English, others in French and English – and the culture may be quite different depending on the canton.
Look at the academic syllabus of the school. Most international Swiss boarding schools offer the IB. A few offer A-levels or a hybrid.
This is particularly important if you want your child to attend a British university where doing A-levels will give them an advantage.
Take into account the basic fees and the extras like skiing and trips which can mount up substantially. Also, the cost of living in Switzerland is quite expensive so you may need to provide generous allowances for spending money.
DON'T
Rush into deciding. Visit the school in person with your child and ask to watch lessons and extra-curricular activities. Maybe start with a summer camp at your chosen school first.
Think it's going to be like British boarding school with mountains. There is a very different international culture in these schools and you are not going to be able to enjoy match tea in cricket pavilions.
Expect to make friends with the parents. You will rarely see them, if at all, and they may live several thousand miles away from the UK so no playdates in the holidays.
READ MORE FROM SPRING SUMMER 2022
Music to Our Ears | How to Get into Politics