New Cricket Centre To Be Built At Merchant Taylors' School
In October Merchant Taylors' Head Master, Simon Everson, and a small group of guests gathered to break ground ahead of the construction of the Julian Hill Cricket Centre, a wonderful new facility for the school and wider cricket community including Middlesex CCC and Sunrisers. The new centre will have specified bowling lanes that will replicate the conditions for both spin and seam, a specialist fielding area, video analysis equipment, a viewing gallery and an events space.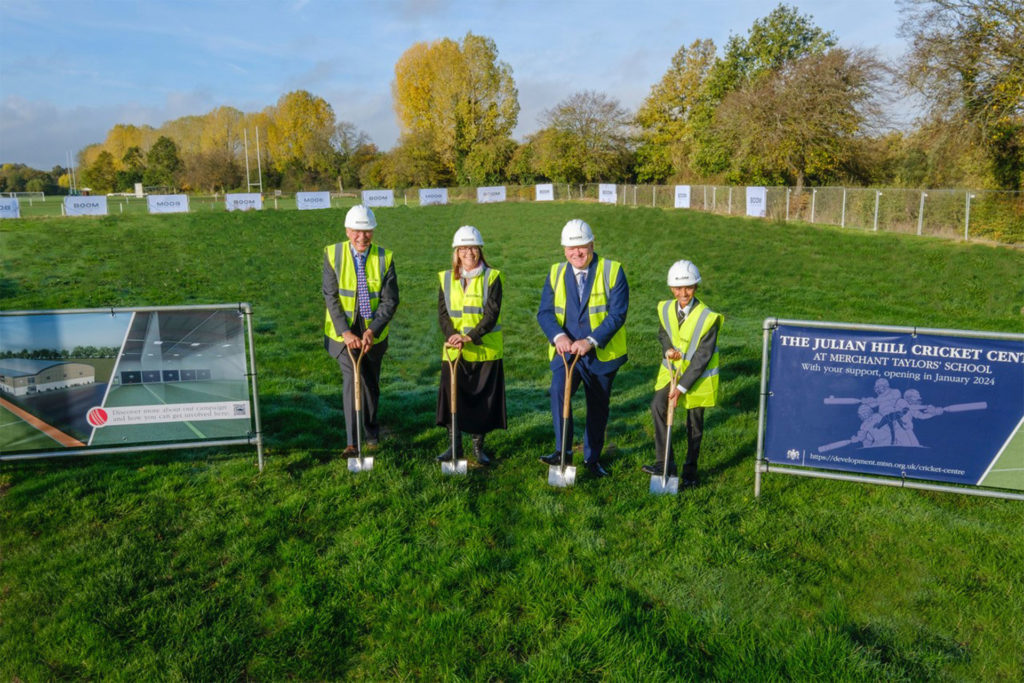 Breaking ground alongside the Head Master were Duncan Eggar, Chairman of Governors, Amanda Hill, sister of Julian, whose gift of £1 million to the project helped bring it to this point, and MTS Year 9 pupil and Middlesex U13 player, Rishi.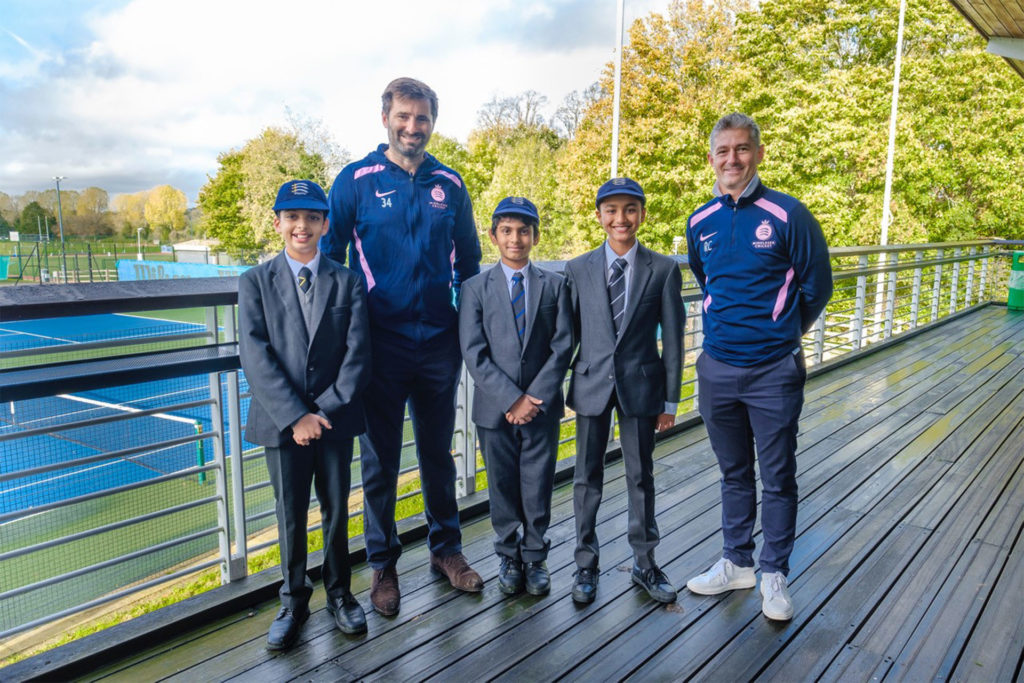 Other major donors to the project, school Governors, members of Middlesex CCC staff, representatives from Sports Clubhouses and Boom Construction, and the school's project team who have driven the project on internally, were all present at the ceremony.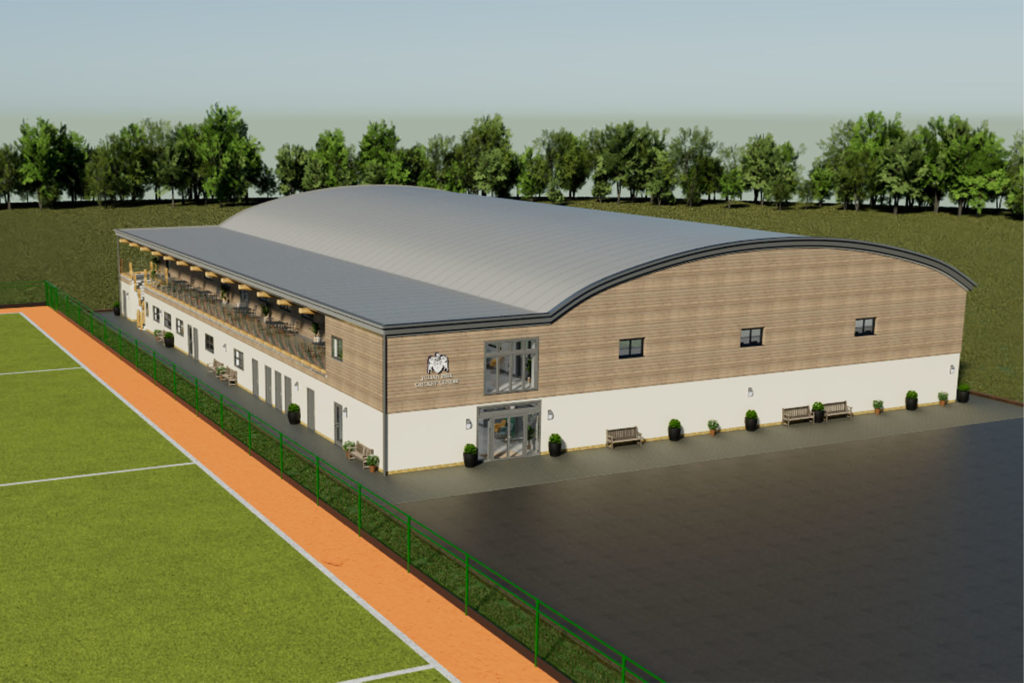 To read more about the project, to watch the promotional video, or to find out how you can help, please visit https://development.mtsn.org.uk/cricket-centre
See Merchant Taylors' online listing here.