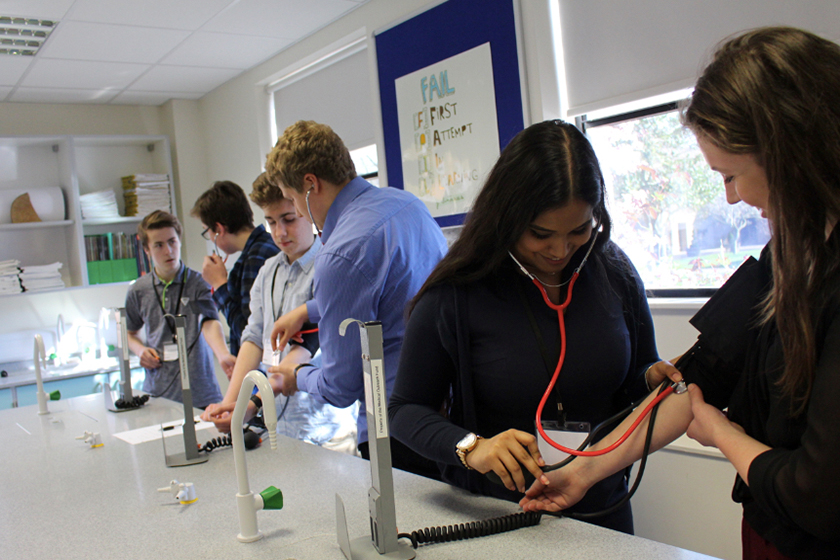 Oakham School Hosts Medical Careers Day
Stethoscopes at the ready! The Royal Society of Medicine inspires at Oakham
The co-ed senior school in Rutland hosted the Royal Society of Medicine's medical careers day for a fifth year.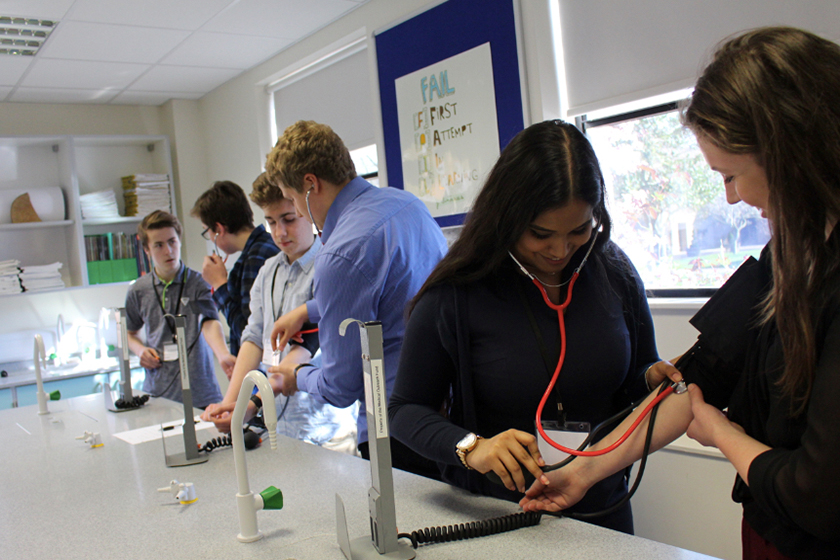 Over 100 students, interested in pursuing a medical career, travelled from across the country to take part in the day, titled 'So you want to be a doctor?' The event, organised by the biology department in conjunction with the Royal Society of Medicine, offered guidance from experts on the application process for applying to study medicine and gave an insight into life in the medical field.
Throughout the day, students enjoyed a variety of talks, including; choosing a medical school, getting the right work experience, interview technique, life in general practice, and writing a personal statement. Speakers included Dr Kevin Murphy, deputy admissions tutor at Imperial College London, Dr Saquib Anwar, MRCGP, and Dr Ricky Tavares, co-founder of Medic Portal, as well as Dr Andrew Nicoll, teacher of biology and clinical course advisor at Oakham School.
Students were also able to experience a number of practical workshops, including recording electrocardiograms, practising suturing, watching demonstration interviews, as well as learning about working in forensics.
A number of Oakham pupils who are interested in studying clinical courses at university enjoyed the opportunity to participate in the day as part of their 'Doc Soc' activities. There are currently three annual RSM medical careers days, with the other two held in London and the University of East Anglia in Norfolk.