Papplewick Charity Club Visit Larkland House Residential Home
Papplewick pupils visited Larkland House Residential Home to spend time with the residents
Amongst the huge range of activities on offer at Papplewick, members of the Charity Club have been learning about philanthropy and the importance of social action. Three year 7 boys wrote their ideas about the aims of the club and suggested visiting a local care setting. They were asked to research tasks and found a local care home. The pupils gained an understanding of the service, users and the organisation and presented their findings to Ms Hutchings who runs the club. The care home chosen was Larklands in Ascot. Contact was made with the manager and she was happy to accept the offer of a weekly visit by the boys.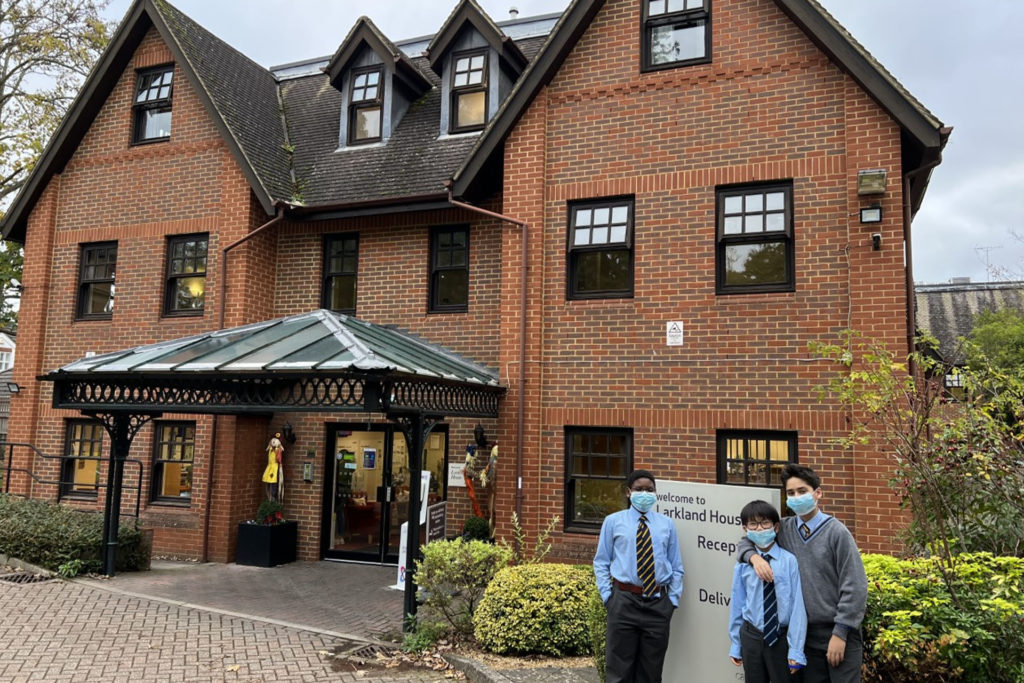 On Thursday 3rd November the three boys Lorcan, Haruki and Elijah, with Ms Hutchings were welcomed by the Manager who spoke to the boys about dementia as an illness in general and then spent 50 minutes in the communal area talking to residents, their families and some of the staff. They spoke to some fascinating residents and heard about their lives and interesting careers, and in turn answered questions about school life at Papplewick and their own lives over chocolates, biscuits and squash.  The boys and residents are thoroughly enjoying this and in their next visit they were able to congratulate a resident who had turned 100 in April, hearing all about her stories of living in New York City many years ago.
It is hoped that some of the residents and staff will visit Papplewick on Thursday 1st December for the school production of Pirates of Penzance. In addition, they are trying to organise a Christmas party at Larklands on 8th December whereby Mr Rob Parton, Head of Music at Papplewick, can take some of his Junior Scholars over to perform.
Headmaster, Tom Bunbury said: 'I am delighted that the boys have researched and suggested these visits which are mutually beneficial and they have the opportunity to build up a rapport with residents and learn such fascinating facts about their lives – the connection between young and the elderly is such a special one and to have the opportunity to chat, join activities and learn so much about the fascinating lives of the residents is wonderful.'
See Papplewick's online listing here.