Papplewick Pupils Meet Gareth Southgate
Earlier in the year Papplewick won the ISFA Regional Under 11, 7-a-side football tournament which gave them the chance to compete in the ISFA National tournament as a prize.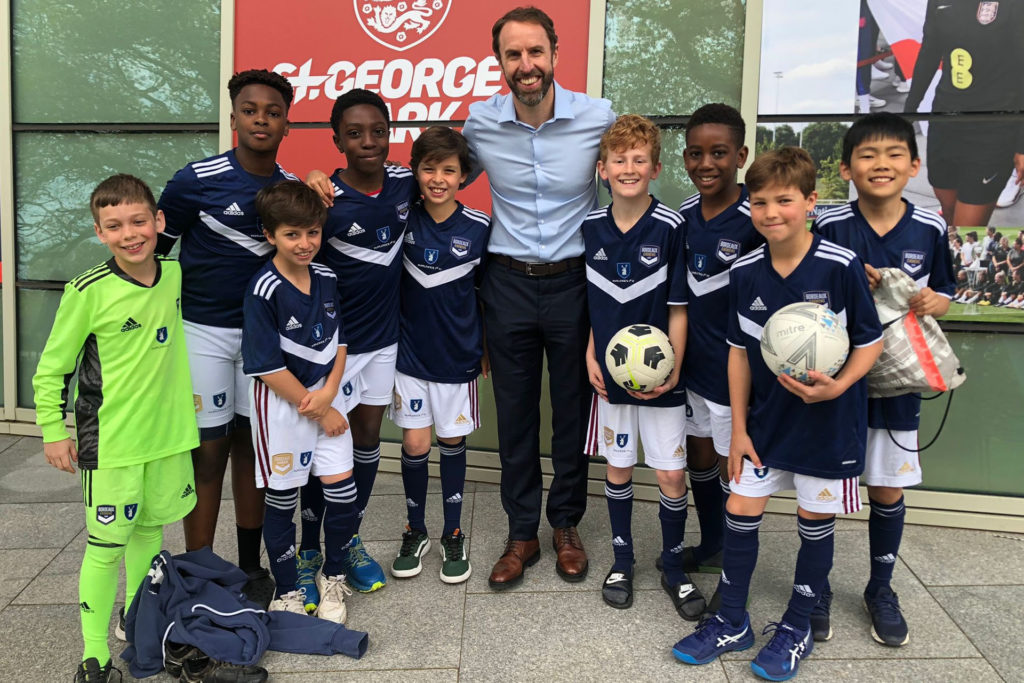 The team travelled to St George's Park to compete. Before the tournament, by pure chance, the team got to meet Gareth Southgate.
The team unfortunately did not win the tournament, but the experience of meeting England's Mens' National Team Manager was incredibly inspiring and they are very keen to qualify again next year.
Headmaster, Tom Bunbury, said: 'This was an unexpected bonus for the team and I am sure will be a huge contributory factor for inspiring them to train hard and qualify again for the ISFA National Tournament next season.'
Read more:
Filming for Coronation News Programme | Danes Hill School Supports The Brompton Fountain