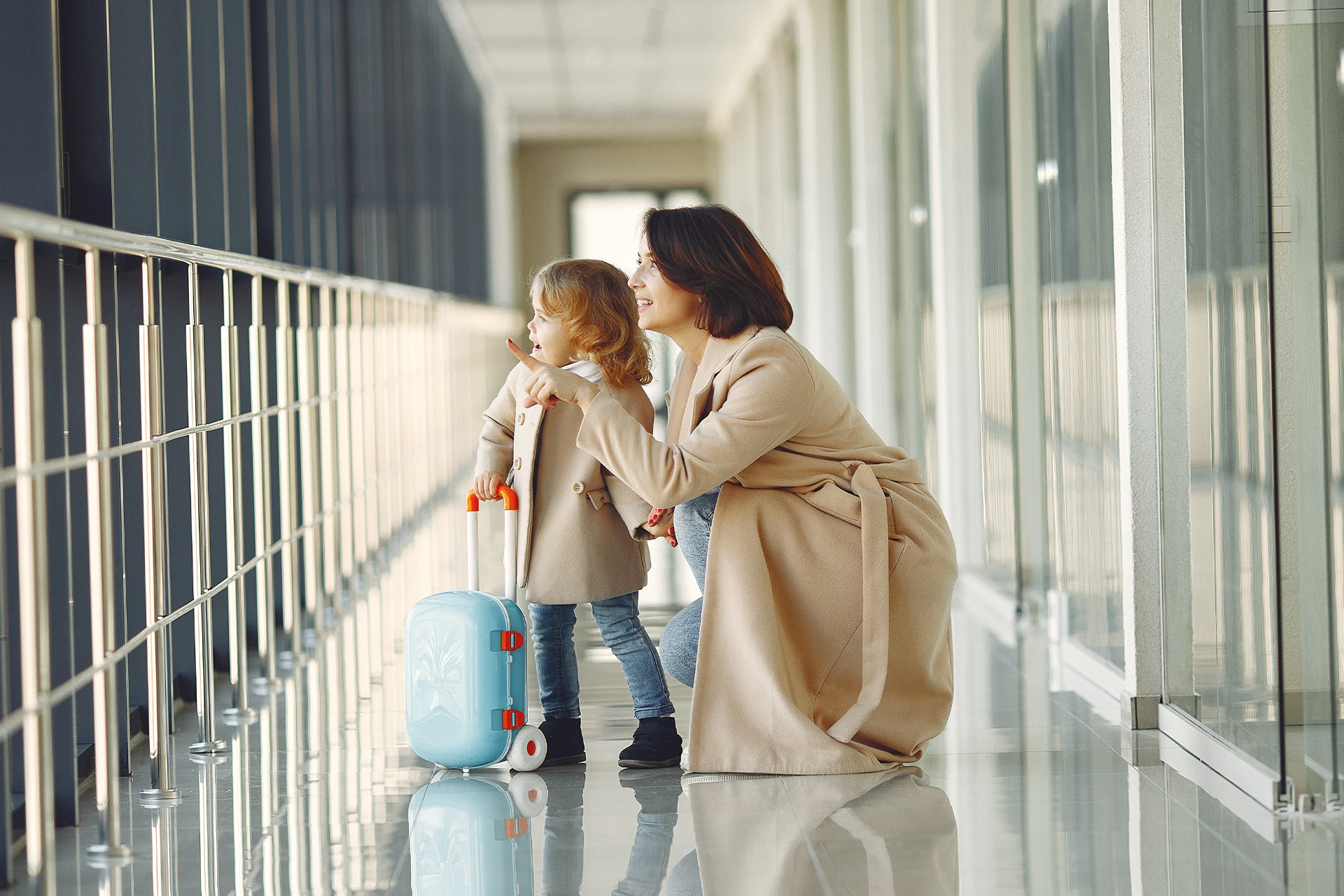 Top 5 Tips For Travelling With A Toddler
By Rebecca Cox | 1 month ago
Looking ahead to your next adventure with your under-5s? A little planning goes a long way, says Rebecca Cox
1 Plan
To fail to plan is, well, a disaster when it comes to holidaying with children. The days of booking an open ticket and seeing where life leads are over, for all but the most determinedly free-spirited. A detailed itinerary of where you need to be and when, plus how you'll get there, saves stress and leave you free to focus on the kids. A thorough packing list will also mean you don't miss crucial items: a favourite comfort item, colouring supplies and wipes are essentials. 
2  Snack
Would you board a flight without a full bottle of water, a meal for mid-way, or the knowledge that they'll be provided by the crew? If you want your under-5s to be happy, you must play cabin crew to their every need in the hunger department; hell hath no fury like a toddler denied a snack. Pack extra bottles and a variety of bite-sized foods: ones with minimal mess and that take a long time to eat. 
 3 Move
It's easy to forget that little ones are often strapped in and riding at crucial times, feeling restless. Waiting to board the plane? Let your toddler run riot and lay your newborn down on a mat for a wriggle. Take a walk up and down the aisles whenever the seat-belt sign is turned off or while the train is in motion. Sightseeing in a city? Stop at an urban park. Being cooped up makes us all cranky, and under-5s aren't shy in expressing it. 
4 Routine
Stick to the same routine timings as they have at home. Plan journeys for nap times to make them as stress-free as possible, and keep meals and bedtimes as close to normal as you can. The more settled and well-rested they are, the more the whole family will be able to enjoy the holiday. 
5 Be Present
The single, most important piece of advice for travelling with kids? Worry about your child, not your fellow travellers. If you're focused on yours and your children's needs, rather than the comfort and peace of those around you, all should go smoothly. Calm parents make for calm(ish) kids, and if you're able to stay present, you'll figure out why your child is kicking the seat in front of them, or screaming by the pool, rather than prioritising apologising to the kick-ee or your fellow loungers. In this, you'll find the key to enjoying your next family holiday. 
Packing List For Your Toddler
Vtech Kidizoom Duo 5.0 
Their first camera will capture their first holiday snaps. (You'll want to take your own as a backup.) vtech.co.uk
Etch A Sketch 
Sometimes there just isn't enough paper. Save the trees and get them something they can draw millions of travel doodles on. onbuy.com
INOBY Portable Bottle Warmer 
If you're bottle feeding, being prepared for a hungry baby in a hurry is never a bad idea. inoby.co.uk
Melissa & Doug Wooden Doorbell House
A busy board will do exactly what it says on the tin on longer journeys. This one is compact and super cute. smythstoys.com
JetKids by Stokke BedBox
A ride-on, carry-on  suitcase that turns an aeroplane seat into a bed. Genius. jet-kids.com
Tommee Tippee Ollie the Owl Gro Anywhere Blackout Blind
If your baby or toddler usually naps or sleeps in darkness, make do with a travel black-out blind. johnlewis.com
Fire HD 10 Kids tablet 
If all else fails, their favourite cartoon might save your sanity. No judgement here, you deserve a holiday meal in peace. amazon.co.uk
Rebecca is co-author of the brand new How To Be A Happy Single Parent, now out, published by Piatkus