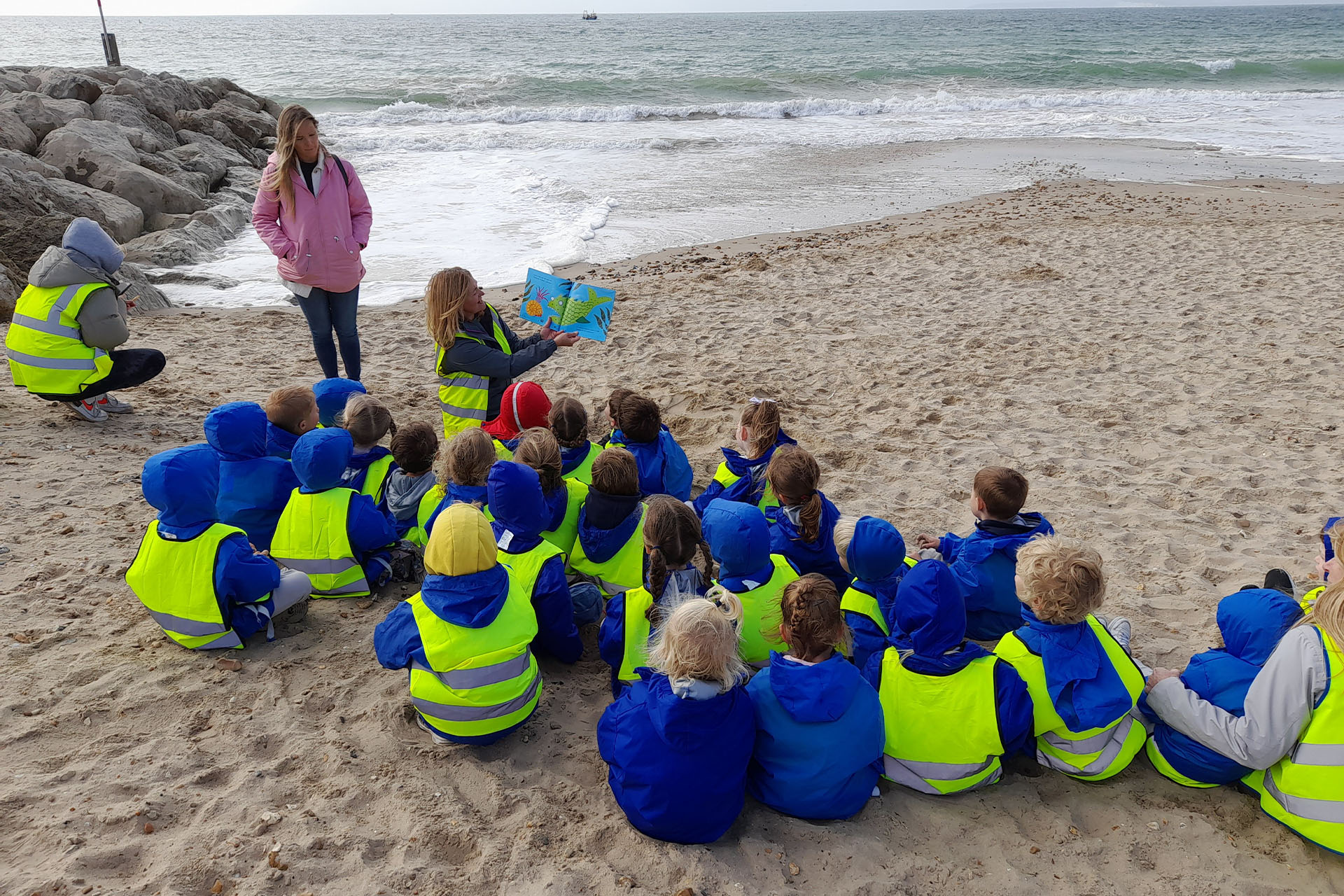 Park School's Beach School Expands
Following the success of its first-ever Beach School, Bournemouth's Park School, an outstanding independent school situated just a mile from the coast, is extending the reach of its hands-on seaside lessons to a wider age range of pupils.
Last June, Park School launched its Beach School where every class enjoyed a day by the sea and learned new skills appropriate for their age, including safety on the beach, knot tying, making shelters to eat lunch under, creating collaborative art, finding, and identifying items found along the shore and carrying out beach cleans after each visit.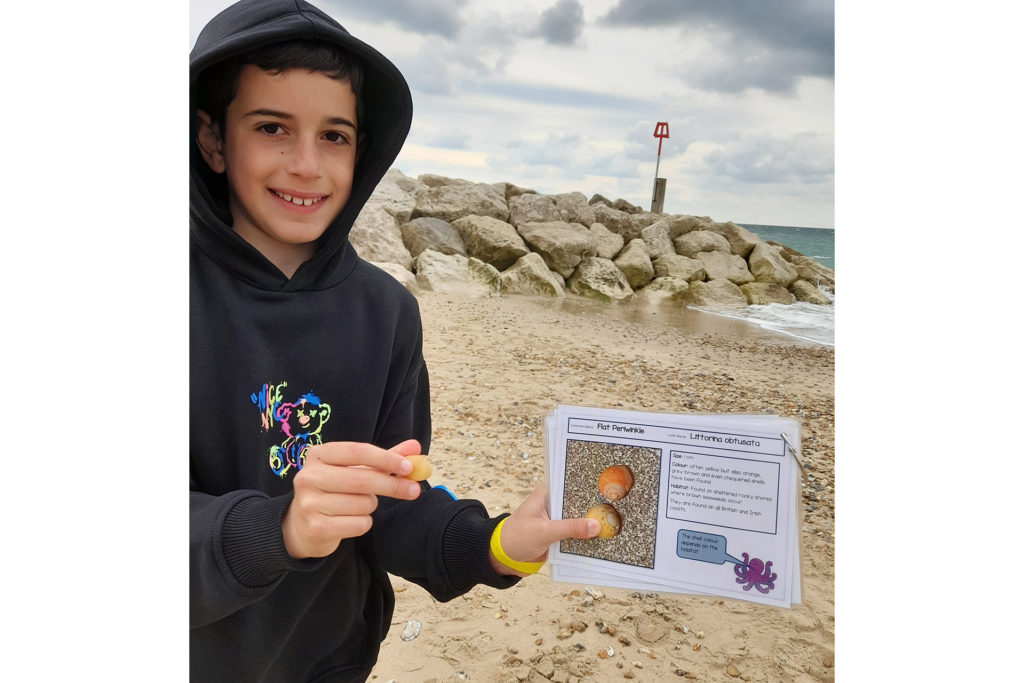 Each term, the Beach School has an overarching theme. The children have just completed a term focused on 'the living seashore', and this term the theme will be all about investigating how the seashore is always changing.
In the summer term, the focus will be on the importance of looking after the seashore environment.
Younger children at the school will be learning about different types of cloud cover, The Beaufort Scale and how to describe wind and waves whilst the older children will learn about tides and longshore drift.
Since the inception of Beach School, the pupils have already achieved a variety of their learning objectives, with year six children creating branching keys to identify different species, and year three classifying finds using scientific vocabulary.
Mrs Samantha Rodwell, year four teacher and head of the Beach School, said: 'The Beach School has been an amazing opportunity for our pupils to apply the knowledge they learn in the classroom. We've seen real growth in the children's confidence as they get to grips with the science and geography behind beach life, and we're very excited to continue to develop their understanding of subjects they may not learn about in a typical classroom. It's been a resounding success!'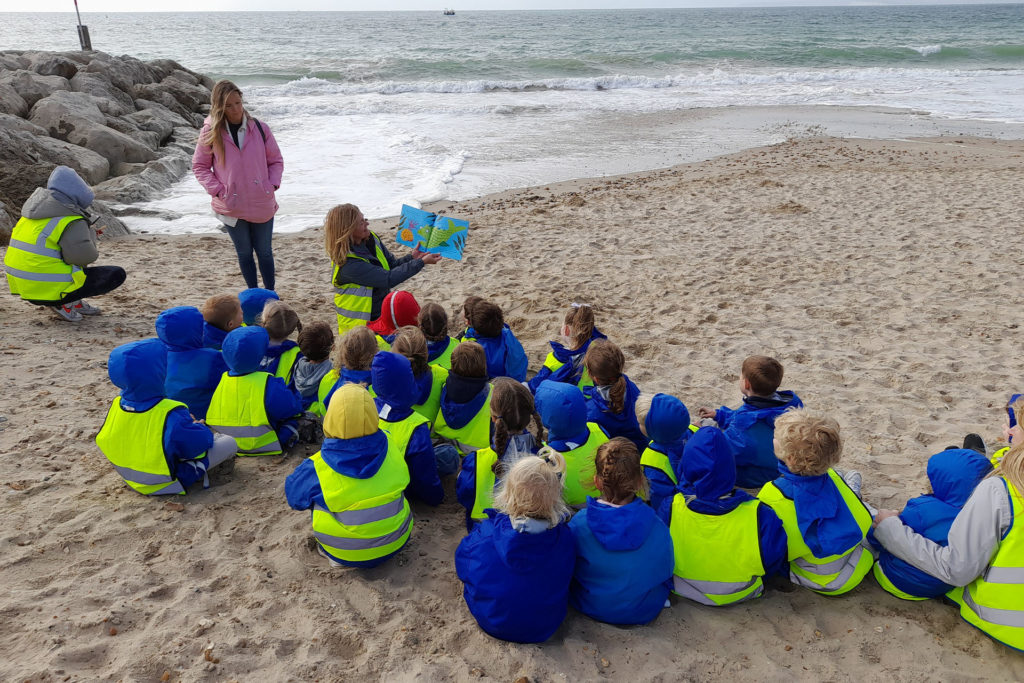 Park School is run by Headmistress Melanie Dowler, a mum-of-two teacher who taught year five at the school before becoming Headmistress. Melanie championed Ms Rodwell's training to become a level three qualified Beach School leader and has been impressed with the delivery of the children's education.
Mrs Melanie Dowler said: 'I am extremely impressed with how this unique type of education has really engaged our pupils, helping them to learn and absorb classroom learning through practical application. As a school, we like to nurture our children's curiosity and individuality.
'The Beach School programme has not only deepened their understanding of how our beach and its ecosystem works but it's also developed their confidence, resilience, and independence, which is vital at an early age.
'Living right near the beach, we are giving the children the opportunity to learn about their surroundings and community, which is just as important as any other educational trip – and even more important because it is on our doorstep. We want our pupils to become well-rounded individuals leaving us with a plethora of practical skills to help them in later life.'
Due to the all-around success of the initiative, the school will open the Beach School to its nursery,Dean Park Day Nursery in the summer, giving its very youngest children the chance to start learning about the beach and its ecosystems too.
Park School is part of the Forfar Education Group, which owns and manages a number of outstanding schools across the UK. To find out more about Beach School or to book a visit and tour of Park School, visit www.parkschool.co.uk  
Read more: DLD College Unveils State-of-the-Art Esports Suite | Bede's Prep Announces Appointment of New Head