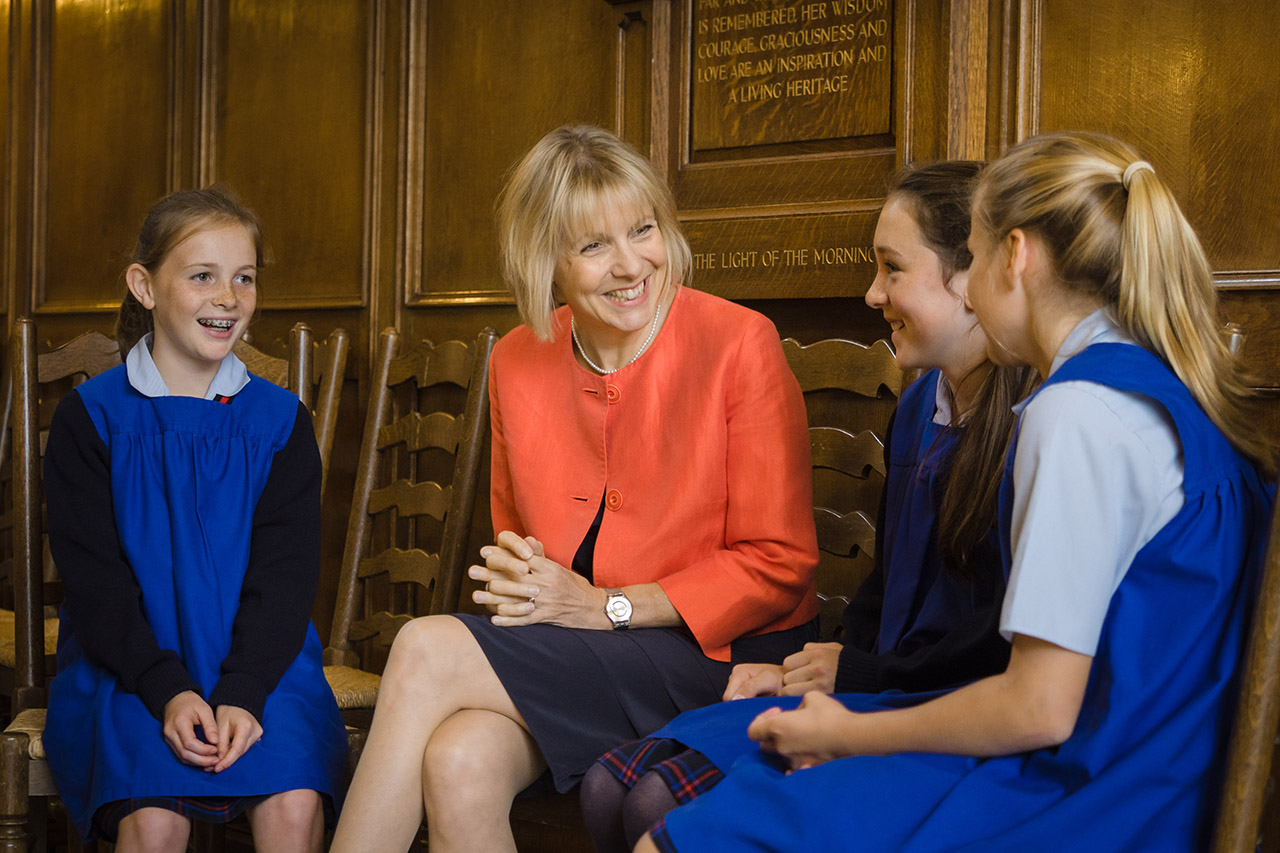 Pastoral Care: What You Need To Know
From cuddly matrons to supportive school counsellors, pastoral care is key to the success of any school.
At all schools you will find a supportive network taking great pride in nurturing their pupils.
No matter how big a school, each child wants to feel known and recognised. They need to know there is someone they can go to, who will listen to them and keep them safe.
Key contacts
In each school, guidance and pastoral care teams are responsible for pupils' wellbeing and they dedicate time, energy and expertise to encouraging and advising pupils.
School matrons play a key pastoral role, and are vital for the smooth running of any boarding house. She is responsible for pupils' health, clothes and liaising with parents on homely matters.
Houseparents and tutors provide sensitive academic and pastoral advice. They are there to spot when things aren't right; when worries or work pressures take their toll, when adolescence brings more questions than answers, or when children do unkind things to each other. They know each pupil so well that they can deal quickly with problems which might otherwise spill out into other aspects of their schooling life.
A Chaplain typically bears pastoral weight in the broader context. He or she is responsible  for overseeing, developing and leading, as required, the spiritual life of the school.
Schools doctors and nurses are available to support students' physical and emotional needs.
Open Days and Events
Open days are a great opportunity to find out more about a school's approach to pastoral care.
Listen to the head's address on an open day. Is their espoused ethos and value system reflected in the school? Ask about tutoring; termly profiling in tutor groups is a good way of monitoring.
Meeting a few house parents and expressing an interest in the system is also crucial. Some boarding houses develop a particular character. If you cannot find this out from the staff then ask the pupils showing you around. Some houses just seem to be better at sport or drama or music. It might also be worth asking how often the house staff rotate – would you want to 'fall in love' with a particular set-up, only to find out that they were changing half way through your child's time?
Every school is different but they should all be a place of growth and development, designed to take each child through to adulthood. Today's school environment should be seen as an extended family, and pastoral care is everyone's responsibility.
READ MORE: Confessions of a Matron | School Heroes: Horris Hill's Molly, The Headmaster's Wife