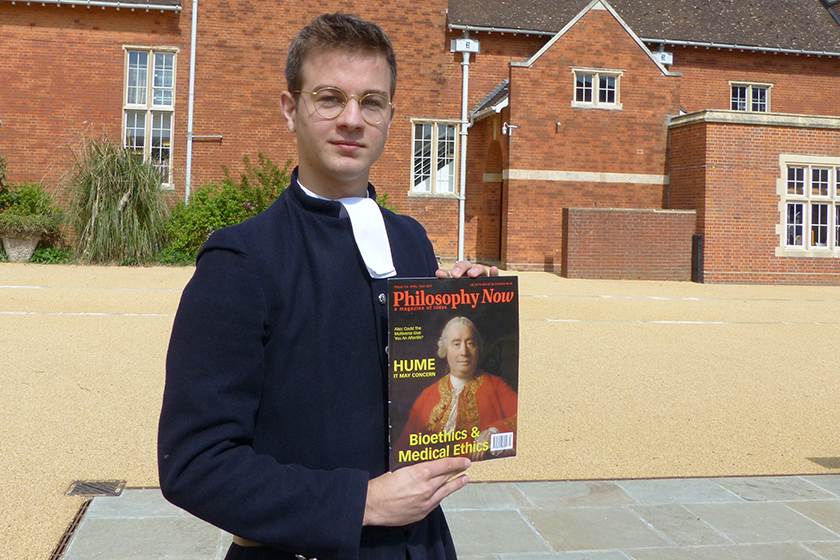 Student's Work Published in Philosophy Now
An article by Christ's Hospital sixth former Vincent Lotz has been published in a major magazine
Vincent Lotz discussed the unique ethical dilemma posed by HeLa cells in the latest issue of Philosophy Now.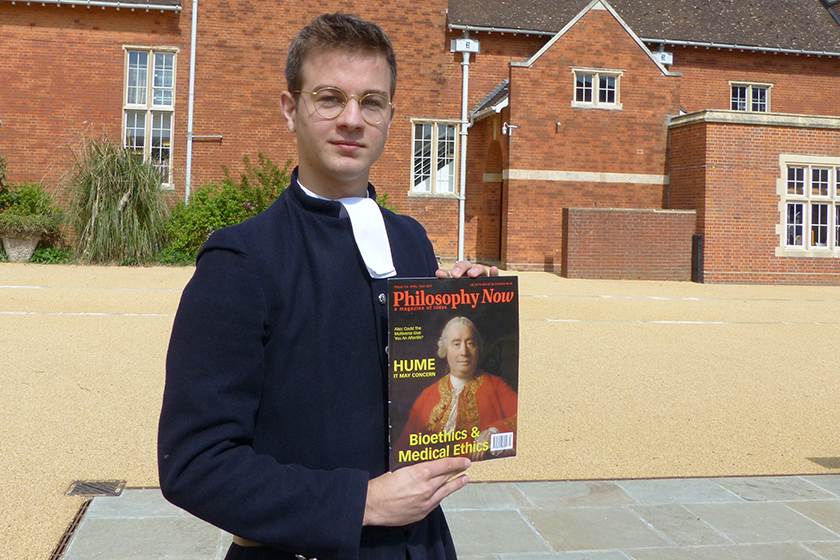 Year 13 pupils at Christ's Hospital were recently asked to research and write an article on a topic that combined different areas of philosophy using real-world examples. The best article was to be published in the school magazine.
Vincent Lotz, 18, was inspired to write about a refuted theory from the '60s, following a discussion with his teacher. He asked, who should have the decisive power over someone's cells after their death: their family, or the medical community? The controversial case of Henrietta Lack's cells formed the basis of his philosophical pondering.
Vincent's article didn't just make it into the school magazine, however. His analysis of the ethics surrounding HeLa cells caught the attention of Philosophy Now and was published in the April/May issue.
The theology and philosophy department at Christ's Hospital could never have guessed that a voluntary class assignment would lead to such an astonishing result. Vincent, who wants to study maths and philosophy at university, said he felt very privileged to have his work accepted to the bi-monthly publication.
'As a mere student who hasn't yet passed his final exams to be in a magazine among distinguished medics and academics such as Alistair MacFarlane, chairman of the Education Committee of the Royal Society,' he said.
Mr Alex Taylor, teacher of theology and philosophy at Christ's Hospital commented: 'It is rare for a pupil's work to be published in such a prestigious publication. We are extremely proud of Vincent.'
You can read Vincent's article here.