Eaton Square, a world-class family of schools with a strong global outlook, is expanding. September 2022 will see the much-anticipated opening of Eaton Square Senior School's Sixth Form.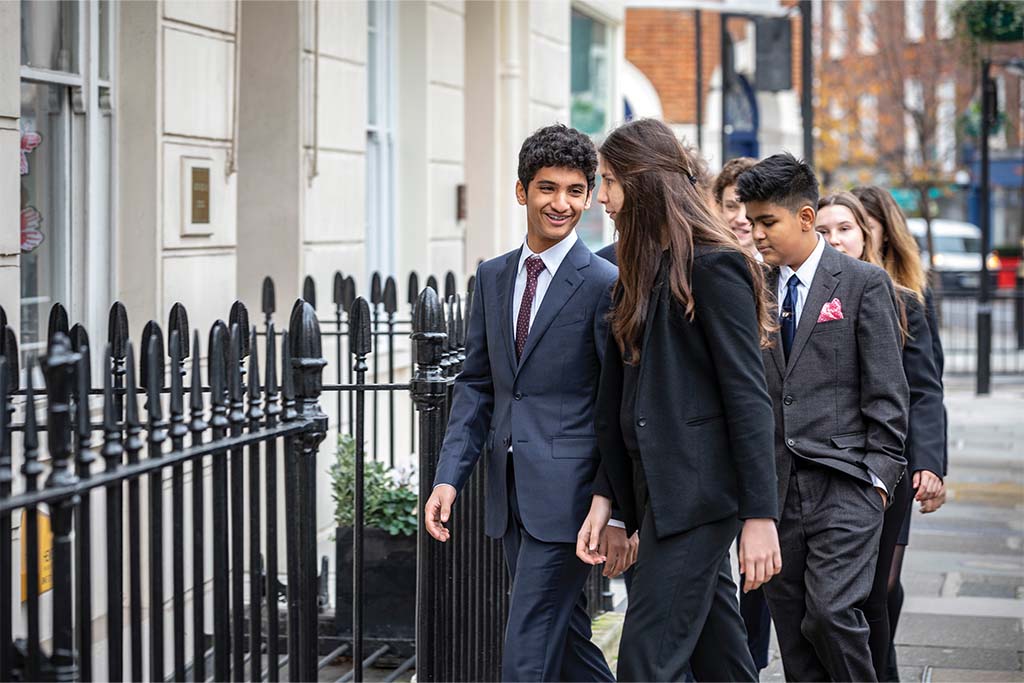 Located in an elegant Georgian townhouse in the cultural, commercial hub of Belgravia, London, the Eaton Square Sixth Form is fundamentally future-focused, without losing sight of traditional values. Applying a rigorous academic priority to a vibrant, entirely bespoke educational framework; a Preparation for Life programme lies at its core. The aim? To fully prepare each pupil for life beyond school.
The Preparation For Life programme is unique to the Eaton Square Sixth Form. Enabling every pupil to become a global citizen, modules span financial literacy, business basics, managing mental health, entrepreneurship, nutrition and leadership.
Complementing this is the Extended Project Qualification (EPQ): a sought-after qualification empowering pupils to pursue a project relevant to their unique interests and aspirations. Both courses require independent research, critical thinking, public speaking, writing and debate: invaluable skills, vital for developing young adults ready to make their mark in the world.
A powerful academic focus is equally important. Pupils take three A-levels with specialist teachers, individualised support, regular assessment and exam preparation classes. Fulfilling potential is a priority and pupils are equipped with tools for achieving this.
Notably, as the only central London Sixth Form in the prestigious Dukes Education family, Eaton Square provides unparalleled access to world-leading university consultancies. Comprising A-List Education (the UK's leading US university admissions specialists), The Medic Portal, The Lawyer Portal and Oxbridge Applications, the wealth of university preparation support is outstanding.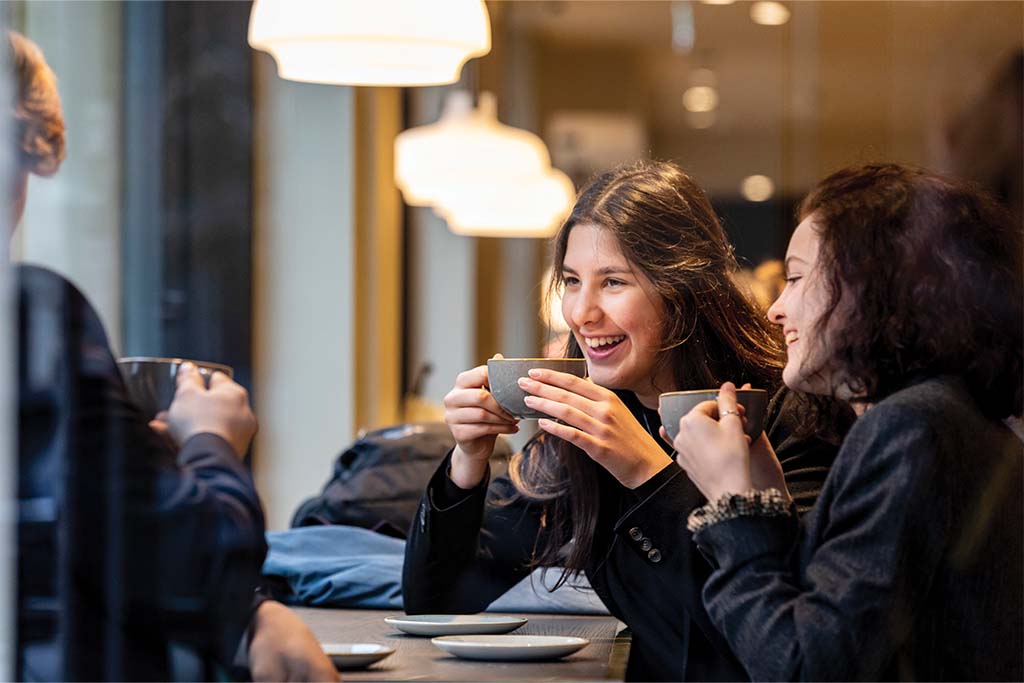 The progressive framework behind the Sixth Form truly sets it apart. 'It is important to recognise that our Sixth Form is clearly distinguished from both an independent sixth-form college and from a school,' says Sebastian Hepher, Principal of Eaton Square Schools. 'Instead, we pioneer the benefits of both: balancing the pastoral focus and academic framework of school life with the sixth-form pupils meriting greater independence and ownership of their educational journey. As such, each student's timetable is individually tailored to them, their form tutor assumes more of a 'mentor' role, and pupils wear business dress – encouraging them to approach their studies as they would their adult life and future career.'
Environment naturally plays a key part in the success of any school. The setting of the Sixth Form is unparalleled. Majestically overlooking Eccleston Square and a short walk from London Victoria, access from all parts of London and the Home Counties is simple. Moreover, its location is just moments from London's globally renowned cultural venues, business hubs, royal palaces, interior design districts, restaurants, shops and cafes. Opportunities and places to develop internships and friendships are abundant.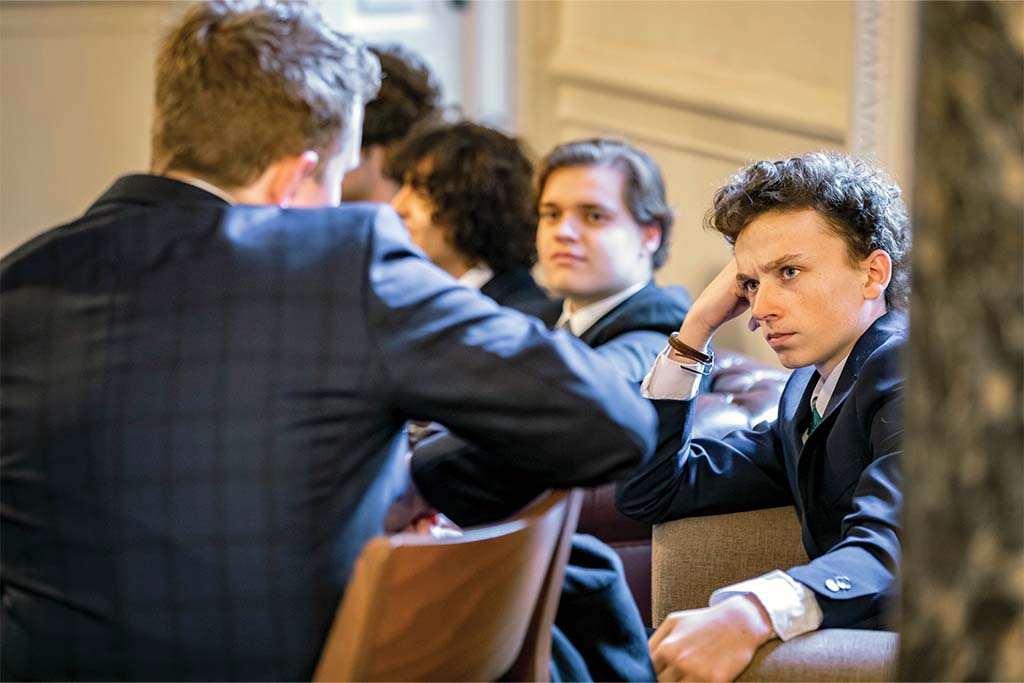 The Sixth Form's historic building is undergoing fresh refurbishment from prestigious architects, LXA. Drawing on their decades of experience, Eaton Square is working closely with LXA to create exceptional teaching and learning spaces, specifically suited to sixth-formers. These include a high-spec art studio, dark room for photography, multi-purpose science labs, fully resourced library, study spaces, contemporary social areas and plenty of light, airy rooms for teaching, collaborative work and meetings.
By combining an evident emphasis on personal enrichment and academic success with an internationally acclaimed location, facilities and resources, this Sixth Form is on track to cultivate tomorrow's leaders: individuals enriched with curiosity, confidence, a strong sense of community and an instinctive love of learning.
Don't miss out! You are warmly invited to Eaton Square Senior School's Sixth Form Information Evening on Tuesday 28th September 2021 (6pm-8pm) at Eaton Square Senior School, 106 Piccadilly, London W1J 7NL.
RSVP: [email protected]; +44 (0)20 7491 7393; www.eatonsquareschools.com Places are strictly limited. Secure your place early to avoid any disappointment.
SEE EATON SQUARE'S LISTING HERE