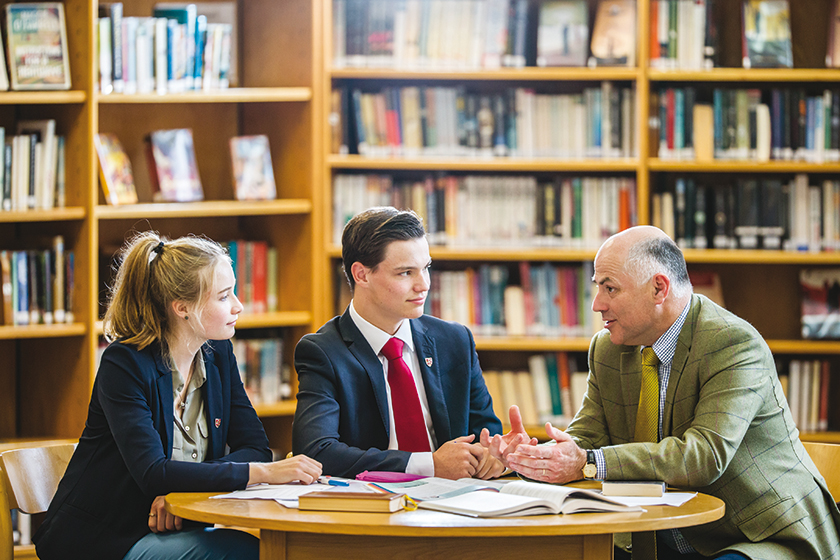 How Pupils can get Ahead in Their Careers
Why school leavers today need a degree of flexibility
James O'Hanlon, head of careers at Dauntsey's School, explains how schools today need to prepare pupils for a flexible career path by giving them a portfolio of skills.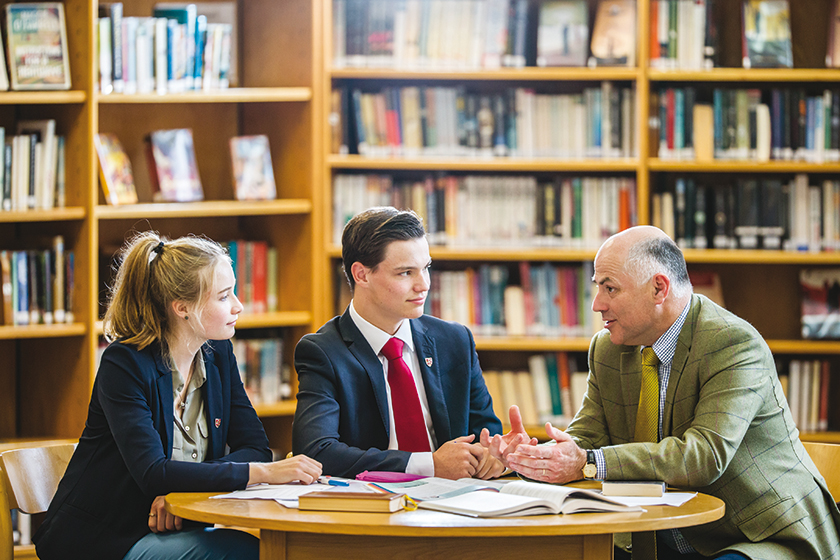 Today's generation of school-leavers enter a restless world. We live in the era of the portfolio career and this demands a very different attitude to the one I had as a newly qualified research scientist some 28 years ago. Future success will depend on more than exam grades and life skills. These are important but so is thorough research, volunteering, making connections and using contacts. To prosper, young adults must continually expand their skill sets and seize every opportunity.
So, ask yourself what you can do to broaden your perspective of the world beyond school:
Volunteer
This exposes you to the challenges faced by individuals and communities either at home or abroad. You might want to volunteer in a school or hospital, work in a museum, assist with a conservation project or shadow someone working in a recording studio.
Be creative
If you have an idea or spot an opportunity, take a risk, aim high and make it happen. Youth is no barrier to making your mark in the commercial world. Maybe you will be the next app developer to make a million.
Go the extra mile
Tackling an expedition or the Duke of Edinburgh's Gold Award will help you develop resilience and persistence. Challenge yourself to move outside your comfort zone. Explore what you can do to make yourself more attractive to universities and employers.
Take time out
A gap year can be used to build skills you might need in the future as well as to gain valuable practical experience. Schemes such as Year in Industry are superb and unlike some internships, come with pay. Travel helps to develop an international perspective, which you will need in an increasingly global society.
Make connections
Crucially, develop contacts and make connections. Dauntsey's runs a mentoring programme encouraging pupils to learn from Old Dauntseians, pick their brains, explore options and discover new possibilities.
Build work experience
Work experience has its place but so has talking to people involved in your chosen career path. Ask exactly what they do, how they got there, what qualifications and qualities do they look for in young recruits? The answers may surprise you.
A documentary crew was filming at our school recently, several pupils interested in media careers wanted to know what would give them an edge. The answer was languages – the crew always need fixers who can solve problems when they are working abroad.
Choose the right degree or apprenticeship
If you don't know exactly what you want to do after school, consider a degree that offers flexibility. Identify a course that will prepare you to work in your chosen area, but that will also keep your options open and, with luck, give you an edge in getting the job you want. You could also think global, looking at courses that offer a year abroad through the Erasmus scheme or even taking a degree in a European or US university to internationalise your CV.
Think laterally all the way. Higher level apprenticeships are an increasingly popular route into finance, business, engineering and law. Above all, go for something you enjoy and are passionate about, then do it as well as you possibly can.
There's no such thing as a job for life these days, so never stop amassing experiences that will enable you to change your path if you see an opportunity or need to make a change. The choices that you make now will shape the rest of your life, so think ahead – it's never too early to start that process.