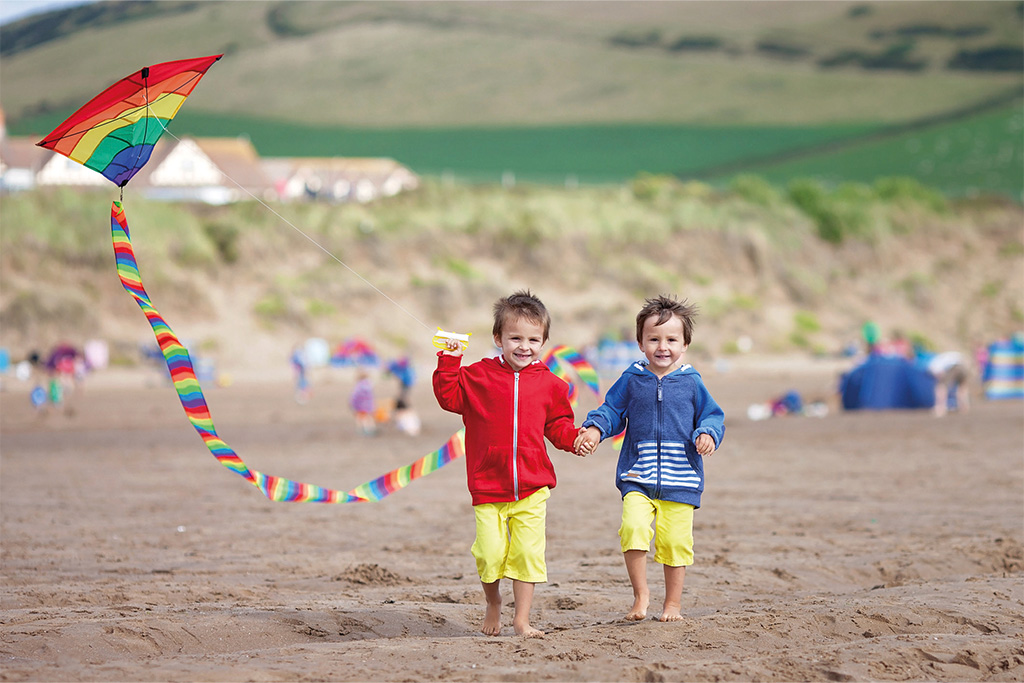 Anna Tyzack introduces the best coastal locations to go house-hunting for your dream beach house.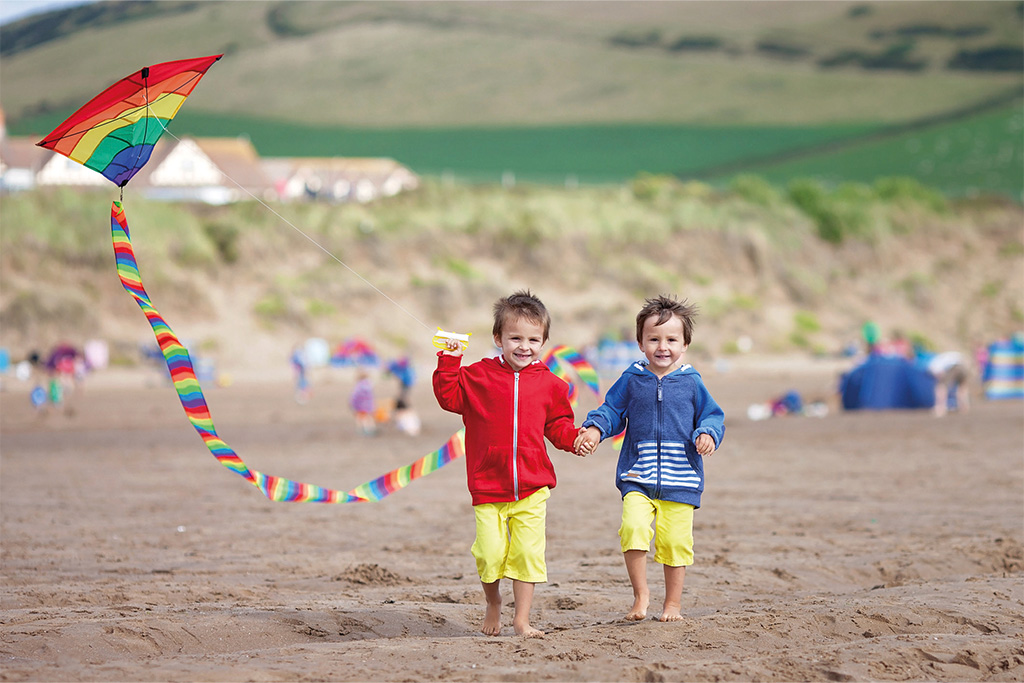 Every Friday evening, a stream of London families makes for the seaside village of West Wittering in Sussex. Here the beach has a Blue Flag for cleanliness, the water is shallow for children to paddle in and the pubs sell wine from local vineyards and fresh crab sandwiches. There are riding stables, sailing and water sports clubs and golf – and celebrities including Keith Richards and Kate Winslet wander undisturbed along the beach.
'People say it is the Hamptons of Britain but it's known locally as Mindfulness Peninsula as stressed urbanites come here to unwind and reconnect with nature,' explains local buying agent, Jennie Hancock (propertyaquisitions.com).
Jessica Hickes Bolton, who works in fashion, will vouch for the fact that the Sussex coast provides unrivalled therapy after a busy week in London. She comes here almost every weekend with her husband and two daughters. 'By 7pm, I'll have jogged through the sand dunes, swum in the sea and will be feeling totally zen,' she says. 'My husband and I barely stop all week but here we have peace, fresh air and space to catch up with each other, our children and ourselves.'
The Hickes Boltons, who live in Fulham, are one of many city-based families who bought a coastal home during the pandemic. They had been experimenting with a dual city-coastal existence for a while, renting a weekend cottage near Chichester and when the right house came up, they signed the contract as quickly as they could.
'There's no dithering around here: you have to be proactive and keen or the house will go to someone else,' Jessica explains. 'We wince when we think how much money we paid for what is actually quite a modest-looking house but it's the best thing we've ever bought: the children love it, we spend most of the holidays here and we go three weekends each month. It's our happy place.'
The price for coastal homes is rising in every part of the country. Hancock believes this is due to our post-lockdown desire to escape the city, coupled with a yearning to live more healthily at weekends. 'People feel safe by the sea – life is simple, you get outside and you get on the water. Plus, if you have the imagination, you can transform a tired bungalow into an epic beach house, which is a rewarding project.'
According to Steve Isaacs, of Luxury & Prestige Properties in Canford Cliffs, Dorset, changing working patterns with many now working from home for two or three days a week, has also driven demand for coastal homes. Buyers used to want a coastal holiday home but now they want a place for work and play for a large proportion of the year, he says. 
Tessa Mckintosh from Barnes, who with her husband bought a flat in Lyme Regis in Dorset earlier this year, agrees that the coast offers the change of pace that they were craving. They envisaged renting out the flat as another revenue stream but have found themselves visiting almost every weekend with their baby son – despite the journey to and from London being almost three hours.
'Even if it's foul weather and the sea is too rough for paddling, we are happy to be there,' she says. 'I honestly think it has made us live more healthily. We eat well when we're there, we go to bed early and we see the world for the beautiful place it is.' 
A decade ago, Lyme Regis wasn't on the radar with London buyers but now it has a Mark Hix restaurant, trendy shops and cafés and appears on lists of the top 10 most expensive seaside towns in Britain, along with villages such as Burnham Overy in Norfolk, Aldeburgh in Suffolk, West Wittering and Itchenor in Sussex, Rock and Polzeath in Cornwall, and Salcombe in Devon.
According to Emma Schwartz, who runs lifestyle and wellness venue, The Barn Little London, the surge of London buyers has given rise to new lifestyle businesses all along the British coast, offering everything from yoga and Pilates to raw juices, beauty treatments and life coaching. As well as being a grocery and deli, her business offers hampers for beach picnics and readymade meals using locally sourced ingredients. 
Prices are rising fastest in Canford Cliffs in Dorset, which saw gains of nearly 25 per cent in the year to April 2022 but asking prices in coastal towns across the UK are up across the board: 13.9 per cent on average compared to 2021, outrunning the national average of 9.9 per cent. According to Savills, the price gap between coastal and non-coastal homes is only widening: property located within 100m of the coast costs 23 per cent more than that located 1km further inland, an increase of 17.3 per cent in the past year.
In West Wittering, where the average house price is now more than £1 million, the Hickes Boltons were advised by their buying agent to offer 15 to 20 per cent over the asking price to secure the purchase. The house was built in the Thirties and hasn't been updated since the Nineties but it is located in a quiet area only 100 metres or so from the beach.
'We were terrified of being gazumped. The house was being sold off market but word still gets out,' Jessica says. Buyers who can't afford such premiums must look to less fashionable outlying seaside villages or for a coastal home – although Jennie warns that prices in these areas will fall faster in a recession. 
'It's less risky to buy a smaller property in the most prime spot you can afford,' she says. Buying up old bungalows in order to build a new house on the scratch also makes less financial sense than it did a couple of years ago. If it's the choice between a newly renovated property and a project, Jessica urges going for the former. 'Our house needs a tonne of work but the builders have only just started, despite signing the contract three months ago,' she explains. 'If I'd known about the delays and the spiralling costs of materials, I'd have waited.'
Once the building work is finished, the house will have a home office and infinity pool looking out over the sea but even in its unreconstructed state, it's a joy.
'For the same money we could have bought a villa in Ibiza but we'll use this far more often,' Jessica says. 'There's nothing like the British seaside – the thrill of the cold water, the sound of the gulls, children playing on the sand as the sun sets over the water. It's magic.'
Beach House: Three of the Best
West Wittering, Sussex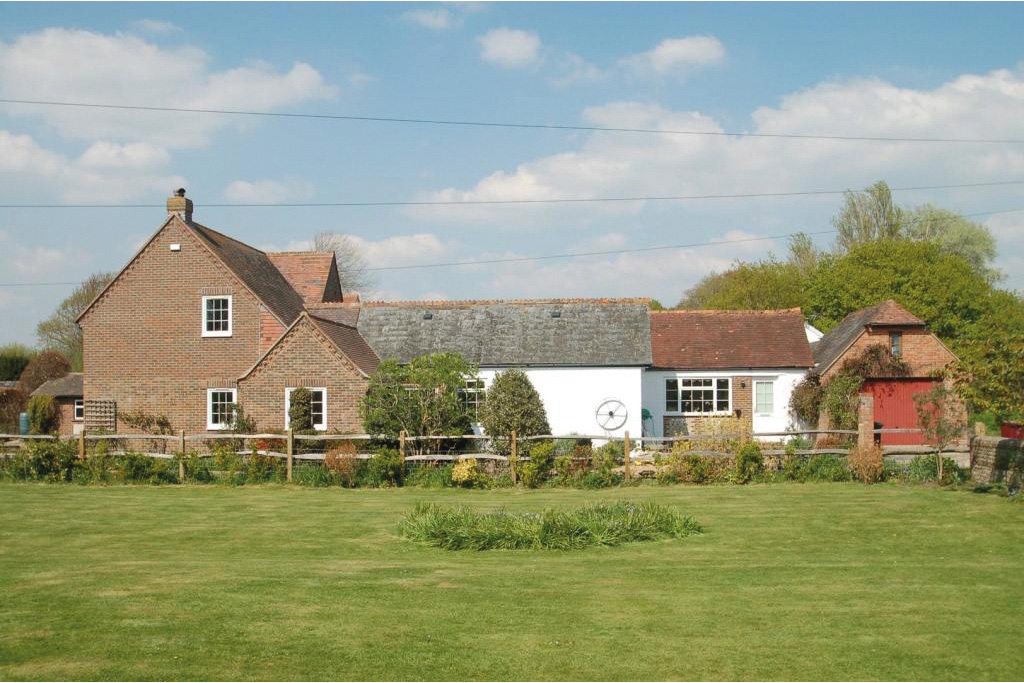 A four-bedroom former forge overlooking fields in West Wittering. The living accommodation is cheerful and spacious with a separate study, dining room and garage and there's easy access to the beach. £1.35m, hawkinsandsmith.co.uk
Rock, Cornwall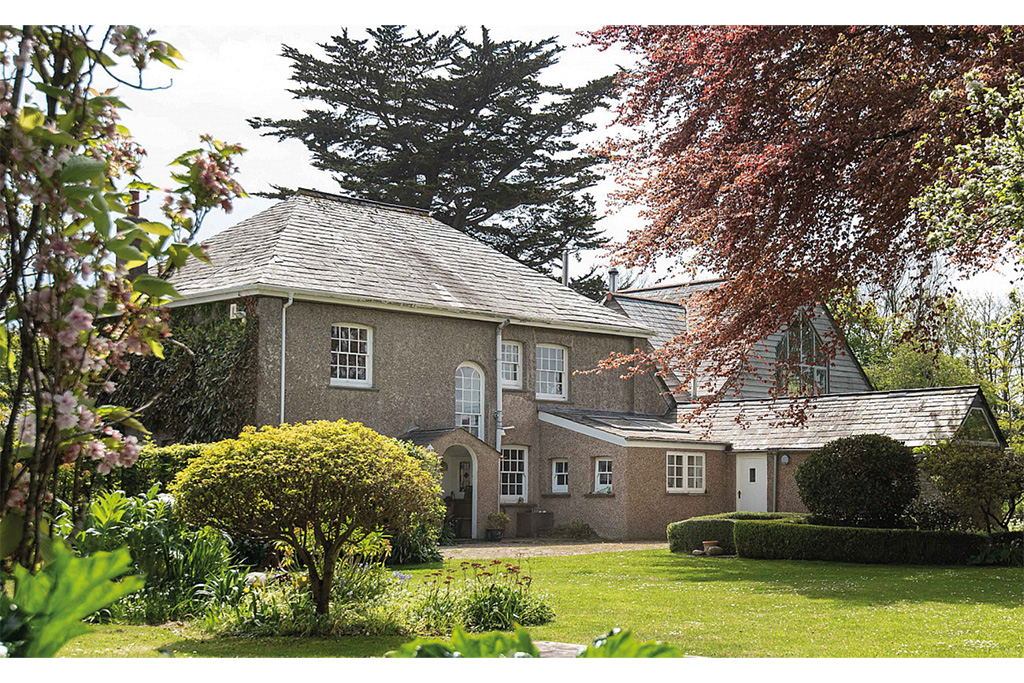 In mature grounds of three-quarters of an acre in the centre of Rock, Iona is a Georgian house approached by a long drive. It has large reception rooms with period features, an open plan kitchen and five bedrooms. £3.45m, johnbray.co.uk
Sidmouth, Devon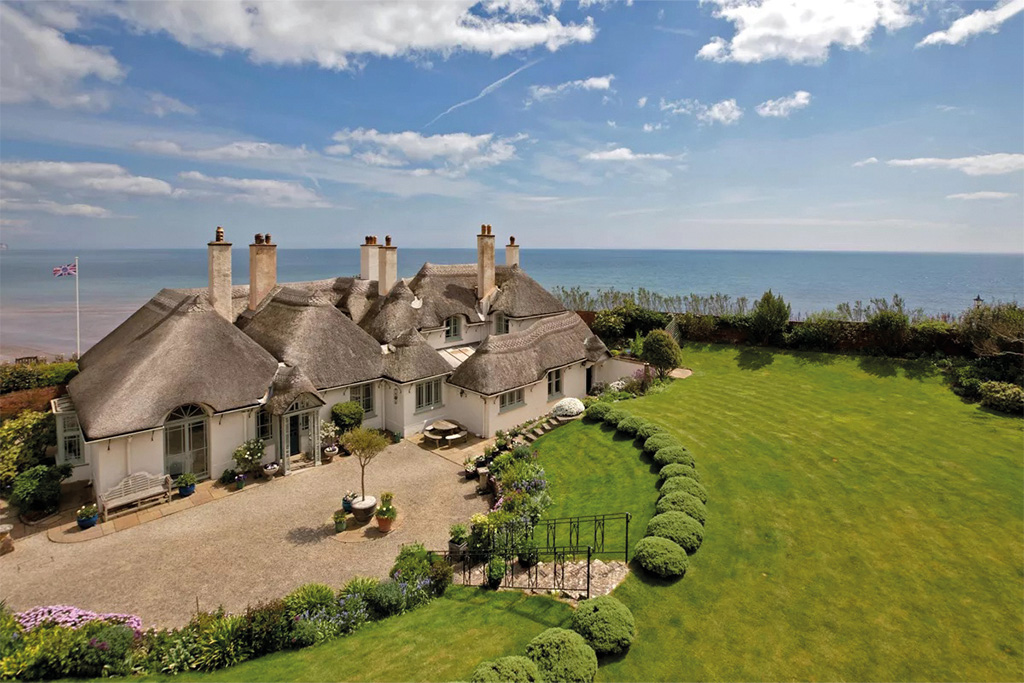 Clifton Cottage, a Grade II-listed house in a splendid cliff-top location, has views from all five bedrooms. It is a large house, with elegant reception rooms, ample parking and a garden with a summer house and terrace. £2.75m, knightfrank.com
READ MORE
Ten of the Best Properties | The Green Dream