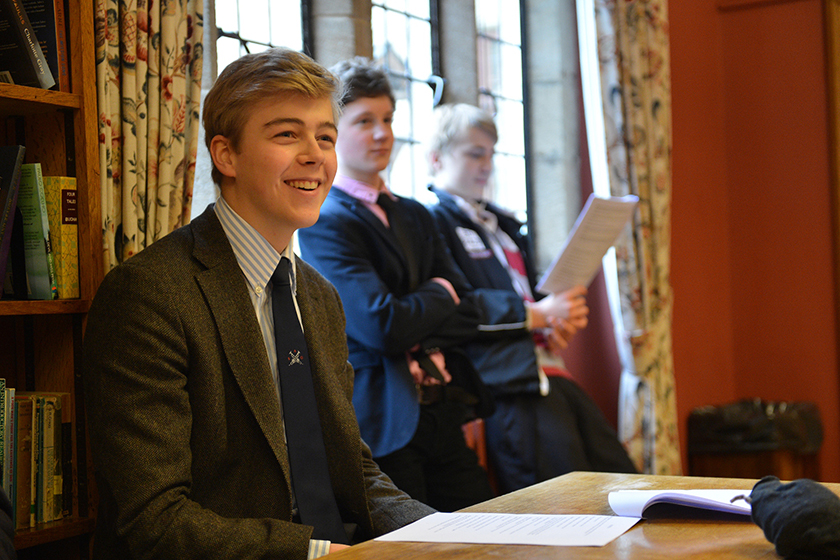 Pupils Pen New Wellbeing Policy
The deputy head boy and girl of Ampleforth College want to make sure all is well in the student body
Ampleforth College has unveiled a new student emotional health and wellbeing policy for pupils, written by its deputy head boy and girl.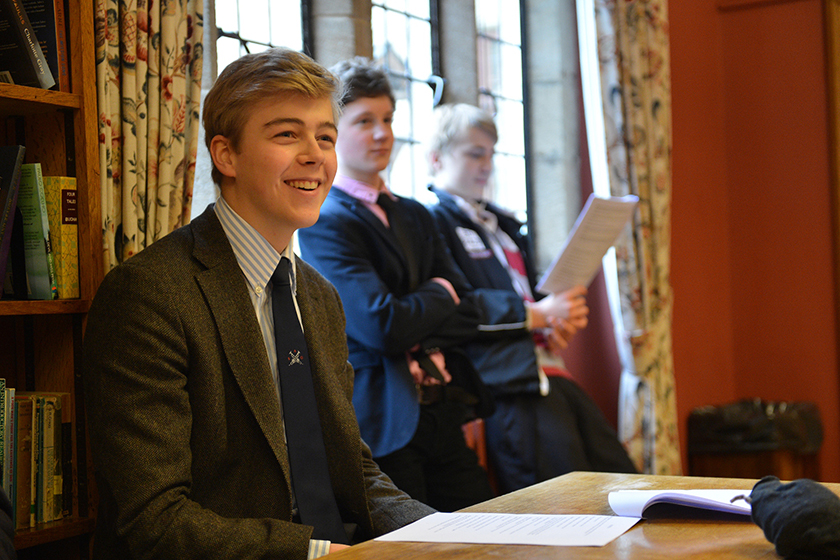 Freddie Fawcett and Alex Madden created the wellbeing policy so that students were more aware of the signs of someone suffering from a mental health issue.
'We feel that the work we have been doing on the policy has facilitated an openness towards mental wellbeing,' says Freddie. 'We're also planning on introducing mental health first aid training next year for staff and students.'
The policy will play an important pastoral role at the school and includes a guide on spotting the early signs of anxiety, depression and eating disorders. It aims to help pupils understand and empathise with those who might need help and encourages them to take part in some of Ampleforth's 50 extra-curricular activities, including meditation and prayer sessions. Counselling will also be provided where appropriate for pupils who find it helpful to talk about their problems.
'In preparation for writing the wellbeing policy, Freddie and I visited each of the ten houses at the college,' Alex explains. 'We took on board the students' concerns and discussed various coping mechanisms. The policy we have put together provides guidance for students and staff alike and will be a key part of our induction programme in the future.'
Deirdre Rowe, associate headteacher, says the policy 'demonstrates how committed pupils are to supporting their fellow students and putting the welfare and happiness of others at the forefront.'
Ampleforth's wellbeing tips

Environment
Firstly, try your best to understand your friend's situation in a time and place where you are less likely to be disturbed by others. Find somewhere where the person is going to feel safe and relaxed.
Stay calm
Keep as calm as you can in a situation where you are listening to someone else's issues. Your friend's sense of urgency is not necessarily your own. Be patient and offer gentle encouragement at a pace that your friend finds most comfortable.
Assess the situation
Work out whether this is a situation you can cope with on your own, or if you need external help from staff or a counsellor. Sometimes, despite trying hard to help someone on your own, the situation requires additional input. Discuss this option with your friend. You need to encourage them to take stock of their situation, while also giving them as much control as possible. You may wish to offer to go with the friend in difficulty to a member of staff.
ALGEE
When responding to an individual that you think may be suffering from emotional health and wellbeing issues, it's useful to remember the ALGEE mnemonic.
Assess the risk
Listen
Give reassurance where possible
Encourage: if appropriate encourage self-help
External: It may be that your friend needs external help, and cannot solve their problems on their own.
Time
Often you will need to be mindful about how much time you give to providing support to a friend. It's also important to be aware of your own school priorities so try to be realistic about these factors. Saying 'I'm aware we've got 15 minutes' is better than pretending to give them an hour when you don't have that time. This kind of honesty at the start of a discussion will be reassuring to your friend. He or she will realise you are in control while taking care of yourself, and not getting overwhelmed yourself.
Look after yourself
To help others you must remember to look after yourself. Making sure to maintain a balance with your own friends, interests, and studies. Time out is fine. You may well have mixed feelings about your friend in crisis, and quite understandably this can lead to feelings of frustration, anger or helplessness. In these situations give time to your own needs. Remember: you can always ask for help when dealing with a friend with mental health issues and should consider support if you think it would help to clear your mind. Often, students can undergo transference when the feelings of the 'sufferer' is transferred to people caring for them.