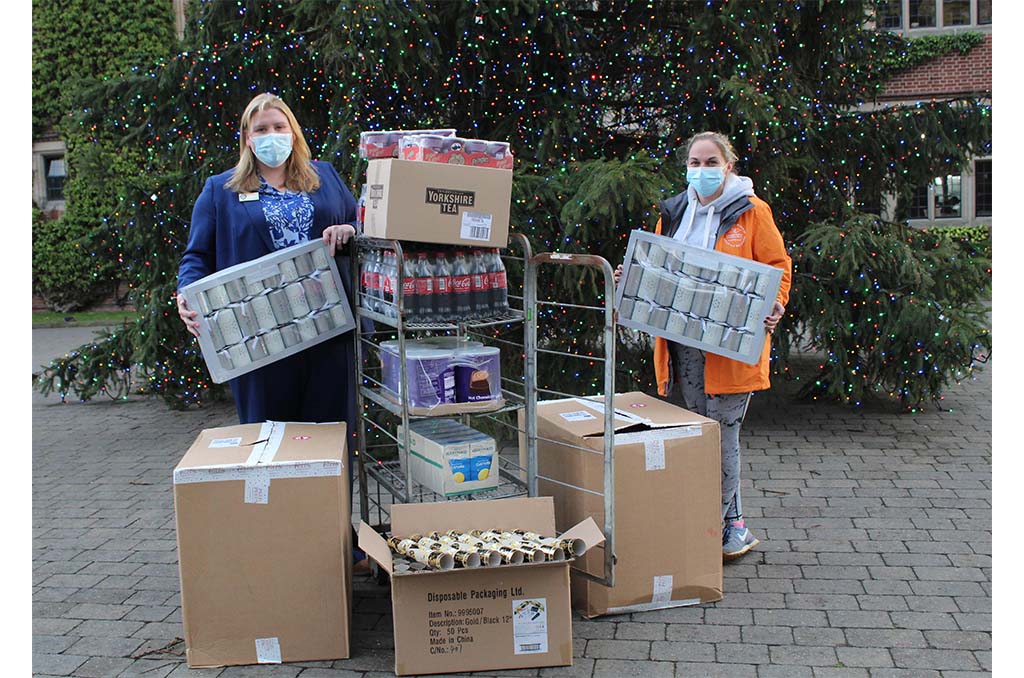 Queen Ethelburga's Spreads Christmas Cheer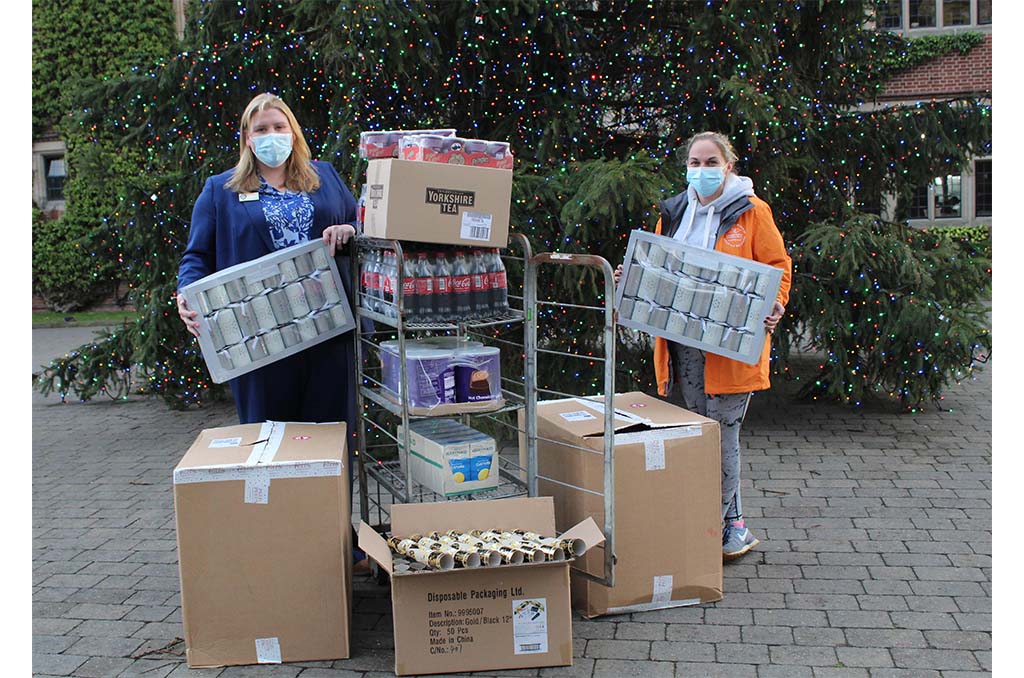 In support of Harrogate Hospital & Community Charity's (HHCC) drive to fill and distribute 1,200 Festive Hampers to bring Christmas to life for those families in need across the region, Queen Ethelburga's Collegiate has made a donation to their 2021 Festive Hamper Appeal.
The donation of festive goodies will be included in the hampers, which last year were distributed by the charity to children, young people and families across County Durham, Darlington, Gateshead, Northumberland, North Yorkshire, Middleborough, Stockton-On-Tees and Sunderland. HHCC is the registered charity for Harrogate and District NHS Foundation Trust which is the largest provider of 0-19 services in the UK.
Amy Martin, Chair of the Board at QE said: 'Christmas can be a challenging time of year for many, and an increasing amount of families are finding themselves in need of support at this time. The appeal to provide festive hampers to so many families is a cause we're proud to support and get involved with, to spread a little Christmas cheer to those who need it. We're delighted to be helping this wonderful charity again at Christmastime this year.'
Sammy Lambert, Business Development, Charity and Volunteer Manager at HHCC, said, 'Last year we provided 1,000 festive hampers to identified service users across HDFT to help bring some festive cheer.  After another difficult year we wanted to capture this magical feeling again. 
'This winter with the help of our fantastic local community, business and QE we are providing festive hampers to 1,200 children, young people and families across our wide geographical footprint, to bring a bit of extra sparkle to their festive season.  The HHCC and Volunteer Team and I are so grateful to QE and continue to be blown away by their continued and invaluable support'. 
For more information on HHCC and how to get involved in their appeals, visit hhcc.co.uk. For more information about QE, visit qe.org.
See Queen Ethelburga's Online Listing here.