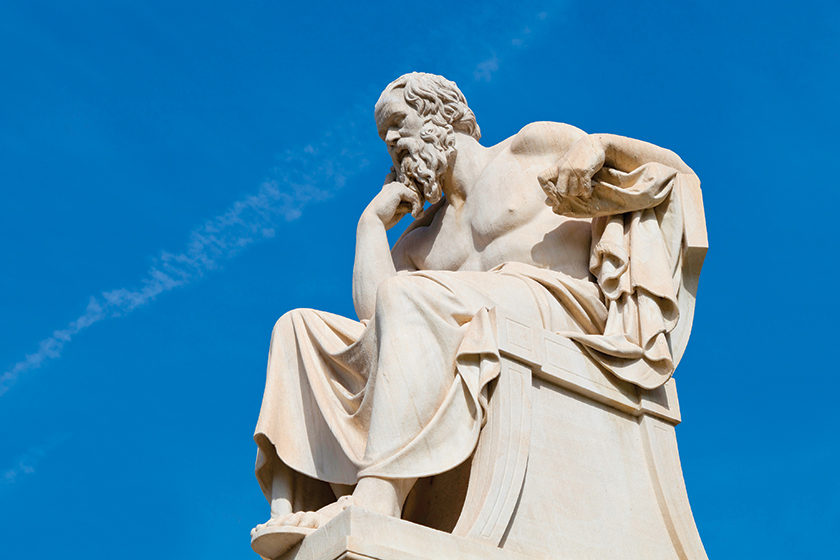 Should Reasoning be the Fourth R?
Annabel Heseltine investigates the schools that are leading the charge
Should reasoning be the fourth R is a question now being asked in some top independent schools but you must work out the answer for yourself, says Annabel Heseltine.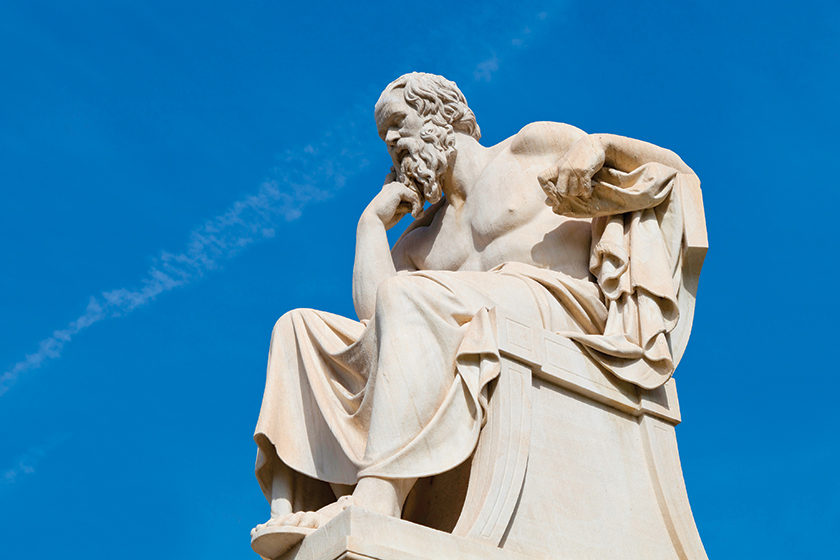 The three Rs of reading, writing and arithmetic have always been the core fundamentals of teaching, with an implicit understanding that, until these are mastered, it is almost impossible to learn anything else, even less to be prepared for the job market as an adult. It was Sir William Curtis, a member of parliament in 1795, who first coined the phrase the three Rs, although the Victorians referred to mental arithmetic as reckoning. But a fourth R has been hovering just below the radar for quite some time – reasoning.
Reasoning, or philosophy, is catching on as an important skill to give to pupils who are being trained for an unpredictable world, where their minds will need to be more flexible and enquiring than ever before. Life careers are no longer guaranteed and, indeed, many pupils will be following careers not yet invented.
'It's an invaluable contribution to education. The reasoning element is vital for improving critical thinking skills,' says Dr Guy Williams, head of upper school at Wellington College in Berkshire and also head of the department for philosophy and religion. Wellington introduced it to its curriculum and its enrichment courses about eight years ago and also offers it as an A-level and on its IB course.
About five years ago, Wellington invited Emma and Peter Worley, who founded the Philosophy Foundation in 2007, to give visiting lectures. Peter still visits once a week. 'Reasoning,' says Emma, 'deals in concepts – "the hinges or links of reasoning processes", as the philosopher Paul Redding would say, and helps pupils to think and to learn.'
Reasoning in schools
Emma and her husband now believe that reasoning should be considered the first R. 'Philosophy,' argues Worley, 'is the subject best equipped to help improve our understanding and manipulation of the basic building blocks of thought. And she says that, 'like maths and music, teaching philosophy should begin early at primary and, even, early years stages. Good thinking requires practice.'
Not afraid to practise what they preach, they are working hard to introduce the fourth R into schools, with impressive success. Their aim last year was to reach 6,000 pupils but the final tally rang in at 9,000 pupils across 60 educational establishments.
Alpha Plus Group, which has 16 schools in London, has invited the Worleys into its prep schools, Pembridge Hall in Notting Hill Gate and Falcon's School for Girls in Chiswick. In Berkshire, Wellington College's prep school, Eagle House, has also introduced philosophy onto the curriculum. Andrew Day, a director of the Philosophy Foundation has been visiting Pembridge Hall for some time. Mary MacDonnell, assistant head (academic), believes that philosophy for children has 'enabled us to develop their clarity of thought by giving them the opportunity to debate and question interesting ideas. It has extended our more able pupils and given a voice to those who are more quiet.'
The educational benefits
In senior schools, the impact is considerable. The Philosophy Foundation recently took part in a project funded by the Paul Hamlyn Foundation. Year 7 pupils in ten London secondary schools were given weekly philosophy lessons. Qualitative feedback indicated that 99 per cent of the pupils involved improved their cognitive skills in literacy and 97 per cent of the pupils said that they felt they had improved their confidence and concentration. In one school, 66 per cent of pupils went up a grade compared to 42 per cent in control classes and, in another school, teachers reported a considerable change in the students participating in the project. They were more confident, asking more challenging questions and some of the participating pupils moved from the bottom to top sets within a year.
Rugby School in Warwickshire has been quietly feeding the message to their teachers with a biannual conference on philosophy. The new head of department for philosophy and theology, Dan McLean is keen to continue the tradition, signing up notable speakers like the Catholic Archbishop of Birmingham and the professor of politics and philosophy at Warwickshire to speak on the subject.
McLean is also delighted to report a significant jump in the numbers of pupils applying to study philosophy and religion at at A-level. 'The subject should be allowed a wider range, because pupils need to better understand global concepts and cultures. It is useless regurgitating facts without knowing first how to employ them,' he says.
McLean's aspiration is that his pupils learn not to accept the commonplace without questioning it. 'It's quite a shock for a pupil to be told for the first time by a teacher that they are not going to give them the answer, that there is no right or wrong answer and that they need to find the solutions for themselves.'
'I don't want to sound grandiose,' although he observes drily, 'it's hard not to, but we are trying to challenge the very foundations of their belief in their own existence. A true sense of understanding of one's self is very important for A-level students who are thinking about what they want to do.' The case, it seems, for the fourth R is unequivocal… or is it?