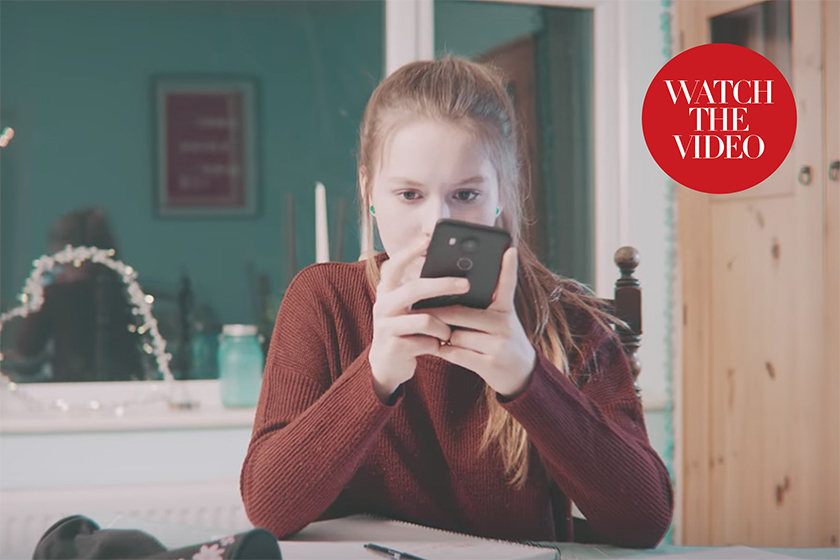 RGS Pupils Star in National Film Campaign
'I've changed my use of digital technology as a result of my role in film,' says 17-year-old Goya Verity, 'and adults must too'
Reigate Grammar played a leading role in a groundbreaking national campaign to combat digital addiction among young people.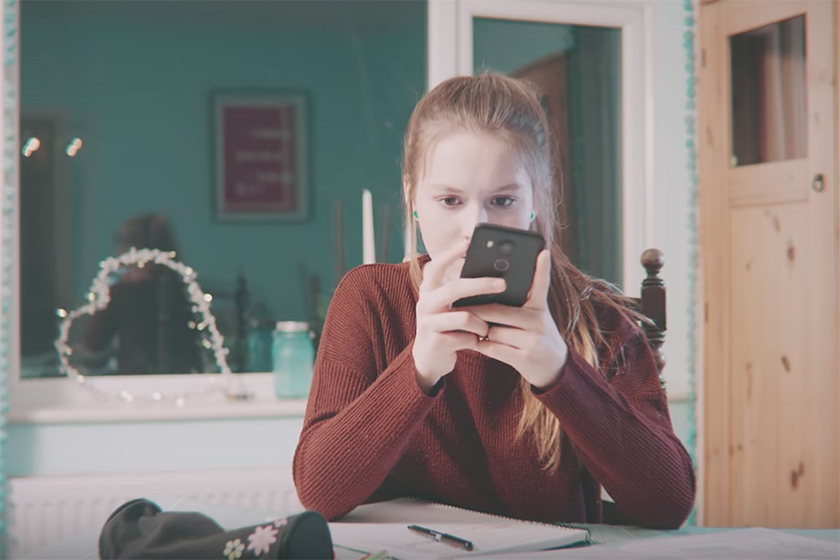 Pupils starred in a video, which forms part of new classroom resources to help children to use digital devices responsibly. The resources underpinning the campaign, by HMC, which represents top independent schools, and Digital Awareness, will be shared with every senior school in the country.
Seventeen-year-old Goya Verity who plays the film's lead character said she was now changing her own digital habits for the better.
'Being a part of the campaign has been really eye opening,' she said. 'It made me realise that I, along with my generation, are victims of this addiction in some way or another.'
'This film's messsage reached out to me and I hope it reaches out to others worldwide. People just need to be willing to change. To just take a step back and see the negative effects of digital addiction on all aspects of life, be it at home or at work.'
Goya also said that adults too often set a bad example: 'Speaking from my own experience, I feel that adults need to better role models for their children when it comes to using technology intelligently. I hope that this film will reach out to adults as well as teens.'
Reigate Grammar School head Shaun Fenton said: 'I'm extremely proud of all those who took part in the film. All those appearing – including the mum – are from RGS.
'Digital addiction is a really vital issue. We know that excessive use of digital technology can disturb sleep, affect concentration and disrupt school work. We will be using the momentum created by the film to work with our students to ensure they use digital devices appropriately and are able to "switch off".'