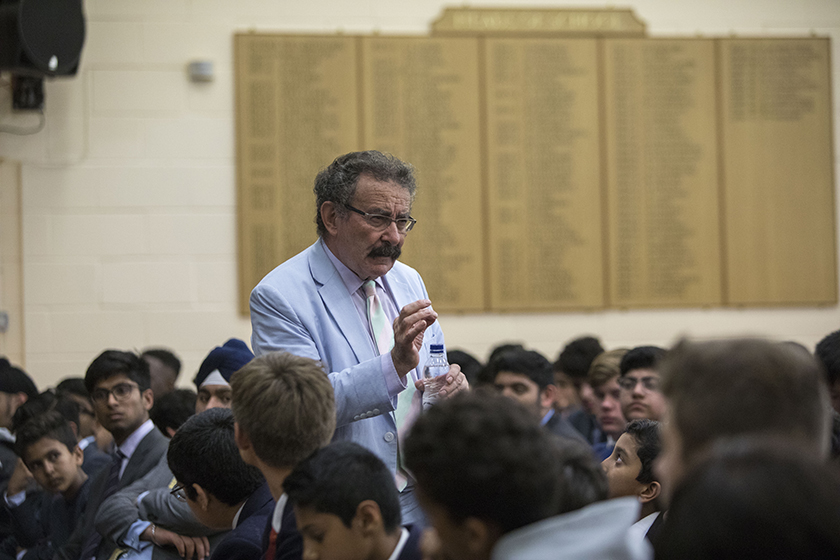 Lord Robert Winston Launches John Lyon Initiative
The professor opened the school's new reading room too...
Lord Robert Winston was invited to The John Lyon School to launch the Excellence Programme and open a new learning facility.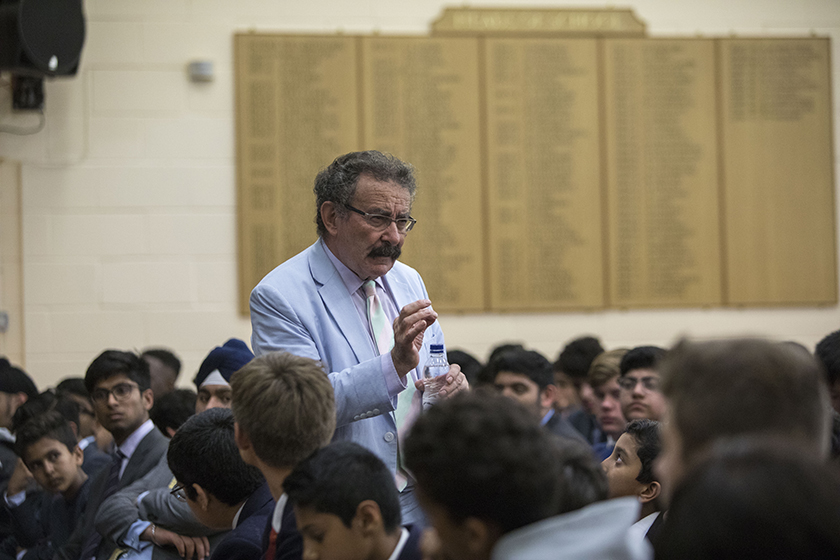 During Lord Robert Winston's visit to the school, he delivered a lecture to the boys about his field of study. He spoke passionately about advances in xenotransplantation. This is the process of grafting or transplanting organs or tissues between members of different species.
The professor also talked about the increasingly complex ethical dilemmas scientists and medics face. He also emphasised the need to understand the value of humanity in order to become a good scientist.
He also started a healthy but controversial debate asking: 'What is the value of an education that requires pupils to learn more and more about less and less?' The evening ended with a Q and A from the boys. They asked Professor Winston some insightful questions about the nature of human consciousness and informed consent.
The world-famous scientist dropped in on the Harrow boys' school to coincide with the launch of its excellence programme. He was also on hand to open the school's new reading room.
The Excellence Programme is a new initiative at John Lyon, which opens up a whole host of opportunities. It was created for a broad range of the pupil cohort who may not get the top results, but demonstrate enthusiasm and motivation. The eventual aim is to nurture these pupils to produce excellent results.
Located in the Red House, the 1876 Reading Room has been designed for exclusive use of boys on the Excellence Programme. Boys can use the peaceful space for reading and further study. The décor of the room is in keeping with the heritage of the Red House and the school. Here they can access a variety of books, publications, and research for furthering knowledge in a peaceful space.