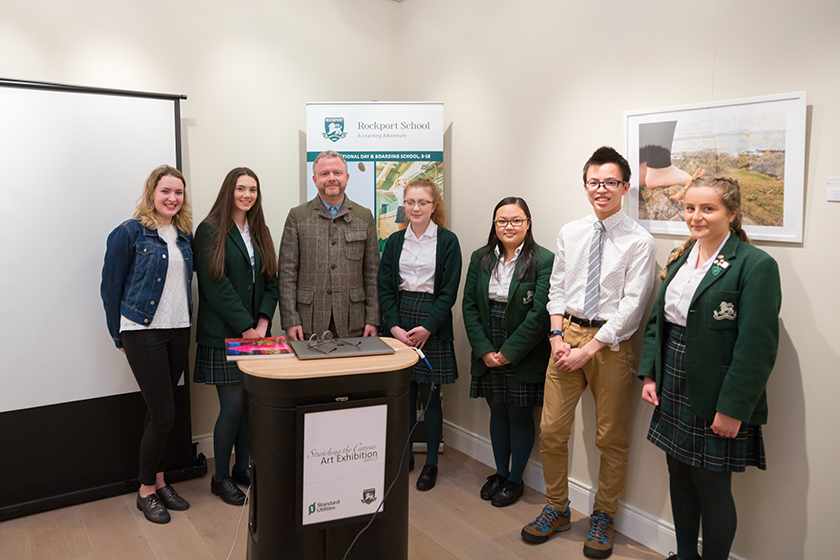 Artist Colin Davidson Attends Rockport Exhibition
The Irish painter had some words of wisdom for the school's aspiring artists
Visual artist Colin Davidson critiqued work created by GCSE and A-level art students at Rockport School.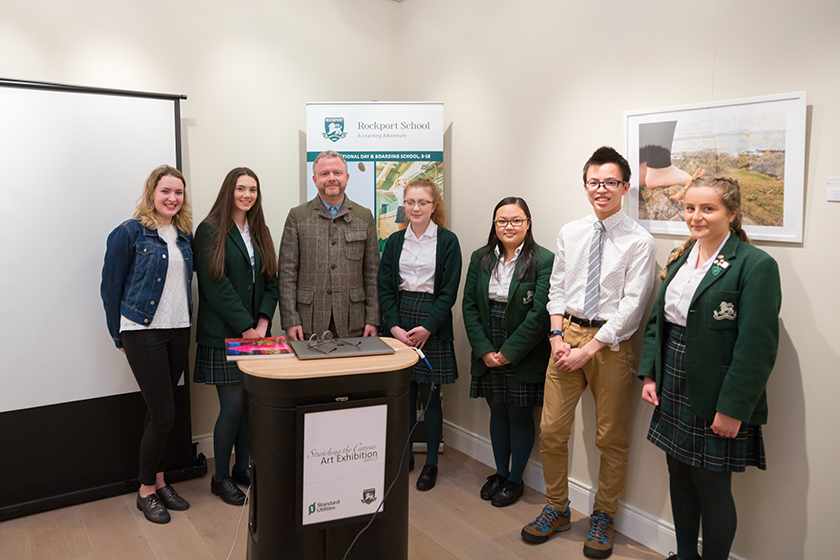 Stretching the Canvas is the highlight event of a year-long programme for Rockport's art students.
Invited guests were greeted with a canapé and drinks reception at the Ava Gallery on the Clandeboye Estate. Colin Davidson, who has painted the likes of Brad Pitt, Seamus Heaney and Her Majesty The Queen, was one of the esteemed guests. He was on hand at the event to critique the students' work.
After an official welcome from Mr Paul Lutton, head of arts at Rockport, Colin gave a fascinating lecture on his artistic process. He recounted the evolution of his own work and stated, 'art is not about finding the answers, but asking the questions'. Colin finished by saying he was inspired by the works on show.
Stretching the Canvas
Stretching the Canvas inspires young students who are considering a career in visual arts. It offers Rockport pupils studio time, mentoring and support from some of the UK and Ireland's finest contemporary artists. The scheme is delivered by Visual Artists Ireland and sponsored by Belfast telecoms firm Standard Utilities.
Students receive mentorship from The International Association of Art Critics (AICA) Ireland, on writing art statements, handling criticism and exhibiting work. Visual artists Susan MacWilliam, Liam Crichton, Miguel Martin and Jane Butler also lend their time and experience to Rockport students during the academic year.