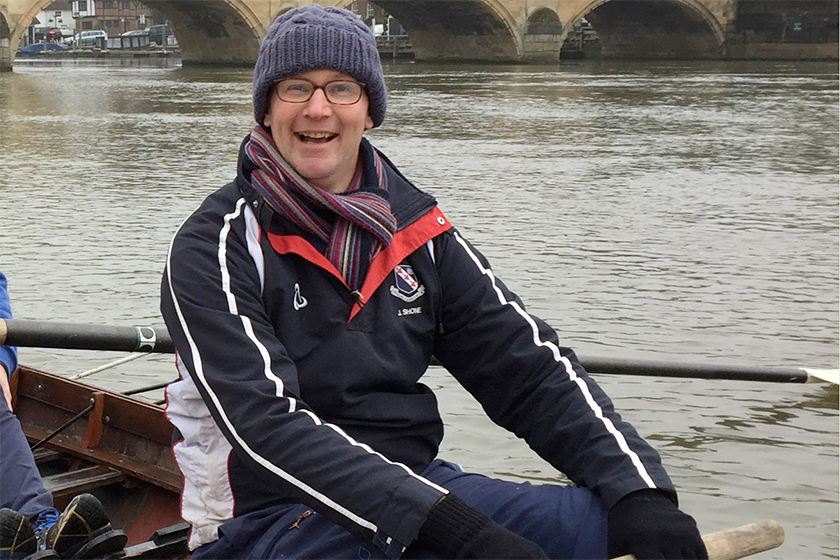 Blind Former Housemaster to Row the Thames
On your marks, get set, row!
James Shone, founder of I Can and I Am will row the Thames later this month in aid of the charity, which seeks to enable children to fulfil their potential.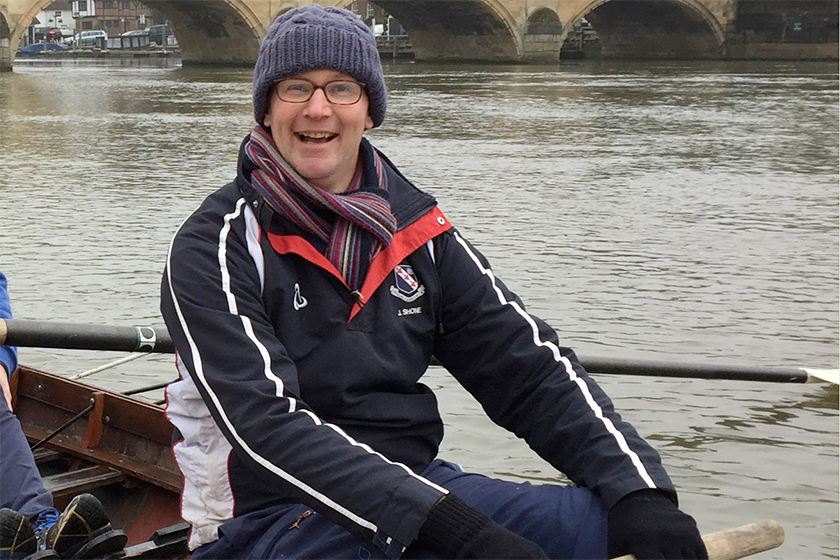 James was diagnosed with a brain tumour in 2013, shortly before he was due to take up the headship at Monkton Prep. After many weeks in hospital, and surgeries that saved his life but took his sight, James was unable to take up the position. He instead set out to share his positive, pastoral message with a wider audience. The father of four is now a motivational speaker, 'inflating the balloon of self-belief' in schools, businesses and charities up and down the country.
'I want to help break the negative cycle so prevalent among young people today,' he says. 'I'm passionate about inspiring confidence in these young people and I'm hoping to extend my reach in to all sectors of society using funds raised from this project.'
The 128 mile row which James will begin on 27 April at Lechdale, Gloucestershire and end in Teddington, London on 1 May. James will be supported throughout his journey, which will be undertaken in a boat on loan from the Leander rowing club.
'We plan to raise £50,000 during the Thames Challenge 2017 to support projects within state secondary schools for both pupils and staff.
'We will focus on giving young people the tools to build belief in themselves and to develop the ability to deal with setbacks.
'I'm incredibly proud of all we have achieved so far for young people in the UK and I can't wait to get started on the next stage of our journey' says James.
We wish James the best of luck in his challenge for a very worthwhile cause. If you would like to donate to support him in the Thames Challenge 2017 you can do so through the JustGiving website here.