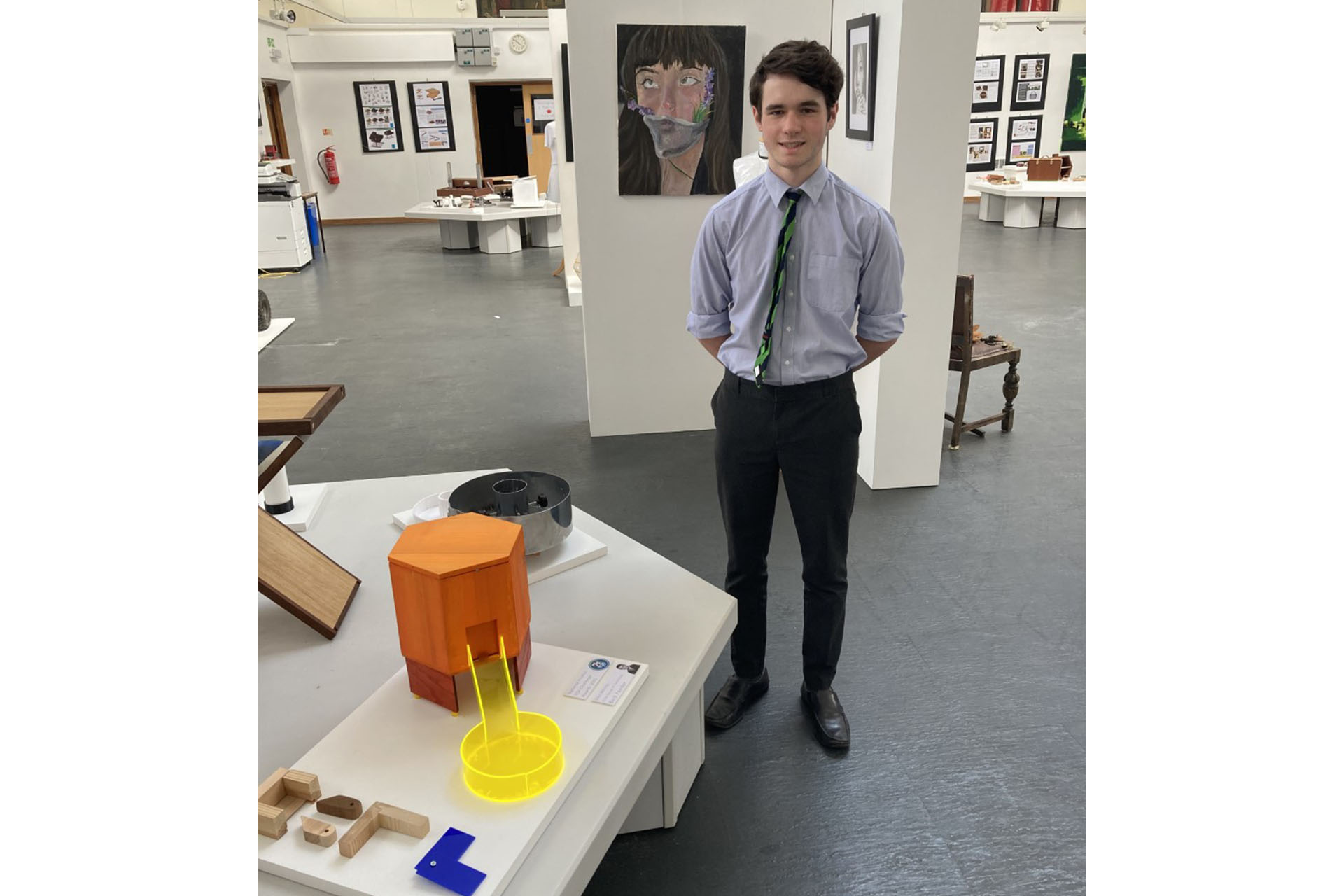 Royal Hospital School Celebrates Success in STEM Competitions
Royal Hospital School (RHS) in Holbrook, Ipswich, is celebrating their pupils who took the opportunity to showcase their projects successfully in various STEM competitions this year.
STEM (Science, Technology, Engineering and Maths) is a combination of curriculum areas that help us to approach the world with a view to making it better.  RHS is encouraging pupils to make their mark on the world and take part in activities and competitions to support this.  
Over the course of the year, some of RHS' major highlights include British Science Week, applications for the Arkwright Engineering Scholarship, This Is Engineering Day, Tomorrow's Engineers Week and the annual STEMFest, in association with the Royal Academy of Engineering.
Key RHS student successes for 2022 include:
Ellis Whitty, Year 12, was a UK finalist for the Manufacturing Technologies Association's TDI (Technology, Design and Innovation) Challenge with his innovative bird feeder.  He was one of eight national finalists to attend the final held on 13 July 2022. This is an annual competition supported by the Design & Technology Department at RHS, open to all those taking GCSE and A Level Design & Technology.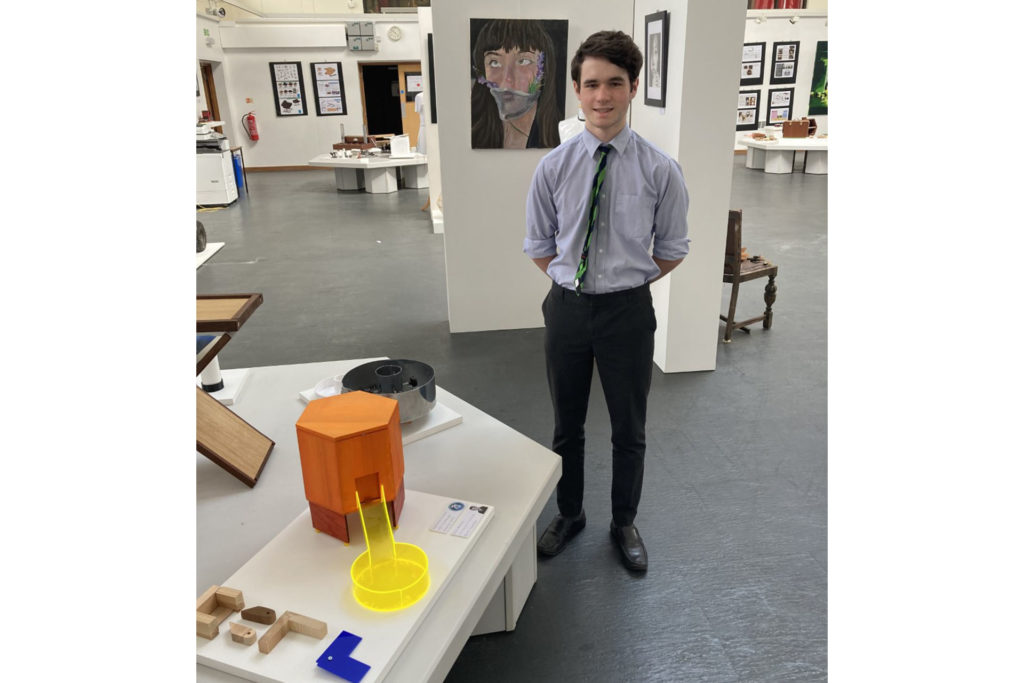 David McGill, Year 13 last year, was a UK Finalist in the Triumph Design Awards with his universal bike support system.  These awards recognise and promote the talent of pupils to solve real world problems with innovative and creative thinking.  He presented his design in the final on 2nd July 2022. David has gone on to study Product Design at Central Saint Martins University. 
William Wadham, Year 13 last year, came in second place as an individual national finalist in the UK RAF Engineering Competition back in February.  William designed and engineered a solution based around the cooling system of an Aerospike Rocket Engine. Under his initiative he completed the necessary research, trialled different solutions and built a prototype model to conduct his investigations. He was quizzed by senior RAF officers and industry specialists on his project and, in a narrow judgment, came second overall out of a total of over 25 teams. William was supported by the CCF staff and the Design and Technology Department throughout. He has gone on to pursue a career in Aerospace Engineering, studying at the University of Surrey. 
Alys Cope and Tatiana Hazelwood, Year 11, became UK finalists in the Summer term and claimed  'Best UK Research Project ' in the CIWEM (Chartered Institution of Water and Environmental Management) UK Junior Water Prize for their research paper on extracting microplastics from water, over at Alton Water. Alys and Tatiana were supported by the Science Department with some of their hypotheses, but they took on the project independently, presenting their ideas to some key personnel within the water industry.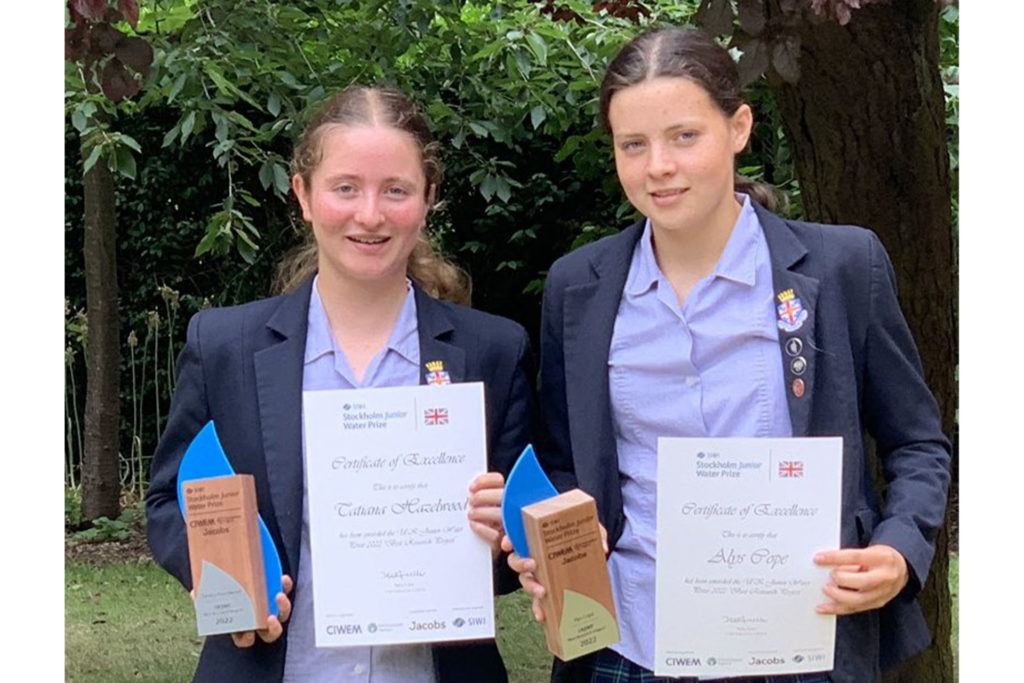 Some comments from the judges included:  
'It was great to see how Alys & Tatiana did such a deep dive into the science and explored some creative methods to solve their microplastics issue.'
'Clearly excellent research and understanding of the chemistry. Confident presentation and well-thought-out answers to our questions. Great to hear you have learnt more and are even more passionate about environmental issues and are championing them with family and friends.'
See Royal Hospital School's online listing here.