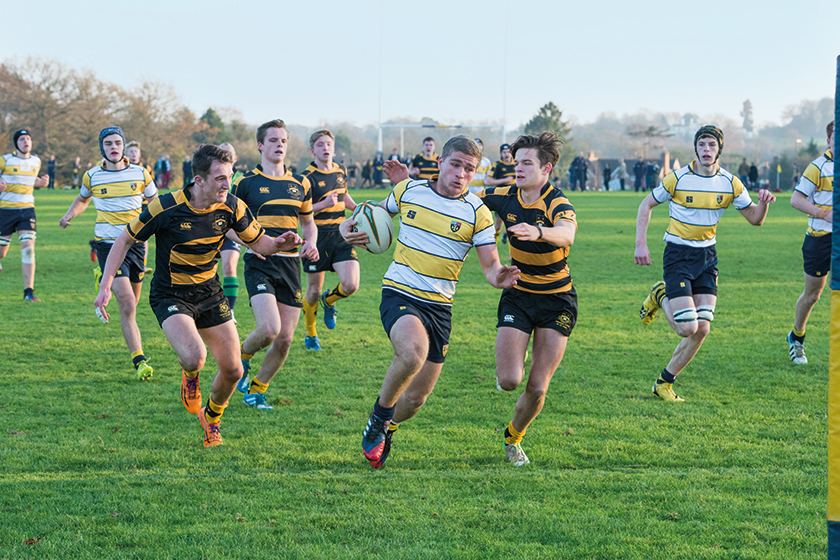 Should Rugby Tackling be Banned in Schools?
Why and how schools should tackle the risks incumbent in playing rugby
Calls for rugby tackling to be banned in schools runs alongside the excitement of the Rugby World Cup. Lines are being drawn and speculation made over the likelihood of new recommendations, says Simon Bird of Cranleigh School in Surrey.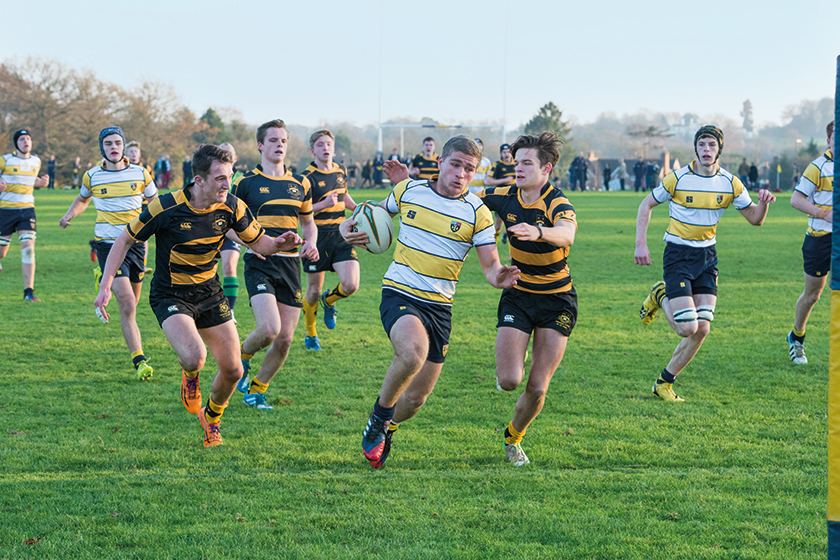 So should we or shouldn't we? I'll be upfront with you – I work in a school with an extensive and proud heritage in the sport. We boast 16 schoolboy internationals since 2000 and 11 professional players in the last eight years. In the Varsity match before Christmas, Oxford's victorious captain, Henry Lamont, and man of the match, Tom Stileman, were both old Cranleighans. And most weekends we put out 16 or 17 teams (this from a cohort of just 400 boys). So, inevitably there is a certain pro-rugby bias.
But, if we're honest, we're all apprehensive about rugby, aren't we? After all, for every cauliflower-eared old-timer who mutters forebodingly about the importance of not wrapping kids in cotton wool, at the back of our minds is the nagging thought that it only takes one really bad injury to make the whole thing seem unjustifiably dangerous.
Horror-story headlines and a litigious society give pause for thought for even the most gung-ho rugby fans, even among dyed-in-the-wool aficionados, there is a universal acknowledgement that the increasingly fast-paced and hard-hitting nature of the game is imposing ever greater physical demands on players' bodies.
So should we play rugby at all?
Of course we should, as long as schools address those risks conscientiously. Many leisure activities carry an inevitable element of hazard (consider swimming, riding, skiing, cycling). If you're reading School House, you probably don't need any convincing that sport is good for our pupils. The perils of obesity and the risks posed to the nation's children by our increasingly sedentary culture should scare us every bit as much as participation in a physically taxing sport like rugby, with all its fulfilment, enjoyment and social benefits that students derive from participation in rugby.
That said, safeguarding pupils from harm is the priority of any school, and best practice inevitably evolves over time. It's no longer enough for schools to strive to be the leaders in any sporting discipline; they must also strive to be at the forefront of risk management in those sports. At Cranleigh we are not perfect in this regard, but we have invested considerable time, energy and money in ensuring our provision is constantly updated, reviewed and amended.
How to safeguard pupils
There is a strong emphasis, for example, on high-quality, professional coaching and on training the staff who oversee teams, including comprehensive advice on drills and technique, first aid and injury management. Pitchside medical cover on match days links to our on-site medical centre, manned by a team of specialist sports doctors headed by former England medic Dr Mike Bundy. He also oversees the rehabilitation programme with in-house physios. Our full-time strength and conditioning coach, Simon Brearly, also tailors training regimes based on individual pupil needs in an effort to enhance development, prevent injury and speed recovery.
Even for our elite, rugby is played as part of a broad sports programme and we have built up relationships with the local clubs to ensure that the top players are not being over-exposed or over-trained, thereby minimising burnout and injury. Furthermore, all injuries are documented and analysed to spot preventable patterns so that training routines can be adapted accordingly. For instance, at the end of this season the Medical Centre reviewed their treatment habits and highlighted an emotional aspect to injury that could be addressed more fully. Now we've adapted our injury protocol to include offering players sessions with the school counsellor should they require additional emotional support during their recovery.
We are not so naïve as to think these steps guarantee total safety for all pupils all the time. Nothing is entirely without risk, and contact sports will never be completely free from accident or injury. A sensible response is neither to repressively restrict our pupils' opportunities for development nor bury our heads in the sand about the risks. Hopefully, such measures represent a good middle-ground and reflect a serious-minded and genuine attempt to mitigate the possible dangers so that we can allow new generations of pupils to enjoy this wonderful game.