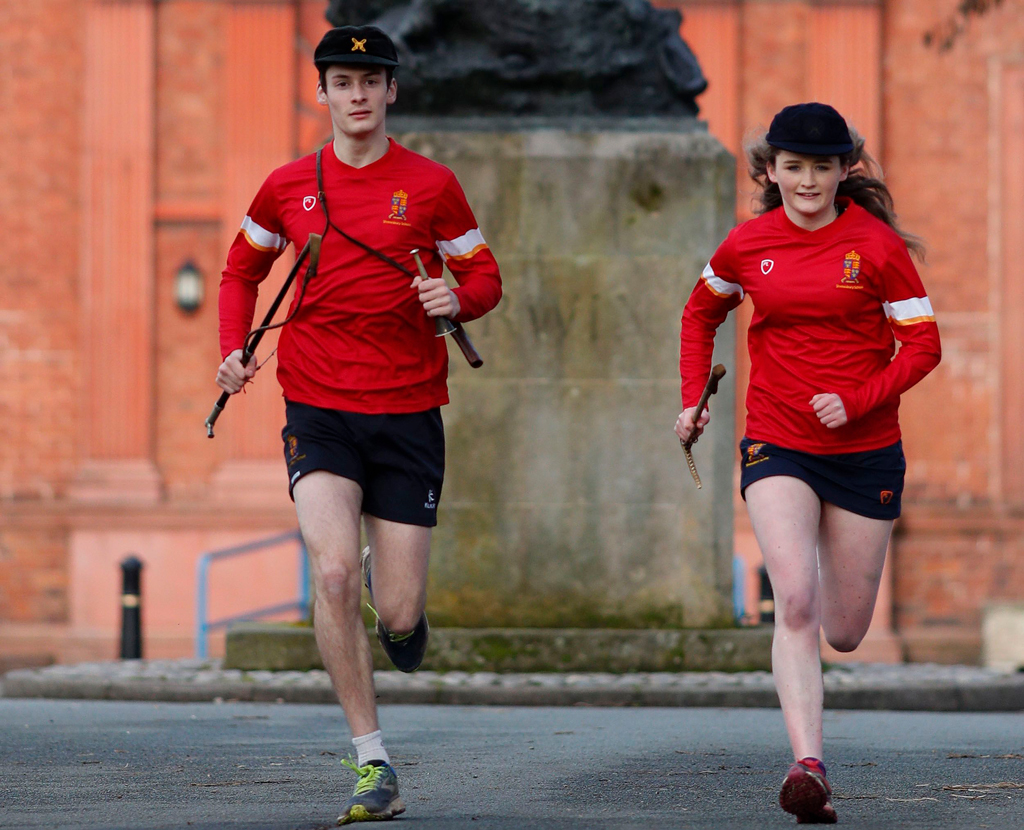 They're Off
School country sports encourage a more active and healthy lifestyle but are also great for networking, says Sally Jones
Old Etonian Rory Buchanan, 26, remembers beagling as being a real highlight of his school days. 'I'm from a country background and was hooked the moment I tried it aged 13. I loved the pack and the chance to escape to the country for the day with up to 30 other boys. Outings over the Lambourn Downs or on tour to Exmoor or Lincolnshire usually finished at nightfall with a slap-up tea at a beagler's home nearby.'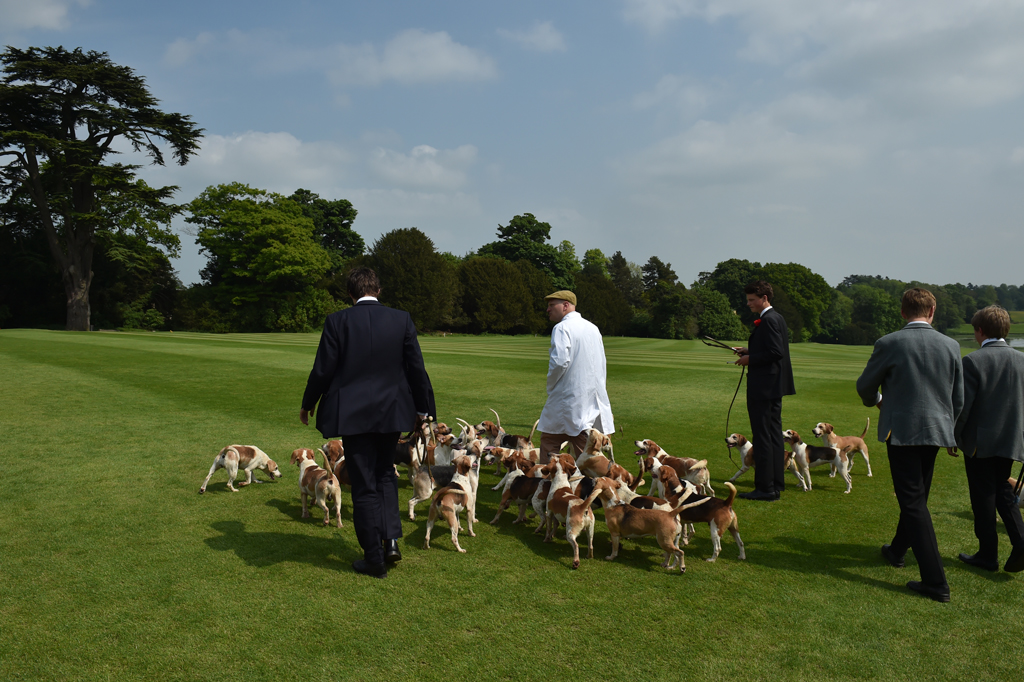 Buchanan, a fine fly fisherman and shot, became Master of the Eton Beagles in his final year, hunting 50 days a year and overseeing the club's day-to-day running. He believes the character-building aspect explains why many independent schools now offer countryside activities alongside sports like cricket, rugby and hockey. Exhilarating pursuits, like clay pigeon shooting, beagling, polo, golf and cross-country, have become vital antidotes to modern-day pressures and offer huge career boosts in later life, from networking to time management.
'We had a professional huntsman looking after the hounds,' he added, 'but boys organised the rest of it, an incredible responsibility for teenagers. We'd arrange meets, book minibuses and beagle trailers, ring farmers and landowners for permission to hunt over their land and walk the beagles at 6am on non-hunting days. For city boys it was a real countryside education and an outlet for anyone having a tough time at school. Some would arrive at the meet then disappear – though there'd be suspicious plumes of smoke from the woodland! Beagling taught us crucial life lessons. I made friends up and down the school and some are still my closest mates.'
Eton, Stowe and Radley are the only schools still running beagle packs, and few now offer game shooting, fearing bad publicity. Among the exceptions are Milton Abbey and Ampleforth, whose students run their own rough shoot. A handful of schools also offer fly fishing, predominantly those near good salmon rivers or trout streams, like Glenalmond, Gordonstoun and Winchester College. One Wykehamist fly fisherman recently confided that, 'The feeling of being completely alone, surrounded only by nature, is a feeling not experienced enough in our fast moving lives. Winchester College offers that. For me, fly fishing on the River Itchen has been one of the most special experiences during my time at the College.'
Cross-country too is enjoying a resurgence. Malvern College's new headmaster, Keith Metcalfe, is a gifted sporting all rounder, who hit the ground running, literally, striking out over the Malvern Hills with fellow cross-country enthusiasts among the staff and pupils.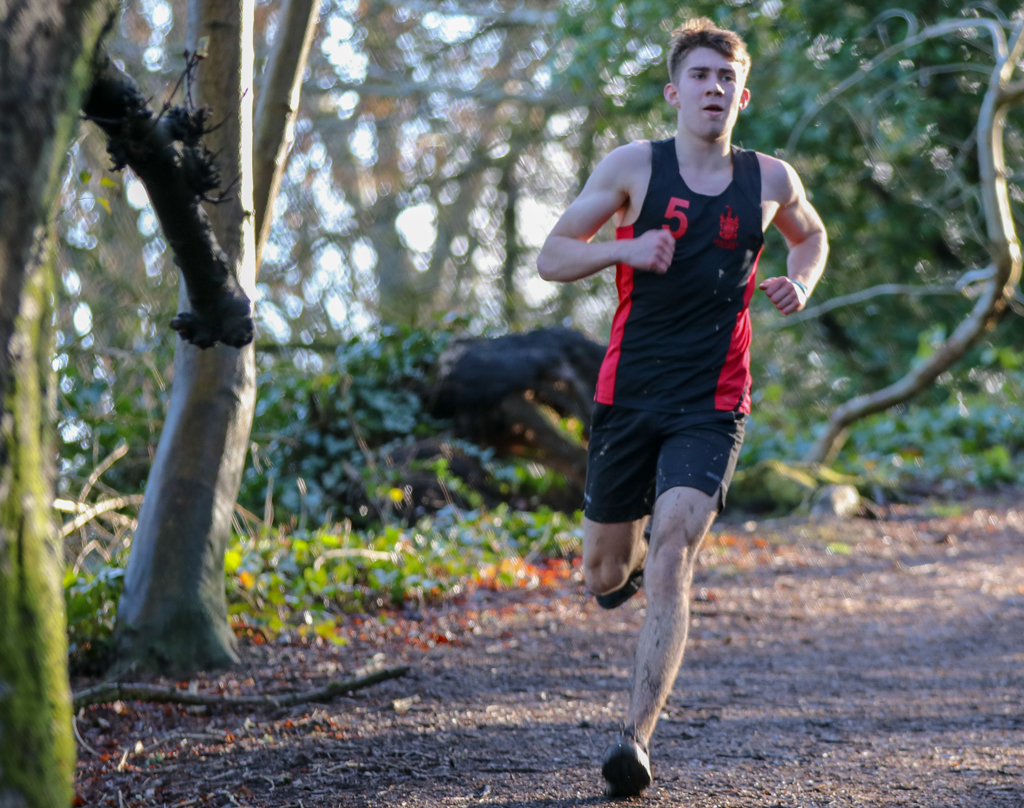 'Running over the Malverns gives all of us the chance to enjoy the natural world,' he explained. 'It clears your head and provides both an inner calm and a personal challenge. One of our lower sixth formers, Freddie Lawton-Smith, ran The Ledder; a tough race, in full military kit to raise money for the Royal Marines Charity. It was impressive. These runs generate superb camaraderie and life-long memories.'
'All hounds who wish to run, run hard, run well and may the devil take the hindmost,' thundered 18-year-old Charlie Ockleston, the 188th 'Huntsman' or Captain of Shrewsbury School's cross-country club, known as 'The Hunt'. Contenders for the World Cross Country Championship lined up eagerly at the start 200 years after the sport was born at Shrewsbury through hare-and-hounds-style paperchases.
'The Hunt's a wonderful Shrewsbury tradition,' said Ockleston. 'We run the old twisty courses from Victorian times which demand toughness and stickability as much as speed. You make close friendships throughout the school and you learn skills for life.'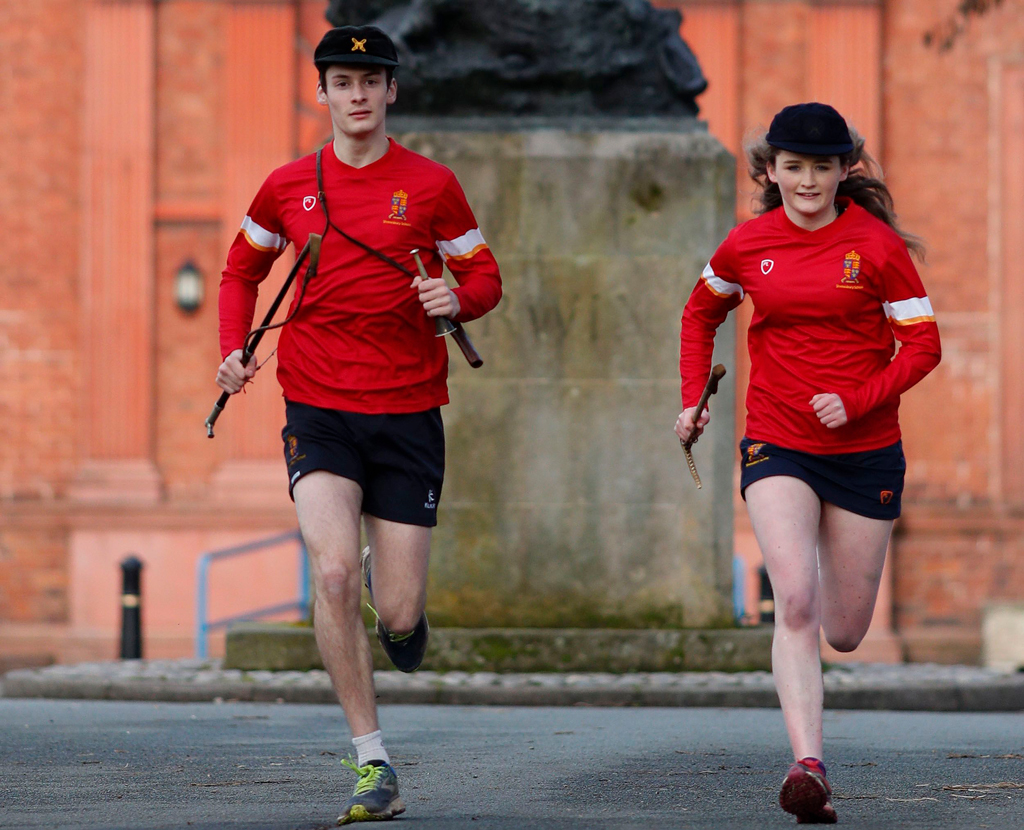 Few will forget their days in Wellington's Command Field Gun crew either, as teams of 18 highly drilled boys and girls dismantle a half-size replica of a Boer War-style 12lb naval field gun. This is then transported at speed over walls and chasms, before being reassembled and fired. Diminutive Amelia Hutton, 14, is ecstatic about the experience: 'Doing Field Gun is sometimes terrifying, but amazing,' she enthused. 'It takes focus, razor-sharp wit and a bucketful of teamwork: I unearthed a treasure trove of camaraderie, kindness and top-notch banter. I hope I'll be part of it for years to come.'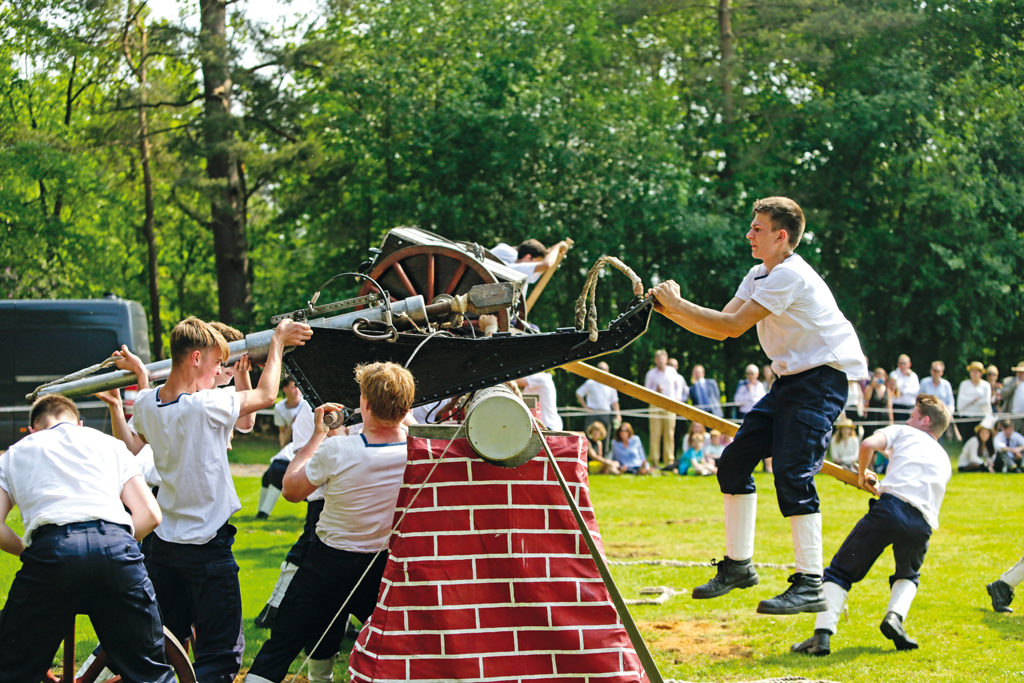 Several 'horsey' prep schools, including Hanford and The Elms in Herefordshire, also buck the modern trend of wrapping children in cotton wool, taking scores of their pupils out riding every morning accompanied by no-nonsense 'galloping matrons'. Hanford even teaches its children tree-climbing and, on snowy days, The Elms cancels lessons in favour of sledging on the Malvern Hills.
'Countryside activities were the making of Lottie,' explained one city-based mother. 'We sent her to a rural prep school to avoid his nanny state obsession with health and safety, and by the age of 12 she'd tried clay pigeon shooting and riding; sports which gave her enormous resilience and self-belief. She's also met children from a range of backgrounds and has totally come out of her shell.'
Golf's detractors may jokingly dismiss it as 'a good walk, spoiled' but it, too, is well known for its addictive qualities and its value as a networking tool. What other sport offers several hours of relaxed, enjoyable exposure to major customers in sylvan surroundings, with high rolling clients winning a suspiciously high proportion of their matches, even against apparently superior opposition. Several schools have their own courses and run academies, including four of the strongest, Loretto in East Lothian, Glenalmond, Millfield and Wellington, which boasts a stunning nine-hole woodland course, acknowledged as one of the best in Britain. All offer scholarships to rising stars, based on a playing day where coaches watch the candidates in action and assess their dedication and potential.
Growing numbers of schools recognise clay pigeon shooting as a thrilling sport that is as good as golf for networking. Among the stand-out performers are Millfield, Wellington, Marlborough, Cheam and Strathallan in rural Perthshire, which recently scooped the prestigious Holland and Holland School Notices Independent Schools Championships in Hertfordshire.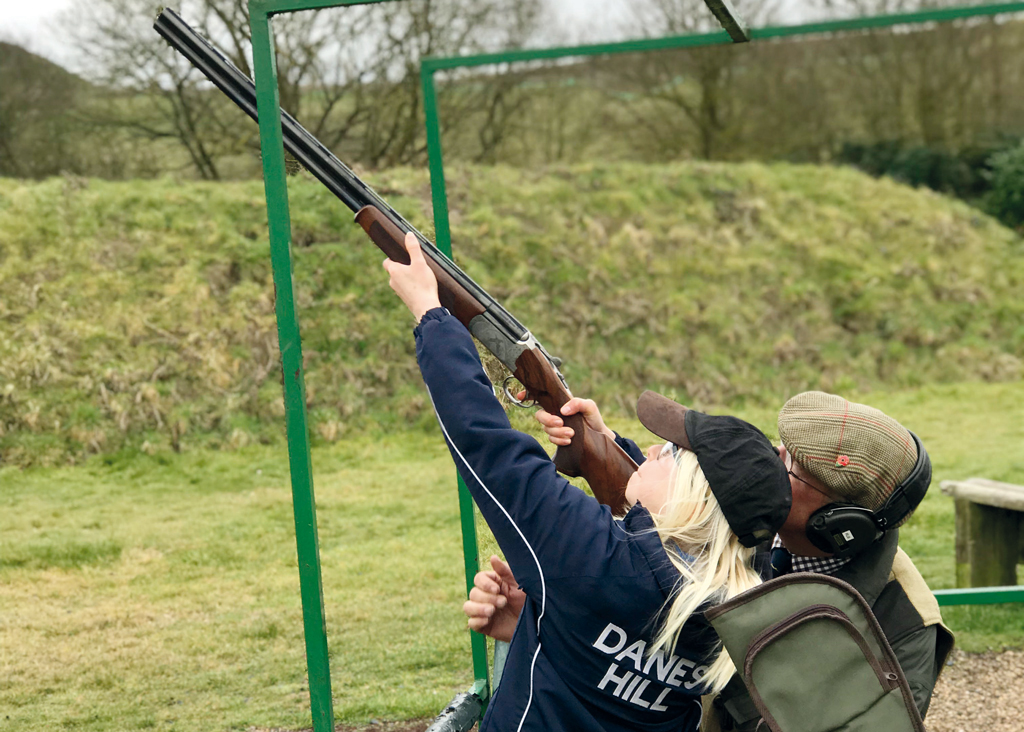 Danes Hill, Oxshott, where headmaster Willie Murdock introduced the sport seven years ago for children as young as ten, has enjoyed success in the IAPS Prep Schools championships. Youngsters train at local clubs, particularly the long-established West London Shooting School, Northolt. Master-in-charge Ronan Lindsay insists the discipline and focus required brings life-long benefits.
'It helps children develop teamwork, listening skills and sportsmanship,' he explained. 'During competition everyone applauds an opponent's high score. They know safety is vital and focus completely during coaching sessions. Waiting to shoot, they walk around, have a chat and get to know people from other schools: invaluable especially if a child's struggling socially or emotionally.'
'One quiet pupil, Alexia, didn't especially like mainstream sports but suddenly found clay pigeon shooting was her thing. She trained so hard she eventually outshot all the boys in her year group. It was a proud moment when she became captain of clay pigeon shooting, the best shot in school and IAPS female high gun nationally, shooting 45 out of 50 clays. It transformed her self-belief, helping her grow up, find her voice and even give match reports confidently, no mean feat with 600 children plus staff and parents watching. Like many country sports, this provides long-lasting friendships and skills youngsters carry with them for life.'

Want to know what the best British schools for sport are? Click to here to find out.