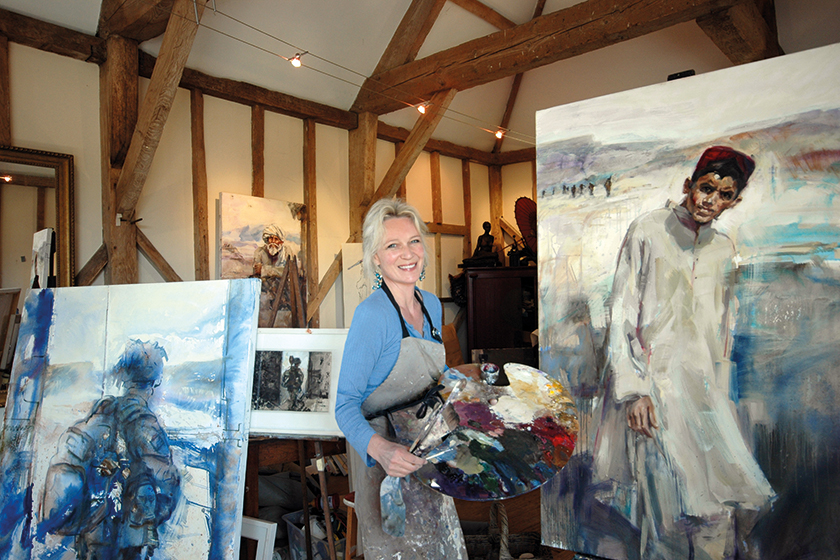 School Days: Anna Redwood Remembers Hanford
The war artist reflects on what it means to have a 'real childhood'
Anna Redwood was invited to record the Desert Rats' last tour in Afghanistan in 2013. She believes she owes her willingness to take on any challenge to her days spent at Hanford School,  a girls' boarding prep school in Dorset.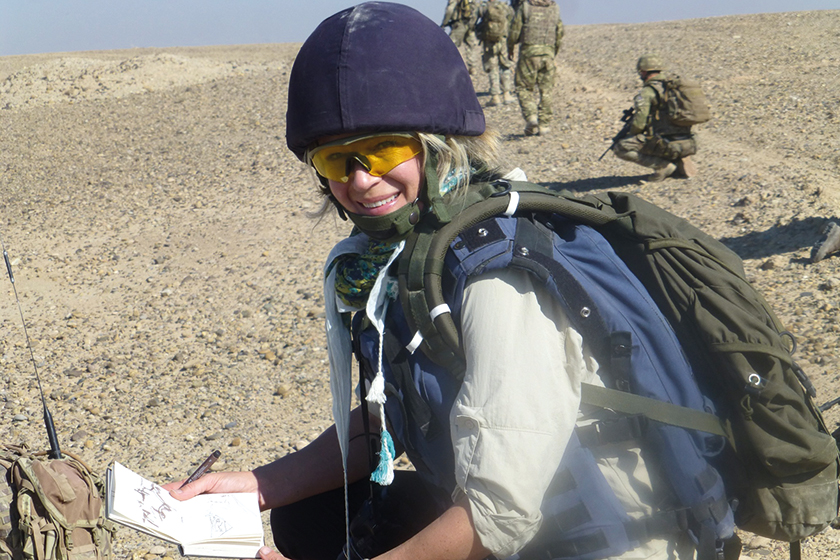 My first day at Hanford
I hadn't worn shoes for three years, so my first day at Hanford was rather a shock. The autumnal day with yellow, brown and red leaves blowing from the large oaks in the parkland surrounding the Grade II-listed Elizabethan house could not have been more different from the hot and humid streets of Singapore.
My father, who was in the army, had been posted to Singapore when I was six years old. Now I was eight and returning to England was strange. I couldn't sleep that first night. The Dorset countryside was so quiet and there were no crickets. I missed their comforting whistling, found the lone owl hooting to be an incongruity and the horsehair mattresses were so lumpy.
At first, Hanford was overwhelming. It was the sheer scale of it – the old Jacobean oak staircase; so many little iron beds and a huge thunderbox loo, which was eventually removed for health and safety reasons – about Hanford's only concession to modern regulations. I was terribly homesick and I wasn't allowed to speak to my parents for three weeks.
Hanford seemed so different from anything I had known before. It was owned and still lived in by the Canning family, who eventually endowed Hanford to the school. Today, the stables are still run by a Canning – Sarah C who lives above the beautiful Grade I-listed, red-bricked stable block with its panelled loose boxes and polished brass loops.
Hanford ponies
But I had Domino. He was a very old pony but I loved him and took him on as my responsibility. If I was feeling homesick I would go and find him, hug and talk to him, and give him molasses as a treat. Hanford is known for its ponies and its early morning rides. The excitement of getting that dawn tap on the shoulder, having breakfast in our jodhpurs and rushing out to the ponies – we little girls were obsessed. When we weren't galloping the real thing up Hod Hill, we were make-believing with our own gymkhanas on foot. We plaited binding twine found in the barns into reins and jumped over little logs in the bluebell woods.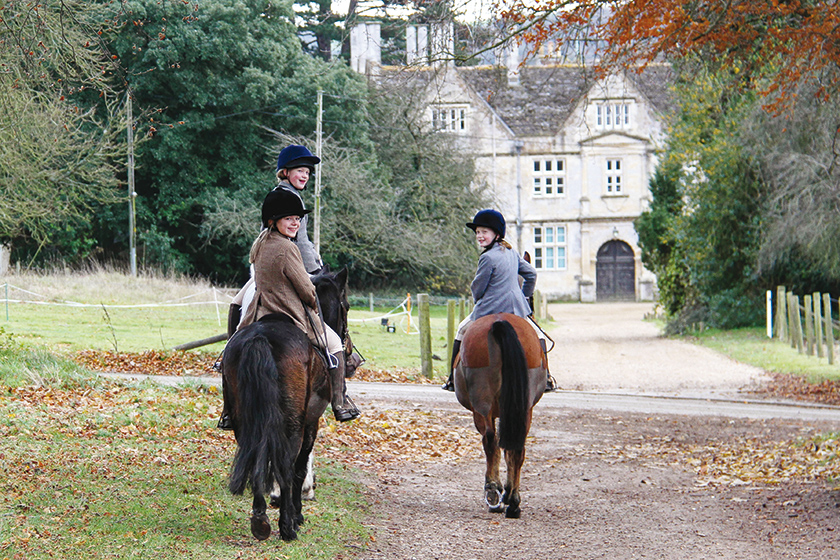 Hanford was about fostering imagination. There was no television and we watched the same two films every term, Belstone Fox and St Trinian's. We lived the Enid Blyton dream, climbing over walls to steal rosy apples from the orchard where old Mrs C lived. On her birthday we all dressed up and made a great big fuss of her. On Bonfire Night, we had lemonade in the garden. We made elderflower wine and mudpies in our make-believe tumbledown village, which was our home when we weren't grooming the ponies.
When we were seniors, we graduated to chestnut avenue – the old driveway, which was now grassed over and a little further away from the house. As a prefect, I remembered being allowed to sleep out in the old summer house, which had no walls.
Learning to be independent
School wasn't my thing. To be good at school, you have to be a leader but Hanford's quirkiness taught me independence. I wasn't a great one for responsibility and I don't think I was that confident – at least that's what my school report said! ButI went with the flow, made lots of friends and was happy. The day I knew I had made it was when I sang the solo, on the same balcony where I had shivered in the dark. I was the angel Gabriel in the nativity and the parents were sitting on chairs on top of the refectory tables below.
At Hanford we grew up slowly, we had a real childhood with make-believe and imagination. We were utterly unselfconscious. We had no uniform but no one cared about clothes. I think it was this combination, which fostered my creativity along with an amazing art teacher, Mrs Babbington, who was creative, inspiring and never believed anything was impossible. And when I left, I took with me an independence and a willingness to take on any challenge, which is why I think I was able to go to Afghanistan in 2013 to paint the people and the soldiers working there.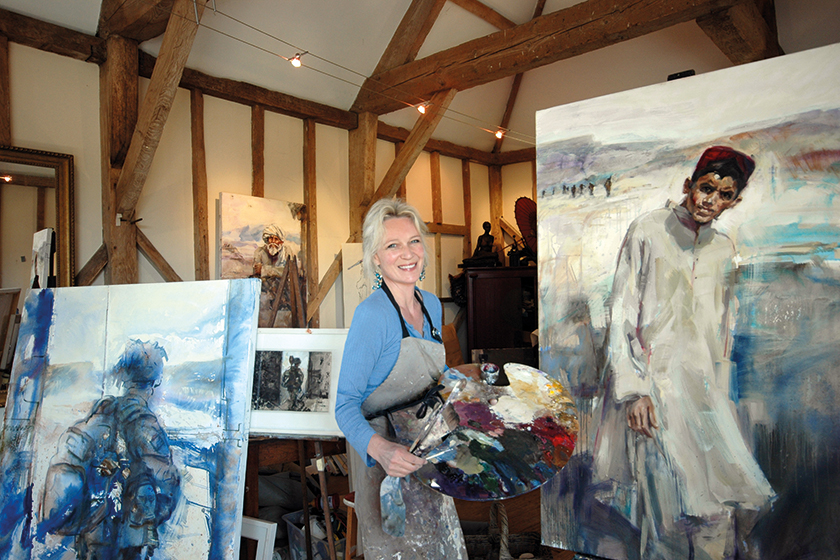 Anna is a member of the Royal Institute of Oil Painters, has won many awards and exhibited at the Royal Academy, London, as well as Paris, Singapore and New York. She lives in Somerset with her husband and five children.