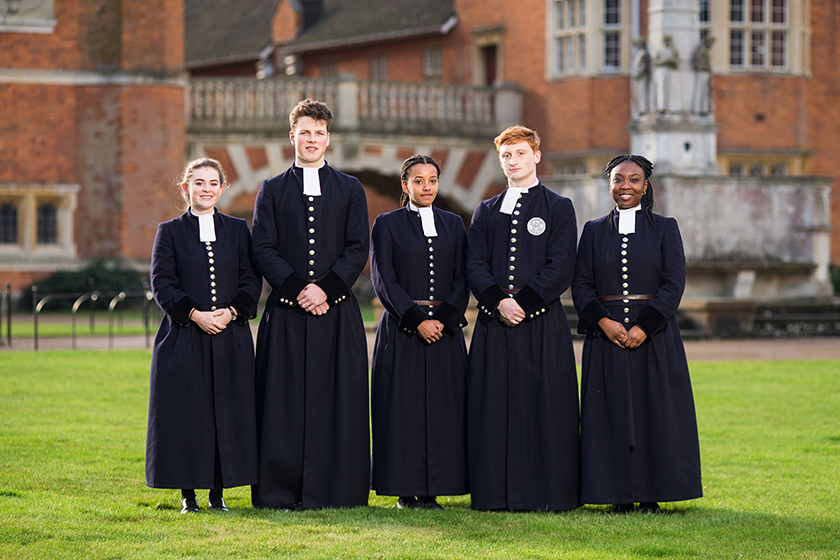 School Fees: When to Pay for Private Education
Former Ofsted inspector John Dabell advises parents on moving in and out of private education and looks at the fee assistance available
Many families can afford school fees but there are also those grappling with massive mortgages, the rising cost of living and job insecurity. If you are one of those parents struggling, you may be interested to find out about the fee assistance available at many independent schools and the options available to move in and out of the system. 
It is often said that education is the best thing you can give a child and many parents do choose to invest in independent schools because of their reputation for providing a high-quality education. According to the 2016 census of the Independent Schools Council (ISC), an umbrella organisation for the majority of independent schools, a record 518,432 pupils now attend Britain's independent schools. The ISC now has 1,280 member schools, the highest number since the 2008 recession.
Far from being in peril, the ISC statistics paint a rosy picture of private education today, but is it all good news?
Despite the lowest fee increase since 1994, going independent can still be a financial ball and chain for many families. Fee assistance is widely available with schools like Christ's Hospital boasting support for nearly 75 per cent of their pupils and Eton providing support for 21 per cent of its pupils. The ISC reports that over £850 million was spent on a third of pupils and over 5,600 pupils paid no fees at all at independent schools. The census disclosed that 3,611 pupils were in receipt of a means-tested scholarship with a total value of £23m. While fee assistance is heaven-sent, many 'just about managing' (JAM) families do not qualify for means-tested bursaries.
Watch the video to find out more about Christ's Hospital…
Independent schools statistics
Recently, the Independent Schools Council (ISC) announced that private schools plan to offer thousands of free places to low income families. The proviso being that the government pays £5,550 per place – the cost in the state system – with the schools making up the balance at an anticipated cost of £80m. Some pupils would be tested for academic ability but the scheme would not just target the brightest children. ISC chairman Barnaby Lenon says:
'We are offering the prospect of jointly funded places – up to 10,000 a year. It could have a very big impact on some areas and, in particular, on individual families. If finances aren't a problem, then for many parents the choice is straightforward – it's independent all the way. Even when it's a struggle, many parents manage. Their "I will give my left arm" approach to keep their child in a private school sometimes leads to big decisions like downsizing, taking a second job or missing out on holidays.'
Schools are very mindful of the fact that hard-working families make huge sacrifices to send their children to independent schools. The average termly fee for a day school is around £4,541. For a boarding school it is £5,827, but rising to nearly £40,000 a year in some. Schools do work hard to remain competitive and affordable but it is still a major outgoing. 'I am aware that for the majority of our parents paying for an independent education from four to 18 is very difficult,' says Julie Keller, headmistress of Nottingham Girls High School. 'Therefore many do dip in and out.'
State schools vs independent schools
Many parents have concerns about the state sector, which are sometimes groundless and sometimes not. The best state schools can often be as good, if not better, than some independent schools, but the worst state schools can be dreadful. Success depends upon many factors and location isn't everything. There are many leafy suburb schools that are underperforming and there are lots of outstanding inner-city schools. Much depends on senior leadership teams and staff and not just the school's intake. It works the other way too. Some independent schools can boast outstanding, because they are, whereas others are borderline average and a few inept.
The 2015 and 2016 ISC census reveals that more parents are dipping in and out of the independent sector for crucial stages of their children's education rather than buying the whole package from prep to sixth form. In 2015, 25 per cent of independent school pupils had moved over from the state sector and for many, this is part of a carefully calculated plan.
If parents are anguishing over such a decision, they might want to follow the advice of Adrian Boyer, head of the junior school at Silcoates, an independent co-ed school for three to 18 year olds in Wakefield, West Yorkshire.
'Like any of the great institutions, buildings or even people – a solid, well-structured foundation is key. Therefore, if you were having to put your eggs in one basket for your child, an independent primary education would be the best thing to do. With a solid foundation great things can be built.'
Having said that, parents who are keen for their children to get the top grades demanded by Russell Group universities tend to invest in secondary schools, embracing the risk of a possible negative selection process reputedly ascribed to some top-tier universities, including Oxford, in favour of attaining the highest grades. This is probably the correct decision given the disproportionate number of independent school passing through their illustrious portals. As one tutor of admissions wisely pointed out, a university is unlikely to overlook the bright sparks just because they were educated in a private school. It comes as no surprise then that independent school pupils are twice as likely to study the academic subjects that the country's most selective universities want and are then recruited by those universities.
Getting into the best schools
The numbers of cradle-to-career pupils, who begin and finish their educational life cycles in one system, are dwindling but free movement isn't all plain sailing. Opting in to an independent school can seem much easier than opting in to a state school, but while being able to afford fees does give you more control, it can also give an illusion of choice. Even with healthy finances, the best and most popular independents can be beyond reach purely because of the waiting list, especially for the more obvious points of entry at Year 7, Year 9 and sixth form. And the good state schools are often so oversubscribed that parents may find themselves forced into the independent sector. 
Parents with more than one child are sometimes forced into tough decisions when they cannot afford two sets of fees. A nurse whose husband was a banker, but not the million pounds a year kind, told me of their concerns for their younger daughter who didn't have the academic ability to follow her older sister on a scholarship into a highly competitive girls' high school in south London. They couldn't afford for her to board and were worried about the standard of the local state school.
Another couple's brighter child got into the grammar school but they had to ask grandparents for help to pay for the less academic to go to a private school rather than an inferior state school. Two children of different sexes can be a blessing as it avoids obvious comparisons. Greg and Sophie sent their daughter to an independent girls' school six years ago but when her brother came along, they decided to send him to a state school. 'We couldn't have made that decision if we had another girl, as we couldn't send one girl to a state school and the other to a private one. Can you imagine the youngest one asking: "why is she worth it and I'm not?"'
Choosing the right school
Good parents know that prioritising a child's individual needs fuels and feeds progression, even if their decision doesn't feel so comfortable. An academic child should be sent to an academically strong school, a sporty child to a sporty school but don't put your shy, arty son down for a macho male school. Equally, a school with smaller classes and a flexible curriculum doesn't guarantee success if a child enjoys being a small fish in a big pond. Moving a child who is not thriving might make sense but remember bullying happens in private schools too.
The more specific your child's needs are, the more honest you need to be with your choice of school. Many state schools have a far superior experience of managing children with learning difficulties, be they dyslexia, dyscalculia, ADHD or those on the autistic spectrum. There are myriad other difficulties that also require sensitive and knowledgeable handling, such as sensory integration disorder, attachment disorder, speech, language or communication needs, social, emotional and mental health needs.
SEND provision is commonly accepted as being more effective in the state sector because of the funding these schools receive, but this isn't always the case. As Nash explains, 'If you have a child who presents complex needs that gradually emerge during their primary school education, such as separation anxiety or inability to emotionally regulate, then the state system – certainly at primary age – can often provide positive in-house psychiatric or physical therapies funded through the pupil premium.
'Conversely, there are some specialist independent schools whose primary remit is the support of children with particular needs. My particular school selects purely on academic ability and potential for intellectual development. There are means-tested bursaries and scholarships available from 11+ but not before that.'
If your child has a specific difficulty then it is crucial to find out what help is available. Barbara and Harry found that their son's literacy needs were 'under the radar' at his 'good and experienced' local state school. 'Freddie's teacher told us that she didn't think he had special needs but he definitely needed more support, so we decided to move him out where he could be given more one to one and group help. Going private felt wrong at first but, because we could afford to do it, Freddie has far more support now than he used to.'
The best school is always going to be the school that offers the best fit for your child academically, socially, physically, ethically or a combination of all these factors; what makes a good school for one pupil could be totally wrong for another. An unhappy child will not learn so you are more likely to help them realise their potential if you listen to them. And for some savvy parents this means finding the right balance between the state and independent sector. Finance might play a part but having taught in and inspected both sectors, I have found there are merits in each with myriad forces at play, but the biggest being the needs of your child and what is right for them.