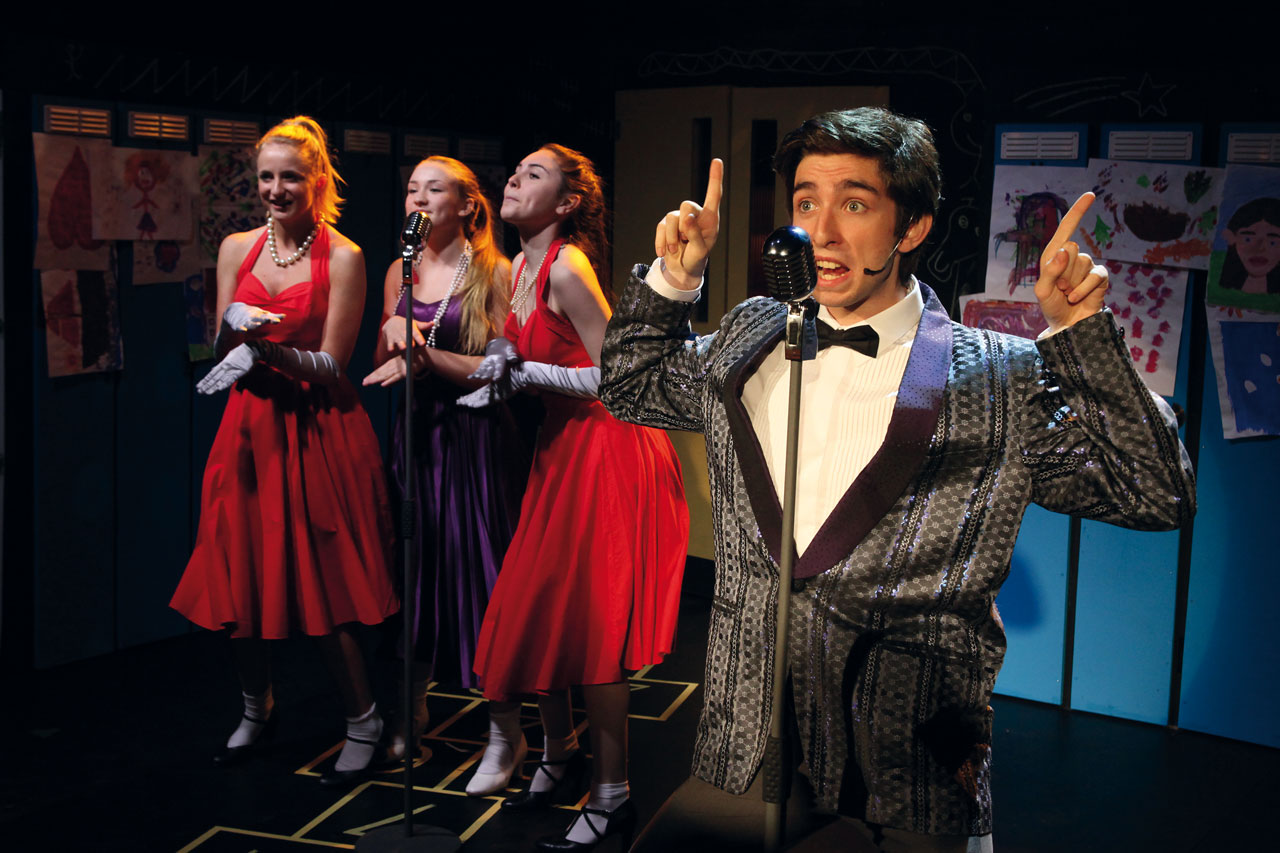 School of Rock: Independent Schools Leading the Way in 21st-century Music
by Charlotte Fairbairn
There was a time when the provision for music in school was all Bach and not much byte. When the main alphabetical sequences to trip off the tongue were less Jay Z, more EGBDF, when, if you were lucky, you were allowed to hum along to a little Bernstein. To play a musical instrument well was to belong to another tribe; the members were usually brainy, often sensitive, rarely sporty and wore specs. They were definitely not on-trend. Today almost the reverse is true. Music rocks. From music technology studies at Uppingham School to Youtubing at Hurtwood House, the message is that the music scene at independent schools has moved on. The fun, the funky, the rock and the soul are very much part of the daily school diet across the private schools' sector.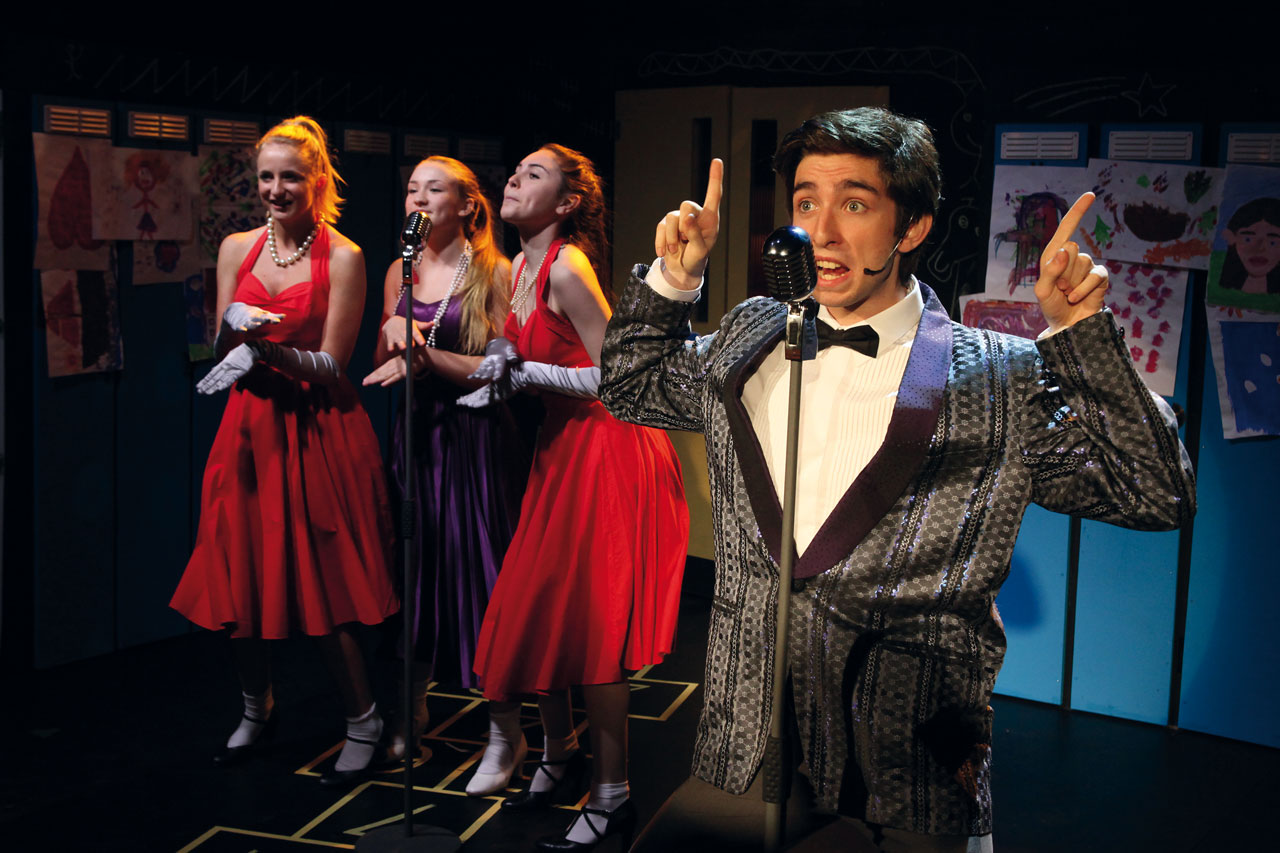 Hurtwood House
Statistics report that the government over the past few years has come to spend less than ever on music provision in state schools. This bucks common sense. It is commonly known that exposure to music from an early age is invaluable for many reasons. Professor Susan Hallam, an educationalist renowned for her research into the power of music, wrote in a 2015 report, commissioned by the Music Education Council, that social, personal and intellectual development are all enhanced by access to 'quality music-making opportunities'. More broadly, since we live in an age of depression, particularly among teenagers, music and music-making can bring vital balm to the soul. As the late neuro-psychologist Oliver Sacks (himself a depression sufferer) once said: 'Music can lift us out of depression or move us to tears; it is a remedy, a tonic, orange juice for the ear.'
Radley College in Oxfordshire is one of the many independent schools to recognise the importance of remaining on-trend music-wise, along with the intrinsic value of music itself. Yes, you can join the choir for a Bach cantata, or play the fiddle in a Mozart symphony. But you can also sign up for a masterclass with, say, Zayn Mohammed, one of the most brilliant jazz/classical/pop guitarists of the moment. Do not be surprised if your son comes home from school talking about making a podcast, referring to sequencing software and playing DJ sets on his iPhone. Sam Gladstone, head of music, is nothing but catholic in his musical beliefs. 'All boys at Radley are exposed to music in some form as part of their regular week. The benefits are huge and proven: participation in music enables the boys to rise to high expectations and challenge. And at Radley, all types of music are valued.' The recent appointment of a graduate Musician in Residence, Lizzie Lewis, whose role is to show the boys how the pop industry works, underlines how seriously the school takes rock provision. It's not just brass, it's Mac.
For Neil Hornsby, now head of contemporary music at Bedales, rock has progressed considerably since he joined the Hampshire school in 2004. 'Back then, a rock concert at school was often just a bunch of sweaty kids playing loud music. Today our rock show is as professional as possible. The programme offers jazz, folk, country, whatever the students are into. For three nights, we sell out – in fact, the way I get pestered for tickets, it might be a concert by The Who.' Bedales should know – it was thanks to Pete Townshend's early encouragement (his sound technician Bob Pridden worked on the Bedales Rock Show for several years) that the show has reached its current cult status. Hornsby is justly proud of the Rock Show legacy. 'Two or three times a year,' he says, 'we are approached by artist management companies and record labels. Our reputation has grown and they come to talent spot.'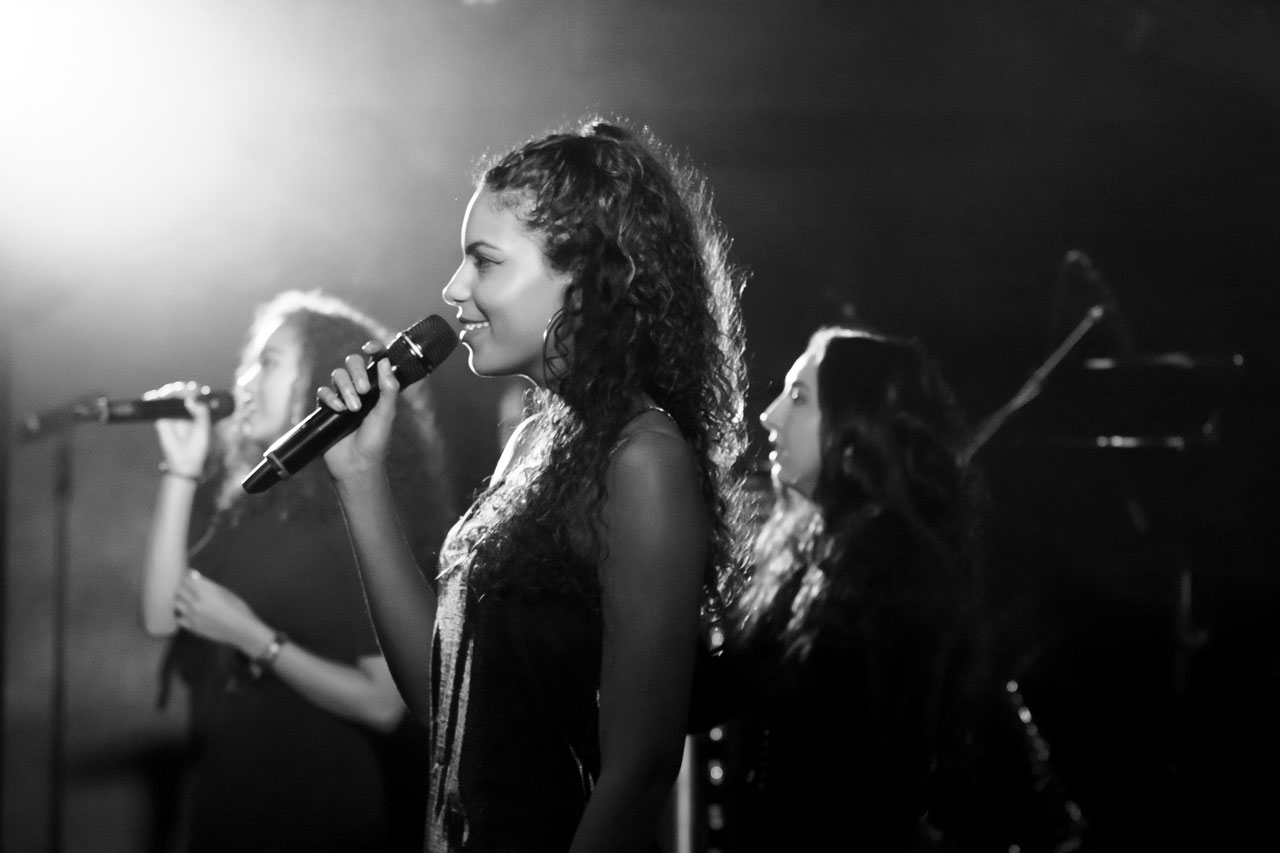 Tring Park School for the Performing Arts
Bryanston is another school where, for the past 15 years, rock bands have flourished. Head of percussion, and drum-kit performer, Richard Baker, has led the band charge and concerts are staged
at the school throughout the year. 'From rock to indie rock, from classic rock to soul,' says Richard, 'we jump on whatever is popular at the time. We also stage a 'Battle of the Bands' where all the music is original, written by the students.'
And while much of this provision is extra, or indeed co-curricular, this does not mean there are no possible career consequences. Uppingham School's sixth form band, Street Asylum, was a winner of the school's Seed Festival. The prize was to support a professional band, Scouting for Girls at the Leicester 02 arena; consequently, a single Tell Me Your Name was released in November 2017. Freddie Sheed, a graduate of the Bedales Rock Show, is now a session drummer for bands such as Wolf Alice and Take That. Yolanda Gumpo featured regularly in Seafordstock – the annual popfest at Seaford College in West Sussex. Today she is based in Brighton, making her first professional steps as a singer. (Seaford is also the alma mater of the indie star Tom Odell.)
Of course, if you know that your child is serious about a career in the pop industry and you would rather calculate the risk, then why not consider a vocational school? Tring Park in Hertfordshire accepts pupils from the age of eight and is a Performing Arts School. Ella Henderson (who did not win the X-factor but arguably should have) is an old girl and most definitely a superstar.
Harmesh Gharu, head of music at Tring Park, is particularly excited about their new Commercial Music course. 'The course embraces performance practice, song-writing and creative musicianship. And most of the course tutors are industry pros, gigging musicians.' They provide enticing opportunities to work with the likes of Frank Turner and Laura Mvula. Like Bryanston and Cranleigh School, among others, Tring Park offers the Rockschool syllabus, a graded music exam scheme that covers all aspects of the rock industry including ukelele, music production and electric guitar.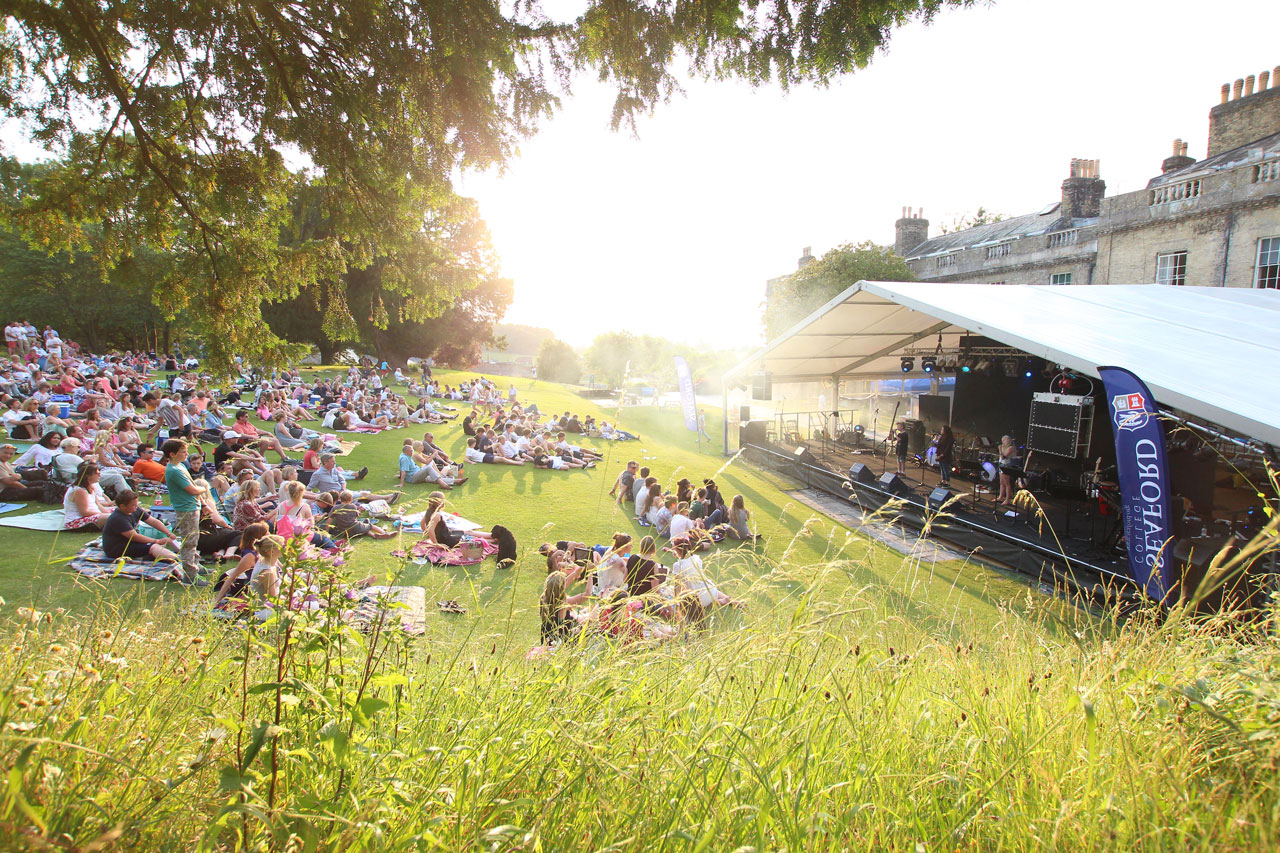 Seafordstock  at Seaford College
Hurtwood House, in Surrey, is a sixth-form college whose watchword is creativity. A £100,000 budget for the annual school musical and a forthcoming scheme to record 21 pop videos in 21 days speak volumes for the progressiveness of the Hurtwood programme. Ted Jackson is son of the founder and a passionate advocate of the school: 'It was when my father built a theatre in 1988 that Hurtwood really took off. Students here are expected to follow a full A-level academic programme but whenever and in whichever way they wish to be creative, we are there to encourage them. As you can imagine, a Psychology lesson or an English essay looks much more enticing when the opportunity to perform in our Gig of Glory beckons.'
In 2016, the UK music industry made an estimated contribution of £4.4billion to the UK economy. In 2017, many of the stars of the Glastonbury Festival line-up were privately educated, Alison Goldfrapp, Jamie Cullum, Laura Marling and Grace Chatto, to name a few. There are no two ways about it – rock rocks. And today you can start rocking at school.
This article was originally published in the Spring Summer 2018 issue of School House.
READ MORE: Five of the Best British School Libraries | Why Schools are Teaching Life Skills