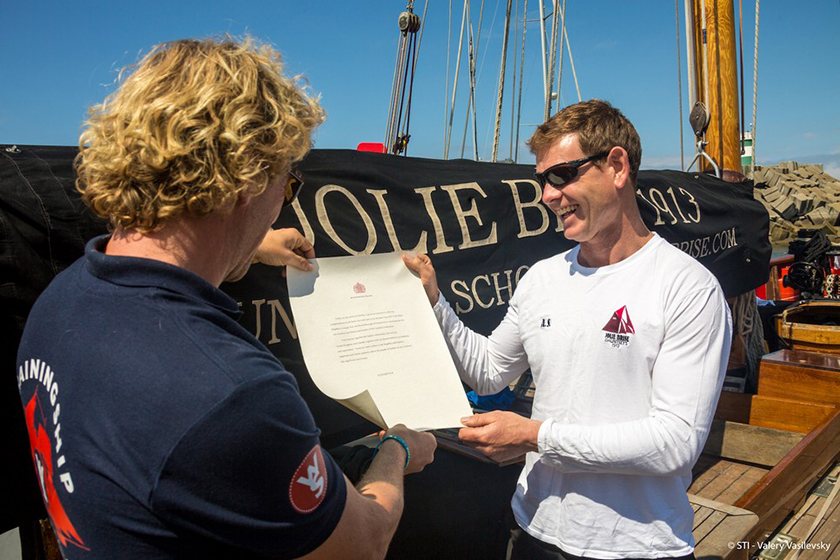 School Boat to Deliver Queen's Mail
Dauntsey's tall ship is currently transporting a letter written by the Queen for the people of Canada
The crew of the Jolie Brise are honoured to be a carrying a letter of congratulations from Her Royal Highness Queen Elizabeth II to the people of Quebec, Canada.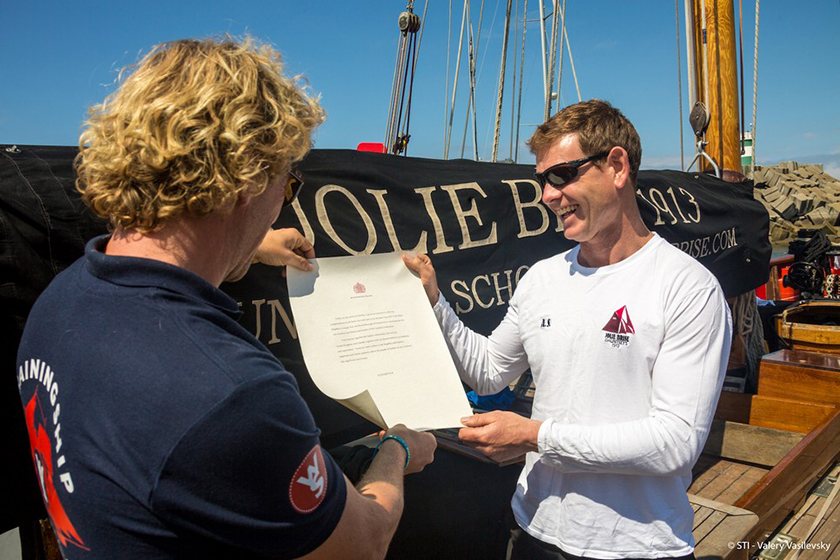 This year, the Canadian Confederation is celebrating its 150th anniversary and the Rendez Vous 2017 Tall Ships Regatta has been organised to mark this important birthday.
Dauntsey's tall ship, Jolie Brise, was entrusted with transporting a letter, written by the Queen, by the captain of the Dutch tall ship Wylde Swan. Jolie Brise is now en route to Bermuda where she will pass the letter on to one of the other four ships who will complete the entire Tall Ships Regatta. Each of these vessels will be presented with a ceremonial copy of the letter.
'We are very honoured to be carrying this important letter from the Queen to the people of Quebec,' commented Toby Morris, Dauntsey's head of sailing.  'It's a particularly fitting responsibility for Jolie Brise, considering she was the last boat to carry the Royal Mail under sail and Bermuda was one of her route destinations. There was even a stamp issued by the Bermuda in 2009 to commemorate her service.'
Rendez-vous 2017 Tall Ships Regatta
Rendez-vous 2017 Tall Ships Regatta is a maritime celebration that offers all participants a unique chance to embark on an epic adventure, while commemorating the rich history of sailing in Canada and around the world. This year's Regatta will be particularly special as it marks the 150th anniversary of the Canadian Confederation, the process by which the British Colonies of Canada, Nova Scotia and New Brunswick were united into one Dominion of Canada on 1 July 1867.
Jolie Brise is currently placed second with only three hours' difference between her and her closest rival Blue Clipper.  The American fleet is now also racing to Bermuda from Charleston, South Carolina.  Both fleets will come together for the festivities in Bermuda which start on 1 June.
Watch the video to find out more about Dauntsey's