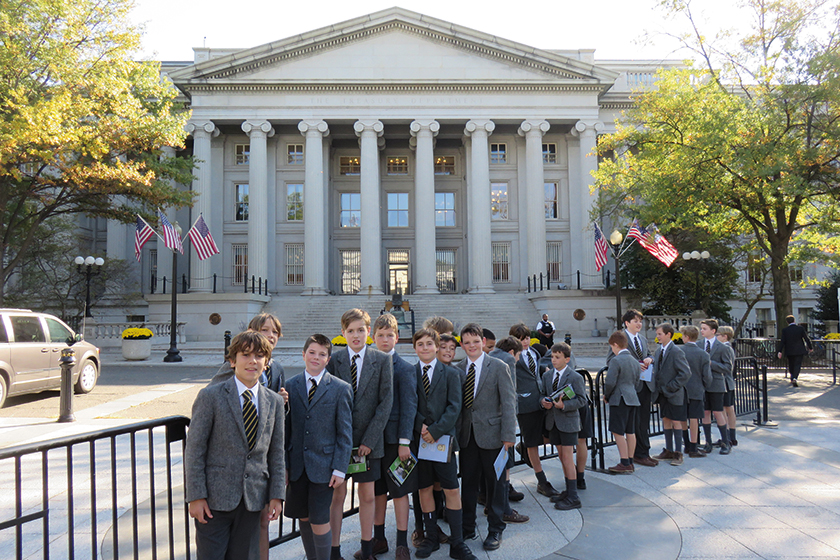 What we Learnt on our School Trips
Five pupils recall their visits to different corners of the globe as schools go exploring
Whether it's a geography or an economics trip, a visit to the White House or a South African township, school trips offer learning that adds an unquantifiable value to a child's education.

Putney High in India
Madeleine Olver, 15, from Putney High School, describes how the sights and smells of India changed her understanding of what being 'fortunate' means.
When I said that I would be travelling on a school trip to India, people didn't quite believe me. This was not only because it was such an unusual and amazing opportunity, but also because I had only been abroad on an aeroplane twice. Everybody told me that India was full of people and I would never have any personal space. I was told that it was smelly and dirty, that I would get ill and I would never want curry again. Unsurprisingly, I was nervous and a little bit terrified!
However, when I got to India I didn't feel like that at all. Aside from the heat (which I dealt with gladly), everything was new and exciting. Within five minutes of being there, I had seen an 11-year-old boy riding an elephant.
In India I saw colours, life and hope. We went to an orphanage in Old Delhi and the children greeted us by showering us with flower petals and putting holy marks on our foreheads. In a Sikh temple, everyone was completely trusting and delighted to have 40 over-excited school children help roll out the dough for some naan bread. At a craft festival in New Delhi there were as many patterns on pashminas, saris and harem pants that you could wish for.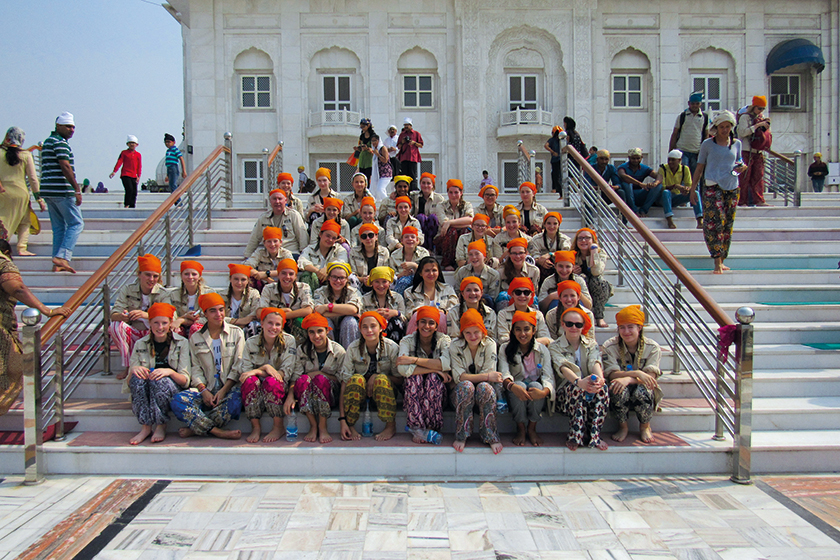 My favourite part of the trip was when we white water rafted on, and then swam in, the Ganges. I loved this because of the atmosphere – families were washing together at the edge of the river and waving their arms at us, happily shouting, 'Namaste! Namaste!' We joyfully shouted back, whilst splashing around in the refreshing water.
When I got back to England and it was all over, I realised India had taught me that in the western world our definition of 'fortunate' needs changing. The people in India, who many here view as wanting, have more than us in so many ways. They are trusting, friendly and live in a vibrant and ever-changing landscape and culture. At home I found myself different – I wanted to help around the house, share the workload and make my parents' days that little bit easier.
I would strongly urge anyone who gets this opportunity to seize it with both hands. It wasn't all easy – there were moments when I missed my own room and the comforts of a western life, and the odd instance when I don't know whether I would have managed without an electric fan above me. But the small discomforts are forgotten when I think of the things that I saw and experienced. They have changed me for the better, and I had an immeasurable amount of fun. So save up, and go to India, and see for yourself an extraordinary world that you will never forget.
Benenden in Germany
GCSE pupils Hannah Spiller and Rosie Maclean Bather, 16, of Benenden School, Kent, found that a history trip to Germany helped them understand more about the horrors of the Hitler Reich than a book ever could.
Our first stop was Dachau. It was a sombre experience. Standing in the same place where prisoners had been forced to stand up to 12 hours at a time, we were able to imagine what it was like and what the prisoners might have felt. Seeing how they were forced to live helped us understand the sheer horror of what they were put through every day, which you just don't get from looking at statistics in a text book.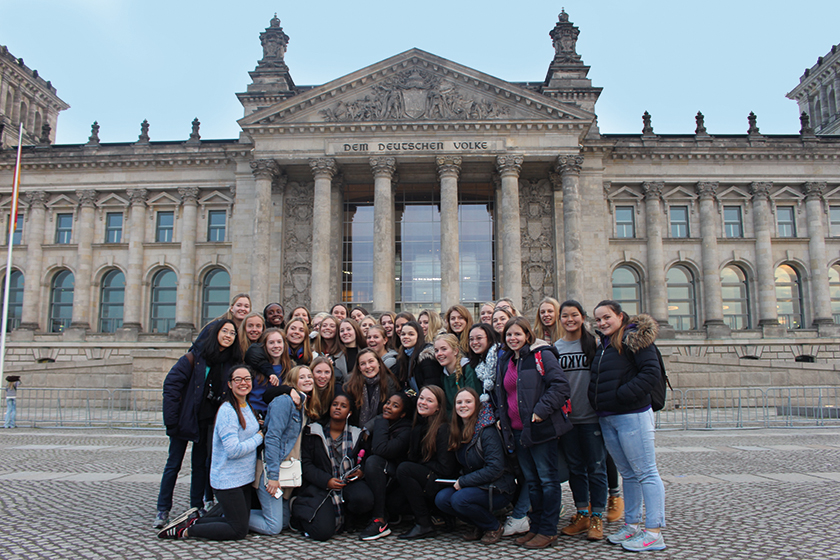 Being in the place gave us more insight wherever we went. We walked along the path taken by Hitler when he organised the Munich Putsch in 1923 and dined in front of musicians in the beer hall where it all began. His first attempt to take power failed and he was imprisoned, but while in prison, he revised his strategy to take power and wrote Mein Kampf.
Being in Dachau helped us to understand the development of the Putsch and the mindset of the people at the time. And we made friends with pupils from a Ukrainian school.
On the second day, we went to Nuremburg to visit the Nazi rally grounds and the courtroom where the Nuremburg trials were held to prosecute the Nazi leaders after the Second World War. Then, after a six-hour coach ride, we arrived in Berlin. It's an amazing city that is filled with so many historical sites and memorials. The most memorable of these was the Berlin-Grunewald station, the now disused train station from which thousands of Jews were transported to camps, including Auschwitz.
The platforms were covered in white roses, but moving closer, we realised that every single journey had been recorded and written on the edge of them. Counting the journeys and adding up the numbers, which came to hundreds of thousands, was shocking. We then properly understood just how many innocent people's lives had been taken.
Our last day was spent visiting the Berlin wall which, is covered in colourful vibrant artwork, and the vast Nazi rally arenas, which were impressive, especially the massive Zeppelin field with its immense slabs of white stone and never-ending grounds. We learnt how the Nazis and Hitler, in particular, had presented themselves as almost divine. It really was an amazing trip, we learnt so much and it made such a strong impression on us, which we knew none of us would ever forget.
King's School, Canterbury, in Wall Street
Tom Bomer, an A-level pupil at The King's School, Canterbury, joined an economics trip to New York and came home with some strong opinions.
During the October autumn half term – the season that Americans call fall – I was fortunate enough to go to New York City on an economics school trip. I saw the trip as an opportunity to explore concepts I had learnt in the classroom in a real world context, as well as an opportunity to experience the city. Indeed, spending time in such an energetic city has motivated me towards achieving success far more than I had anticipated.
A well organised and packed schedule meant that we were never left aimlessly wondering around and were rushing by foot, subway or yellow cab to our next destination. We went to over 15 iconic locations in the city that never sleeps, with my favourites including the top of the Rockefeller Center for its sensational views, the Ground Zero museum for its moving and appropriate account of 9/11 and Central Park – a stark contrast to the bustling city.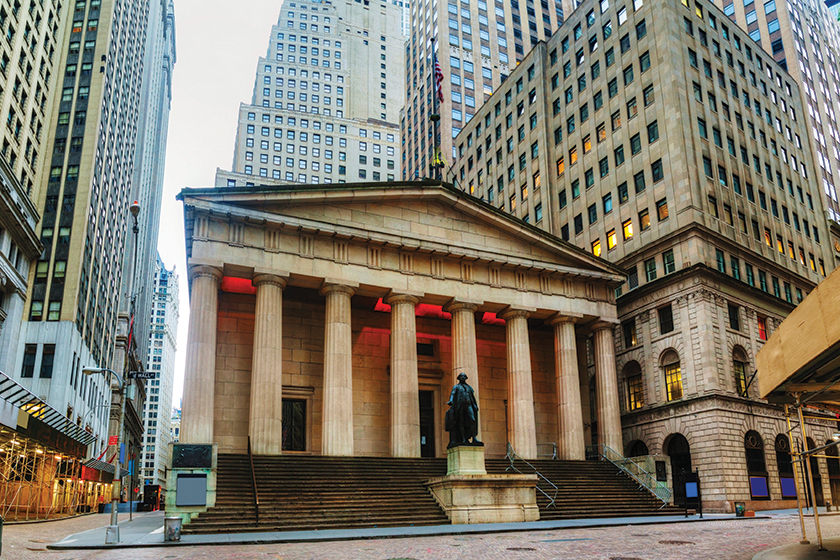 Prior to the trip, we each completed a case study on individual topics that made up the itinerary. Perhaps the most exciting, was an exclusive trip to the JP Morgan bond-trading floor in Wall Street. Seeing these busy bankers at such close proximity filled me with a sense of eagerness to join them. JP Morgan, along with many other places we saw and visited, gave me an extra boost of motivation to achieve my ambitions of becoming a successful entrepreneur.
I had seen NYC many times in films, TV shows and magazines. I was therefore tremendously excited to be going to a city I had seen, heard and read so much about. This excitement reminded me of when I saw my first live football match – the unique energy you sense that can only be felt when you are physically present. I was almost speechless for the first couple of hours as I soaked it all in.
The people of New York intrigued me, so when I plucked up the courage, I talked to a few. One thing I noted that made New Yorkers distinct from Britons was their lack of international travel. The United States is undeniably a great country, it offers almost anything one can think of and so, perhaps, Americans are justified in lacking a desire to explore beyond their borders. However, I believe this approach is unhealthy. Americans, understandably, love their country, but I fear some love it with ostentatious patriotism.Travelling abroad and integrating into various societies enables people to broaden their understanding of the world.
I am already very keen to return to New York and I aspire to live and work there at some point in the future. New York is timeless and it will forever, I'm sure, be one of the most popular cities in the world. I hope that if and when I return it has not changed too much and that I have more spending money in my pocket!
Bruern Abbey in Washington
Hugo Smith, 13 and Mungo Butler, 13, of Bruern Abbey Prep School, travelled to Washington and found that seeing everything first hand helped them to understand the world better.
Our trip to Washington was brilliant because from the moment we arrived, we were learning. The trip was different from other schools but that's what our school is like. We are all dyslexic and the teachers are always looking for ways to teach us differently.
It was a history trip so we explored battlefield sites from the American Civil War, which is part of our syllabus. Some of the museums, however, transported us to different periods in time, to the Vietnam War, the Twin Towers attack and out of our own planet onto space stations. We saw the growth of America in context, were given a dose of its culture and history and we were left wanting to come back again and see more when we are older.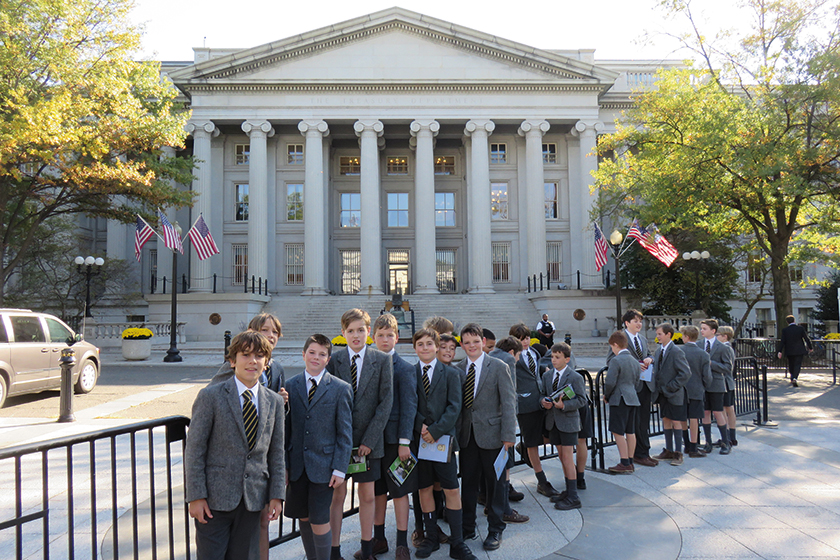 One thing that left a deep impression was the Tomb of the Unknown Soldier – he could be anyone's uncle, brother, sister or cousin. It was a good idea to include it in the trip because that one body symbolised all the people who died in every war and was therefore something we could all relate to.
Unbelievably, but thanks to a last-minute stroke of luck, we got to visit the White House and see where the President works. It was awesome. So was the Arlington War Memorial Cemetery. It was nice to see how well they respected their soldiers killed in battle. We thought that the United Kingdom could follow their example for our soldiers.
School trips are so important for learning because, although they're often put under the umbrella name of a 'history trip', a 'French exchange' or 'geography field work', they are about so much more.
Travelling gave us our first taste of real independence. It was scary going to the crowded shopping mall where we were left on our own to choose what we wanted to buy. This meant calculating exchange rates to see if we could afford items, but it was great fun too. We were also responsible for looking after our bedrooms and keeping our rooms tidy – and we were far away from home (in a different time zone), which made it hard to pick the moment to phone home. We had a hectic schedule and had to plan and be organised – which isn't so easy – so that we didn't get left behind when we left the hotel everyday.
The Washington trip was  brilliant because doing it, seeing it and experiencing it is so much better than sitting and looking at a boring text book and trying to imagine it. It's the difference between a 2D and a 3D education.
Reed's in South Africa
Ollie Matthews, 17, sixth-former at Reed's School in Cobham, volunteered to work for the Calabash Trust in a South African township.
Last summer I went to South Africa as part of a team of volunteers from my school, Reed's, to carry out work with the Calabash Trust. They support children in the townships of Port Elizabeth, South Africa, by working with ten primary schools, aiming to improve their education and well-being. We conducted lessons for children and built an irrigation system for a playing field at Emafini Primary School. Reed's School has a foundation that supports ten per cent of its pupils (who must be disadvantaged in some way) to come to the school. Being a student at Reed's helps you understand how you can work to better the lives of disadvantaged children by providing them with a good education. Calabash is similar and aims to help the severely disadvantaged children of Port Elizabeth, their families and the communities where they live.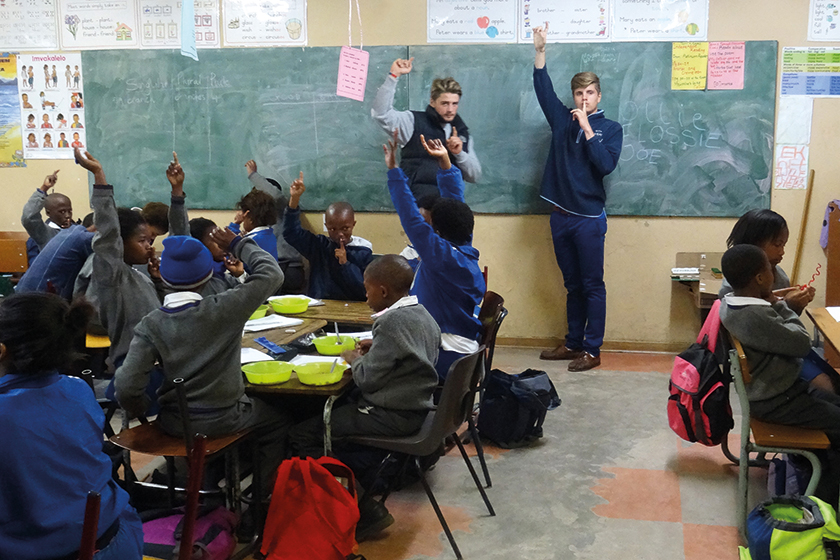 There were only 30 places, so competition was fierce. I submitted a letter of application outlining why I wished to volunteer and what skills I had to offer. I was then shortlisted and had to give a presentation to further my application. I was thrilled to be selected as I saw it as a great opportunity to place myself outside my comfort zone and to help children who are less fortunate than me.
A large part of the volunteering involved fundraising to help to buy the majority of the resources needed for teaching and the building project. As a group, we met our £6,000 target through various initiatives such as fun runs, cake sales, mufti days and even a sky dive. I organised a car wash in my local area and discos for younger pupils.
Having been to South Africa before, I knew that some areas were pretty poor, but being in a shanty town was very humbling. The toughest part was digging holes for trees as the soil was so stony it was hard to get a good grip. It made me realise how difficult their lives must be, but it was lovely getting to know the children and teachers and to see how optimistic they were despite their situation.
The trip enabled me make friends with people outside of my normal social circle and I am still really close to them due to our shared experiences. I was also able to see how the apartheid regime had split so many people apart and forced the shanty towns to develop, and what an amazing leader Mandela was to help improve them.
It was an enormous personal development experience for me which has also given me a greater sense of self-confidence. The trip to Port Elizabeth helped me to become more empathetic towards others, read people's emotions better and also develop a new group of close friends. It is an experience that will stay with me for a long time and has possibly impacted on my choice of subject for university – international business – as I wish to work abroad in the future.