School's Back, and I Couldn't Be Happier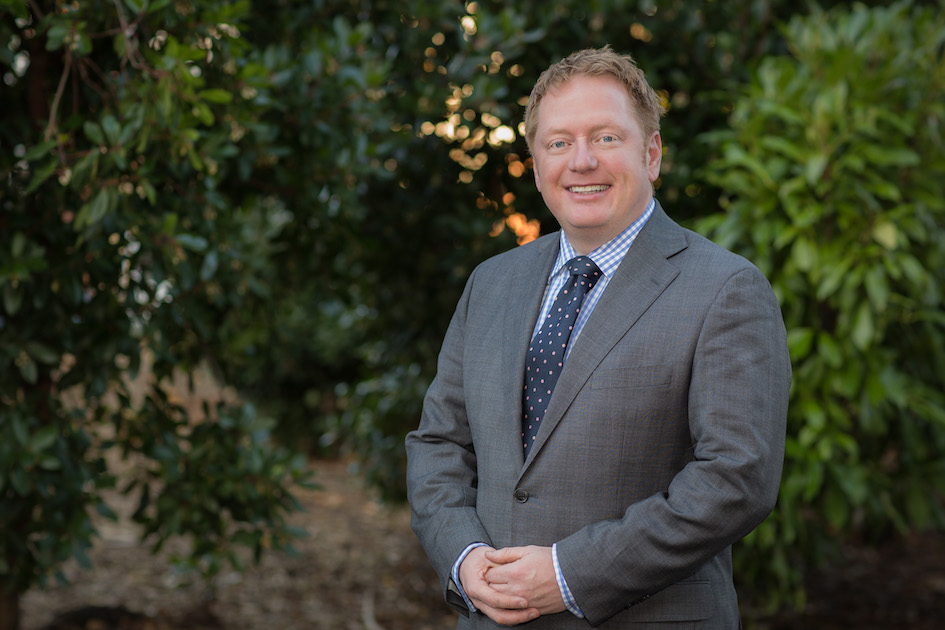 'The future is full of hope, opportunity and new adventures. And I, for one, cannot wait' says Shaun Fenton, Head of Reigate Grammar School, and former Chair HMC.
It's over! As grateful parents begin to propel their children out of lockdown paralysis and towards school, it's a time for optimism. There will be a palpable sense of relief (though for some, perhaps a niggling secret of regret) as parents are released from the rigours and frustrations of home-schooling their young.
Yes, Professor Witty, we know that there may be hiccups, or worse, to come, but this week is a significant one for the nation's young people. So let's be happy and feel uplifted while we can.
We can call it the beginning of the end of Covid's cancel culture.
Last week, on Thursday and Friday, my amazing team did a total of over 1,000 Covid tests, so it was all systems go for 8am today [Monday]. It's a remarkable achievement by teachers, support staff, the estates team and many, many parent volunteers. And it's immensely encouraging that we achieved almost 100 percent consent for pupils to be tested.
To see the school hall turned into a veritable field hospital is nothing short of amazing.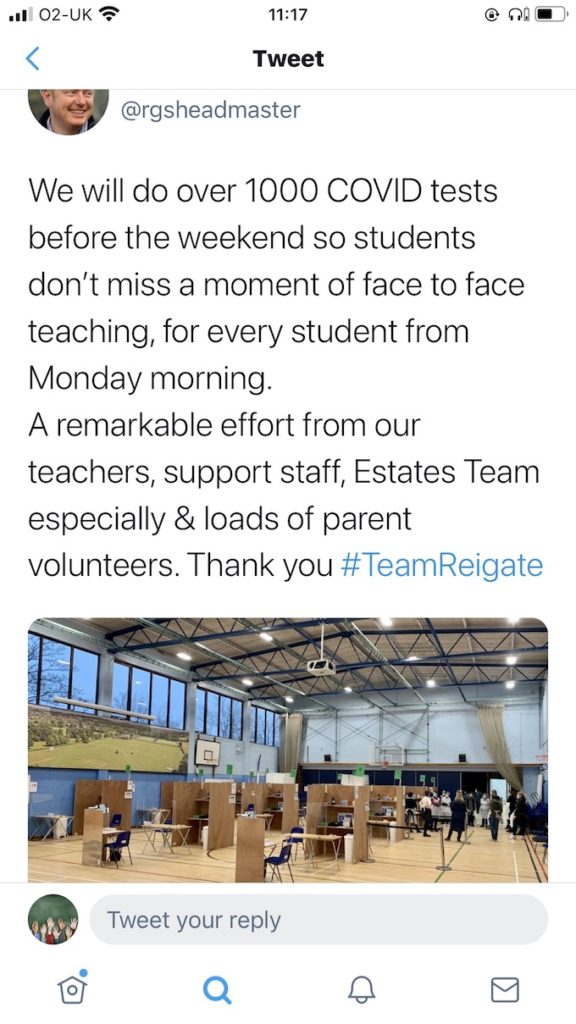 And thanks to gargantuan quantities of hard graft across the whole school community, a love of innovation – and of course good fortune – we have done our very best to banish Covid's hated cancel culture through all three lockdowns.
Drama production facing cancellation? No problemo. We turned it in to a film instead, hired a local cinema, and literally rolled out the red carpet for a premiere that meant that the student experience was enhanced, not curtailed. With sports fixtures banned, we didn't cancel Saturday sport; we improved it with a series of master classes run by international-level visiting coaches. You could see the students' anticipation as yet another coach appeared wearing their England national team tracksuit. Such elite coaching and role modelling took our sporting programme to a new level.
Our music channel has broadcast student concerts every single week throughout lockdown. Forty five students took part in our online Cabaret Night, which has already attracted 600 views.
But however amazing the online offering, there is nothing to beat the noise and exuberance of young people in the flesh.
I'm overjoyed to see pupils back in school. There's a palpable sense of joy as we return to a new normal. But let's not pretend that the last year hasn't taken a huge toll on everyone in education. Students have suffered academically and the mental health and wellbeing of many thousands of children and young people has taken a major hit. There is much to do.
And staff all over the country are exhausted. I'm not surprised that a survey by heads' union ASCL is reporting that over half of headteachers are considering quitting. But I'm immensely saddened by the findings. Our schools need the expertise and experience of its leaders at this time more than ever.
But now that it's happened, and our young people are back, I'm absolutely buzzing.
It may be a bit chilly: every one of our windows is open. So it's on with the thermals, but the fresh air will probably do us all good as well as keeping Covid at bay. The future is full of hope, opportunity and new adventures. And I, for one, cannot wait.
For more information visit https://www.reigategrammar.org/