Scotland's Boarding Schools' virtual event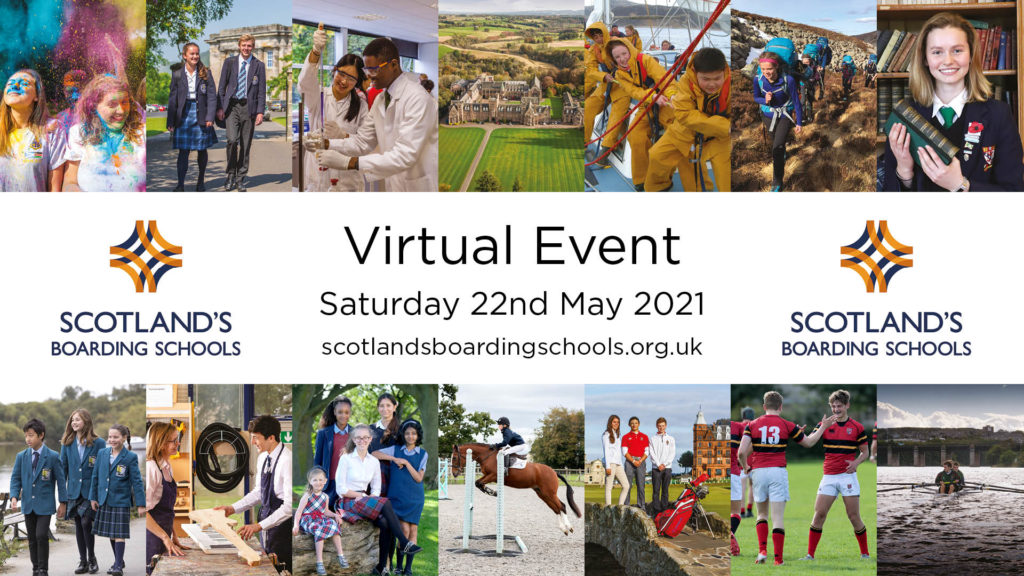 Parents are invited to meet representatives from leading Scottish boarding schools at a one day virtual event on 22nd May 2021 to discover the benefits of choosing Scotland for their child's senior school.
This unique, collaborative venture sees 14 leading Scottish boarding schools come together to show that no matter what a child's interests, talents and aspirations are, they can find the perfect school in Scotland.
Scotland is a safe, secure and welcoming country with a proud educational heritage already welcoming boarders from across the UK and around the world.
As well as a breadth of academic curricula and sector-leading pastoral care, Scotland offers vibrant, urban schools as well as idyllic, rural locations, co-ed or single-sex options. Scottish boarding schools educate the whole child offering an enviable range of outdoors pursuits with the incredible great Scottish outdoors always playing a part.
Scotland is easily accessible by air, train and road and even if you do need to drive a while to get to more remote parts, the scenery is a lot more beautiful than a nose-to-tail traffic jam!
Scottish quality of life attracts excellent educators who use the rich cultural heritage to enhance learning outside of the classroom preparing students for their future. Naturally, these schools achieve consistently excellent academic results and entry to the UK and world's best universities for our students.
On Saturday 22nd May 2021, all the boarding schools are hosting a free, drop-in virtual information event for prospective families. As well as a wealth of information and opportunity to browse a number of schools, parents can virtually meet with representatives of each school including Heads and admissions personnel to ask the questions that matter to them.
Event Date: Saturday 22nd May
Event Time: Drop in 10am – 4pm
More information on how to register and the wonderful schools attending can be found here.