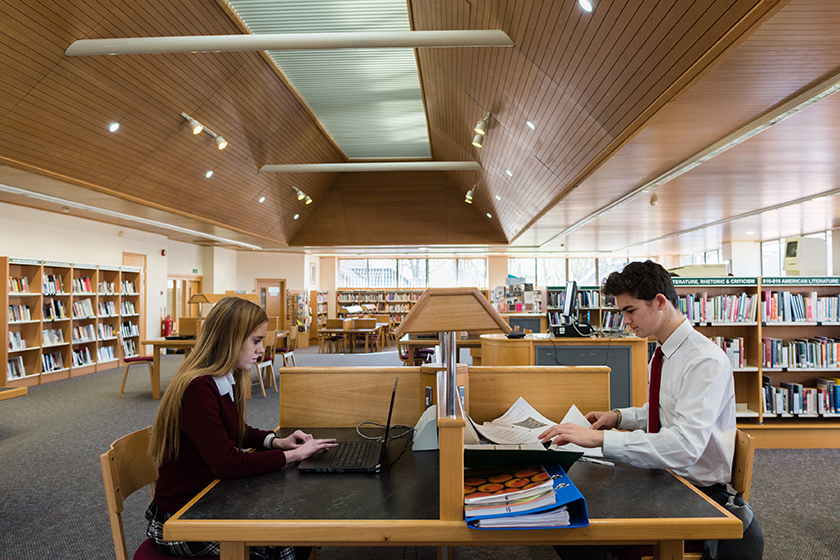 Sixth Form Options: A-level or IB Diploma?
Simone Lorenz-Weir has some advice for pupils deciding between the two qualifications
Are you and your teen currently weighing up the sixth form options? A-levels may be the default choice, but they certainly don't have to be, argues Simone Lorenz-Weir, head of upper school at Oakham School.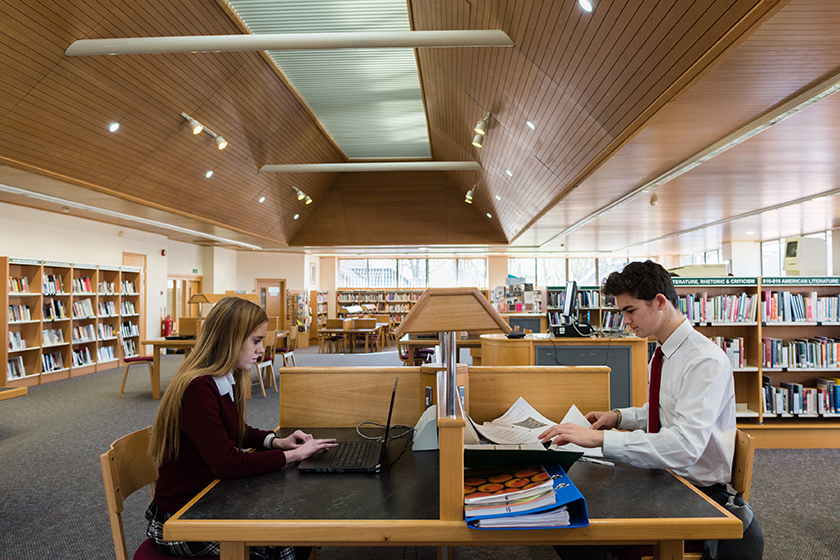 For many, the sixth form decision-making journey begins with the questions, 'what subjects shall I study?' and 'where shall I study them?'. But there is another vitally important question to ask, which is 'how can I study them?'
Parents and students need to know about all the options available – particularly the IB which, although being one of the world's most highly regarded and academically rigorous educational programmes, still remains relatively unknown in the UK.
Below, I outline the main differences between the IB and A-levels that you will want to bear in mind.
The basics
A-level:
Standalone qualifications that are entirely subject focused.
Students choose the three or four subjects they want to study.
Some students then choose to 'bolt on' the EPQ or extra-curricular activities such as the D of E Award, Voluntary Action, or work experience to strengthen their UCAS application and to give them more skills for life (beyond just learning for exams).
IB Diploma:
A more all-encompassing programme that has an educational philosophy. 'To develop inquiring, knowledgeable and caring young people who help to create a better and more peaceful world through intercultural understanding and respect'.
Pupils choose more subjects to study – three at Higher Level, which are comparable in most subjects to an A-level, and three at Standard Level, which are more comparable to the old AS levels.
Each student takes English, another language, mathematics, a science, a humanities subject and a sixth subject of their choice.
Students also take part in three additional 'core' activities: 'Theory of Knowledge' (which encourages critical thinking skills), the 'Extended Essay' (a piece of academic writing akin to a mini dissertation), and 'Creativity, Action and Service' (encouraging personal development and reflection).
Assessment
A-level:
Two-year linear courses with either no, or a much-reduced amount of, coursework – meaning that teaching is focused on the exams at the end of the two years.
IB Diploma:
Ever subject has 20–55 per cent alternative, non exam-based assessment. Students have coursework or internal assessments worth, for example, 20 per cent of their mark for economics, geography and greek, and 40 per cent in politics, compared to their A-level counterparts at Oakham who take 100 per cent exams in these subjects.
The IB Diploma also tests students in a variety of ways – it's not just exams versus coursework. In English, for example, A-level students are awarded 20 per cent of their mark from a single piece of coursework whilst IB Diploma students undertake a written assignment worth 25 per cent, an oral commentary worth 15 per cent and a literary analysis presentation worth 15 per cent.
Subjects
In terms of subject choice and offer there is really very little difference between what you can study at A-level or IB Diploma. The difference is how many subjects students take (six at IB compared with an average of three or four for A-level) and whether the school offers the choices you want.
University applications
A-levels
Graded from A* to U – with competitive universities making offers based on A*, such as A*AA.
IB Diploma
Students are awarded points per subject (up to seven) and for the additional core activities (up to three), which add up to a potential maximum score of 45 points. Whilst students need 24 points to achieve the diploma, the worldwide average is 29 and Oakham's is 37. Universities make and accept offers based on the total point score – sometimes specifying the score required for Higher Level subjects.
While the marks needed for a seven in the IB Diploma vary from subject to subject, our recent experience suggests that somewhere around 80 per cent is required, compared to, for example, last year's average of 90 per cent for an A* grade at A-level.
All universities in the UK accept the IB for all courses – indeed, in our experience, IB students are in much demand from universities as they are better equipped to deal with the academic rigour and independence required.
The verdict
Ultimately, it is a personal decision that ultimately boils down to breadth or depth. A-levels are attractive because of the focus it gives on a narrower range of subjects and the ability to specialise by taking three science, humanities or arts options. The IB Diploma is attractive to those students who want the opportunity to study more subjects, to keep their knowledge broad and their future options open.