School News: Spring Term's Top Triumphs
Students have taken all sorts of extra-curricular challenges in their stride this term. This round-up picks the best of Spring's successes, from cyber security to fashion.
Heathfield School's Annual Fashion Show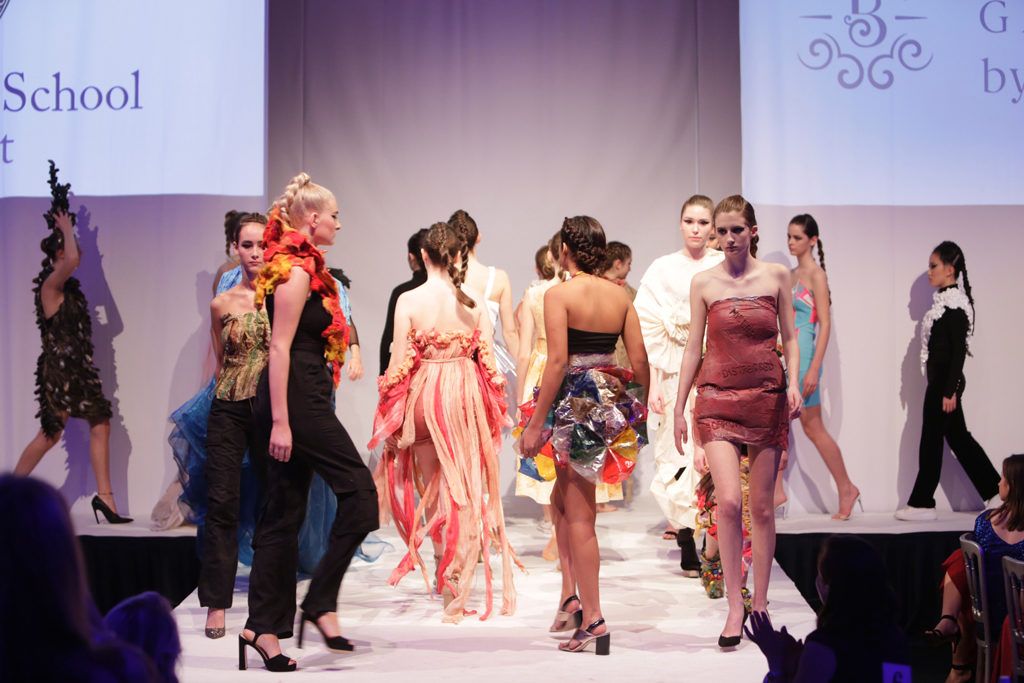 Flamboyance and flair took centre stage this March when independent girls' boarding school Heathfield in Ascot showcased art students' talent in its annual fashion show. Professionally directed by former Creative Director for Karl Lagerfeld and Gucci, Stephen Lisseman, and supported by sponsors Brompton Gardens by Berkeley Homes, this year's show was based on the theme of 'Purpose' – to encourage every student to find her own creative direction and to reflect the spirit of grit and determination that underpins success.
As Heathfield marks its 120th Anniversary this year, the array of creations gracing the catwalk was a celebration of work past and present, ranging from costume to wearable sculpture through to demi-couture and accessories. The garments were designed and produced by students as part of their examination level work for GCSE and A-Level Art and Design, spread across Fine Art and Textiles.
Fashion and Textiles students at Heathfield are encouraged to work across a wide range of disciplines, including: print making, painting and drawing, lens-based media, and sculpture, as well as the more traditional skills, such as pattern cutting, fashion illustration, costume, jewellery and branding. Every year students are accepted at top choice universities, such as the London College of Fashion, Central St Martins, and Parsons New York, while notable alumni include model Amber Le Bon, fashion designer Tamara Mellon and the late British patron of fashion and art Isabella Blow.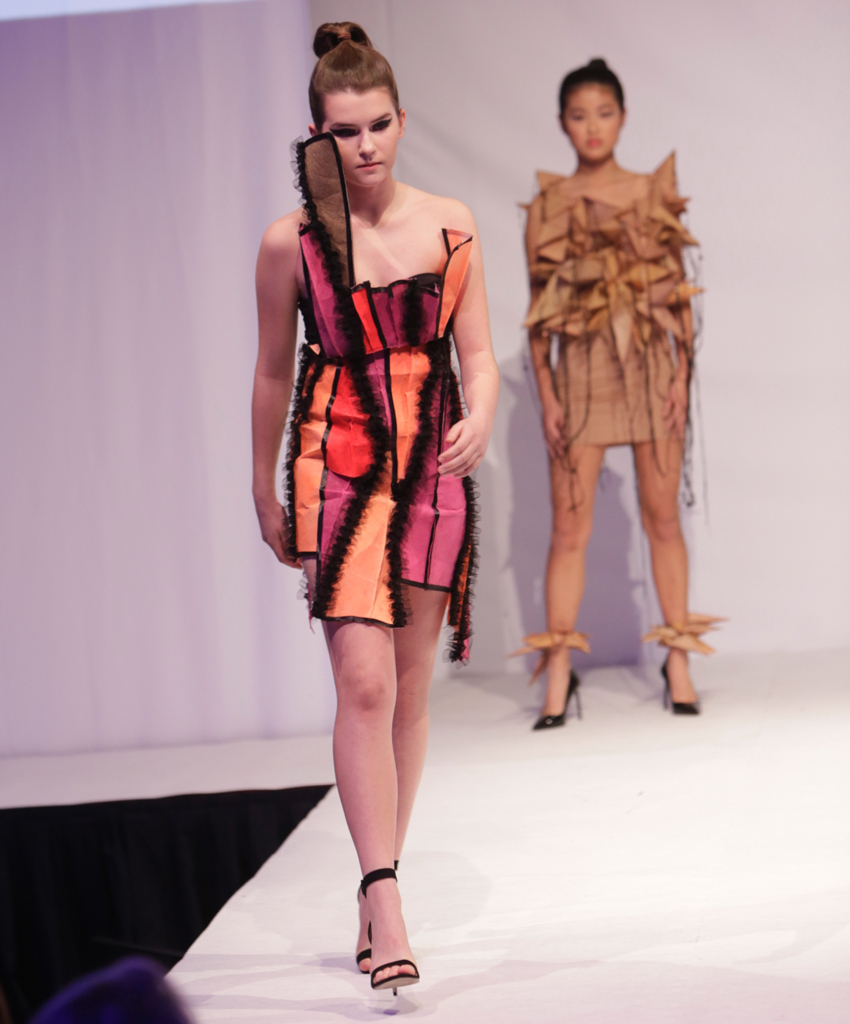 A huge networking event for the students and industry professionals, the show provided many 'behind the scenes' opportunities for students to flex their creative talents – from photographing the outfits for the Look Book (like a programme) to dressing the models and organising accessories, it gives the students a 'taste' of what it would be like to work in the fashion industry. Fashion student Minna Samengo-Turner UVI (Year 13) enthused, 'The fashion show gives you an opportunity to showcase your garments in a professional environment. It is an experience you don't usually get and a privilege to take part in.'
The Royal Masonic School for Girls Win CyberFirst Competition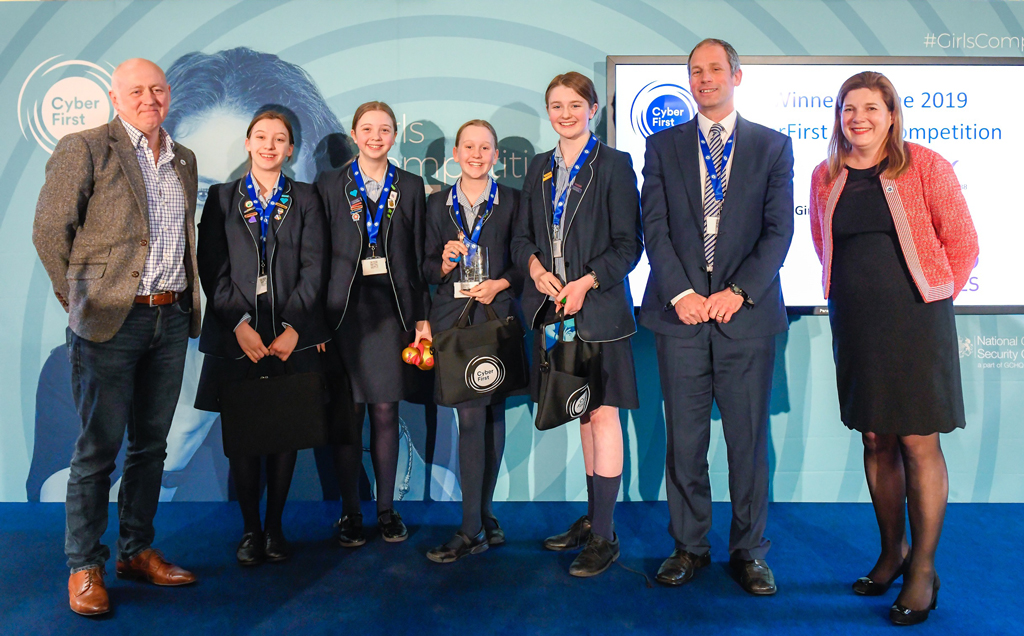 Four girls from RMS for Girls in Rickmansworth, Hertfordshire have beaten competition from all over the UK – approximately 12,000 young women making up 3,350 teams – to be crowned winners of a GCHQ contest to address gender imbalances in cyber security. The winning team comprised of four year eight students (Alexa Wolff, Angelina Paz-King, Hattie Simpson, Laura Ferguson) who saved the day of a fictitious company, coming out on top after many head-scratching challenges of 'CyberFirst Girls', which is organised by GCHQ's National Cyber Security Centre (NCSC). The RMS team, alongside finalists from nine other schools, including Chelmsford High School for Girls, Essex and Oxford High School GDST, enjoyed an exclusive dinner at Edinburgh Castle on the evening of the competition.
Throughout the final, the girls worked as security professionals to investigate an ongoing cyber incident. After analysing the potential breach, the winning team had to present their findings to a panel of experts from GCHQ and the NCSC before suggesting an effective resolution to save the day.
RMS for Girls Headmaster Kevin Carson said: 'These are four fantastic RMS students, each with razor-sharp minds, and we are incredibly proud of the resourcefulness and determination that they have demonstrated to win a national event as challenging and prestigious as the NCSC CyberFirst Girls competition. 90 per cent of the cyber security profession are male, which means the industry (like so many others) is missing out on a huge pool of talent. To encourage 12,000 young women to participate in this challenge is a fabulous thing in itself, and for our RMS girls to have emerged victorious is a tremendous credit to Alexa, Angelina, Hattie and Laura. I could not be more proud of the girls or of their amazing teachers at our school.'
Over the past three years, over 24,000 girls in schools across the UK have participated in the NCSC's CyberFirst Girls competition of problem-solving and code cracking challenges to crown the UK's most cyber-capable young women.
Digital and Creative Industries Minister Margot James said: 'The talent of the all the young women competing in the Cyber First Girls finals this week has been impressive and I hope the competition will have inspired many of them to consider future careers in the UK's growing cyber sector. The competition is not only improving our capability in cyber, which is vital for our booming digital economy, but also boosting the skills of young people and creating a more diverse workforce. Our winners today have proven they have the talent to be the cyber experts of tomorrow.'
Brampton College's Annual Photography Interim Show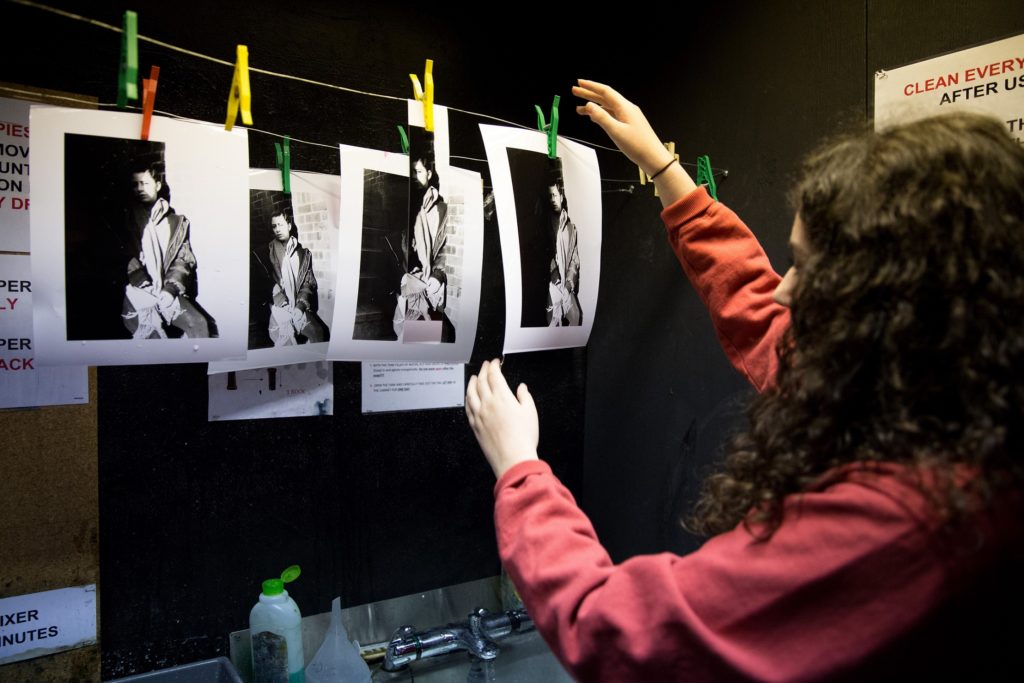 Held in the buzzing atmosphere of 5th Base Gallery in Brick Lane, Brampton College celebrated the success of its second annual Art and Photography Interim Show, showcasing the personal projects of Brampton's current A-level art and photography students and marking the culmination of students' research and creative development over the academic year.
The themes explored by students this year includeidentity, politics and the built environment, working across media such as installation, painting and sculpture. Exciting interpretations displayed at the show include a piece exploring childhood memory, using performance and costume as well as abstract colours, shapes and textures to transform the artist into her childhood doodles and drawings.
In photography, installations included a coming of age story, expressed though digital and dark room responses, as well as a portrayal of the loss of community within youth culture, working across documentary and portrait genres. Over the course of the show students worked as a curatorial team to lead the installation process, giving them the opportunity to see how art shows are conducted in the professional artistic world and considering the layout of the work in the space.
As London's highest achieving independent sixth form college, Brampton has once again celebrated an outstanding year of results across its art department with 62% of A-level students achieving A* or A grades, and 100% achieving A*-B grades, over the last three years.
Bernard Canetti, Principal at Brampton College, commented on the show, 'Following on from last year's hugely successful event we are delighted to have once again showcased the fantastic work of our art and photography students. It was especially exciting to see our students' work displayed within the context of the thriving contemporary art scene of East London and in such a professional and vibrant location'.
Badminton School's Opportunities Fair
This term, Badminton hosted an Opportunities Fair open to schools from across the West Country. It was well attended by universities in the UK such as Warwick, Cardiff and Bristol, as well as Oxbridge Admissions, but looking further afield, A-list Education were also there to inform students interested in applying to university across the pond.
Oxford Summer Courses, Orchard Cookery School and Camps International, which all provide unique summer experiences that will enable students to broaden their knowledge beyond the national curriculum, were also represented.
Various talks were also hosted throughout the morning, offering advice, for example, for those considering a gay year and the various ways you can utilise it by having both fulfilling and unique experiences. There were also speeches indicated how students can best stand out in the current work place.
Malvern St James Girls' School Tennis Success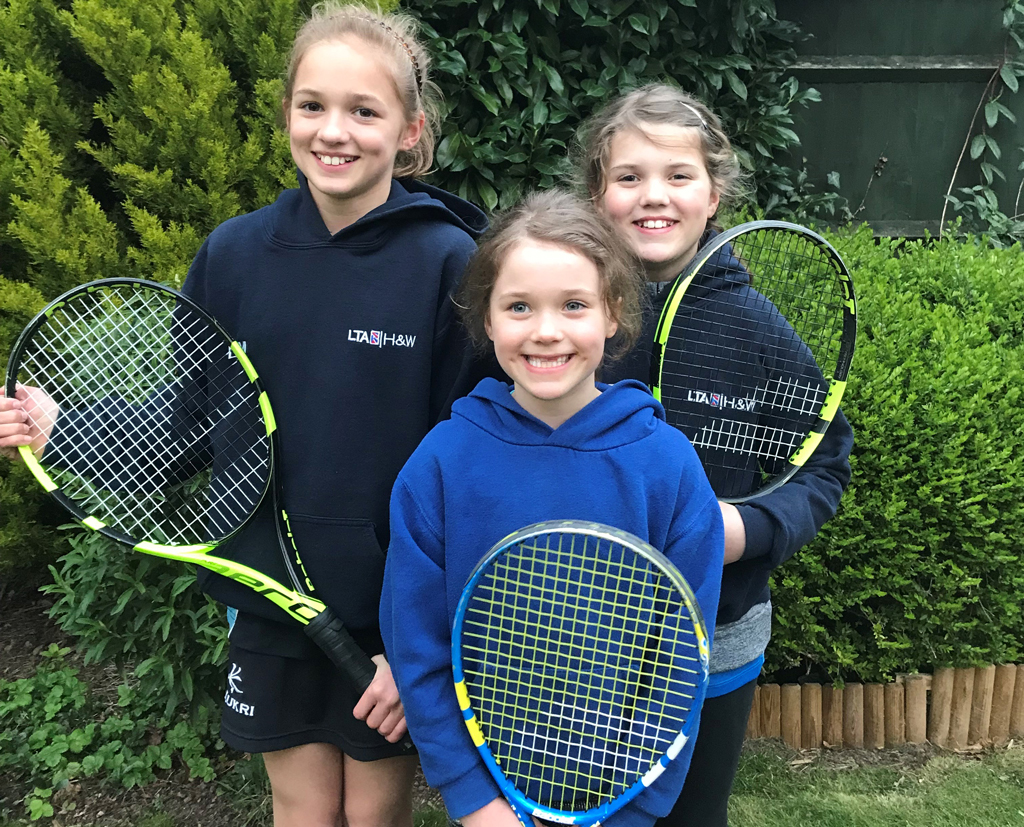 Three sisters, who are pupils at Malvern St James Girls' School and train at Manor Park Tennis Club, are celebrating after all of them secured places to play tennis for Herefordshire and Worcestershire.
Lilia plays for U12 county team and trains with the U14 county squad, Eva is reserve for the U10 county squad and Beth has been selected to be part of the U8 county squad. The sisters are all thrilled to have been chosen to represent the county and are looking forward to their forthcoming matches.
Benenden School Begins Building its New Hall and Music School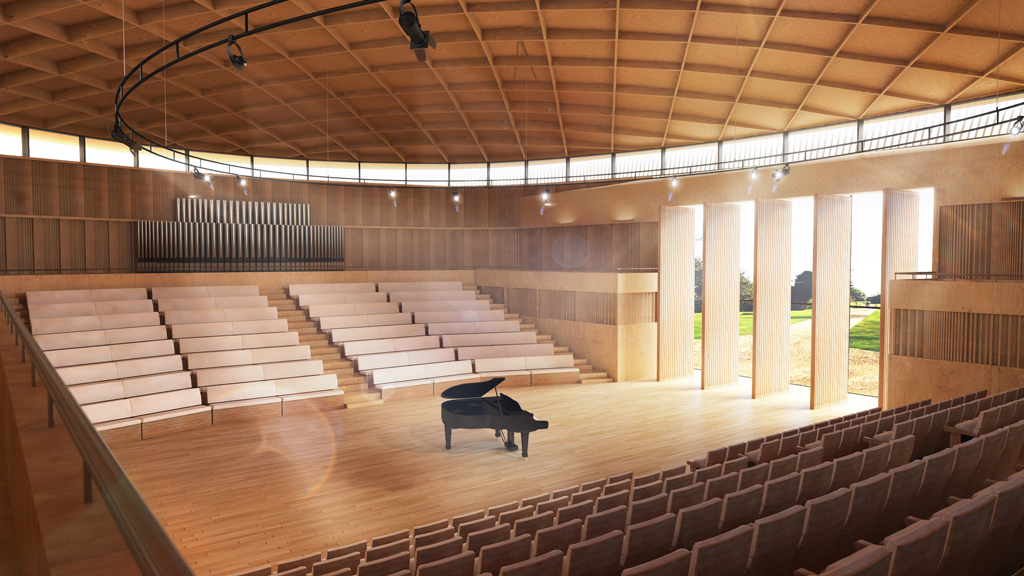 On Tuesday (26 March) Headmistress Samantha Price formally began the demolition of the existing Hall, signalling the start of the most ambitious construction project in the School's 96-year history.
Benenden has outgrown the current Hall, which was built in 1938 when the School comprised 200 pupils. Benenden now numbers 550 girls, with 300 staff. It will be replaced by a spectacular new School Hall and state-of-the-art Music School.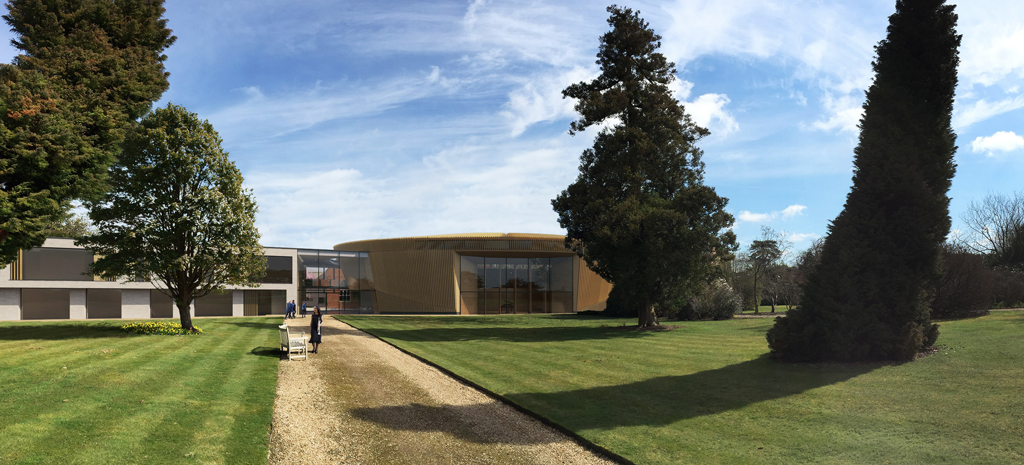 The £19 million project is scheduled to be completed in late 2020 and is the flagship investment of the School's Centenary Vision, a programme of enhancements to Benenden's curriculum and facilities ahead of its centenary in 2023.
Headmistress Samantha Price said: 'Today marks a significant day in Benenden's history. The Hall and Music School are at the very heart of school life and this redevelopment will dramatically enhance the experience of each and every Benenden girl for generations to come.'
'We are equally pleased that, through our multi-purpose new Hall, we will be establishing one of the foremost concert halls in the South East which will be available for use by the community.'
Oundle School Appoints New Director of Sport
Oundle has announced that Nicholas Beasant will be joining Oundle School in Northamptonshire as Director of Sport from September 2019.
Nick has been Director Sport at Charterhouse for the last five years, before which he held a number of senior positions in the leadership of Sport at the University of Exeter. He was a National Team Manager for England and Great Britain Hockey for nine years.
He commented: 'I am delighted to be joining Oundle at such an exciting time for sport within the School. The Sports MasterPlan is helping to deliver such an ambitious and inclusive vision for pupils as well as establishing the school's facilities at the heart of the community within which it sits. I look forward to bringing my enthusiasm and own experiences to the role of Director of Sport when I start in the autumn.'
The Sports MasterPlan has been designed to support sport at a top competitive level whilst catering also for a multitude of sports and leisure activities at all levels. Facilities due to open in 2020 include a new Sports Centre with a 50m swimming pool, an eight court sports hall, three flexible studio spaces and a multi station fitness suite. Facilities already open include two additional Astro pitches, an athletics track, multiple outdoor courts and a cricket pavilion with forty (grass and artificial) cricket nets.
READ MORE: What's New? Brexit, Leadership and the Refugee Crisis