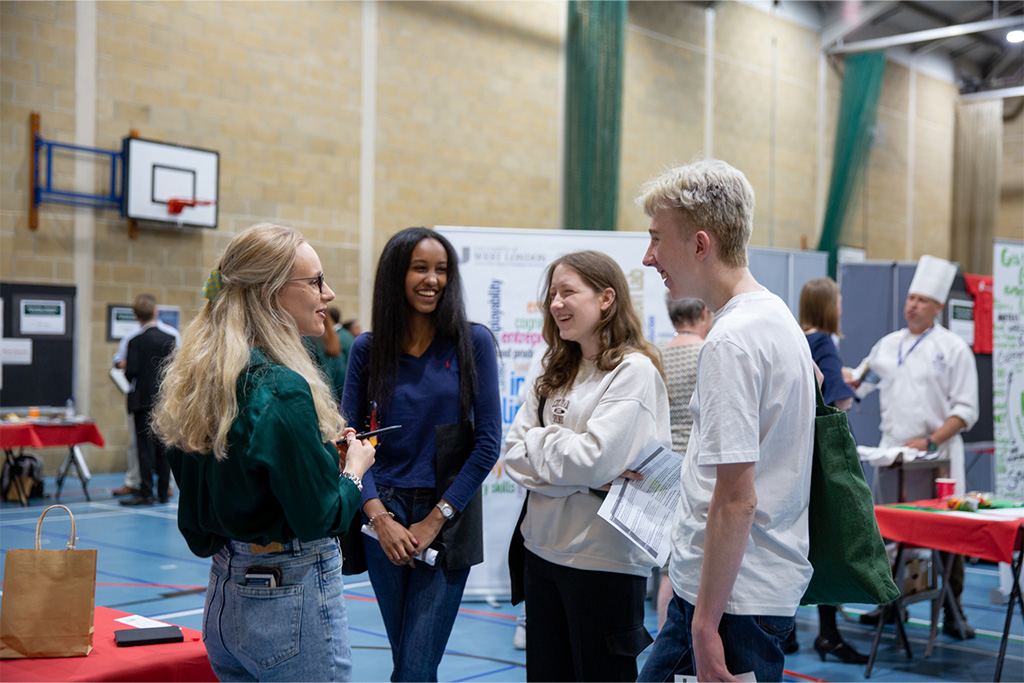 St Benedict's Careers Fair 2022
Representatives from over 120 organisations offered insight and advice to St Benedict's students on a wide range of careers, including medicine, engineering, law, teaching, marketing, architecture and journalism, at St Benedict's Careers Fair.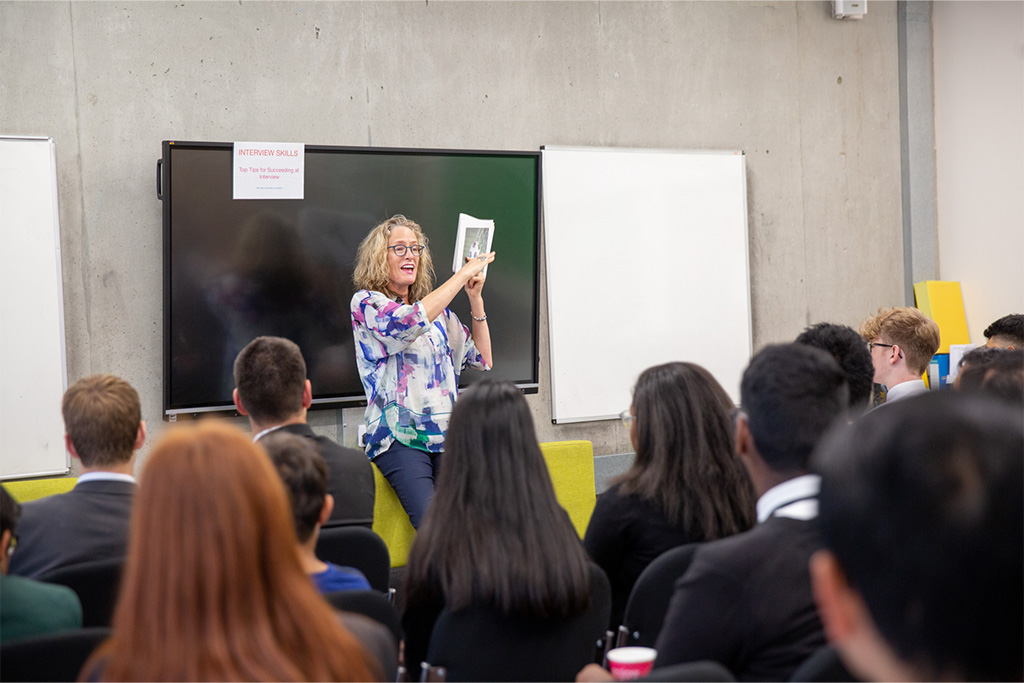 Hundreds of St Benedict's students toured the many stands at the biennial event, which were staffed by parents and Old Priorians (alumni), as well as an impressive array of local, national and international organisations – including BBC News, Sky TV, Ernst & Young, PwC, Guy's Hospital, and the New York Times. Six Speaker Presentations covered a range of themes, such as interview technique, finding your first job, studying medicine, law, and apprenticeships.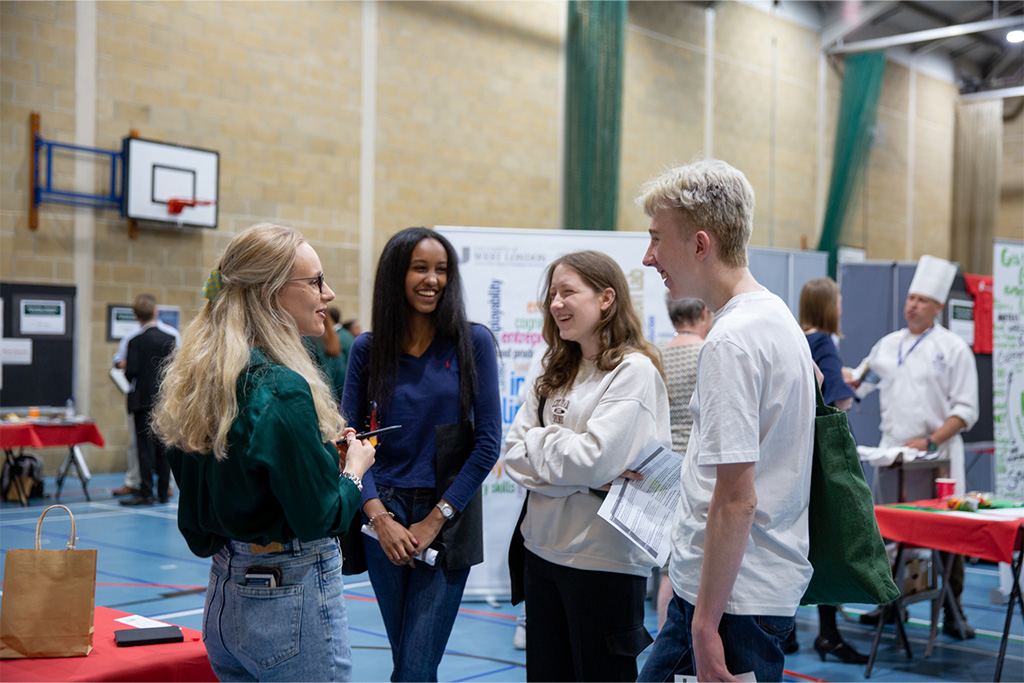 Head of Careers at St Benedict's, Sally Hopgood, said: 'With 120 mentors available over 120 minutes, six key speaker sessions and one beautiful summer's evening, we are incredibly thankful for the kindness and guidance shown by those who gifted their time to benefit current pupils. We are grateful for the willingness of former pupils to share their journey from St Benedict's; and grateful for those companies and organisations with whom we are forging such fruitful partnerships.'
The Headmaster of St Benedict's, Andrew Johnson, said: 'The Careers Fair was a terrific opportunity for our students to think about what their skills and talents are, and which of the many career pathways they may like to pursue in the future. We are hugely grateful to the many parents and alumni who gave up their time to exhibit at the Fair.'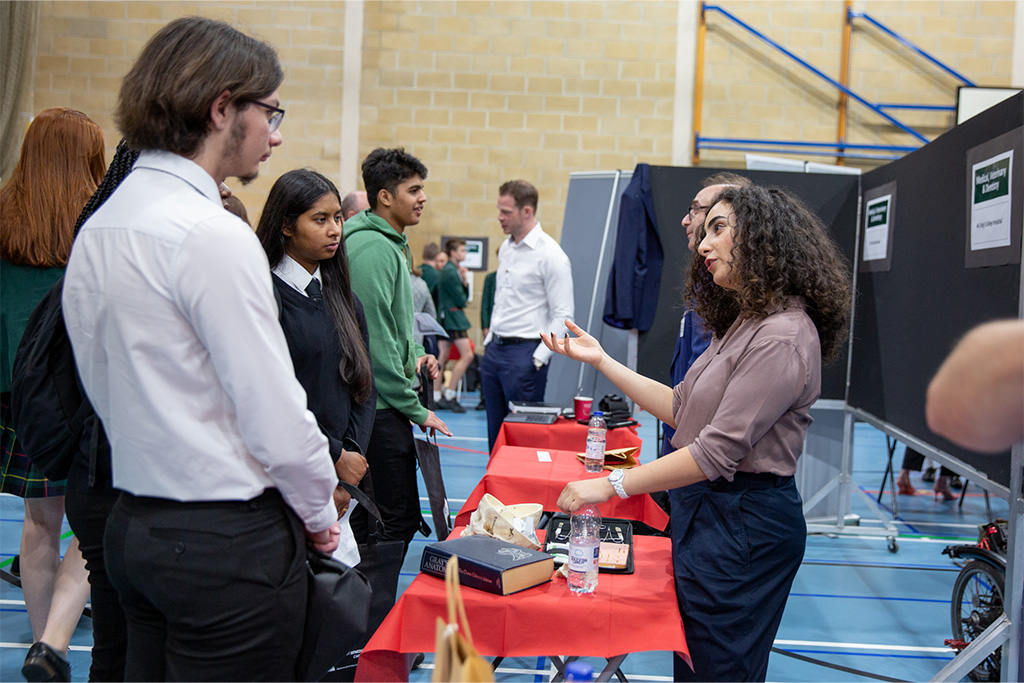 In addition to St Benedict's pupils, the Careers Fair was attended by students from Sacred Heart High School Hammersmith and Cardinal Wiseman, through the Emmaus Partnership of west London schools.
See St Benedict's online listing here.