Success for The Leys School Pupil
Year 13 pupil at The Leys School, Ben TB, received a Highly Commended award in this year's Trinity College Gould Prize for English Literature. This is an impressive achievement as only 20 are chosen from more than 200 applicants from all over the world.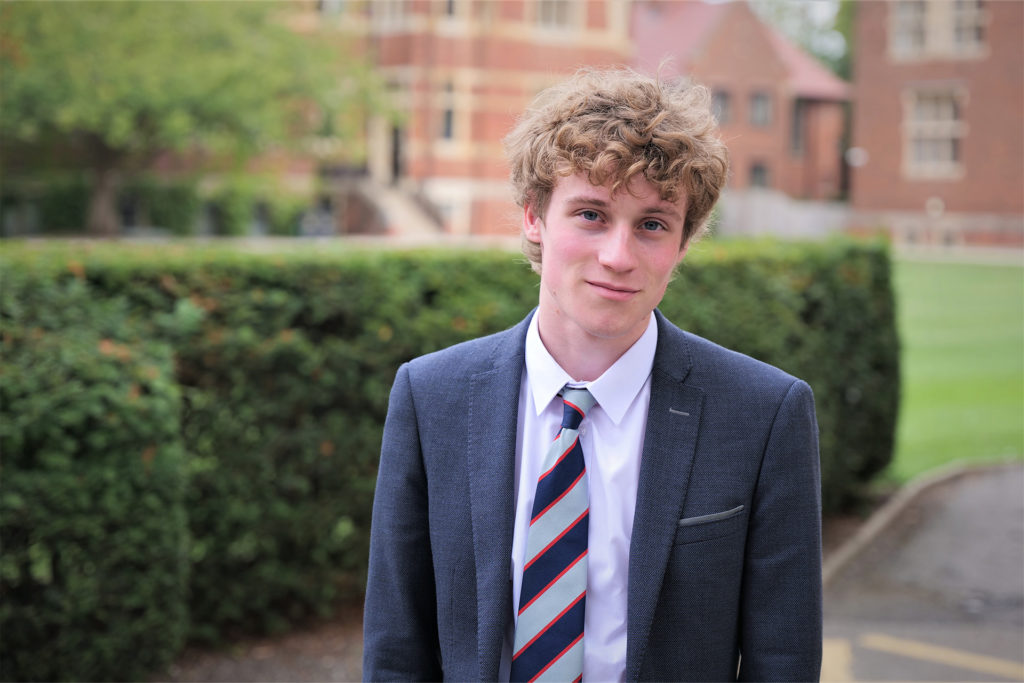 The Gould Prize is an annual competition aimed at talented Sixth Form students with an interest in English Literature and aspirations to study English courses at university level. The aim is to encourage further reading around the subject and to recognise the achievements of high-calibre students, as well as those who teach them.
Applicants are required to submit an essay on a topic chosen from a list provided. Ben chose to write about the theme of 'time' and focussed on 'Never Let Me Go' by Kazuo Ishiguro. Ben commented: 'I was looking for an opportunity to write a structured essay to help enrich my personal statement and found this competition when searching online. I worked on my essay during my summer holiday in France, reading and writing in a café with questionable wifi! I really enjoyed the process and it feels great to have been highly commended.'
Ben was invited to Trinity College for the prize-giving ceremony, which also included lunch and a tour of the college. He added: 'It was a great opportunity to meet the Head of English and some of the tutors at Trinity College as I will be applying for Cambridge University later this year. In the future I hope to pursue literary criticism and journalism, and this whole experience has really confirmed my passion for the subject.'
See The Ley's School online listing here.