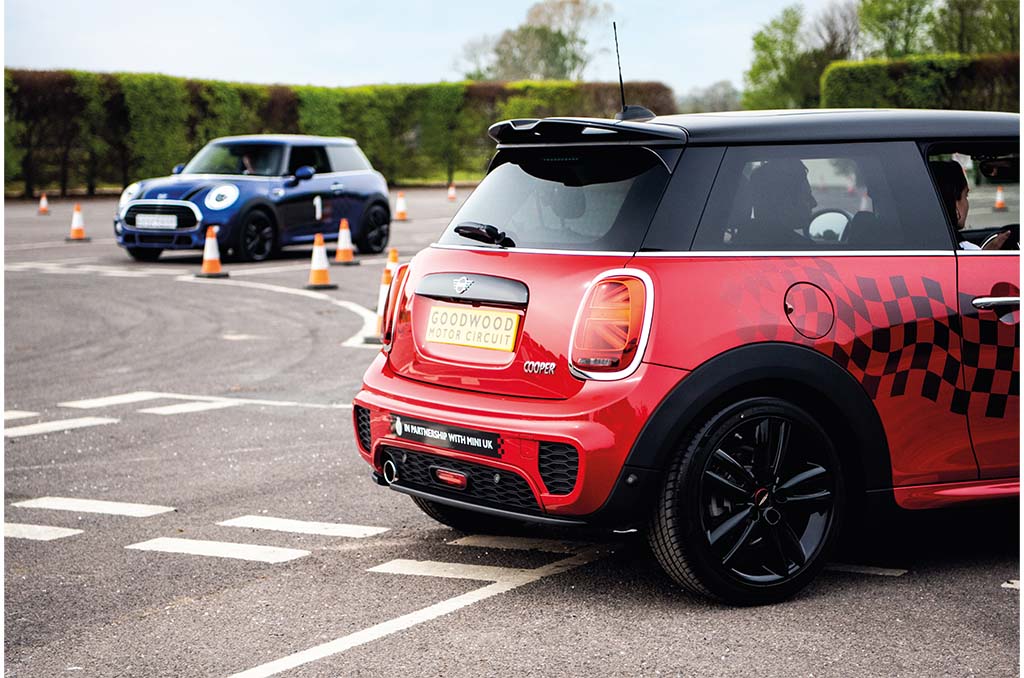 Rowena le Poer Trench and Kit Mackay try driving lessons at Goodwood Motor Circuit, West Sussex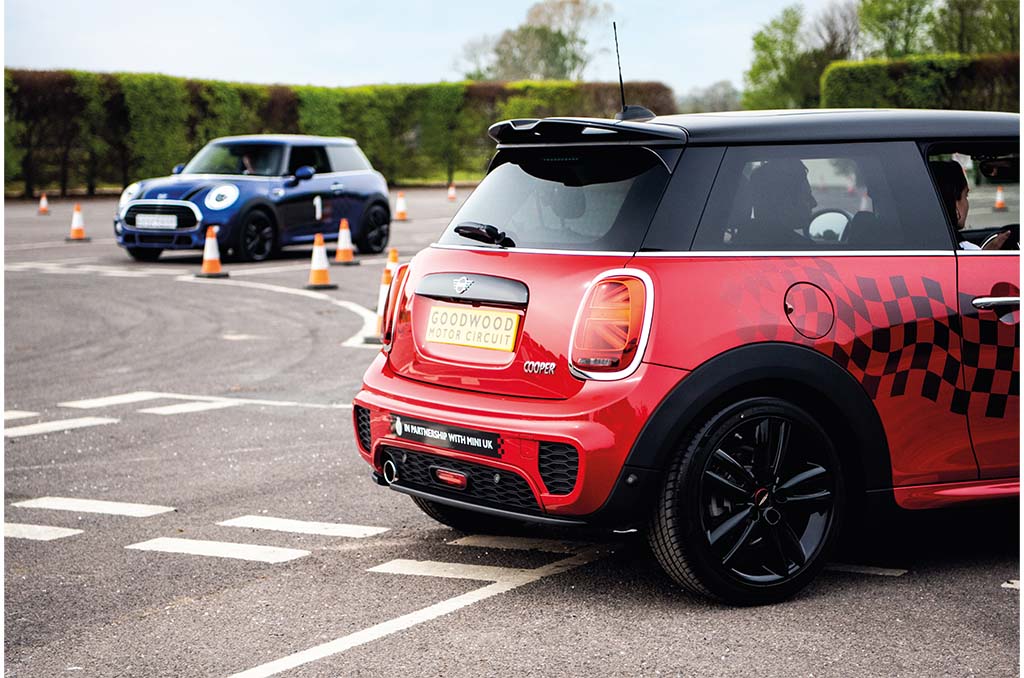 Rowena
I've been dying to start driving so I was really happy to have a go without even needing my provisional license. Goodwood offers three driver experiences as a course, each one hour long and designed to build your skills and confidence. When you have completed all three, you can graduate from the programme and can drive a full lap of the 2.4-mile historic Goodwood Motor Circuit. 
Arriving at Goodwood is exciting; there are glamorous cars everywhere and the constant noise of engines roaring round the track. We were given cute Minis to learn in, away from the main stands; we each had a patient and qualified teacher waiting inside. With only three learners in the driving zone at any one time, there was no worry about bumping into each other although the cones which had been placed for us to weave around were not as lucky.
My instructor, Steve, settled my nerves before we started and ran through the controls. The Mini is a manual so there was lots to get right. Then we started actual driving. I was tentative to start but my confidence came on in leaps and bounds; he had to tell me to slow down at one point.
We practiced changing gears and cornering, learning to handle the car – and of course carry out an emergency stop.
The hour went far too quickly. Both of us could have carried on all day. But we had one treat left: a Hot Lap (£49 for 50 minutes). This was three circuits around the race track in a high powered BMW with a professional driver. It was really thrilling and a good reminder of what we could aspire to, if we finished learning and took our actual tests.
Kit
The Goodwood driving experience was absolutely amazing. On arrival we were escorted to a paddock of very cool Minis in red, white and blue (perhaps for the Jubilee!). Rowena and I were then introduced to our individual instructors. My driving instructor, Jamie, was extremely considerate of my limited skills and was very calm and collected. 
I understood the basics surprisingly quickly, and by the end of the hour, I had mastered driving in many facets. I could reverse, park between bollards and whizz between parking cones. Another three lessons from Jamie… and a couple from a local driving school and I think that would be another skill mastered. 
That was not all Goodwood had in store for me. It was time for Hot Laps! We then went to meet Aiden, who is a racing car driver, who sped me around the immense and impressive race track at the speed of light in his very souped-up BMW.
I absolutely loved the day at Goodwood and urge anyone my age to go to explore driving as a whole.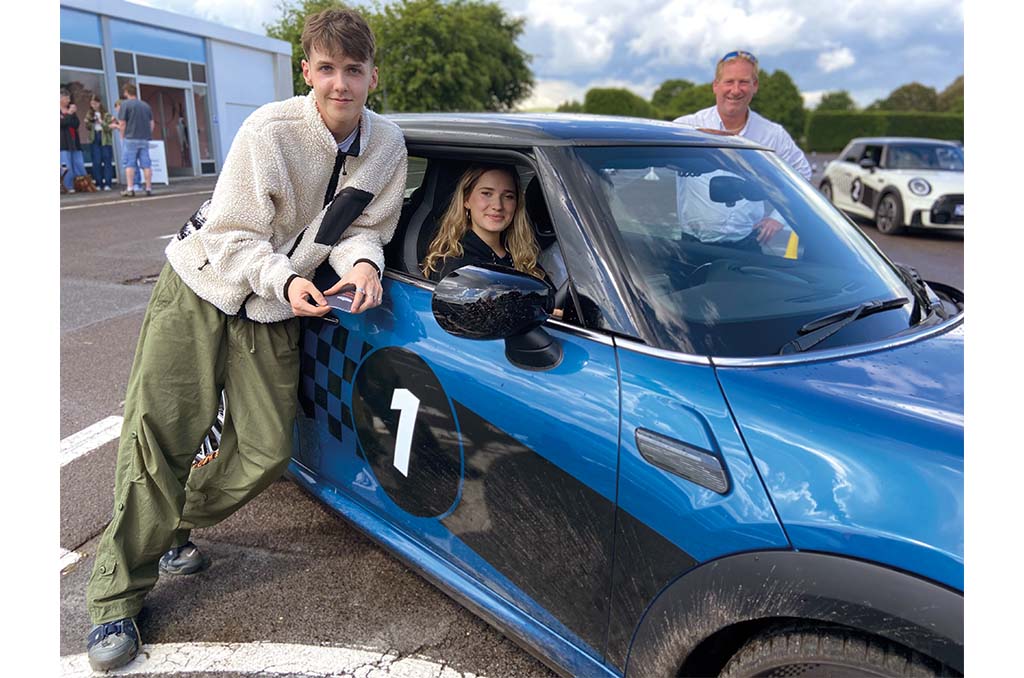 Teen verdict: 'Absolutely amazing.'
Parent verdict: 'A safe and fun way to find out what it's like behind the wheel.'
The Goodwood Young Driver Experience, £119 for one hour-long session.
The course is open to under 17s, who must be 1.5m tall or over.
The Goodwood Estate, Chichester, West Sussex, PO18 0PX. 01243 755055;
www.goodwood.com/experiences/driving/young-driver/learner-experience/