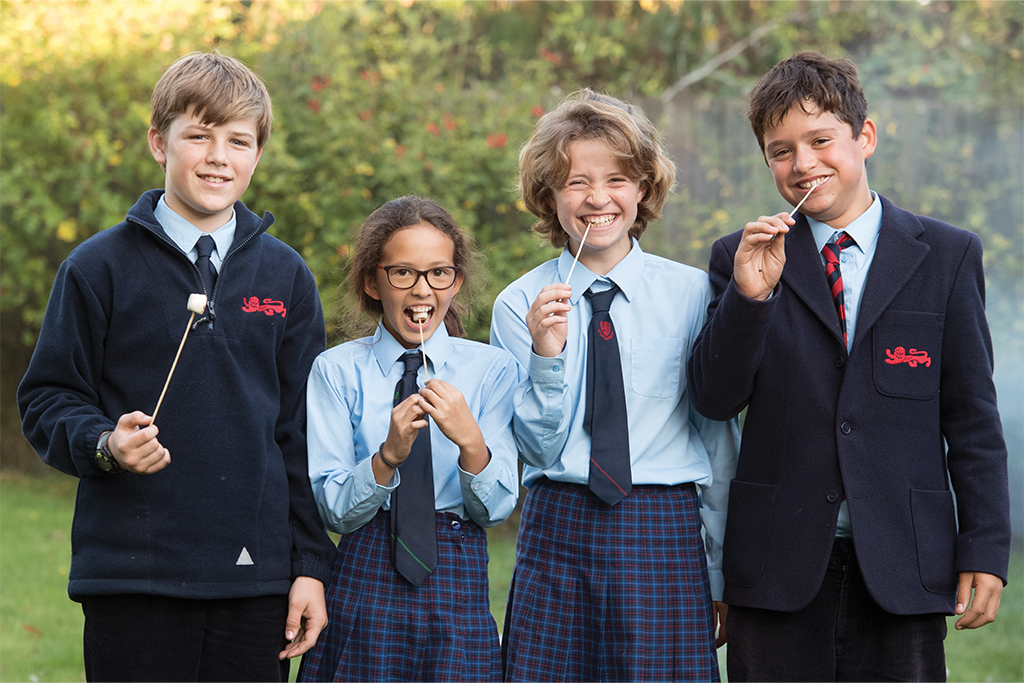 The exodus from London post-pandemic is a win-win for country prep schools, says Anna Tyzack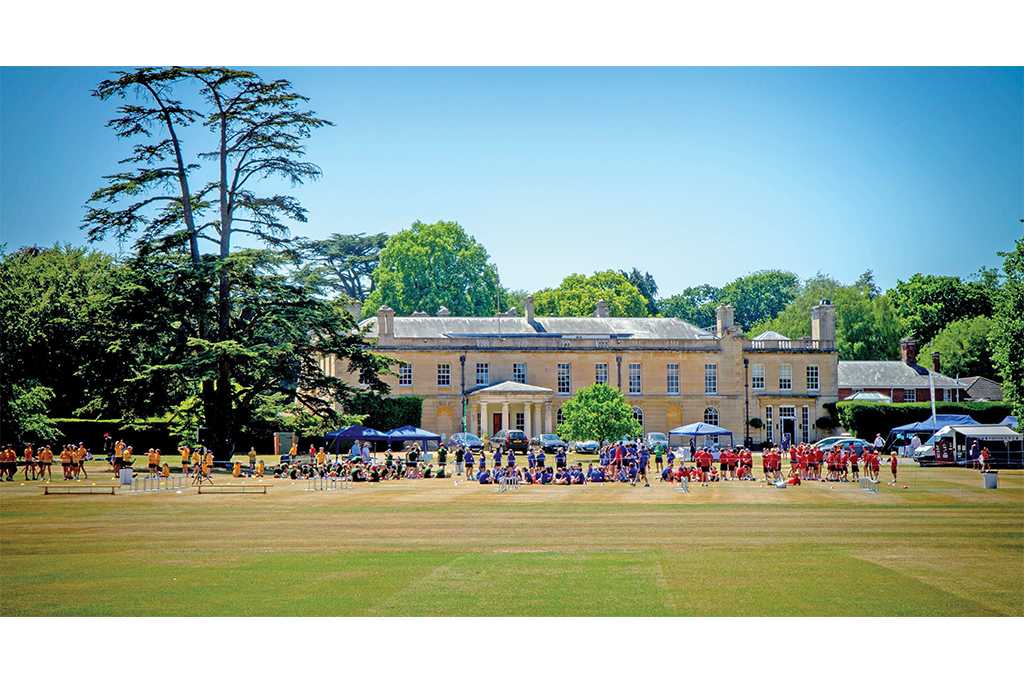 Since the pandemic took hold in March 2020, even the most deep-rooted London families have been plotting their escape. Space and fresh air are now the priority, maintains Annabel Elliott of Jess Simpson Property Search, prompting a scramble for large houses with lawns, within reach of good prep schools. 'Viruses create a desire for space,' Elliott explains. 'A couple of acres and a pool are more attractive than ever, as is an annex in the garden that can be used as an office and a local prep school with woodland and sports fields.'
The Home Counties, in particular addresses within an hour of the capital, have been the obvious destination for London leavers who still have to show their face in the office. Jessie Lamb and her husband John-Paul, who both work in finance, made a snap decision to relocate from Wimbledon to a hamlet near Godalming in Surrey this summer, a move they were already planning, albeit for a few years' time. 'The pandemic brought things into perspective – we thought why wait when we're going to do this anyway?' Lamb says. 'We are both able to work from home two days a week now, so the commute doesn't seem so daunting.'
In less than a month, they sold their four-bedroom Wimbledon home for £1.2 million; their new house cost roughly the same with five bedrooms, an acre of garden and a pool. 'We've been amazed by how many like-minded London families are moving out in our direction,' continues Lamb, whose two daughters have moved from their London primary school to a local prep school. 'We loved our London life; now we have to drive to shops and school but it's worth it for the extra space, the cheaper private school fees and the peace,' she says.
Demand for accessible country houses in West Sussex, Kent and Buckinghamshire has also increased and, according to property finder Ben Horne of Middleton Advisors, rural Hampshire is also more popular than ever. 'Hampshire combines stunning and varied countryside with a significant number of highly regarded prep and secondary schools,' he explains. Village houses around the market town of Stockbridge on the River Test are particularly desirable, he says, where parents have the option of Farleigh School, plus the prep and secondary schools of Winchester and Salisbury.
For parents who are able to work from home for at least half the week, villages in Wiltshire, Gloucestershire and Oxfordshire, with commute times of less than two hours into London, are also popular. Horne has secured a number of properties within reach of Dauntsey's School in Market Lavington, Wiltshire, for example, while the Cotswolds prep schools have been magnets for London leavers, according to Harry Gladwin of The Buying Solution. 'They can have London levels of education but with extra space and fantastic sports facilities,' he explains.
Kitebrook and St Hugh's are popular "Daylesfordshire" prep schools, while Winchester House, Carrdus and The Dragon are good options for those based on the Oxfordshire side. Beaudesert Park draws families living around Cirencester. 'Cheltenham Prep is also in demand, especially as its the feeder school to the renowned Cheltenham College,' adds Elliott.
She recommends those who are struggling to find a house in Gloucestershire or Oxfordshire to widen their search across the border into Warwickshire. 'Just being that little bit further away may give a few more properties, a little less competition, and more space for your money,' she says.
Deeper into the West Country, Jo Henry of Jess Simpson Property Search is finding homes for London families who don't need to be in London on such a regular basis. Around trendy Bruton and Frome they find cheaper house prices and an abundance of top tier schools – prep schools like Hazlegrove, Sandroyd, Hanford, Port Regis and Sherborne Prep for example, and senior schools Kings Bruton, Bruton School for Girls, Sherborne Girls', Sherborne School and Leweston. 'The state system also provides good options with Sexeys in Bruton, Ansford in Castle Cary and Gillingham and The Gryphon for those looking to locate in the rolling North Dorset countryside,' Henry continues.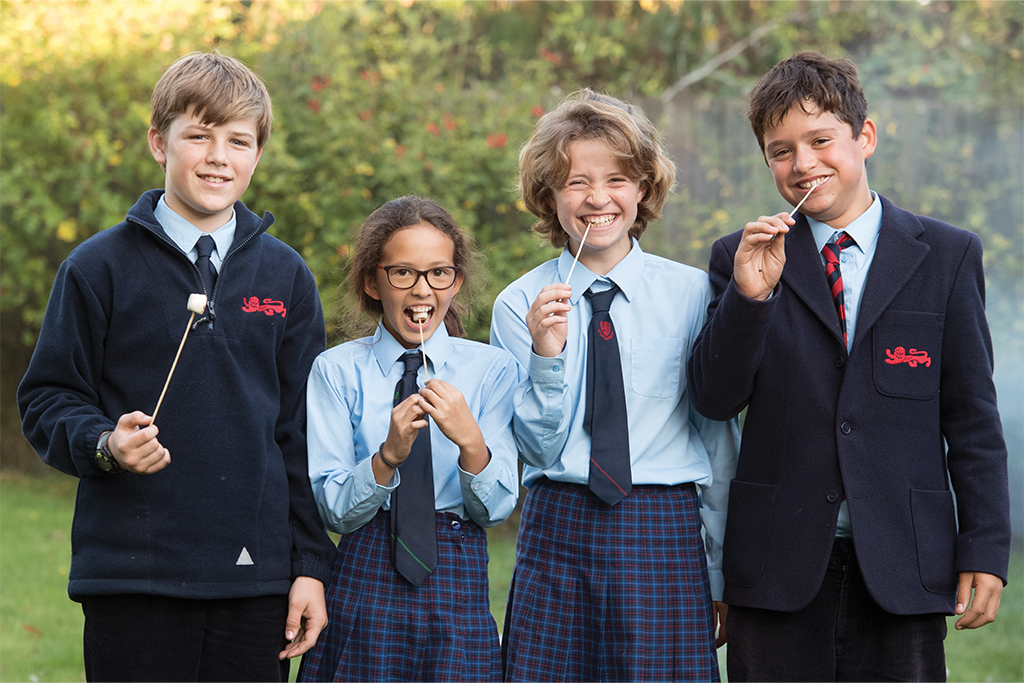 In the stampede to secure a home, it's important not to overlook fundamental considerations such as commuter routes and school run times, warns Gladwin. 'Half an hour used to be the maximum travel time, but many families are driving anything up to 45 minutes each way, which is a far cry from walking to school in London,' he says. As a result, many families are considering moving closer to the school once the frenzy has died down, and inevitably there will be those who find the extra time in the car so odious that they will retreat back to town.
What of those left in the capital? There's an exodus going on there too, says Will Pasquali of Hamptons, from more densely populated areas to leafy neighbourhoods with fast links to the City, such as Clapham Old Town, where there are leading prep schools such as Eaton House and Thomas's, and the largest houses have gardens with space for a pool and tennis court.
There is also a high level of demand for family homes in the streets bordering Richmond Park, Kew Gardens and Hampstead Heath. 'We're seeing a huge appetite for single family homes with large gardens in more village-y locations,' explains Rory Penn, of Knight Frank's Private Office. 'London has retained its position as a safe haven for investment.'
The Lambs are still reeling about their shock move out of town but already Jessie wishes they'd done it sooner. 'I worried about feeling isolated but our neighbours in Surrey have taken us under their wing,' she says. 'I've told the girls we can go for a weekend in London whenever they like but so far they've been too busy in the pool and playing with our puppy in the garden.'
READ MORE FROM AUTUMN/WINTER 2021
Out of Touch | Empower Our Children