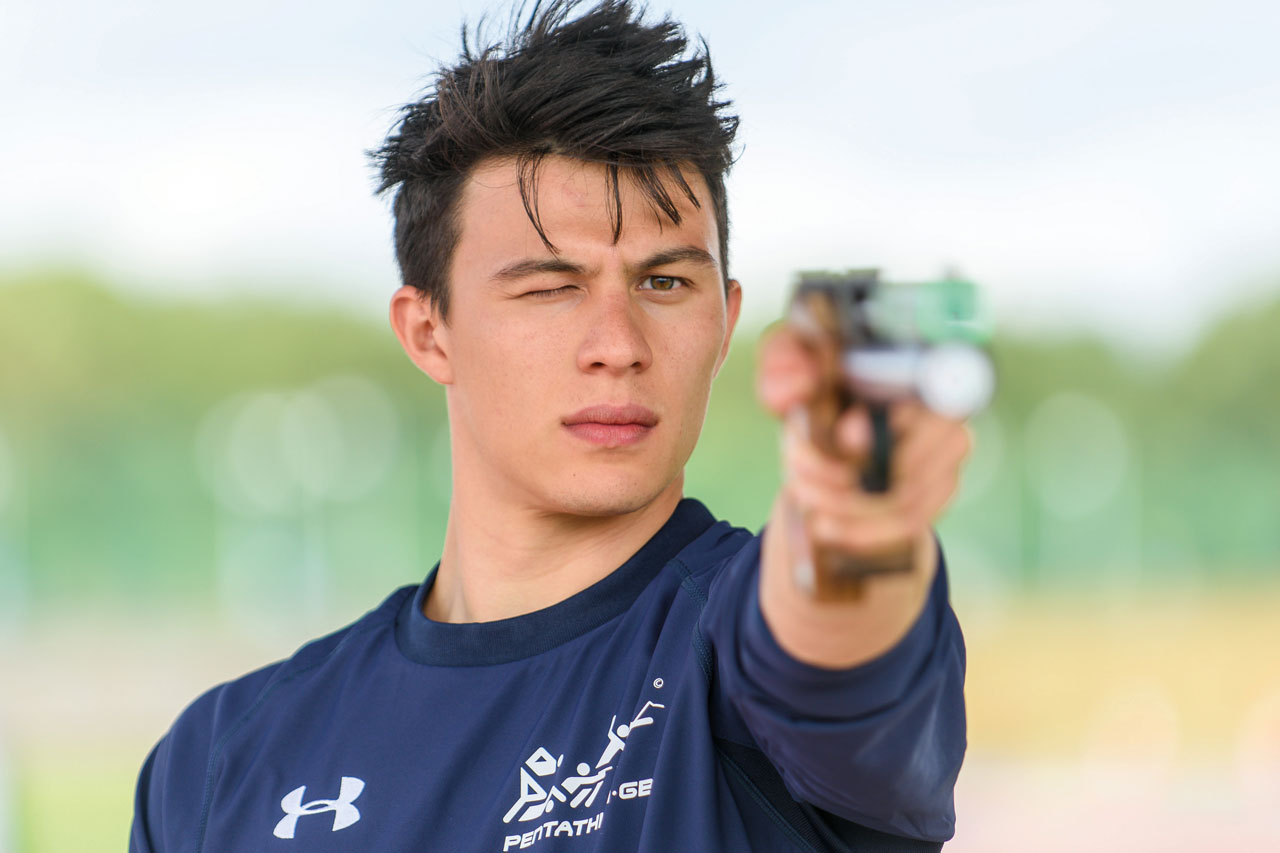 The Pentathlon: A Thoroughly Modern Sport
The pentathlon, and its family of linked multi-sports, is giving traditional team sports a run for their money in independent schools, according to Sally Jones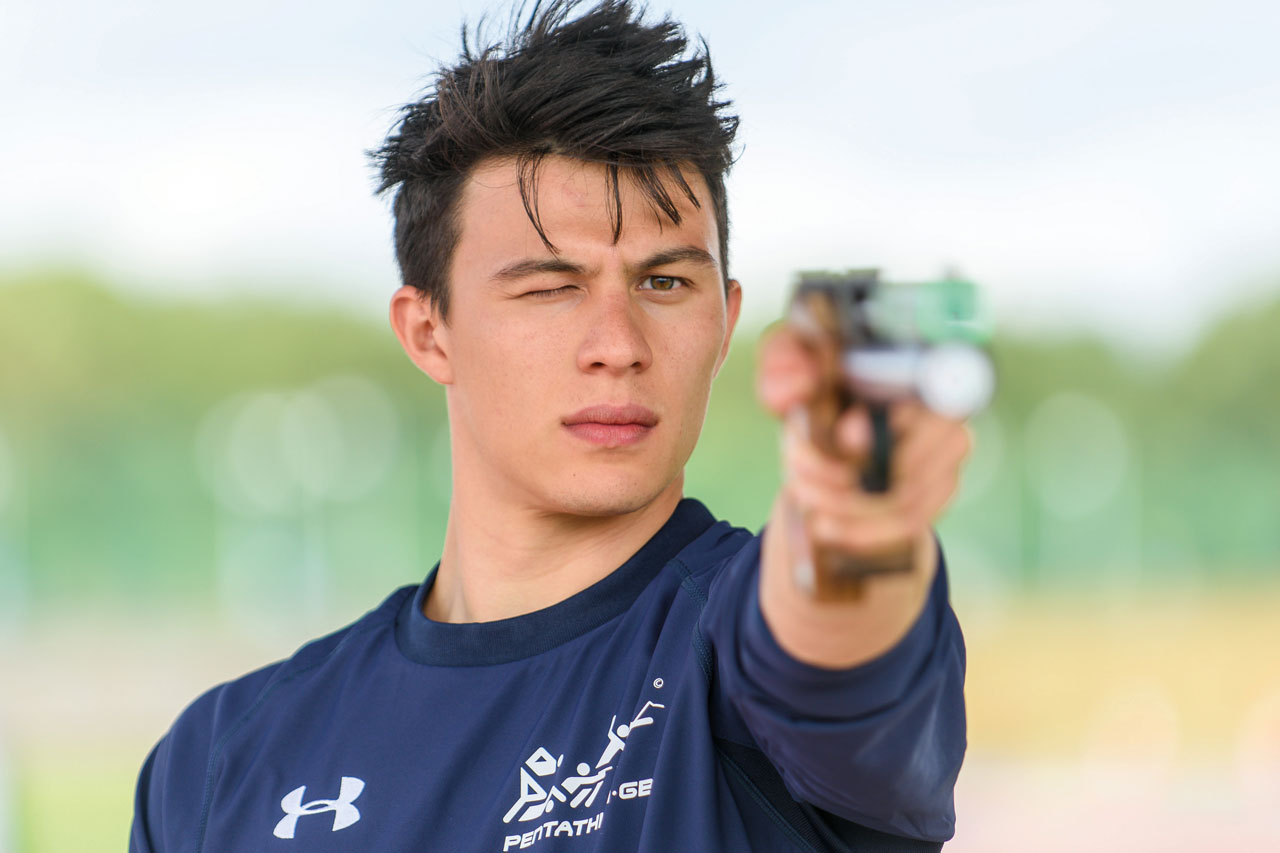 Joe Choong, a pupil of Whitgift School
As British doctor Stephanie Cook strode home, blonde ponytail flying, overtaking seven rivals to snatch gold in the inaugural women's Modern Pentathlon at the Sydney Olympics in 2000, with teammate Kate Allenby taking bronze, it captivated a worldwide audience. Here, for the first time, were women excelling at this rugged multi-sport incorporating the five military-style disciplines of running, riding shooting, swimming and fencing; long considered the preserve of the ultimate (male) all-rounders.
The sport garnered unrivalled publicity. GB men's sides had already taken Olympic medals: gold in 1976 and bronze at Seoul in 1988, while the women have now won five medals, most recently individual silvers for Heather Fell at Beijing in 2008 and Samantha Murray at London in 2012. During the sport's early days, most of its stars came from army backgrounds. This reflected the founder of the modern-day Olympics, Baron Pierre de Coubertin's vision of a contest simulating the experience of a 19th-century cavalry soldier behind enemy lines: riding an unfamiliar horse, fighting foes with pistol and sword, then swimming and running to return to his own troops.
Now, however, modern pentathlon, and its family of linked multi-sports, is becoming increasingly dynamic and professional. In 2009 the combined laser-run (competitors shooting down five targets with a laser pistol, followed by a run, a sequence completed four times. The first competitor home is the winner) replaced the old shooting and running sections to provide a thrilling finale. The exciting and accessible laser-run is becoming a popular event in its own right, with new recruits then trying other disciplines, such as modern biathlon (swim and run) and modern pentathlon (swim, fence, ride and laser-run.)
Independent schools are proving a major launch pad for future Olympians, with both their own pupils and others using their fine facilities and coaches. Although multi-sports seem more individualistic than traditional team games like hockey and rugby, there is a strong team element. Most pentathlon competitions involve national, club or school teams, as well as individual events and relays. Rossall School, Lancashire, where Steven Mason, who has competed internationally, heads the Pentathlon Academy and Community Club, launched in 2015, already boasts three national age-group titles, including the Under-17 team championship in modern triathlon (swimming and laser-run.)
An equestrian at Millfield School, Somerset
'We're a good all-round sporting school,' says Mason. 'Children come here on sports scholarships or as fine rugby players, then some take up biathlon or triathlon which boosts their performance in other sports. We now get curriculum time to do laser-run shooting sessions in PE lessons and often the less athletic kids discover a real talent for it and develop their running to take part in laser-runs.'
'Modern pentathlon isn't for everyone,' added Rossall's director of sport Jack Cropper, 'but the different disciplines help us develop well-rounded athletes who can turn their hand to all the major sports as they have so many applications and improve sporting performance across the board. We've got several internationals in school at the moment and at least one future superstar.'
Sporting powerhouse, Millfield School, Somerset, has produced stars including GB bronze medallist Dominic Mahony and Ireland's Arthur Lanigan O'Keefe, European pentathlon champion in 2015. Mhairi Spence, world modern pentathlon champion in 2012, leads the Pentathlon Club at Ashford School, Kent where she and youth internationals James and Tom Wilton are proving inspirational role models for scores of youngsters, from the school and surrounding area. Internationals Zoe Davison (a former Wycliffe College, Gloucestershire pupil) and Old Oundelian Jess Varley, who now trains at Pentathlon GB's National Training Centre in Bath, have also come through the independent school system.
Other schools hosting major modern pentathlon academies include Whitgift in Croydon, Wellington College in Berkshire and Plymouth College, where highly rated British youth internationals Georgina Mitchell and Annabel Denton train alongside top young pentathletes from Europe, Africa and the Caribbean. With growing numbers of elite youngsters coming through, the sport's national governing body Pentathlon GB aims to create 20 academies by 2020.
Leweston School, Dorset, which is going co-ed in September 2018 and is renowned for its strong riding team, also hosts an academy and Community Pentathlon Club.
'We have around 40 of our prep and senior school kids on the programme from eight-years-old upwards,' explained head of pentathlon Mick Flaherty, 'and scores of other children.' Ten Leweston girls and 20 club members under 19 already compete in full pentathlons, including the riding, probably the hardest discipline to teach. Luckily some pupils come through Pony Club tetrathlons and have their own ponies, which encourages our non-Pony Clubbers to ride well. For the youngest, the riding section consists of nine low show jumps and courses become longer and more demanding in higher-level competitions.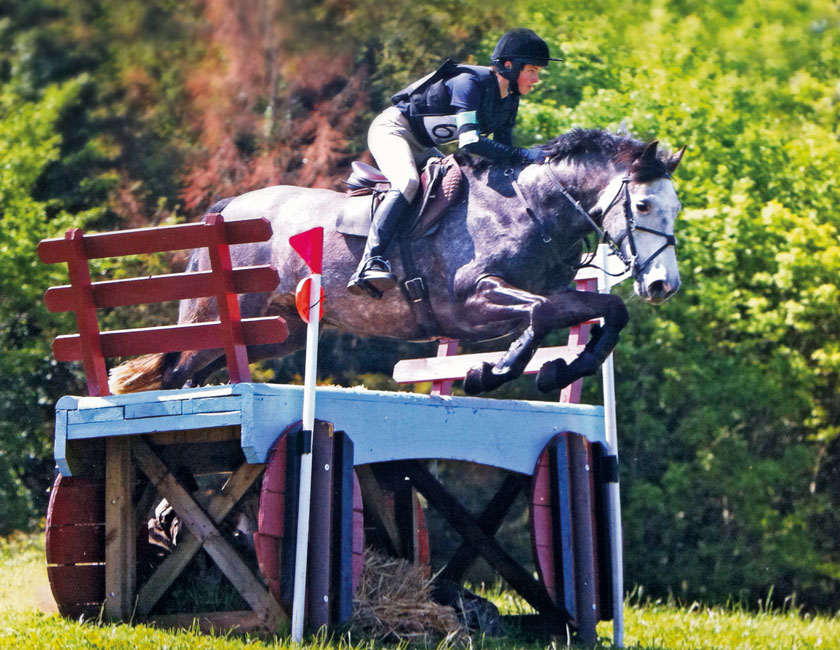 Junior pentathlon competitor Sherborne Boys' School pupil, George Case
'Doing full pentathlon takes dedication and hard work. Our performance pentathletes get a weekly programme of at least two disciplines each day, including early morning swimming and fencing but if they're tired or overwhelmed with homework, it's fine for them to miss the odd session: we monitor them pretty well.'
The club includes junior international George Case, 16, who has won national Under-17 titles in events including modern tetrathlon and laser-run, plus the European triathle (shoot, swim and run).
Case, British Under-19 number two, attends Sherborne School where he does his cross-country training. He came into pentathlon via Pony Club tetrathlon, then trained at Leweston before being selected for the World Class Talent Programme. His life is now a whirlwind of trips to international competitions and specialist training in the different disciplines, with his parents acting
as chauffeurs and providing the support squad.
'Sherborne Boys' School has always supported and encouraged George over the years,' says his father Nick. 'They've been really flexible with his school work, giving him more time when necessary to catch up when he's missed homework or lessons.'
Britain's top male pentathlete Joe Choong, 22, trains full-time at the National Centre in Bath where he also studies Maths. He discovered the sport at Whitgift School, aged 14, through the academy founded two years earlier by Olympian Kate Allenby. Allenby now coaches at Prior Park School, Bath and its prep school, Paragon.
Choong exceeded expectations with a sensational tenth place in Rio and sixth at the 2017 World Championships in an endurance sport where many competitors don't peak until their late 20s. He won an academic, sporting and musical scholarship to Whitgift, already a nationally ranked freestyle swimmer and gifted rugby player. His outstanding biathlon (run and swim) times particularly impressed Whitgift's head of pentathlon, Charlie Unwin, as good swimmers rarely excel as runners because of the different muscles required. Once on the pentathlon squad, Choong quickly won numerous national junior titles, thanks partly to his fencing coach, former Czech international Michal Janca.
'Michal teaches tactics and the mental side brilliantly, so I can predict how opponents will react,' said Choong. 'He and all the top coaches radiate excitement and enthusiasm and expect you to try 100 per cent in sessions and have fun too.
'Whitgift's given me a tremendous grounding in pentathlon, probably the most demanding sport of all. The hours and dedication required are huge when you're juggling a tough academic schedule too. Schools like mine, though, give ambitious pentathletes the technique, discipline and time management skills that could mean an Olympic medal. These skills are equally crucial for pupils, who are simply training for their first-ever laser-run. Whatever level you're at, they're a gift for life.'
READ MORE: The Best British Schools for Sport  | Musically Minded Independent Schools | Five of the Best School Libraries