Time for English to Turn Over a New Leaf
By Emily Weatherby, Head of English at Bryanston
It helps to develop comprehension, enquiry and awareness. It provides the building blocks for creative thinking, personal expression and insightful interpretation. It fuels curiosity, intrigue, cultural awareness and ingenuity. And it provides skills that are not just transferrable, but that are also bankable. With such a breadth of influence and intrinsic educational value, English has always glowed as a core A-level subject – until now, it seems.
The warning signs have been around for some time, but the alarm bells are now ringing loud and clear in the ears of parents and teachers alike with the news that English has fallen out of the top ten most popular subjects at A-level for the first time. What is particularly concerning is that there was nearly a 10% reduction in the number of pupils studying English A-level in 2021/2 – representing the biggest ever year-on-year drop for a single subject. This is not a trend that I recognise in my own school where the popularity of English continues to grow. However, it still makes uncomfortable reading for any English teacher and should be a cause of concern across the wider teaching profession too.
Geoff Barton, general secretary of the Association of School and College Leaders, said that government reforms to GCSE English Literature were to blame for the national fall as students are put off the subject 'because of the grind of memorising large amounts of traditional texts.' Then, of course, there's the inevitable competition from computer screens.
The 'instant gratification', connectivity and dependency associated with the internet and social media not only compromise personal discovery and self-fulfilment, but also stifle the scope for imagination, creativity and empathy. Without quality downtime or the opportunity to reflect, contemplate or to read a book, there is an imbalance in the way young minds are allowed to develop. Aside from the mental health consequences of this digital saturation, creative thinking risks being strangled at source and 'traditional' reading becomes more associated with 'work' than pleasure.
In my opinion, this amounts to a tragedy waiting to happen for the next generation. We really mustn't lose sight of the need for balance nor what you might call the 'pleasure principle'. Children (and adults) actually like reading and, once inculcated, the reading and writing habit is both a vital tool and can provide deep joy throughout life.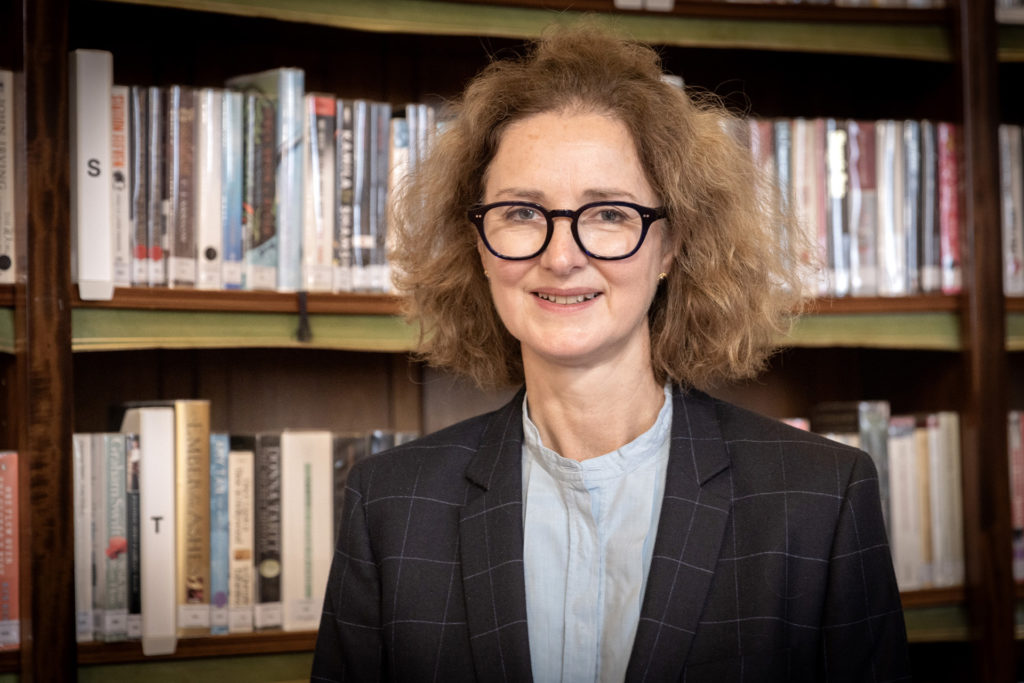 Seeing their child engrossed in a book, is one of the happiest moments for any parent. They could be anywhere – at Hogwarts or Blandings or M16 HQ – but you know they are in 'flow', with their attention fully engaged and their imagination given full play. Reading promotes mindfulness and brain development, develops language and emotions, and strengthens relationships. It is also far and away the best way for any child to cultivate their own personal interests and, as a way of building sympathy and understanding between people with different experiences, books are unrivalled. The book, after all, is a miraculous piece of technology. It's portable, inexpensive, it doesn't power down or glitch and gives you immediate access to the thoughts, ideas and creative expressions of people from other times and places. And it can give great pleasure too.
Personal interpretation is also a key quality in English. An examiner wants to know what a student thinks, so the ability to put feelings into words and to build a reasoned and considered argument are core skills. And those are skills that everyone will need in life – whatever other A-level subjects they choose, whatever their interests and whatever their chosen career. The written word is truly at the centre of our culture. That compelling political speech, that viral online article, that powerful legal opinion, that must see Netflix drama – all begin, to paraphrase St John, with 'the word.'
The power of the word, the influence of the book and the sense of fulfilment that comes from being able to understand complex and disparate feelings on the one hand and being able to articulate one's thoughts on the other are immeasurable. Perhaps more than any other subject, English has to be a learning experience for pupils where the qualities mentioned at the beginning of this feature are allowed to flourish and impinge on every other area of a child's education and personal development. For that reason, English needs to be perceived as an expansive and dynamic subject of study, not a test of memory recall or simply a 2023 repeat of what has gone before.
The growing popularity of the International Baccalaureate (IB) adds weight to this argument.
Many European and US universities recognise the importance of English and the study of literature beyond the age of 16 as consistent with the value of independent learning, reflection and inquiry. There is also mounting evidence that English A-level is increasingly chosen by students who wish to take a fourth humanities subject alongside STEM choices, with English and English-related degrees (such as journalism, law, film and theatre and media studies) remaining popular choices at Higher Education.
It's really a question of finding the right balance, thinking beyond the page and the classroom and showing contemporary relevance for those students about to enter the sixth form. Whether it's workshops with respected poets, authors and playwrights, reading material from other cultures, creative writing and poetry competitions, recitals, book clubs, literary societies, attending relevant stage and film performances or digital theatre experiences, English can be an inspiring, enriching and immensely fulfilling voyage of discovery. The onus is on the teaching profession to demonstrate just that. Only then can we expect the next generation to benefit from the diverse and deep value of a subject that should no longer be taken for granted.
Read more:
Forres Sandle Manor Raise Money for Charity | Strong Academic Standing at Solihull