20 Children's Books to Add to Your Library
Lower school librarian Peggy Travers shares her top 20 influential and international children's reads to celebrate the 20th World Book Day
Who better to turn to for a list of children's books than a school librarian with 20 years experience? Peggy Travers of ACS Hillingdon International School counts down her top 20 international children's books.
As a librarian at an international school, I get to see the effect books from around the world have on children first-hand. They help children understand and imagine other places, cultures and people. This in turn develops a sense of global citizenship, as well as those all-important reading skills.
From a boldly illustrated Japanese folktale to the British classic Harry Potter, there is something for everyone from different corners of the globe.
Picture Books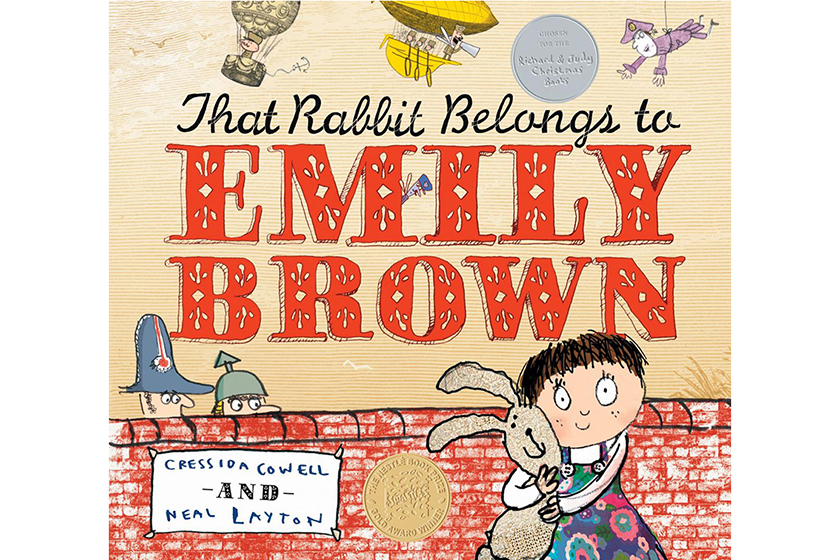 The adventures of Emily Brown and her toy bunny are continually interrupted by Her Majesty's henchmen, who are desperate to give her perfect toy to their young queen. Young children enjoy the repetition and high-stakes escapades in this clever tale.
Tiddler, the Story-Telling Fish by British author Julia Donaldson, illustrated by Axel Scheffler
No children's book list of mine would be complete without a Julia Donaldson and Axel Scheffler title. My personal favourite is Tiddler, the Story-Telling Fish. Donaldson's rhyming text works flawlessly and the real hero may be the power of the story itself.
Weslandia by American author Paul Fleischman, illustrated by Kevin Hawkes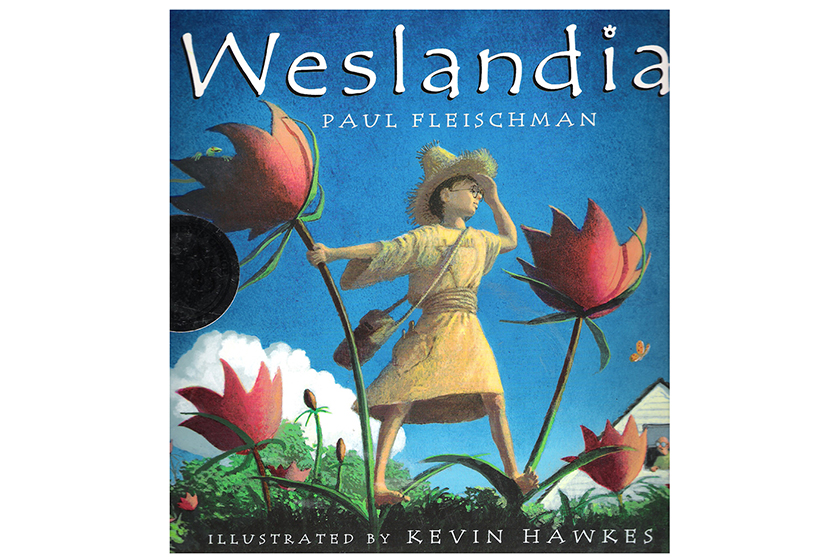 Wesley is perfectly happy doing his own thing, even if that means starting his own civilisation, and readers aged seven to nine should be inspired by his determination and creativity.
I've learned over the years that discovering a picture book with a group of children brings its own brand of magic. Children see what adults don't. Text and illustration rely on each other. Because of the kids, the gentle narrative and accompanying illustrations of Finding Winnie gave me goosebumps (the good kind).
The Voyage of Turtle Rex by American author and illustrator Kurt Cyrus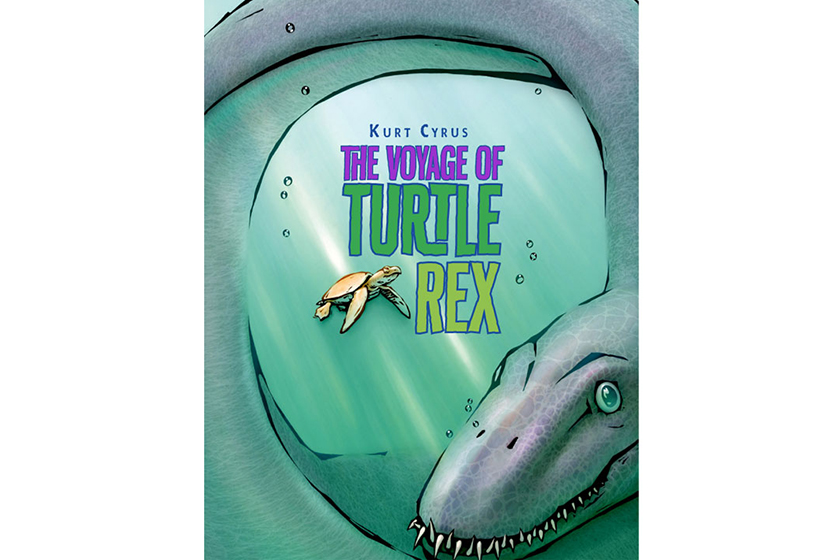 This rhyming picture book follows the narrow escapes of young Turtle Rex as she manages to beat the odds and outlast her prehistoric neighbours. Author and illustrator, Kurt Cyrus brings natural history to life through vivid illustrations and humour, reminding us of powerful links between our time and the times of a prehistoric turtle.
Issun Bôshi by Japanese author Mayumi Otero, illustrated by Raphael Urwiller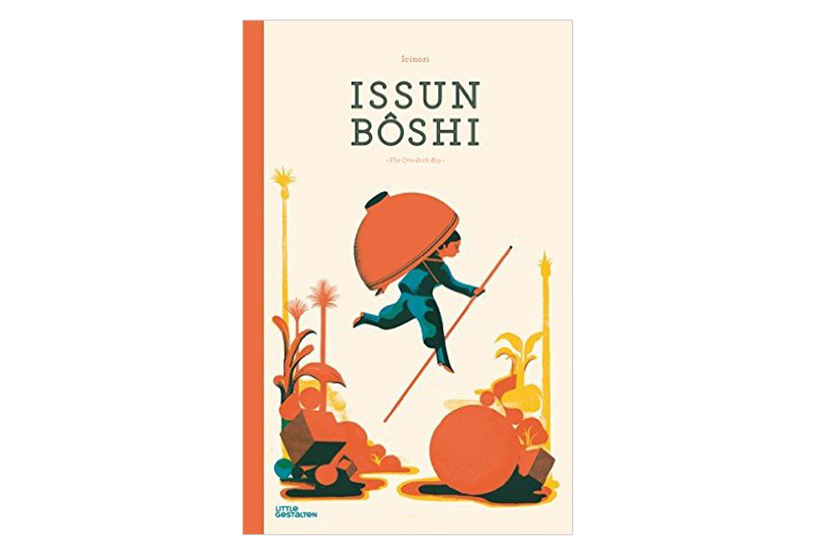 Many of my readers find this somewhat oversized book irresistible. Its bright and bold illustrations are reflective of the tiny hero at the centre of the traditional Japanese folktale.
Flotsam by American author and illustrator David Wiesner
The breathtaking and surreal illustrations of David Wiesner have found a perfect habitat in this wordless story of a tale within a tale. For all ages, including adults.
Sleep Like a Tiger by American author Mary Logue, illustrated by Pamela Zagarenski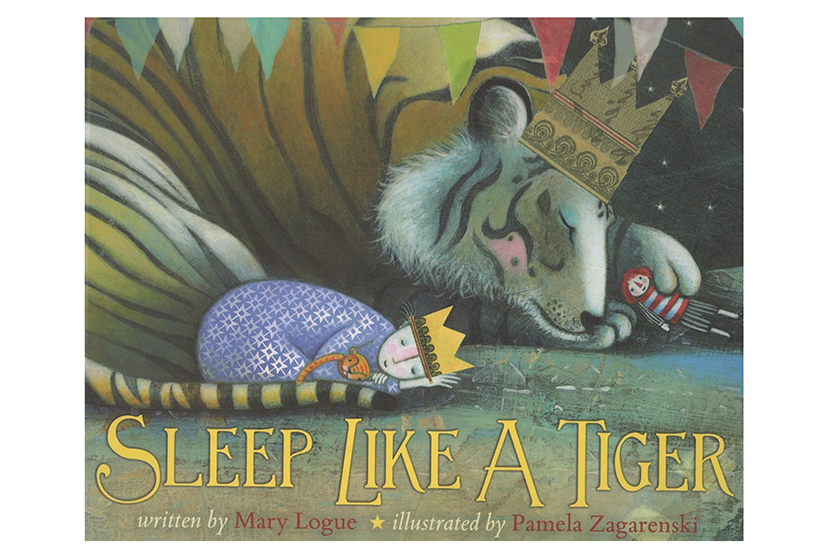 The first time I read this, a rambunctious group of four-year-olds grew quiet under the spell of its gentle narrative. That's fairly miraculous, but so are the stunningly beautiful illustrations. This is the perfect cuddle-up-at-bedtime book.
Fictional books
Our library has approximately 10,000 books shared among 160 children. The collection is a feast for the eyes and mind, but in spite of so much choice I can't say enough about the impact the Harry Potter series has had on turning kids into truly passionate readers. Over the years, I've cared about the same characters and story as my students and am thrilled that Harry, Ron and Hermione still matter a great deal to my eight to ten-year-olds. And yes, this explains the framed photo of Dobby on the wall beside my desk.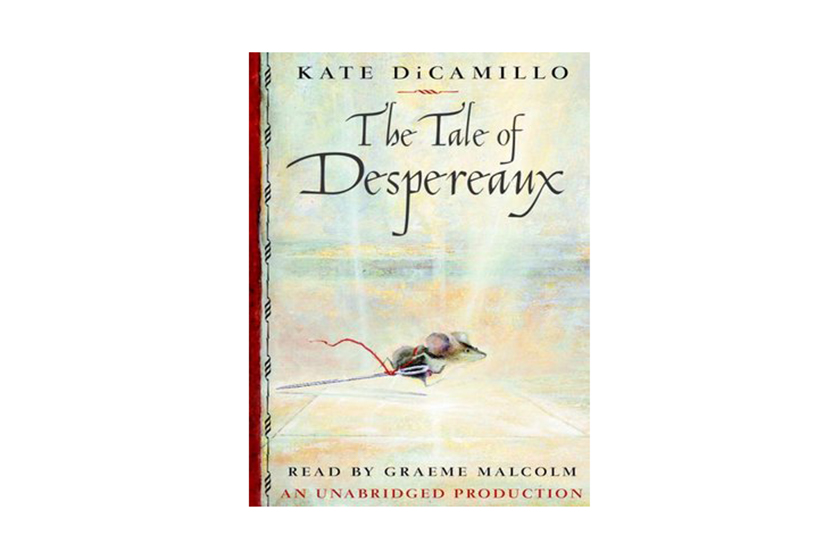 We're big fans of Kate DiCamillo here and with good reason. Several years ago, a nine-year-old student had heard this story read aloud in class the year before. In spite of that she borrowed the book to read alone and once she finished immediately borrowed it again. And then again. It was the book that turned her into an independent reader but is also a perfect choice for reading aloud to a class.
A colleague at ACS once recommended this title to me. Little did I know I would fall for the series in a big way and would choose to spend many lunch times reading to kids who wanted to follow the nail biting adventures of Torak. Our lunch bunch couldn't read without pausing from time to time to respond to either the story or the writing itself, finding both quite beautiful.
Swindle by Canadian author Gordon Korman
Canadian author Gordon Korman gives us a tale that is just unbelievable enough to remind adults that this probably wouldn't happen at home. This is a romp, a story of kids getting their own back on a nefarious adult and has proven to be a sound recommendation to eight to ten-year-olds over the years. Very entertaining.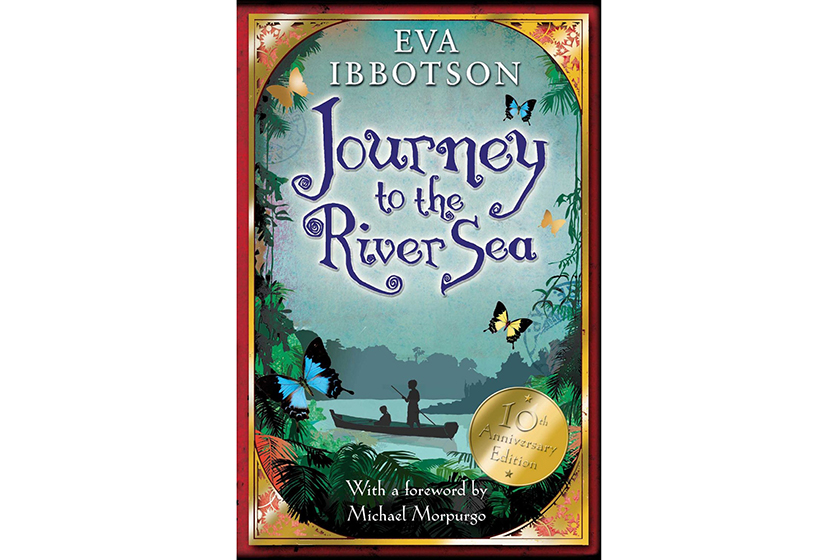 Every summer, I like to bring home a stack of novels written for children. This is how I discovered Sharon Creech, Michael Morpurgo and Philip Pullman. This is when I catch up on award-winning literature for children, or chose new titles for the library. One author I discovered in the hammock in our back garden, was Eva Ibbotson and my first of her titles was Journey to the River Sea, a much-loved classic from an inspirational author who started writing late in life.
El Deafo by American author Cece Bell
Graphic novels are extremely popular in our library but this Newbery-winning title is uniquely special to us. I believe every eight to ten-year-old in our school has read it at least once. Appealing to both boys and girls for its honest, edgy, but touching story, this autobiographical account of Cece's early schooling is a winner every time.
Non-Fiction Books
Maps by Polish author Aleksandra Mizielinska, illustrated by Daniel Mizielinski
To my mind, this book is a must-have for any family. It's is a world atlas that fosters curiosity and is perfect for sharing over many sessions. Countries are shown on a grand scale, with detailed drawings illustrating traditional dress, local products, flora and fauna from a variety of continents. Its oversized format allows children to explore on the floor, pouring over the countless illustrations one country at a time.
Can We Save the Tiger?  by British author Martin Jenkins, illustrated by Vicky White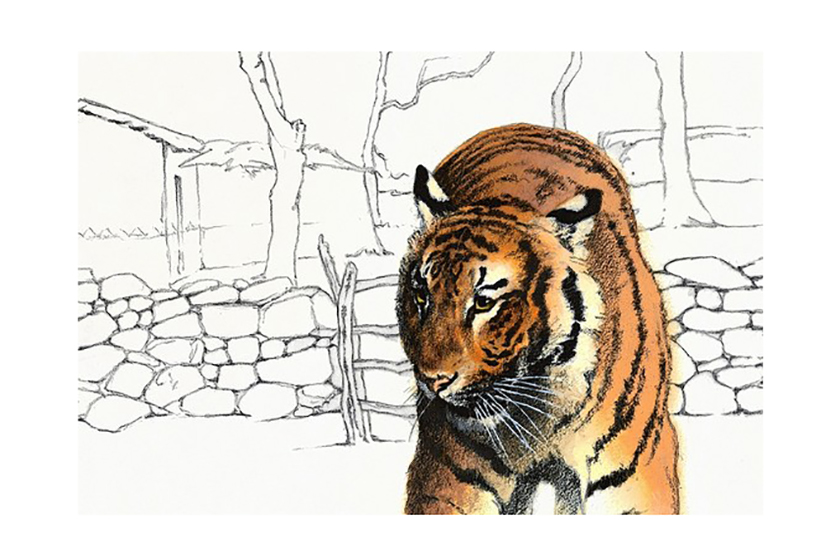 Unlike traditional non-fiction books, narrative non-fiction allows children to read the story behind the information, and offers a perfect choice for reading aloud. The writing engages both readers and listeners, drawing them into the very real tale. Can we save the tiger? Maybe this author, a British conservationist, can help us to understand the answer that question. The picture book provides examples, one story at a time, of the often very negative impact of introducing non-native species to new habitats.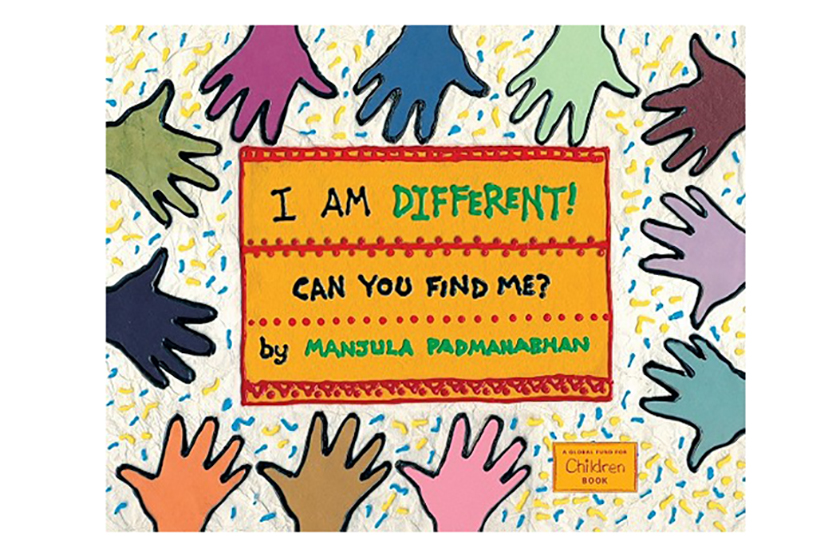 Our students come to us from over 100 countries, and this book helps us to celebrate our diversity. Each page provides a spot-the-difference illustration along with the phrase 'Can you find me?' in one of its 16 highlighted languages. Children enjoy trying other languages on for size and being the first to spot the difference.
Meerkat Mail by British author and illustrator Emily Gravett
This isn't truly non-fiction, but serves up information in a delightful way. A young meerkat finds home a bit claustrophobic and decides to make its way in the world, visiting relatives (all from the mongoose family) along the way. His escapades are told through regular postcards to the family, each delightfully illustrated. Emily Gravett is good fun and this story is perfect for reading aloud to ages five to eight.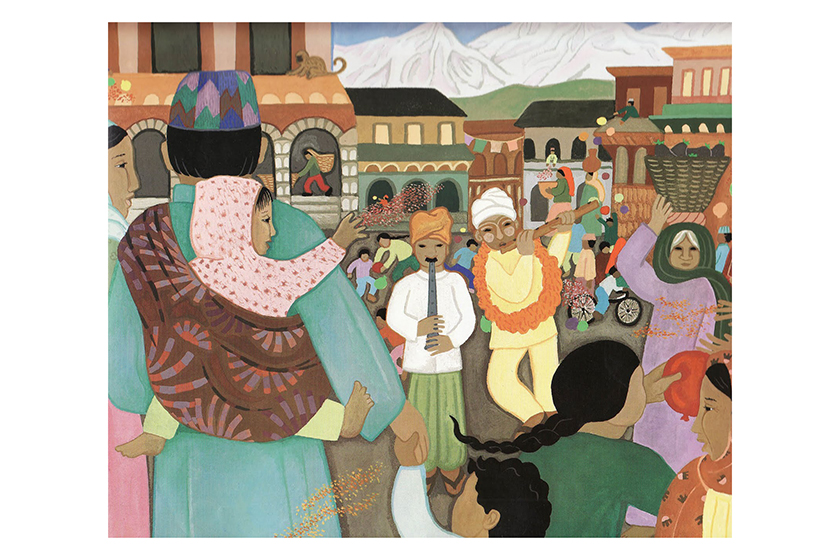 Some of my favourite library books offer glimpses into daily life in other cultures. These two examples allow readers to take a look at a few of the people around the world who might experience daily life differently from us. At the same time, we're learning about the importance of meeting basic needs, and how environment influences practical decisions.