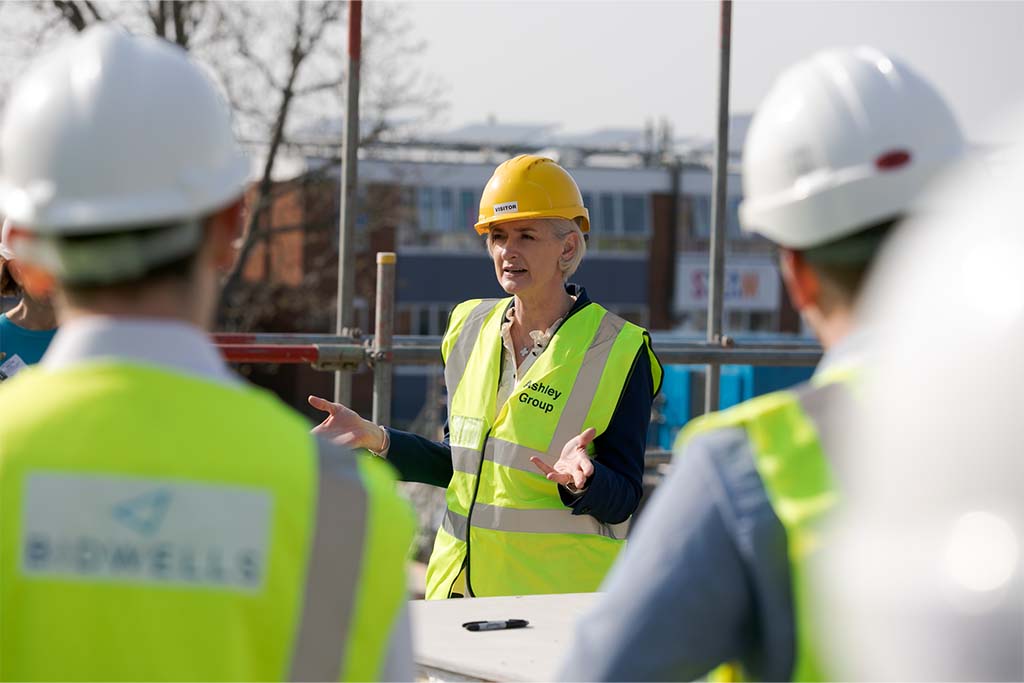 Top of the Class for Sutton High School
Cheryl Giovannoni GDST (Girls' Day School Trust) Chief Executive hosted the Topping Out* ceremony to mark reaching the full height of 'Fernwood House' at Sutton High School GDST.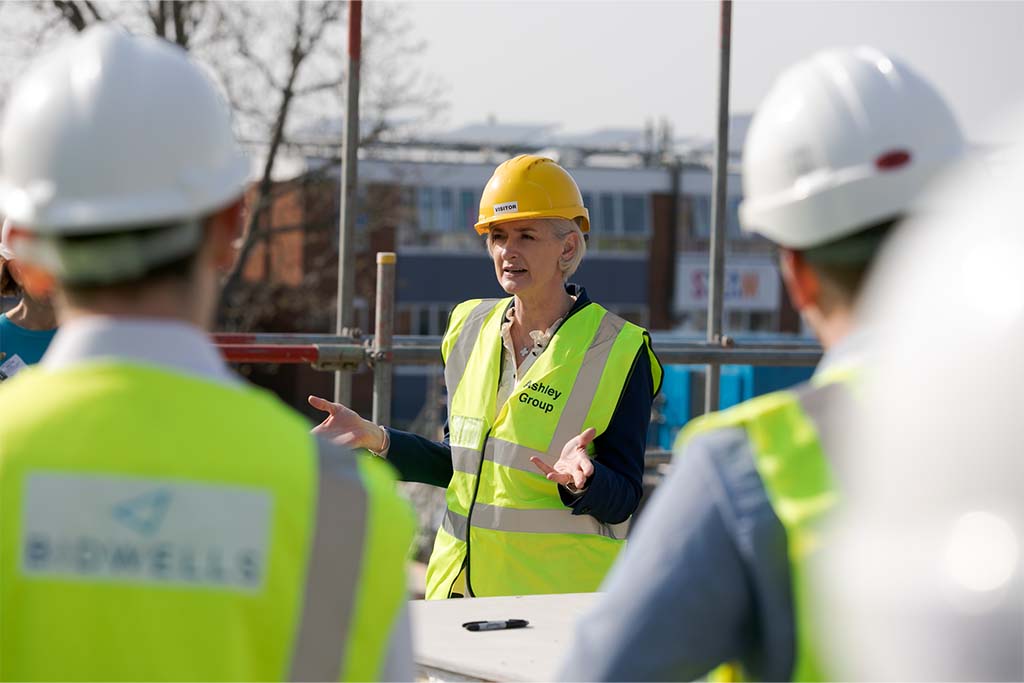 Fernwood House is Sutton High's new state-of-the-art prep and nursery building due for full completion in Summer 2022.
Also in attendance at the ceremony were Jonathan Davis GDST Chief Financial Officer, Sutton High Head, Beth Dawson, Prep Head, Anne Musgrove, and Governors Colin Laverick (Chair), Liz Berner and Catherine Clarke. They were joined by architect and building designer Joanna Mitchell from LTS Architects and building contractors Sean and Colin Quigley from Ashley Group Builders.
GDST Chief Executive Cheryl Giovannoni comments, "It is a proud moment for the GDST and all at Sutton High School as we enter a new and exciting chapter. We are delighted to invest in this inspiring learning space following high demand for places and the unwavering popularity of the school under the excellent leadership of Head Beth Dawson. We look forward to welcoming many more girls through the doors to Sutton High."
Head, Beth Dawson adds, "Fernwood House is just the beginning of our vision for Sutton High and as our numbers grow so too does our need for new and innovative ways to educate our girls!"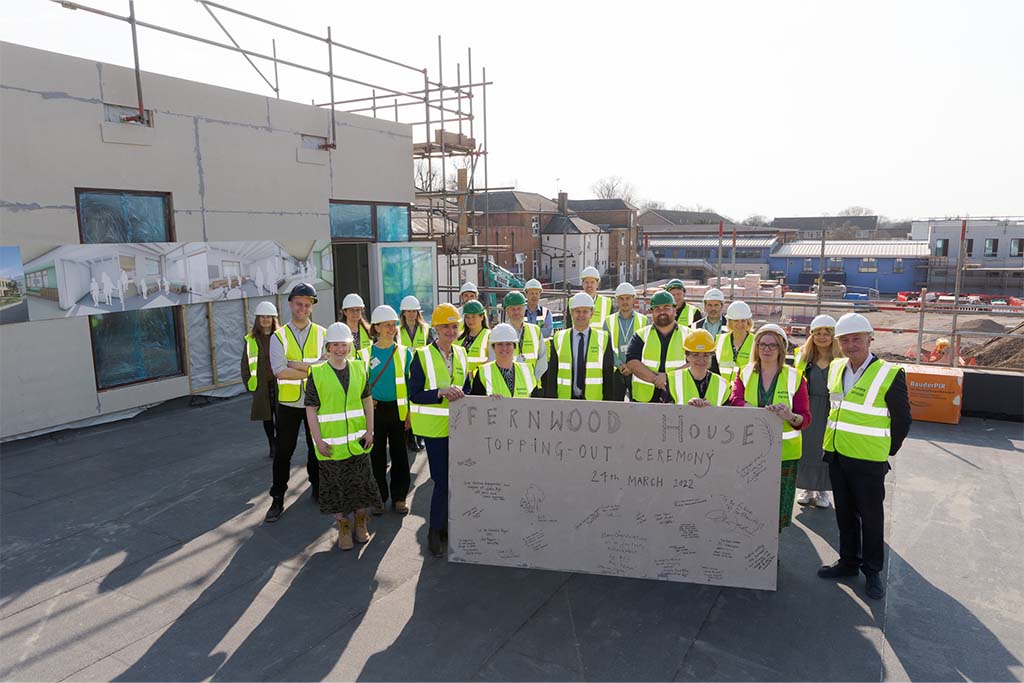 Fernwood House promises to become a landmark, first-of-its-kind, nursery in the Borough of Sutton. The development is part of a multiple phase redevelopment of the site which includes an Astro turf, sports changing rooms and extension to the dining hall.
The GDST has targeted a net zero carbon development for Fernwood House which has been sustainably built, architect-designed combining a traditional learning environment with an outdoor learning terrace and woodland garden that naturally encourages exploration, discovery, and play.
Inside, the building's natural colours reduce cognitive overload meaning girls are calm, able to self-regulate and more focussed on their learning. The garden classroom has been carefully designed to include natural materials and lots of greenery to maximise health and wellbeing benefits and provide a calming environment. 
*'Topping out' is a phrase used to describe the traditional celebration of the completion of the building's main structure. Dating back to pagan times, the ceremony is said to bring luck and prosperity on the occupants of the new structure. 
See Sutton High School's online listing here.