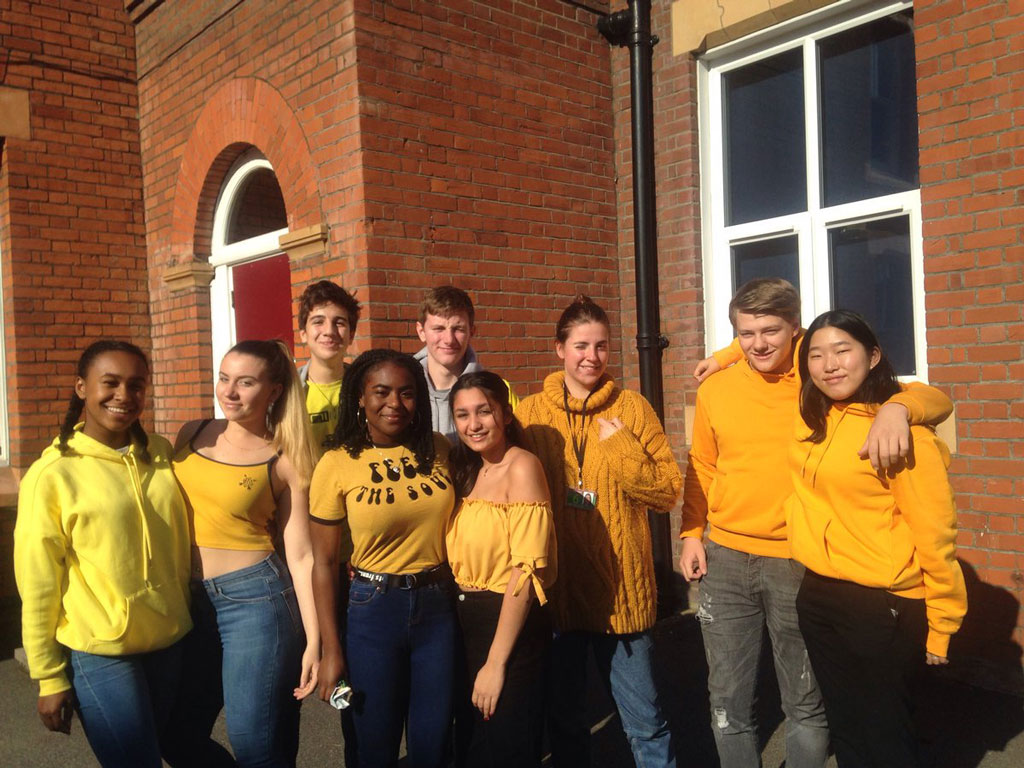 Why Wear Yellow For World Mental Health Day?
About the Young Minds campaign that's got us feeling golden
About the YoungMinds campaign that's got us feeling golden
Although mental health, and in particular children's mental health, is finally in the spotlight and on the government's radar (yesterday Theresa May appointed the world's first suicide prevention minister), there is still a staggering shortfall when it comes to tangible outcomes.
YoungMinds, a young peoples' mental health charity, celebrated their 25th birthday by conducting the #FightingFor report. Having asked 2,700 young people who had had mental health issues, 66% said that they found it difficult to get support. Even more shockingly, fewer than one in ten (9%) said that they found it easy to get support.
Show Your Support
When asked what the barriers were when trying to find support, they found that:
51% said that they didn't ask for help because they didn't understand what they were going through
31% said that they had problems getting help from school or college
29% said that they had problems getting help from their GP
Evidently, there is still much to be done to educate young people, parents and teachers alike on how we can address, cope with and actually overcome mental illness.
Alex, a YoungMinds youth activist, illustrated the bottom line of this misunderstood health epidemic when he said:
'The amount of times I'd tried to break out of this shell and say 'I'm feeling a bit down', 'I'm feeling a bit scared' and just couldn't do it.'
The report continued that 'far too often, when a young person takes the brave step to reach out for help, it simply isn't available, or it takes months and months to find the right support.'
To tackle the first of these stumbling blocks, YoungMinds dreamt up the #HelloYellow campaign, which St Dunstan's College got behind for World Mental Health Day on Wednesday 10th October 2018.
School Success
During the day, St Dunstan's pupils and staff wore yellow to support the campaign, which is aiming to have as many people as possible across the country wearing the bright colour to show young people they're not alone when it comes to mental health.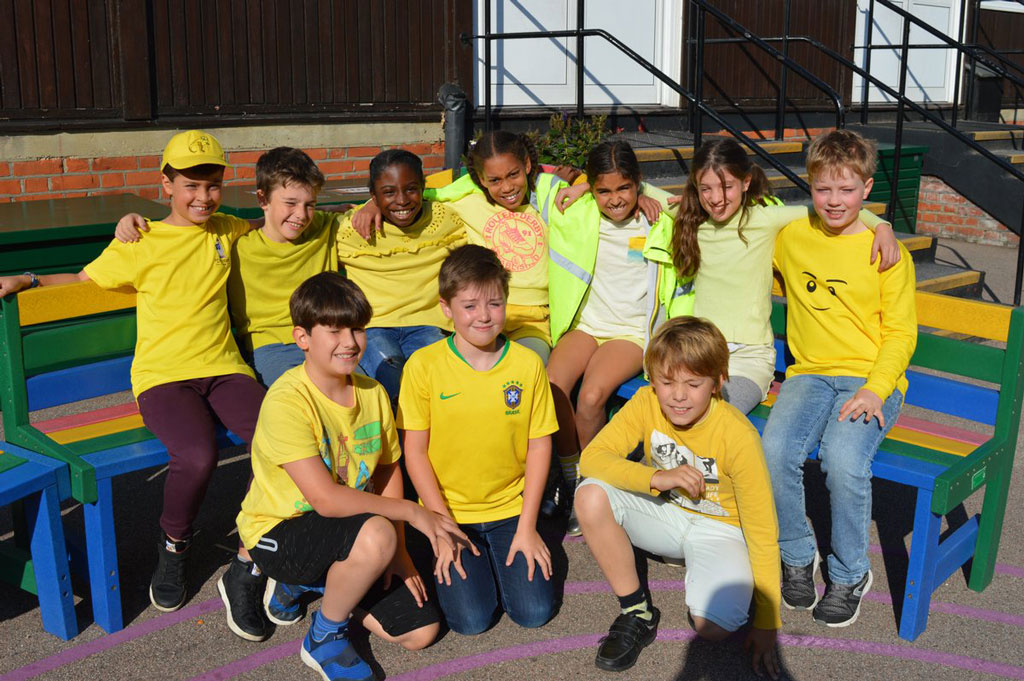 Speaking about the day, Junior School Deputy Head Pastoral, Miss Laura Whitwood, said: 'It was a pleasure to see so many children across the junior and senior schools supporting World Mental Health Day and the 'Hello Yellow' campaign.'
'By wearing yellow, we want to show young people that everyone has mental health and that they are not alone if ever they are dealing with overwhelming feelings.'
'Here in the Junior School, we held an assembly on Monday to explain what mental health is, with a particular focus on the balanced importance between physical and mental health, how to recognise our feelings and learning strategies for looking after our mental health.'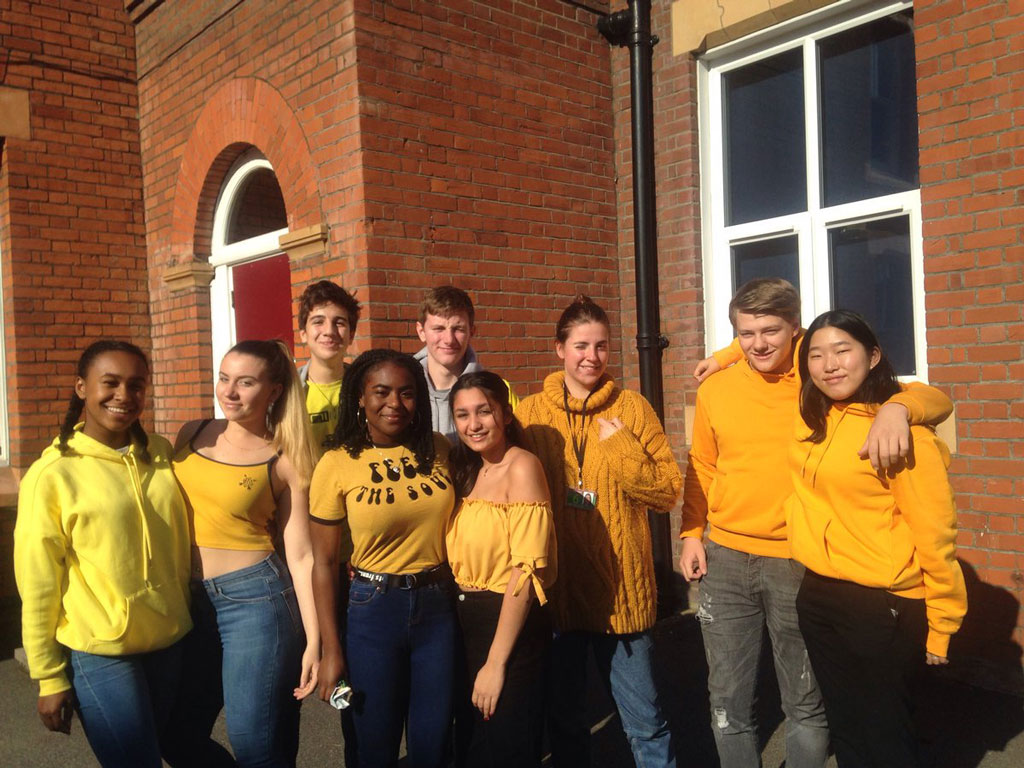 'We also took the opportunity to discuss all the people who can support us when something feels particularly tricky.'
St Dunstan's College is impressively committed to pupil wellbeing. Next week, the College will officially open its new Pupil Wellness Centre with special guest the Rt Revd Dr Karowei Dorgu, Bishop of Woolwich.
The new centre will be the hub for student wellbeing. Students will be able to access counselling services, the school chaplain and nurse.
In doing so, St Dunstan's is set to change the lives of their pupils for the better: encouraging and enabling them to speak more frankly and freely about their feelings, which is, as evidence shows, the key to good mental health.
READ MORE: Mental Health In Schools: Building Strength of Character