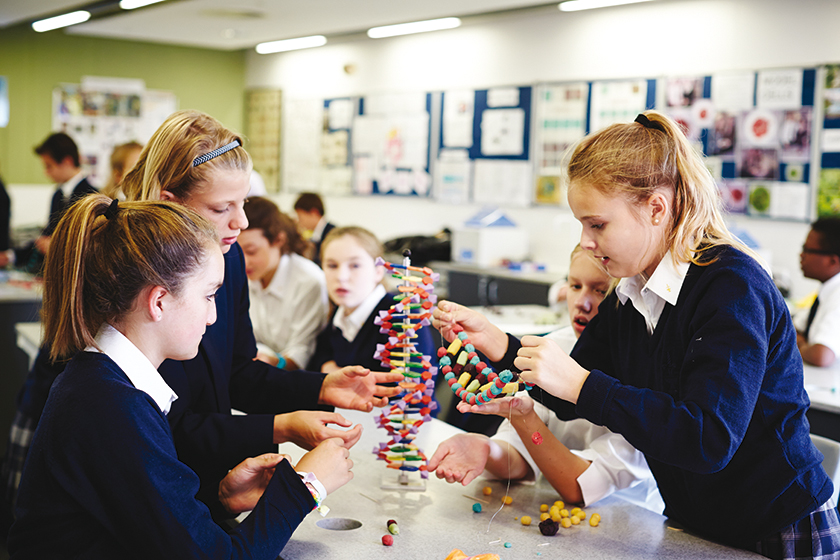 Why We Need More Women in STEM
Leading neuroscientist Baroness Greenfield and STEMettes founder Anne-Marie Imafidon say this girl can
The amount of women in STEM has been traditionally low across the sector, but recent efforts at schools aim to understand and change this gender disparity. Baroness Greenfield considers a modern marriage of science and creativity.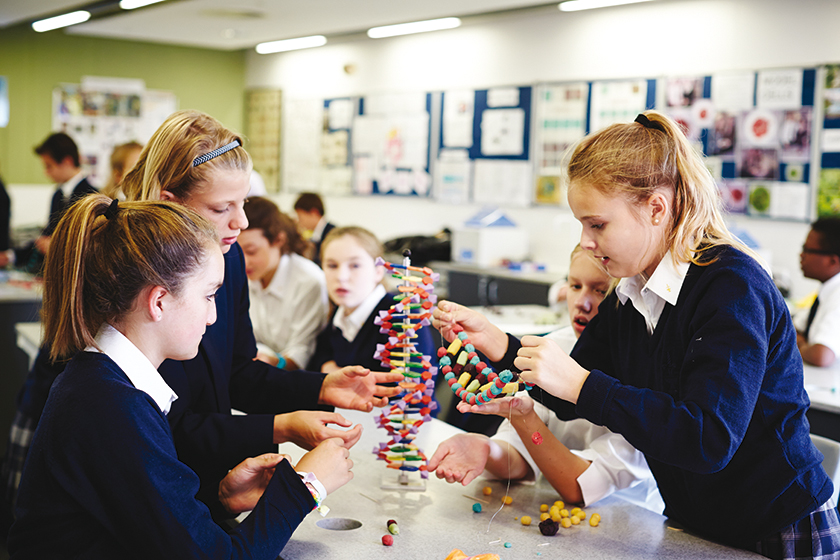 We are still woefully entrenched in archaic attitudes towards gender. This is evidenced through the ill-considered words of leading scientists and politicians, like Nobel prize winner Dr Tim Hunt in 2015 and more recently, Polish politician Janusz Korwin-Mikke speaking in European parliament.
Their words only served to remind us that there is much work to do to change the working environment; in attitudes to scientists, to engineers and to gender issues and to women working in science. When I was working in Paris, the atmosphere was more balanced and more equal with more women in the science laboratories, creating a more normal environment than here in the UK.
Supporting women in STEM
Changing attitudes must necessarily start in the classroom. I did maths and classics at school but I hated science. Generally it was very badly taught, especially physical science and did not appeal to girls, who are more likely drawn to biological science, which has a human appeal. Girls are attracted by the notion of relationships. More than boys, they seem to be programmed to like and be liked, but now there are many worthy initiatives in place to help support women.
One example that includes both university and industry is so-called WISE (Women in to Science and Engineering). The initiative aims to improve the gender balance in the UK's workforce, pushing the presence of female employees to 30 per cent by 2020. Meanwhile, for women in science-based academia, the Athena SWAN programme addresses gender equality in UK universities. Athena SWAN has been developed to encourage and recognise commitment to combating this underrepresentation and to advancing the careers of women in science-based research and academia.
In addition, Sheffield Hallam runs Women in Science, Engineering and Technology – WiSET – based within the Centre for Science Education. This aims to widen the participation of underrepresented groups in STEM subjucts and the built environment. It has developed and delivered a wide range of innovative projects, resources, schemes and activities for more than ten years now. They are based on gender and occupational segregation at all levels of education and employment. It works from a local to an international level and provides resources and runs events to encourage participation in science, as well as supporting those already working in the STEM subjects.
None of these initiatives, however will have any effect at all without one single, essential ingredient. That is the essential ingredient of a woman who chooses to do a degree in science.
School girls need to be aware not only of the thrill of doing research at the bench but of the wide variety of career options that will open up to them with a science background, even beyond the lab bench, such as patent law, media, politics and teaching. What a shame it would be if they were deterred from such exciting prospects by the perception – indeed the reality – that a major obstacle to realising their true potential in science was their gender.
Computer scientist Anne-Marie Imafidon founded STEMettes to inspire young girls to take up the four STEM subjects of science, technology, engineering and maths.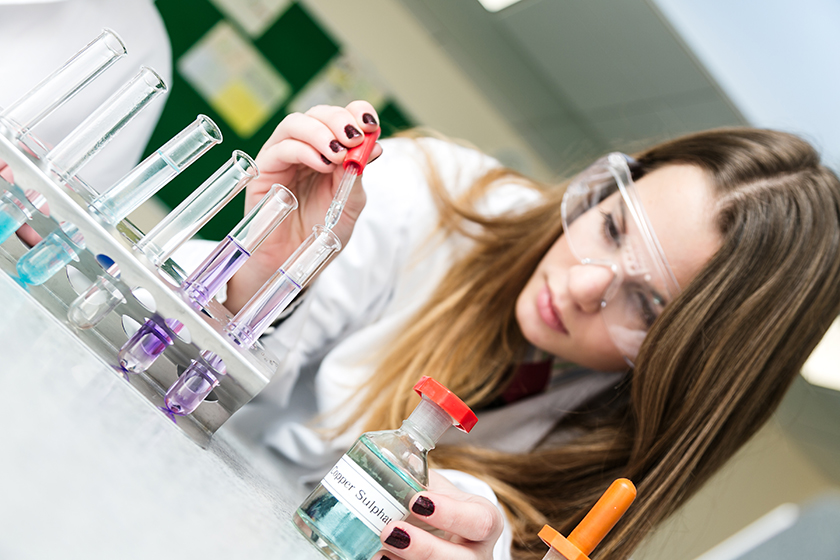 There is a disconnect between reality and perception in STEM subjects. Technology is a part of normal conversation in the 21st century yet the number of women following careers in this subject or engineering is critically low and declining.
I was at the Grace Hopper Celebration of Women in Computing in America. The keynote speaker was Nora Denzel, who reported on how women were being told that they were not any good at engineering. There is little information about the manifold ways in which women can immerse themselves in this area and yet fewer role models. In spite of this, she said they wanted to increase the number of women in STEM industries from 13 to 30 per cent by 2030. It was a call to arms.
What is STEMettes?
I am a woman in technology, a computer scientist, and I felt strongly that I had to do something about it so I set up STEMettes to tell girls about the different roles available, that it can be fun and is well paid. We organise school trips to engineering and technical companies like BP, Centrica and Merrill Lynch so that they can spend time with the people who work there. At public events, we arrange for girls aged five to 22 years old to meet real women working in the industry.
Technology and engineering are not confined to the typically masculine male roles of yesteryear. Women don't have to work in the extremes. They can work in hospitals, schools and offices. The first computer programmer was a woman called Ada Lovelace who lived 200 years ago.
But it isn't just about women breaking into a man's world, there are additional skills and perceptions that women bring to the table which improve the work being done. Men designed the safety belt and air bags but these devices, designed for protection, were killing women and children simply because they had forgotten to allow for differences in height and weight.
Women should and must be a part of the process. When Apple Health designed its health kit, it omitted to deal with the most obvious medical need of all – the menstrual cycle. No woman would have missed this.