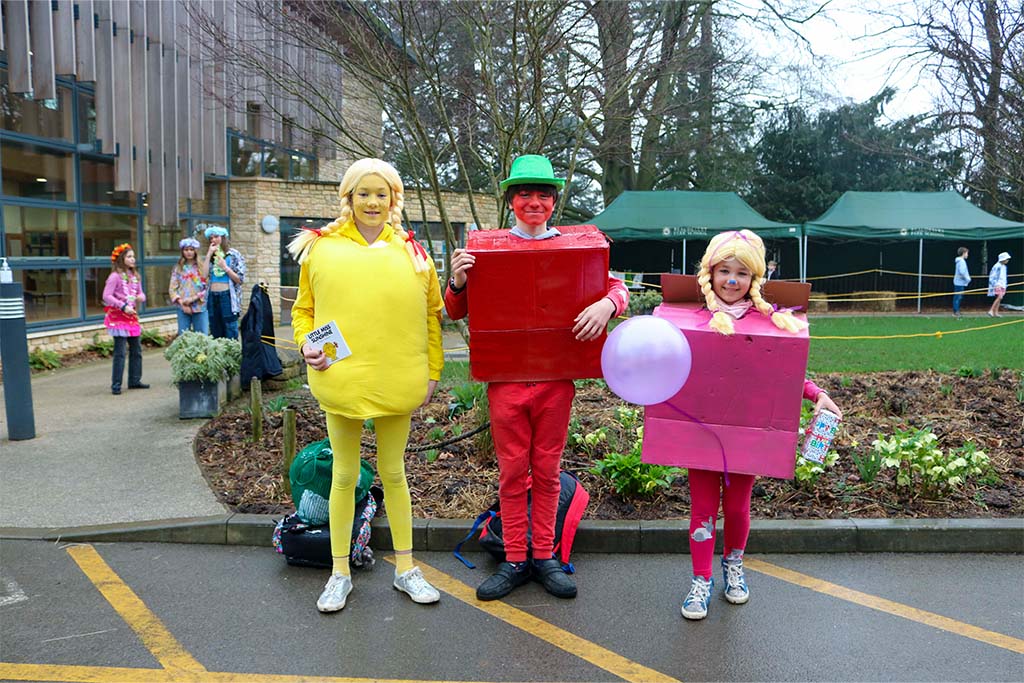 World Book Day at Beaudesert Park and Falcons Prep
Falcons Prep in Richmond and Beaudesert Park School in the Cotswolds take us through their World Book Day adventures.
Falcons Prep Richmond take World Book Day one step further…
World Book Day was so much fun it ought to have come with the disclaimer, 'instant hilarity, just add costume and author'.  
The day started with everyone arriving in the guise of their favourite book character – we welcomed wizards, dragons, detectives, little old ladies, footballers, foxes, many Wallys and Wilmas, as well as heroes and villains. The children and staff were treated to a presentation, The Seven Secrets of Storytelling, by acclaimed children's author, Andrew Clover. Everyone was then set the task of implementing these closely guarded secrets to create a story of their own. As an English teacher, it was a genuine thrill to see so many people so enthralled and enthused by the prospect of creating a written story – the feverish discussion about word choices, plot twists and characters' motives was wonderful.
During the day, everyone from Reception to Year 6, paraded around a chilly Richmond Green before joining together at the centre for a collaborative story-writing activity. I wish you could have seen the looks of confusion on the faces of Richmond Residents and heard the peels of laughter form our boys.
All boys will now be asked to create their very own stories. I can assure you that today's fun and frolics will inspire some weird, wonderful, and wacky storylines.  Andrew Clover and I are looking forward to reading them when they are finished. (Mr Evans, Head of English at Falcons Prep Richmond)
See Falcons Prep's online listing here.
Beaudesert Park School in Minchinhampton celebrated World Book Day with another year of creative costumes. Children and staff at the independent prep school dressed as their favourite literary characters for the day and shared their favourite stories with their peers. 
Headmaster, Chris Searson, said, 'World Book Day is always a fun and exciting occasion for the children and it is wonderful to see their enthusiasm for reading displayed in such style.'
See Beaudesert Park's online listing here.